In Brooklyn, beat cop Mike Tan pulls his gun while chasing a suspect in an apartment building. The resulting shot cuts through a nearby wall, but the shockwaves tear apart families, communities and the fabric of Tan's life.
Premiering in select theaters today, Jan. 21, "A Shot Through the Wall" explores the fallout of an unintentional police shooting. Tan's stray bullet kills an innocent Black man, sparking protests and a media frenzy. As his formerly peaceful life descends into chaos, Tan must grapple with his own feelings of guilt in addition to the ins and outs of police department politics, racial justice and existence in the public eye.
Viewers might recognize some details from the 2015 killing of Akai Gurley, who died due to a ricocheting bullet when former NYPD officer Peter Liang discharged his weapon into a stairwell while on patrol. Liang was later convicted of manslaughter and sentenced to five years of probation.
Director Aimee Long drew inspiration from the incident, which sparked nationwide debates over police tactics and where Asian Americans fall in the conversations surrounding the Black Lives Matter movement. "It's not based on that true story, because I took a lot of artistic liberties to be able to talk about the topics I wanted to talk about," Long shares over Zoom.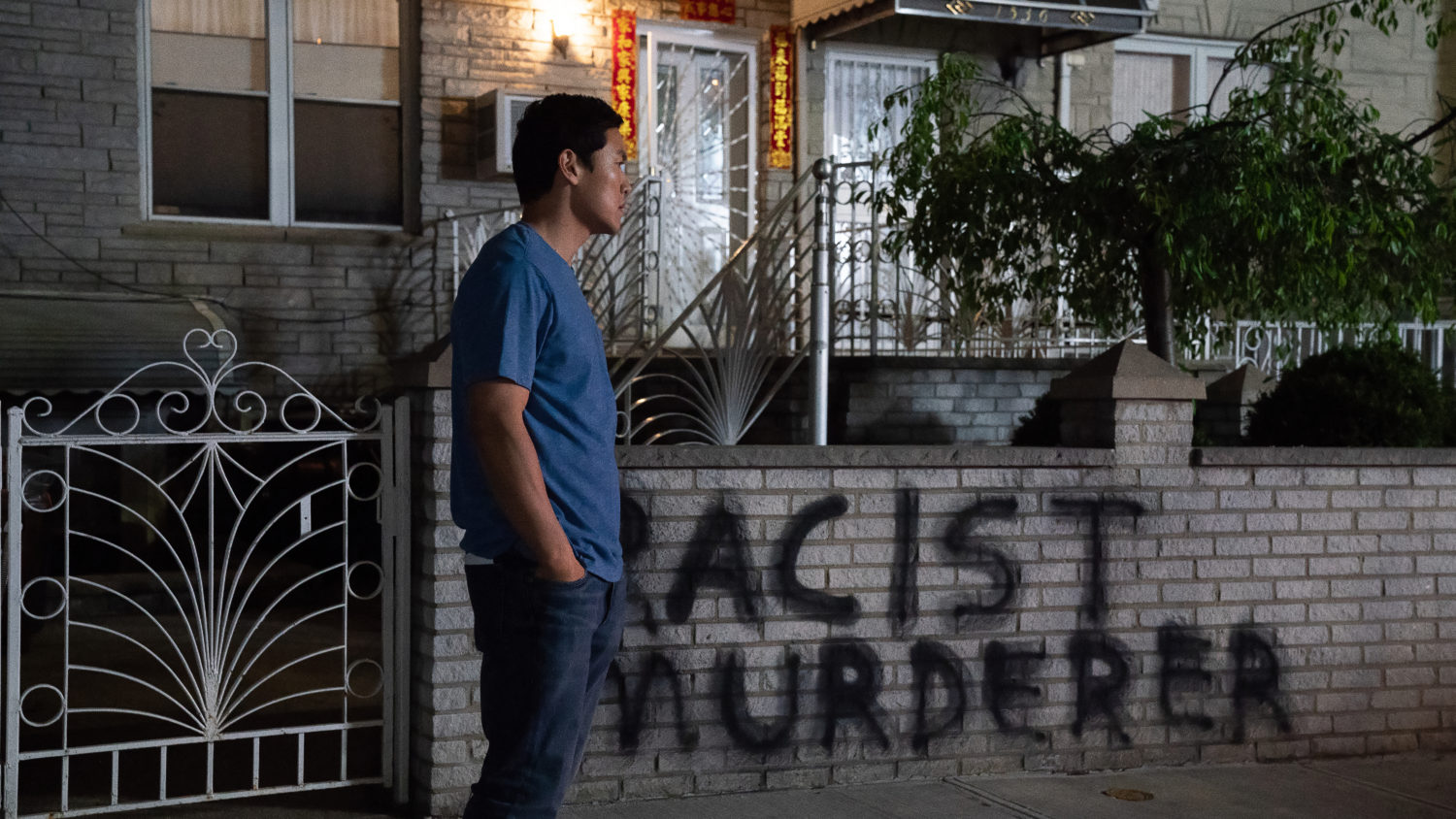 She describes a dinner in which her friends and family members debated the political and potentially racist reasonings behind Liang's sentencing. Many in the AAPI community have questioned whether the officer would have even been criminally charged had he been white. "I remember being really conflicted at that dinner table, and I thought this would be a self-discovery of where I stand as a Asian American person in this spectrum of racism today," Long says.
She began researching the story back in 2015, and cast actor Kenny Leu ("Midway") as Tan roughly nine months into her audition process. Acutely aware of the nuances that define a topic like police killings, the two united to ensure their film remained an accurate, but sensitive portrayal of the subject at hand. "There's obviously the relevance and timeliness of the issue," Leu says. "There was a lot of real groundwork we had to do so we weren't sensationalizing any of this. This film took such a complex topic and told this story with a lot of empathy and compassion."
To that end, Leu flew out to New York and spoke with Brooklyn locals about their feelings on Liang's shooting and his conviction. And, to help better understand his character's mindset, he also applied to the Los Angeles Police Department. "I was very surprised, because the way police are portrayed in the media is like, 'These guys are all pigs, and they're very violent,'" Leu says. "My own experience was quite the opposite. There were a lot of psychological exams and interviews, and they reiterated over and over again that you were a representative of your community. It illuminated to me that these guys are passionate about fighting for a force for good, and told me, 'Wow, how must you change on the job for you to turn from somebody that idealistic, into some of the things I'm seeing on the news?'"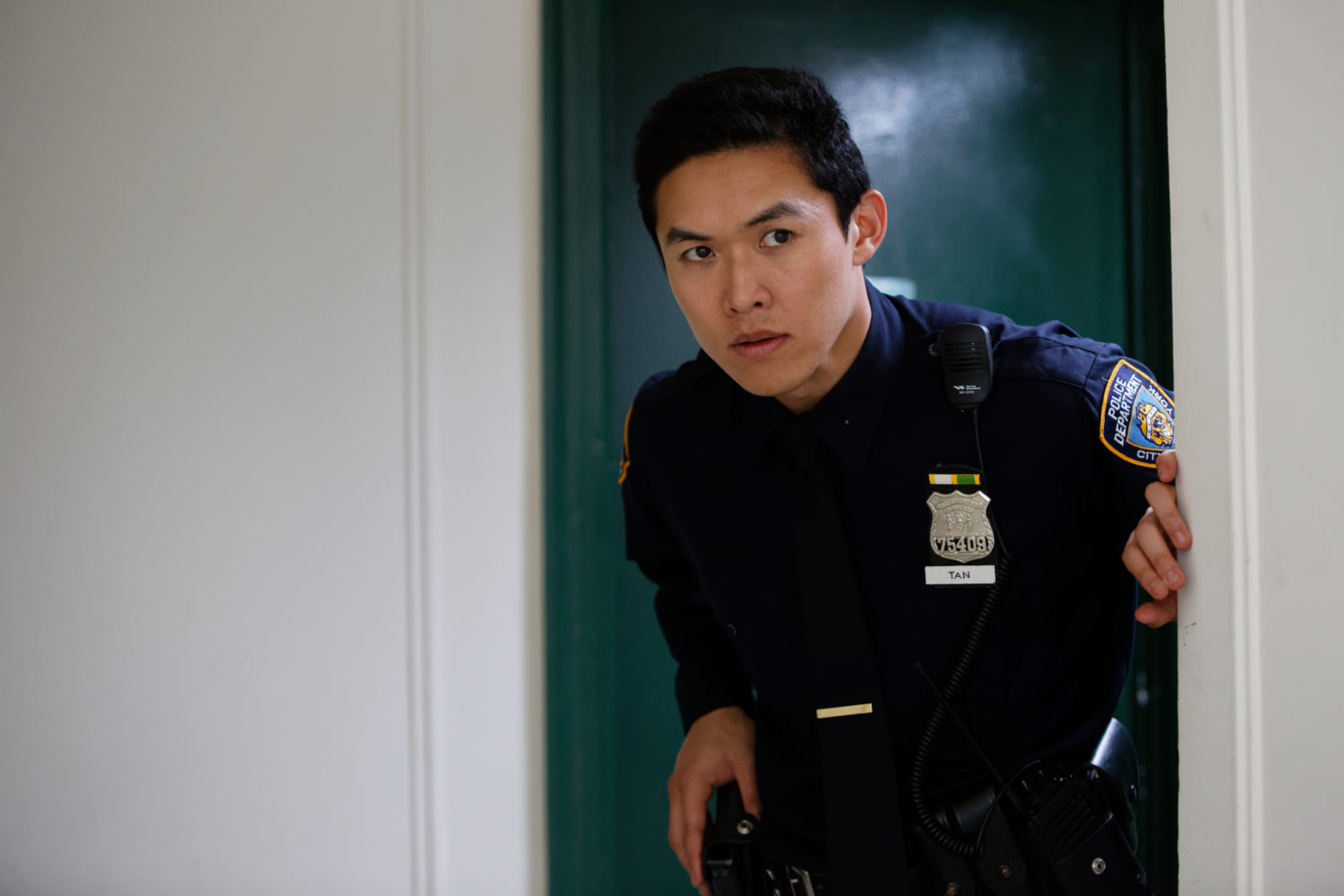 Beyond the questions of policing in "A Shot Through the Wall," Long and Leu also bring authenticity through the film's depiction of family relationships. As Tan struggles through the shooting's fallout, his parents (played by Fiona Fu and Tzi Ma) and sister Grace (Lynn Chen) try to support him as much as possible, often in ways instantly recognizable to any Asian American viewer. "A lot of people think of us as Asians in one group, so it was really important for me to root [the film] in a Chinese American family," says Long, who also comes from a Chinese American family. "We don't express love explicitly. We don't say 'I love you,' we put food in each other's bowls and things like that. I have very much pasted a little bit of different members of my own family, and drew from a family dynamic I have."
Focusing the narrative on a Chinese American family provides another gateway into that central question Long set out to explore years ago: How can the Asian American community find a voice in a conflict so often viewed as Black and white? "This is an Asian American story that is centered around an Asian American family and an Asian American man, but it is fundamentally an American story," Leu says. "We're constantly seen as the foreigner, but not enough is shown how we do belong here. We are in the fabric and the history of America, and this puts at the center this Asian American family and how they have to struggle as Americans. That is the power of it."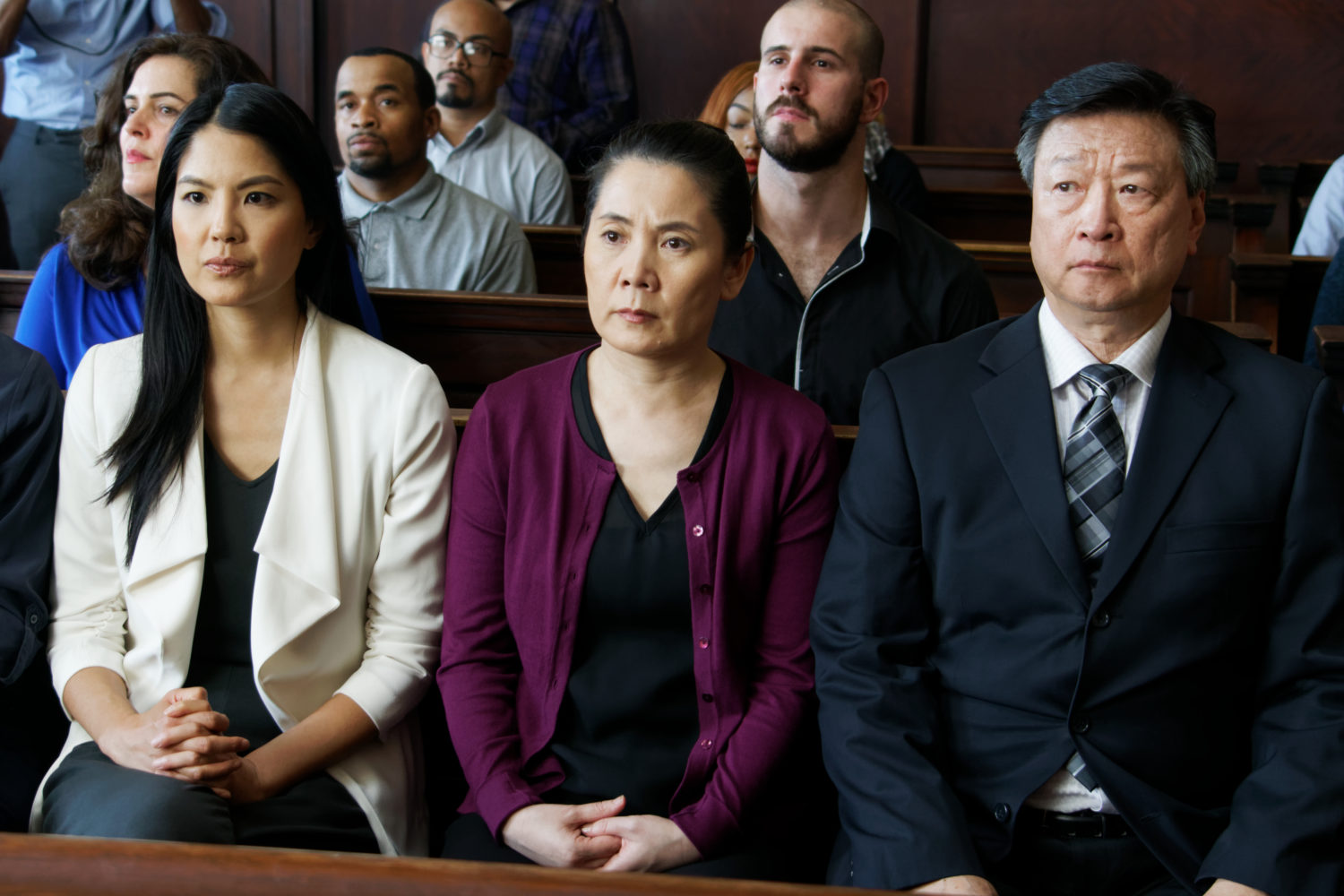 As almost eight years have passed since Long started developing "A Shot Through the Wall," she and Leu look forward to the film finally reaching audiences across the nation. Still, both voice their disappointment that the topic of police violence remains so prevalent today, nearly a decade after Gurley's death. Long recalls their first premiere at the Bentonville Film Festival in August of 2020. "I couldn't believe it was still relevant," Long says. "When I was writing this, I remember my producer was giving me notes, and he was like, 'You have to make this as universal as possible because by the time the film comes out, this will be yesterday's story.' And look at us now."
No one film could offer a solution to an issue like this. But Leu hopes "A Shot Through the Wall" will at least help start some crucial and long-overdue discussions. "It's always been on the forefront of our minds, [the question of] when it comes out, how are we going to start this conversation?" Leu says. "Our film doesn't provide any answers, but it's about knowing we need to talk to each other. We can't just keep saying, 'Oh, I've got a stronger political point than you do.' People are dying. We should be listening and talking to each other a lot more if we really want to solve this."