Jacky Lai is working both sides of the press game these days. She plays a street-savvy young journalist in Netflix's newly released "V-Wars," but calling from Vancouver, she admits that she's not yet used to being on the other end of interviews. "I've been preparing for all this [press] today," she says, with a cheerful laugh. "It's my first time going through the chaos of the industry."
It would be impossible to tell from her upbeat, polished tone—she talks like the experienced actress she is. Lai has been steadily making her way through the TV ranks, at first garnering one-time roles in shows like "Really Me" and "Ransom." Eventually, those small appearances translated to recurring parts, as Riley in "Beyond" and Aline Penhallow in "Shadowhunters," where she shared the small screen with Harry Shum Jr. Now, Lai is appearing in starring roles in the indie, punk rock romance "Fall Back Down" and in Netflix's "V-Wars," both of which premiere today, Dec. 5.
Just a few short years ago, Lai's life looked very different. Instead of attending casting calls and auditions, she was working in her native Toronto as a project manager for a branding company. But after getting out of a long-term relationship, Lai knew something had to change, and she started eyeing Vancouver's thriving film scene. "I was at a time in my life that I felt, 'If I don't follow what's burning inside of me now, then it might get lost,'" Lai says. "I've always known I love to entertain and tell stories, and I just woke up and wanted something new. So, within 10 days I just moved my butt over here and said I'd give it a shot for a year."
That year quickly turned into several more. "Though my family isn't here and I've had to make new friends, the atmosphere that Vancouver offers is exactly where I belong," Lai says. Her latest projects have even afforded her chances to head back home to Toronto. The past year has seen her flying back and forth across the country, as she filmed "Fall Back Down" in Vancouver and "Shadowhunters" and "V-Wars" in Toronto. However, she says that she doesn't mind all the travel. "It was a crazy year, but it was a blessing," she says.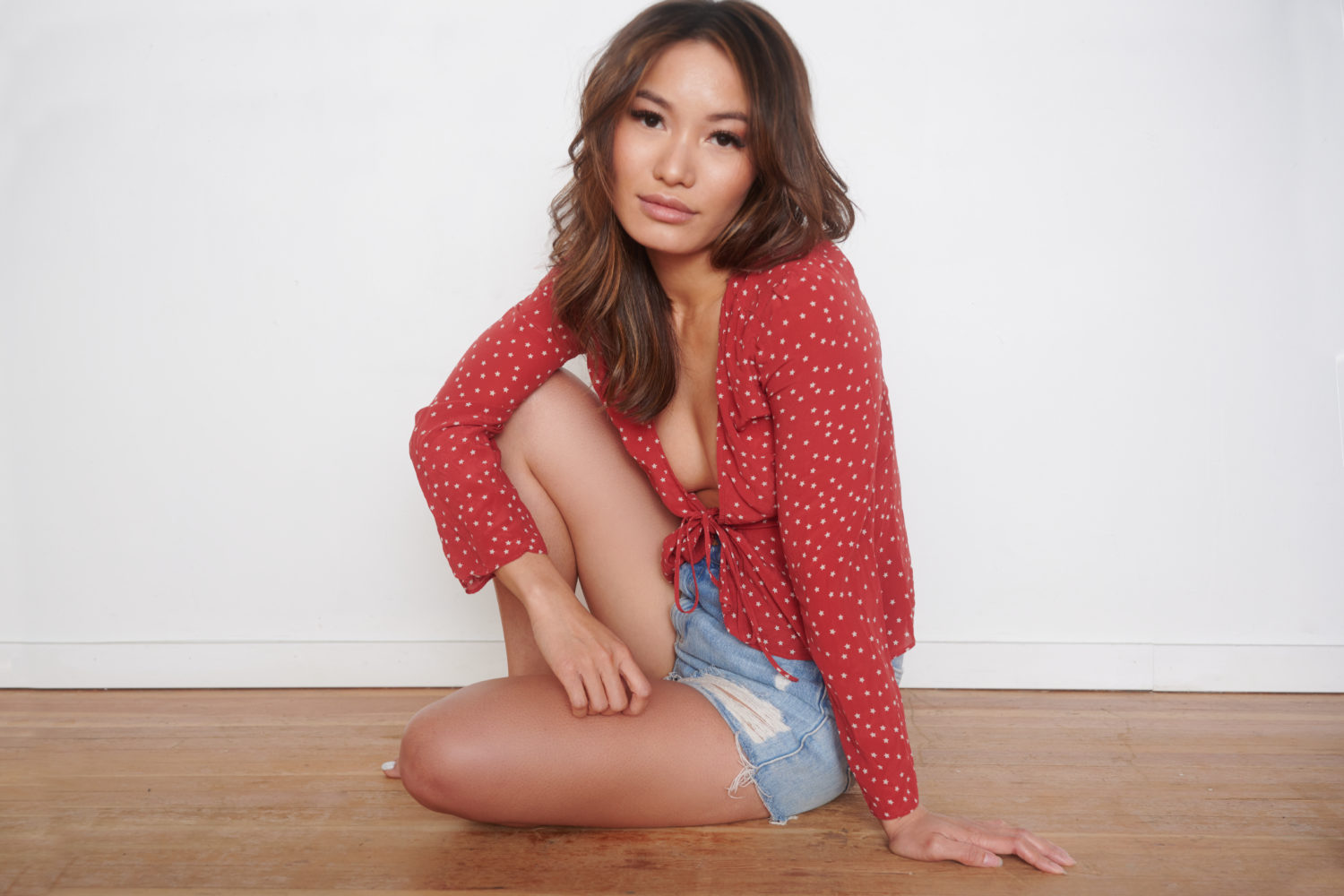 In the rom-com "Fall Back Down," where she plays the protagonist's humanitarian girlfriend Lizzie, Lai had the opportunity to work on a smaller, indie film rather than a big-budget project, and the ability to fulfill a childhood wish. "Growing up, I loved romantic comedies," Lai says. "And the difference between working on an indie versus a bigger budget is the collaboration. I had a bigger voice in terms of where I wanted to go with things, and if I wanted to do an extra shot, [the cast and crew] would allow that."
Of course, Lai is also happy to put major productions like "V-Wars" under her belt. Based on the graphic novel series from Jonathan Maberry, "V-Wars" stars "Vampire Diaries" actor Ian Somerhalder and takes place in a post-apocalyptic future where a long-dormant virus, exposed by climate change, has transformed much of the world's population into blood-sucking creatures of the night. Lai portrays rogue online journalist Kaylee Vo, who breaks the story as unaffected humans turn against the newly made vampires. "Kaylee's kind of the street rat of 'V-Wars,'" Lai says. "She's definitely a dream role because parts I've received in the past were very stereotypical, but Kaylee didn't have to be an Asian character. On top of that, [the showrunners] changed her name: She was originally supposed to be Japanese, but when I booked the role, they changed her surname to Vietnamese."
However, that's not the only reason audiences should watch "V-Wars." The series deals directly with topical issues of science and government, as well as controversy surrounding border policing and racism. Lai's character Kaylee works "for the people," navigating between biased media reporting and real events to present her stories to the public in the rawest form possible (which might remind some of a certain fake news controversy). Though it centers on a fictional conflict involving mythical creatures, "V-Wars" is more relevant to real life than we might realize, or like to admit. "[The show] really does fall in line with the racism, the immigration and refugee problems that we're facing and the Black Lives Matter movement," Lai says. "Once you watch the series, you'll realize how relevant the vampire characters are to our world, and the concept of people being different. That's definitely the major, deep-rooted theme that we explored."