On Monday, non-profit Gold House announced it would be teaming up with Entertainment Community Fund for a virtual talk, taking place on Friday, July 28. Amid the SAG-AFTRA (Screen Actors Guild) strike, and now the almost three-month-long WGA (Writers Guild of America) strike, actors and writers are living without knowing where their next paycheck is coming from. Many are experiencing financial insecurity, wondering how they will make rent, pay bills and take care of other necessities during these historic strikes. This is where Gold House and Entertainment Community Fund are extending helping hands.
With partners ranging from A24 to the Warner Bros. Discovery, Gold House takes a keen interest in promoting API (Asian Pacific Islander) creators, while the Entertainment Community Fund is a "safety net" for any workers in the entertainment industry who need additional support to get by until the strike ends. The two organizations will hold a joint virtual stream on Friday, July 28 at 1:30 p.m. PST and will highlight a myriad of resources where striking writers and actors can seek aid — ranging from general financial assistance to healthcare and mental health support.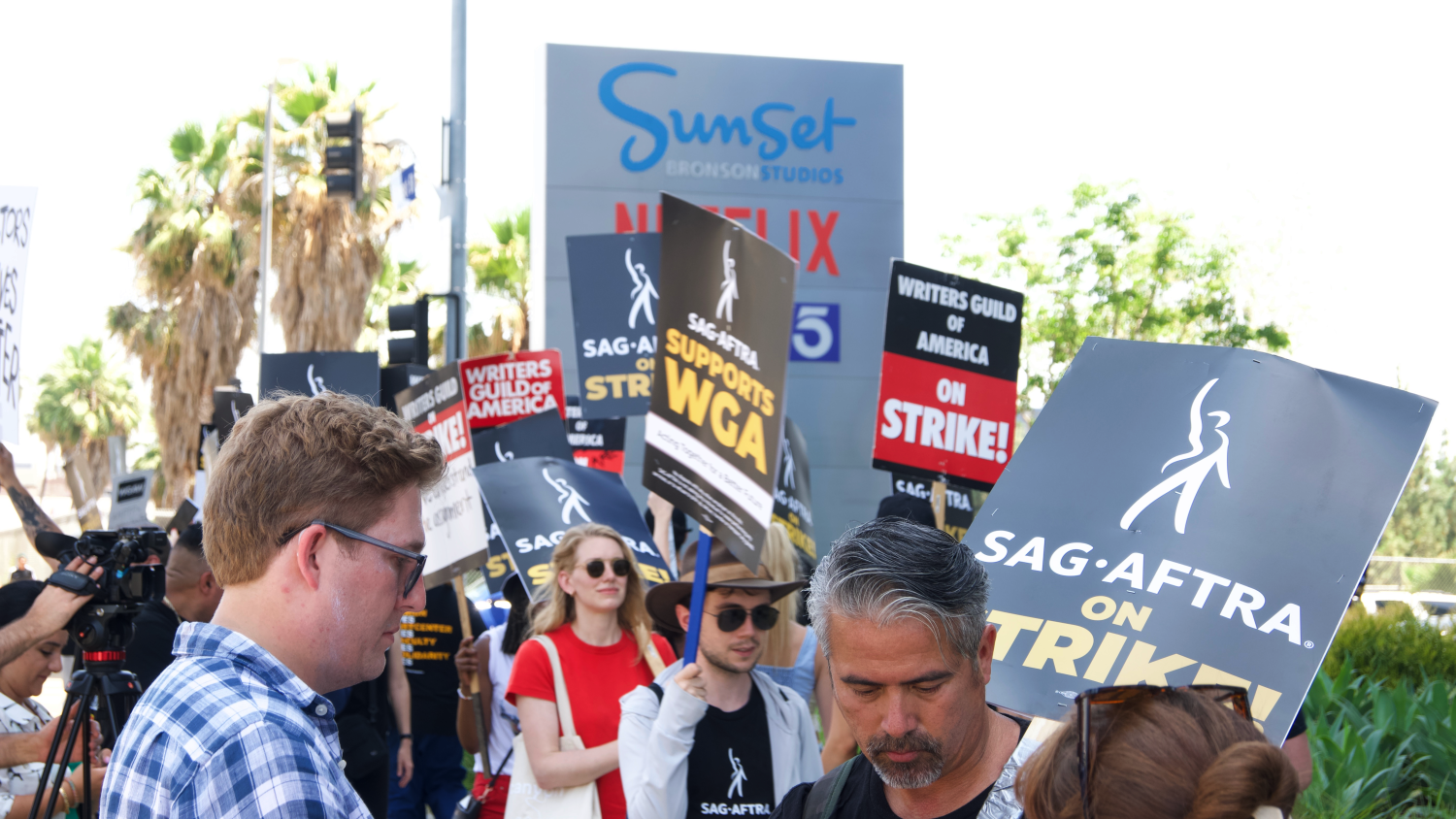 While Gold House and Entertainment Community Fund are providing resources for the cause, actors and writers are picketing for fair contracts outside big-name studios like Netflix and Warner Bros. Young Mazino, a newcomer from the Emmy-nominated show "Beef," explains to Character Media how dire the current landscape is when it comes to residuals. "When I was struggling…I lived off of residuals, and sometimes I would get a check for, like, a dollar and 56 cents and I would cash that. The fact that streamers don't have residuals is crazy, because that's how a lot of actors are making [a] living. There has to be some kind of compensation, there has to be some kind of course correction."
Richa Moorjani, who stars as Kamala in Netflix's "Never Have I Ever," discusses how streaming has changed everything, too. "The contracts that we have in place do not reflect the times that we're living in right now," she says. "It is near impossible unless you are a regular — and, even if you are a series regular — to make a living as an actor these days, and I wouldn't want to live in a world without actors, writers and storytellers. I don't know about you."
To read more about the strike, check out our article, here and to register for the virtual talk fill out the form here.
---