Looking to get your favorite ARMY an unforgettable present for the holidays? Look no further than the upcoming BTS cookbook "BTS RECIPE BOOK: Book of Tasty Stories."
Written in both English and Korean, readers can expect 252 pages worth of recipes carefully curated by the seven-member boy band, with every ingredient, measurement and step finalized by culinary experts. Fans can look forward to learning how to make kimchi fried rice, seafood pancakes and countless other meals. Each chapter features a theme based on lyrics from the BTS hits. There are detailed instructions and informational tips on how to alter meals into healthier options, and, of course, the members' opinions and experiences with each of the dishes!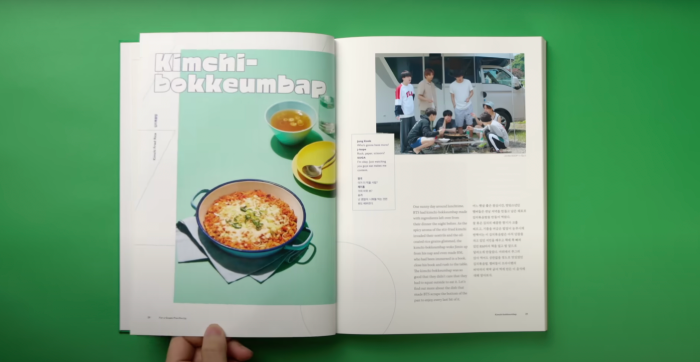 With the book ready to be preordered and expected to arrive between mid to late November, it's the perfect gift this holiday season for that BTS fan in your life. If you are eager to own a copy, you can order up to two cookbooks for $28 each with a special gift of a BTS mini photo frame when purchasing at the weverse shop website.