Is it possible to find happiness in good ol' Los Angeles? Or does happiness start from your inner self first?
You can find out from Par Parekh's hilarious new short film, "The Happy." Released today, Feb. 4, the short follows Par, an Indian American from Texas and New Jersey who is frequently mistaken as a swami and someone else's Past Life Regression Therapist. However, Par is on a search for his own fulfillment in the city of Los Angeles. His quest gets put on pause when he meets aspiring actress Astrid and becomes her unsuspecting savior.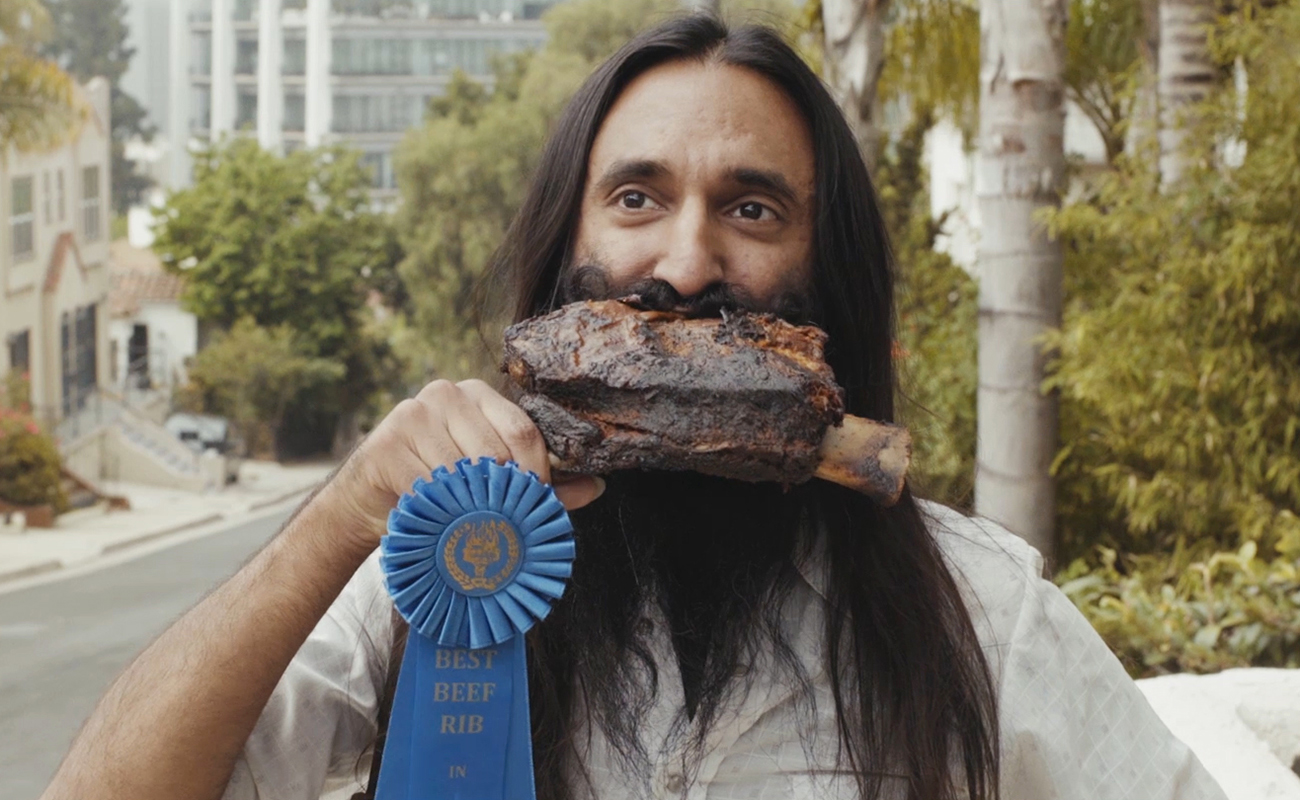 Parekh wrote, directed, produced and stars in the eight-minute comedy, which also serves as the pilot for a web series based on Par's escapades. In a press statement, Parekh explains, "The Happy is a place that exists just left of actual Los Angeles. It's a highly stylized version of a place we think we know—a caricatured city playing a character itself. Here, the ultimate goal isn't to be happy, but to have your brand of The Happy™ be more authentic than everyone else's."
"The Happy" premiered in theaters at Denver, Colorado's SeriesFest last year, and also appeared at the Austin Film Festival as part of the original series program. "I hope my film will make audiences laugh as the Par character ventures though LA's bizarre subcultures, meeting people who are so eager to find happiness, they think that a lovable goof can put them on their bath to #bliss," Parekh says.
You can join Par on his comical cosmic journey here: