Pechanga Resort Casino's VIP and Asian Marketing Manager, together with the Korean host team, entitles the VIP valued customers access of exclusive offers and promotions to experience the VIP privileges. Their Korean host team will assist you with restaurant reservations, preferred golf tee times and more.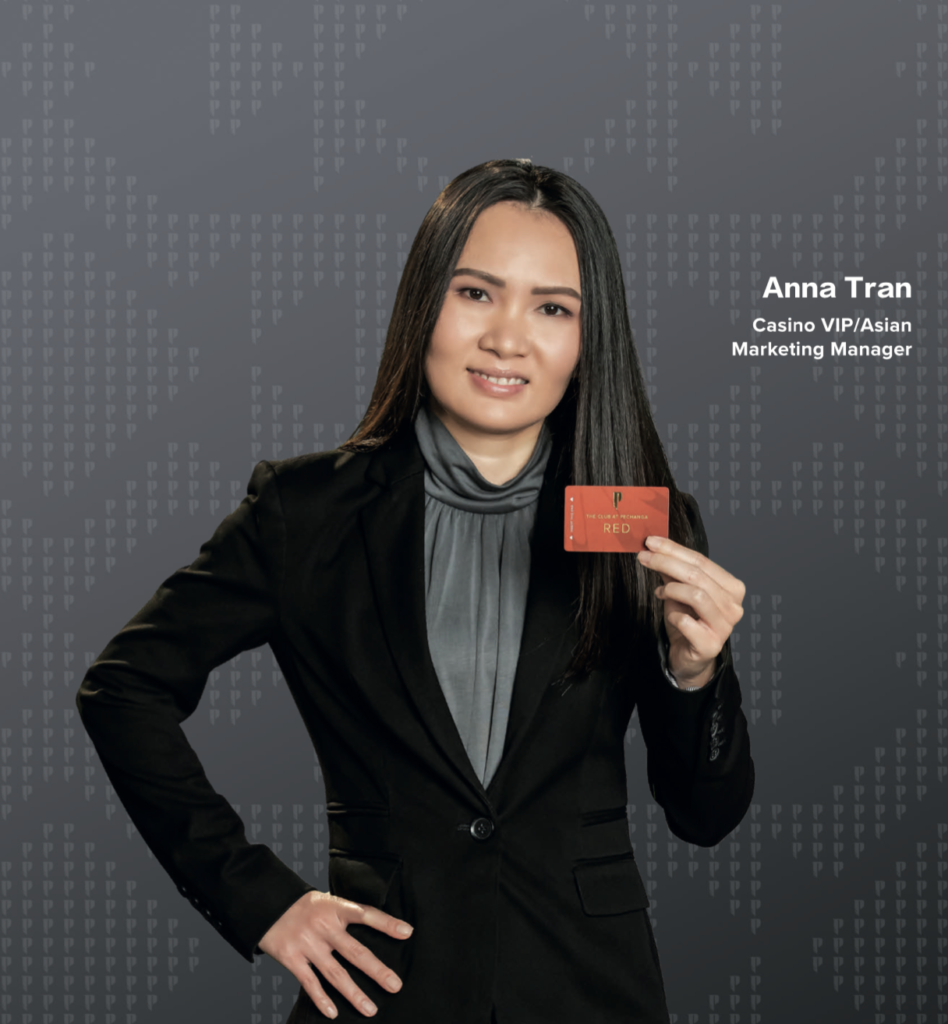 Anna Tran is the Casino VIP and Asian Marketing Manager at Pechanga Resort Casino. A veteran in the casino industry, she has been with Pechanga since 2006. Before her most recent promotion, she held other titles in the casino VIP marketing department such as Casino Host, Executive Casino Host, Senior Executive Casino Host and Casino Host Manager. Tran worked hard to grow into her current role. Prior to Pechanga, Tran was attending college in hopes of pursuing a career in hospitality management. She worked as a VIP Specialist at the Pechanga Hotel straight out of school before she found the opportunity to work in Casino Marketing.
Tran is fluent in English and Vietnamese and thoroughly enjoys getting to know her guests while speaking with them in their native languages. Ever since she visited Pechanga on a trip to California, she fell in love with the beautiful property and knew immediately that she wanted to build her career at the prestigious resort casino. When she's not at Pechanga, Tran enjoys spending her free time with her family.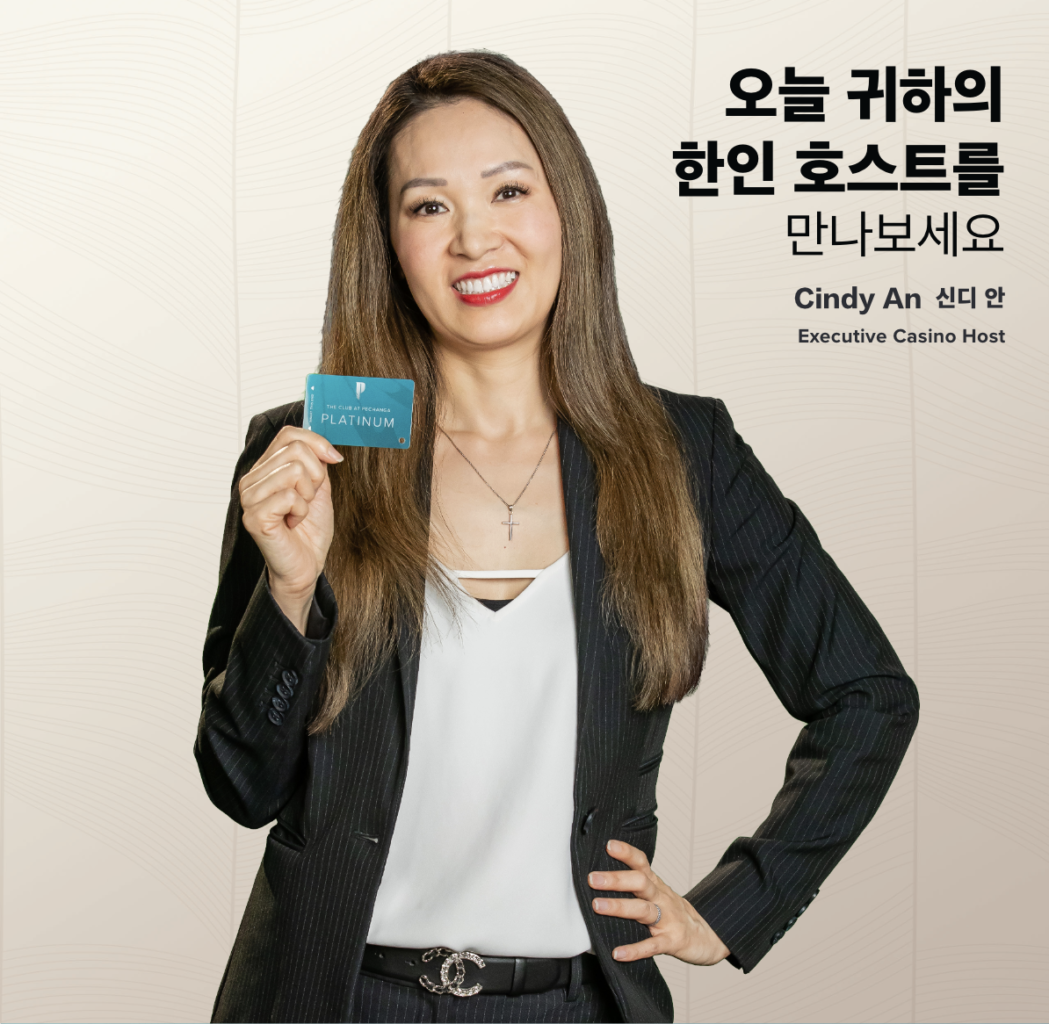 Cindy An is an Executive Casino Host at Pechanga Resort Casino. She has been a proud Pechanga Team Member since 2016 and loves many attributes about her job. She appreciates the show of genuine support for one another on the Casino VIP Marketing team. She says it promotes a healthy, family environment where everyone works together to reach their own professional goals. Prior to joining Pechanga, An was an Executive Casino Host at a premier hotel/casino property in Las Vegas. She is also a licensed Real Estate Advisor and investor in California and Nevada and has been since 2003. Collectively, An's professional experience in hotel and casino marketing, real estate and sales spans longer than 17 years.
An is fluent in English, Korean and Vietnamese and uses all three languages with her guests at Pechanga. In her free time, she enjoys traveling with her family, going to the gym with her husband and playing video games with her seven-year-old son.
Contact Pechanga's Korean host team today to plan your next visit.
For more information on Pechanga Resort Casino and its health and safety measures, please visit their website here. Pechanga Resort Casino is located in Temecula, California.