Combine a multi-cultural cast led by comedic actor Kal Penn (of "Harold and Kumar" fame) with an immigration storyline that takes place during a fractious political period, and what do you get? Well, it depends on who you ask. 
"Folks on Twitter were like, 'You guys are the most diverse show in the history of television,'" Penn says. "Is that true? But folks were talking about it, and there are a lot of think tanks and groups, people who have really leaned into our show and want to host screenings and panels. And then there are white folks from the Midwest who tweet at us, 'I really enjoyed this episode because it reminded me of my neighbor.'"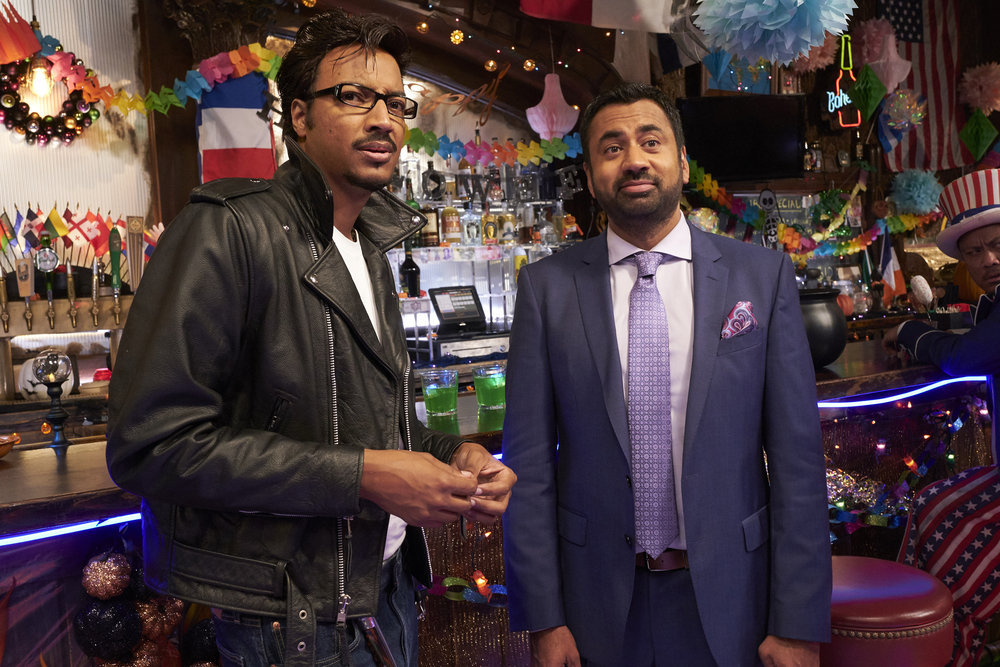 There's a little something for everyone in "Sunnyside," which premiered in late September on NBC. The show takes on the idea of the American Dream through the lens of the United States' incredibly stymied and slow-moving legal immigration system, following a disgraced former New York City councilman, Penn's Garrett Modi, who takes on the cases of a handful of struggling immigrants. The multi-ethnic group includes Dominican Griselda (Diana Maria Riva), Ethiopian former surgeon Hakim (Samba Schutte) and Moldovan Brady (Moses Storm). Joel Kim Booster and Poppy Liu portray "catastrophically stupid" (in Booster's words) near-twins and role model trust-fund Asians, Jun Ho and Mei Lin.
The on-screen ethnic representation of the show has been commented on since its premiere, but the diversity extends behind the scenes, too. The writers room is composed of mostly second- and first-generation immigrants, whose own experiences have helped inform and develop the story. "Every single person on the staff, except for one, whose wife is currently going through the immigration process—everyone has either one parent, or they themselves have gone through that process," says writer Matt Murray ("Saturday Night Live"). "That was very important to me, building the staff, because I'm not an immigrant and I didn't have to go through that process."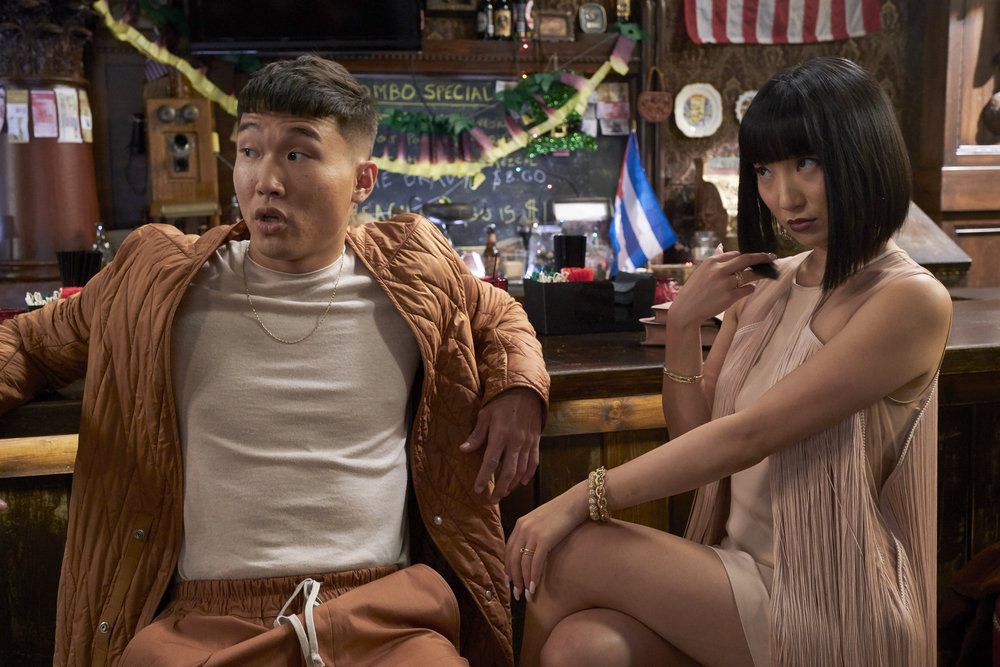 Liu adds that working with such a varied writers room has made the experience of filming the show more positive, too. "When they're writing these things it's not like there's a room full of ancient white men writing this immigrant [story]," Liu says. "It feels like everything is on the same page, and that's special, because for them to have made the show like this, with who's in the room and who's creatively in charge, probably felt like a big upstream battle. But the result is that we have a really joyful and safe space to be ourselves."
That safe space has helped create not only authentic storylines, but also a genuinely funny show. Despite the overt political tones of "Sunnyside," both the writers and the cast emphasize that comedy takes center stage—it is a sitcom, after all. "Namely, I just want to tell funny stories that are unifying, at a time when things are a bit more polarized," Penn says. "I'm a comedy guy, so I want people to laugh, first and foremost. And then beyond that, I like things that spark conversations."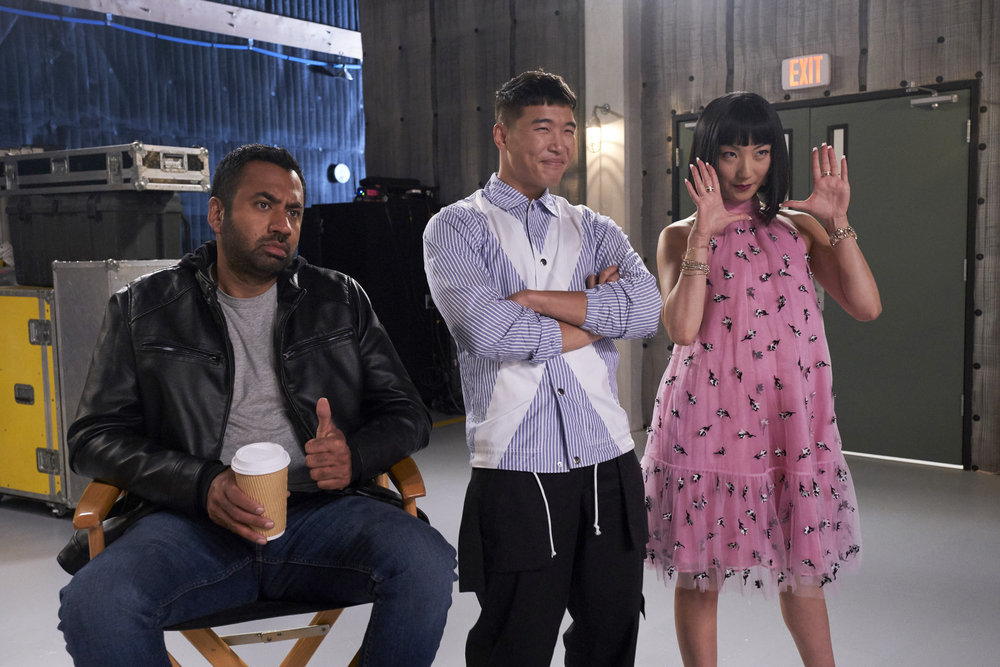 The comic aspects of the show are what drew Booster, who's known for his stand-up on Comedy Central and Netflix, to "Sunnyside." With episodes that focus on harsh realities like ICE trials, housing insecurity and deportation, frequent comedic scenes help tug viewers along. "At the end of the day, most of our writers are really focused on the jokes," Booster says. "That was my bigger concern, because I wasn't getting into this, as a comedian, because I want to do a very special f*cking episode of television every single week. But [the writers] have proven that it's possible to tell a very relevant story while we also get to do our sh*t and pee jokes."
It's easy to tell from the first episodes alone that the cast and crew have gotten the relevance right. As Jun Ho and Mei Lin, Booster and Liu lean into the stereotype of spoiled-rotten, rich Asian exchange students that dominates the campuses of many American universities. But as seen in Garrett's American history classes, Jun Ho and Mei Lin don't make for the best pupils. Their rudeness and ignorance have led Booster to refer to their characters as "the villains of the show," but they also provide much-needed levity to heavy scenes.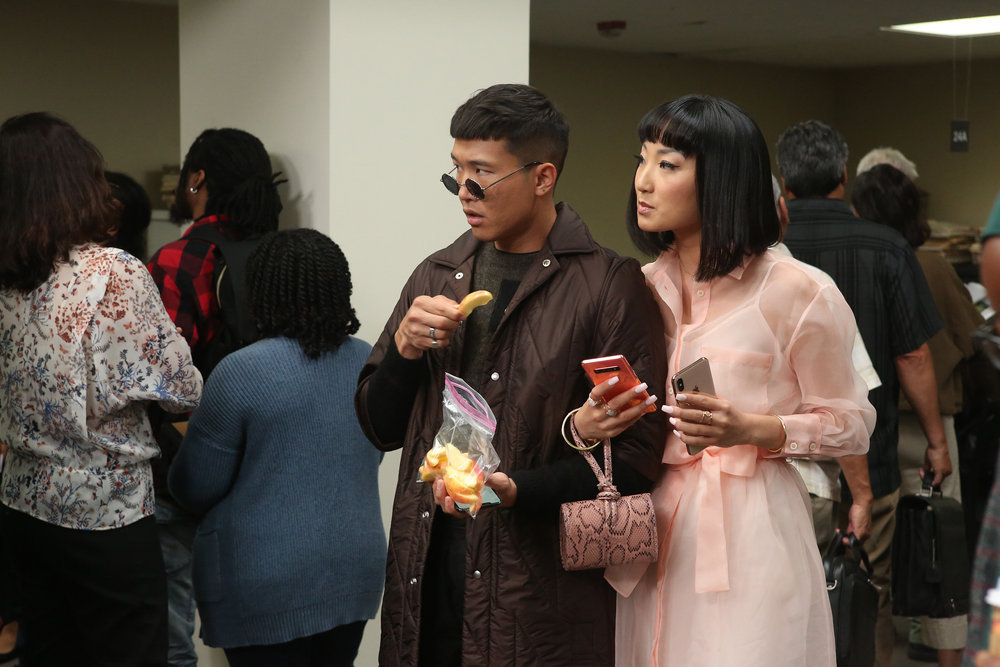 Liu points out that Jun Ho and Mei Lin's cavalier attitudes are groundbreaking not only for Asian American representation, but also for immigration storylines in general. "Immigrant narratives really focus on the trauma-porn aspect, but that's ultimately through a colonizer and white lens," Liu says. "Because of the trust that's in this show, it feels like we can be imperfect as immigrant people of color. We deserve that story, and not have it be jeopardized to where if we're not perfect humans we don't deserve to be in this country."
Telling that story has been one of "Sunnyside"'s greatest successes. With its diverse portrayal of individuals from nations all over the world, the series emphasizes the fact that immigrants can be any color or creed—even obnoxious Asians or white, frat-boy types who hail from tiny European countries. Murray says that changing the immigrant narrative that dominates mainstream media has been a major concern since the early days of the show's development. "We wanted to make sure we had representation from many different parts of the world," Murray says. "The narrative that surrounds immigration is people pouring over the southern border in mass numbers, and they're all coming here to get free things. We wanted to be like, 'No, it's not that, people are coming from everywhere, in all types of different ways.' Even the legal process, which most of our characters are doing, it's incredibly hard."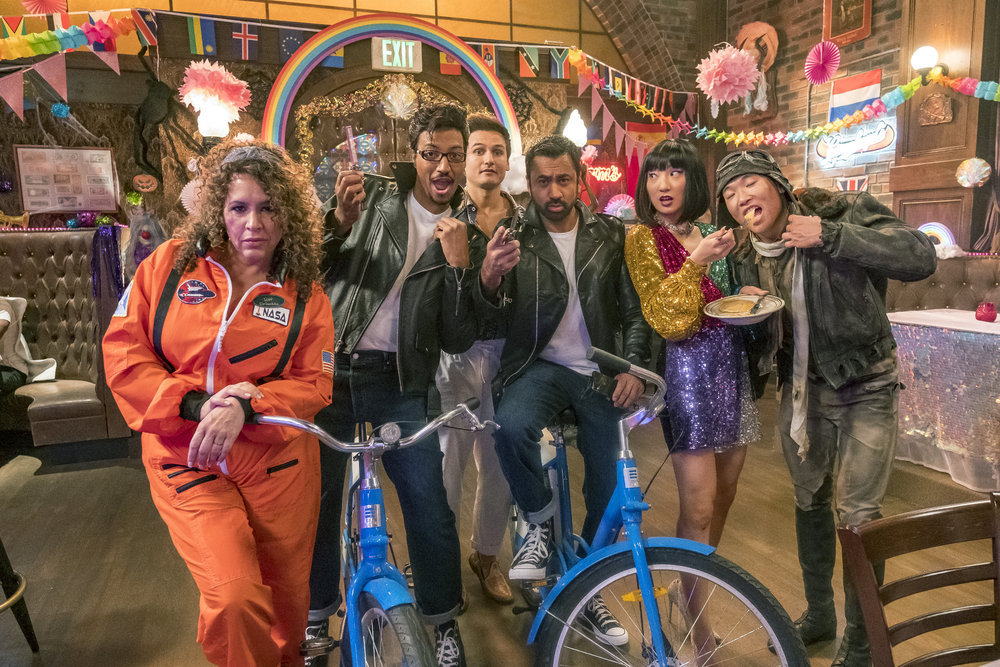 Although NBC announced in mid-October, shortly after the third episode aired, that the series would move to its digital streaming platform and Hulu, Penn and Murray both remain hopeful about the show's future. Penn notes that "Sunnyside"'s younger, more politically progressive audience mainly prefers digital streaming anyway. "The data that we saw, which is promising for Hulu and streaming, is that we did really well with younger audiences," Penn says. "There was a data point about people who either read a lot or have a formal education who gravitated toward the show, almost exclusively on digital, so the fact that we're on Hulu, and NBC.com—there's an audience there."
Despite the uncertain future ahead for "Sunnyside," it's clear that the series still has plenty of stories left to be told. "I've talked to the cast about it, we're very proud that we're making a diverse show that is unifying, that wraps characters like us around the idea of what patriotism is, when we've got just under half the country that's trying to take that away from us and make it seem like we don't belong here," Penn says. "F*ck that—we absolutely belong here, and have every intention of creating narratives and telling our stories."