What do the melancholy alleys of "In the Mood for Love" and the joy-filled soccer fields of "Bend It Like Beckham" have in common? You can see both locations, along with those of multiple other Asian and Pacific Islanders' series and movies, in HBO Max's new collection starting on May 1.
Starting on the first day of Asian Pacific American Heritage Month, HBO Max will launch the Asian American and Pacific Islander Voices Collection, a platform for the streaming service to highlight AAPI content and voices. The miscellany of programming will feature HBO Max originals like "Take Out With Lisa Ling" and "The Sex Life of College Girls," as well as hit films like "Drive My Car," "Crazy Rich Asians" and even animated additions like "Spirited Away." In fact, HBO Max will start a new initiative, titled Ani-May, to celebrate Asian animation, with an original meditative rainfall video from Makoto Shinkai ("Weathering With You") and '90s anime-inspired "Ambient Swim" to be released.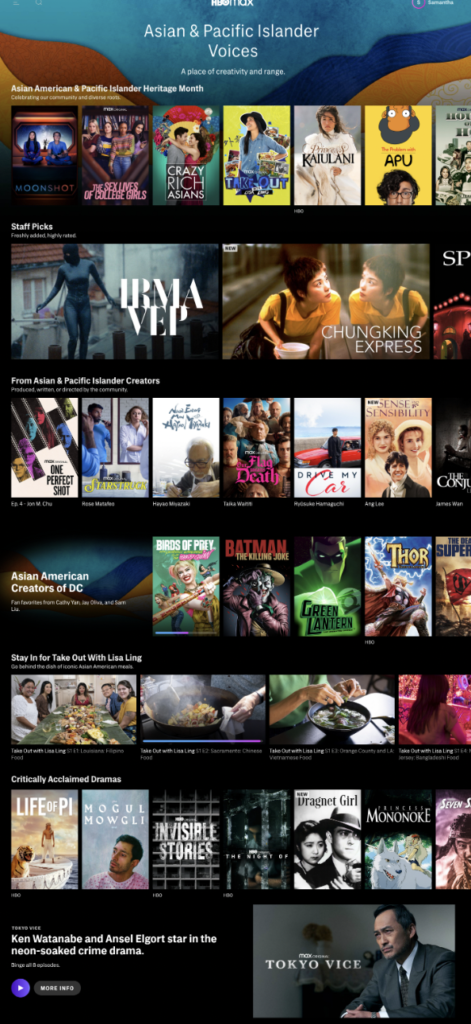 Along with multiple other series and movies in the Asian American and Pacific Islander Voices Collection, the top three winners of HBO Max's 2022 Asian Pacific American Visionaries Short Film Competition will be available to stream in this collection after their premiere at Los Angeles Asian Pacific Film Festival on May 6. The three films will also screen in Los Angeles and New York City, and the Los Angeles event will feature an Asian night market-inspired reception filled with AAPI-owned businesses. 
So, for your next night in, check out HBO Max's Asian American and Pacific Islander Voices Collection to catch your favorite AAPI content from past and present!