Pechanga Resort Casino features a variety of international cuisines, from exceptional fine dining to quick and tasty selections for those on the go. You'll find a world of culinary delights at Pechanga's award-winning restaurants. If you fancy yourself as a food enthusiast with distinguished tastes, prepare to be impressed.
The Great Oak Steakhouse – A Culinary Destination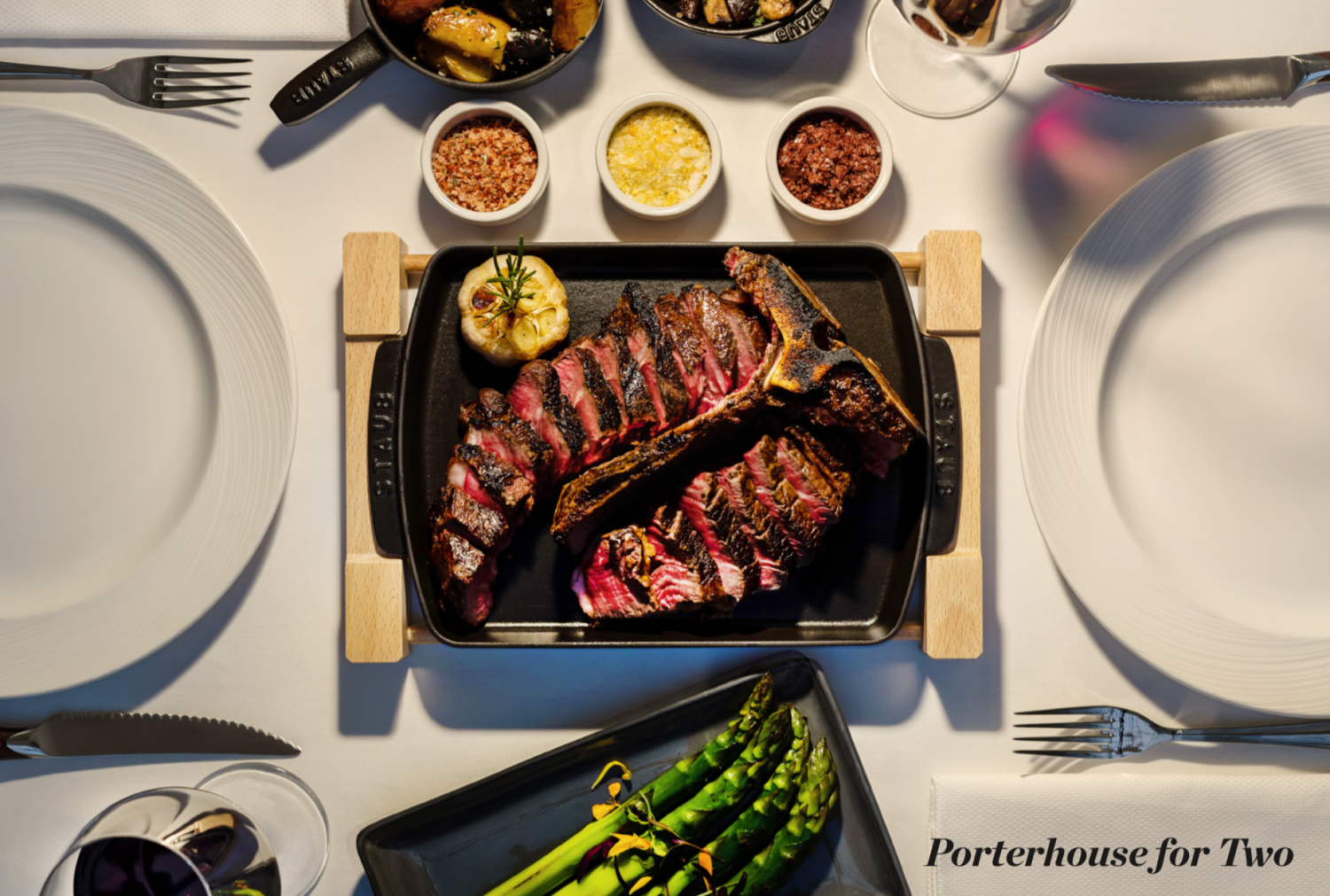 One of the region's premier destination dining establishments, the AAA Four Diamond-rated and Wine Spectator Award of Excellence winner, the Great Oak Steakhouse, offers a memorable culinary experience you may savor for a long time to come.
Great Oak's signature dishes include the guest-favorite Barbeque Shrimp and the Porterhouse for Two. This barbeque shrimp appetizer blends a Creole cream sauce with just enough heat from a specialty Cajun spice blend. Savory notes hit with more umami ingredients. The 40-ounce porterhouse steak is cooked to perfection to the temperature of your choosing, accompanied by sautéed mushrooms, steamed asparagus with shallot butter and confit fingerling potatoes. To set the cut's flavor off fabulously, guests are presented with a trio of sea salts.
Located next to the Acorn Bar, the Great Oak Steakhouse opens daily at 5 p.m. Reservations are recommended.
Bamboo – More Than A Meal, A Journey…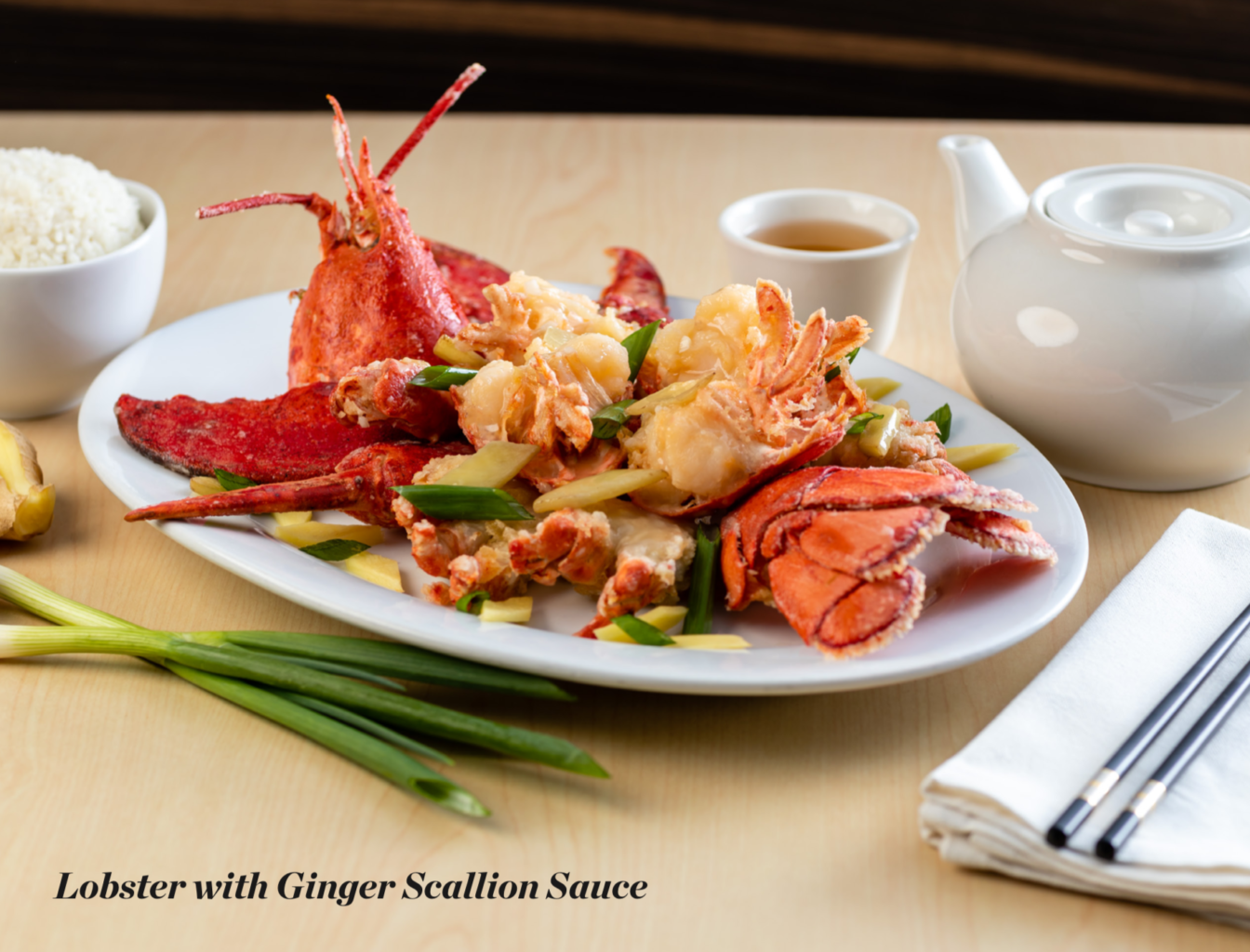 With a strong Vietnamese influence, but also infused with culinary flairs from China, Thailand, The Philippines and Korea, Bamboo's true specialty is pleasing all types of palates with flavors that both honor tradition and take the Asian dining experience in innovative and unexpected new directions.
Bamboo's signature dishes include Lobster with Ginger Scallion Sauce and the Korean short rib dish Gal Bi Deop Bap.
For lobster lovers, Bamboo should be on your shortlist to shuttle over to soon. The head chef prepares a 2 & ½ pound Maine lobster complete with stir-fried ginger-scallion sauce. If you've only enjoyed lobster with butter and salt, your taste buds are in for an explosion with this mélange of flavors inspired from the far east. The menu at Bamboo is diverse enough to serve you the traditional Korean cuisine—grilled Korean short ribs served with a side of kimchi.
Located across from the Round Bar, Bamboo opens daily at 11 a.m.
Journey's End – Breathtaking Vistas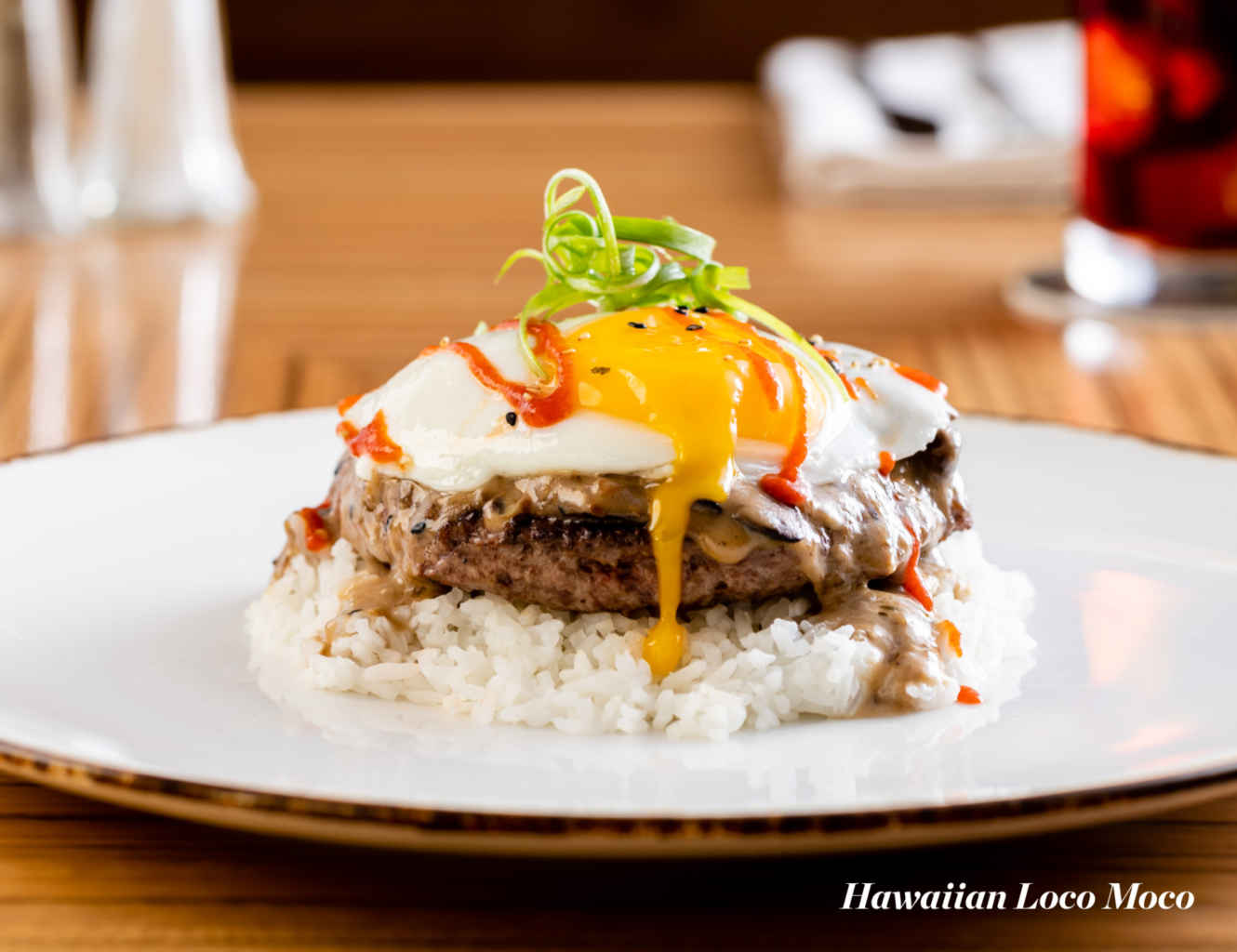 Journey's End is one of Pechanga's choicest dining destinations. Whether eating inside, relaxing on the outdoor patio, or enjoying a post-round cocktail at the bar overlooking hole 1, every seat offers a gorgeous view of the world-class course and the Temecula Valley's spectacular rolling terrain.
Journey's End's signature dishes include the Hawaiian Loco Moco and the Petite Filet Medallion. Lucky for you, it doesn't take a trans-Pacific trip to experience the Journey's End island-style skillet. Come hungry because the Hawaiian Loco Moco loads you up with steamed white rice, shitake mushroom gravy, grilled all-beef burger patty, fried eggs, sriracha, furikake and scallions. If you want a steak, but don't want to be filled up on a humongous meal, the Petite Filet Medallion is the perfect gourmet meal. Whether you're a golfer or simply coming in for a delicious and flavorful cut of steak with fresh accompanying ingredients, this will become a go-to dish on the Journey's End menu. The steak medallion is served with a mascarpone goat cheese mousse, chimichurri, house-pickled sweet peppers, crispy twice-cooked Yukon potatoes, charred broccolini and micro cilantro.  
Located in the golf course clubhouse, Journey's End is open daily from 7 a.m. – 3 p.m.
Kelsey's – A Classic Reborn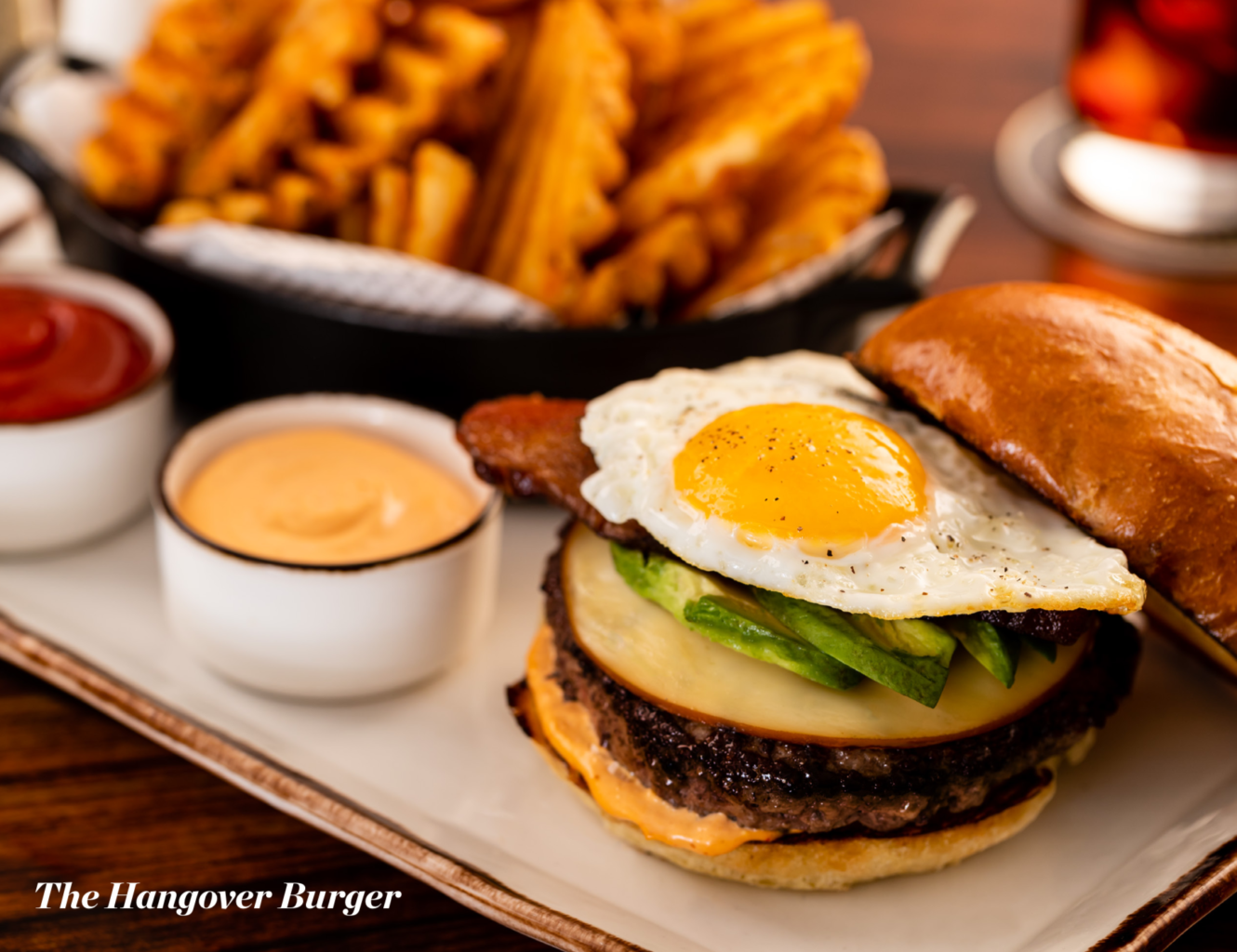 Kelsey's is a top-notch bistro destination serving crowd-pleasers made with craft and passion. You'll love it all, from the starters, salads, sandwiches, burgers, and sides to the incredible hand-cut meats sizzling on our smoker. With your game on the big screen, and a cold one in hand, Kelsey's is one sure-fire place at Pechanga to feel right at home.
Kelsey's signature dishes include The Hangover Burger and the Buffalo Chicken Flat Bread. Despite its name, the Hangover burger strikes all the flavor chords—savory, sweet, salty, fatty, you get the idea. It's goodness between two freshly baked brioche buns, and if your brain can handle the details, you'll be devouring a juicy beef burger topped with Neuske's bacon, gouda cheese, avocado, a fried egg and chipotle aioli. The Buffalo Chicken flat bread proves one for which to make a special trip. It starts with a smoked ranch sauce, then fresh mozzarella cheese goes on, followed by scallions, bleu cheese and finally, the buffalo chicken to top it off.
Located next to the Motorcoach Entrance, Kelsey's is open Thursday to Sunday at 4 p.m., closed Monday to Wednesday.
Come experience the enticing cuisines. For more information on Pechanga's culinary offerings, visit Pechanga.com/dining.