High school isn't easy for anyone. But look on the bright side—at least we don't have to face down otherworldly monsters and ghouls while struggling to pass AP classes.
That's the dilemma faced by teen outcasts Astrid (Jana Morrison) and Lilly (Samantha Aucoin) in the series "Astrid & Lilly Save the World," which premiered on the Syfy channel on Jan. 26. Ostracized by their classmates as two plus-size, proud nerds, the best-friend duo accidentally open a gateway to an alternate dimension. Now, guided by the sarcastic Brutus (Olivier Renaud), Astrid and Lilly need to figure out how to defeat the creatures that have escaped into our world, seal the portal and save the planet, facing up to their personal fears along the way. Piece of cake, right?
Take it from Morrison, it's a feat easier said than done. The series' fourth episode airs tonight, but first, you can catch up with the actor in our Q&A below. They break down what viewers can expect from the first season, the most exciting parts of playing Astrid and how the series will inspire viewers.
Character: What first made you interested in the role of Astrid?
Morrison: When I first read the description for Astrid, I was excited because this character sounded a lot like me. She's feisty, plus-size, confident, sex-positive and smart. It's really special when I can deeply relate to a character I'm trying to portray.
As this marks your first leading role in a series, what were some of your favorite 'firsts' you experienced during the production process?
The costume fittings were so fun—it was nice to be able to collaborate and talk about what they thought was the right fit for Astrid, and what I was comfortable in for the role. Also, they got clothes that fit me, which is often a problem when you have swerve and curves.
Our first day on set was everyone's first day of shooting, and it felt like the first day of school. I was also able to bring my mom and my partner to set for the first time. It was really special showing them how a TV show is made, how many moving parts there are and where we go for snacks!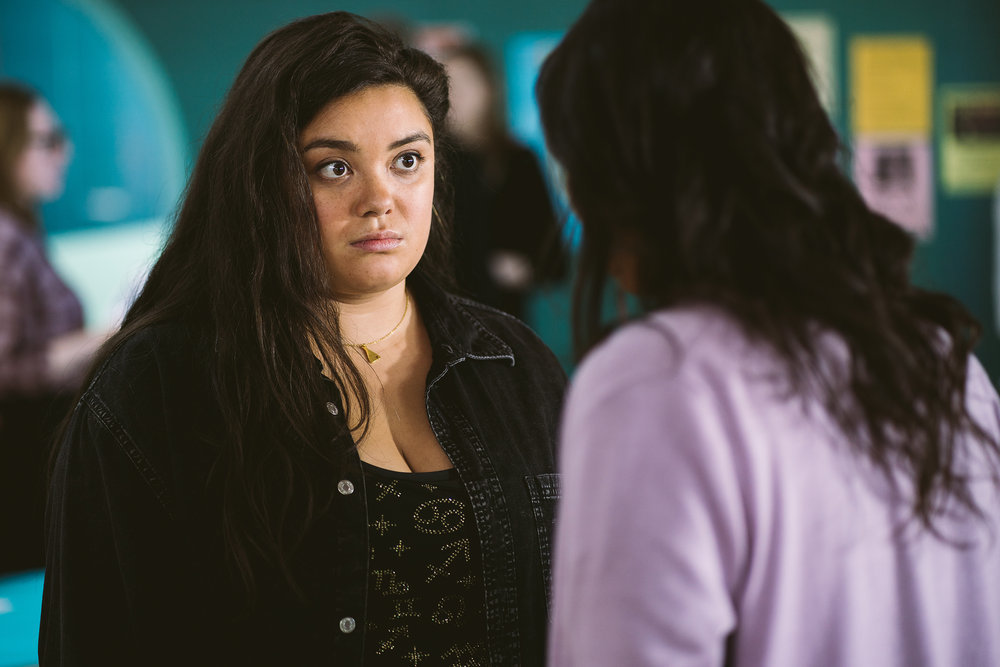 How did the writers behind 'Astrid & Lilly Save the World' incorporate your heritage into the role?
When I got the breakdown for the character, the role was not specified for any ethnicity. When I was cast in the role, they made Astrid's heritage the same as my own. I had never heard of that happening before. They put out a casting call for Astrid's mom, specifically looking for a Filipina actor. That wound up being Ma-Anne Dionisio, who is Canadian theater royalty! We had the best time working together and she was like family to me.
Without giving too much away, what's coming up next for Astrid this season?
Astrid is trying to figure out how people can understand her a little more. She's also managing her mother's expectations against what she wants for herself. She's got to find a balance between all of the relationships in her life, and get used to the new superpowers that help her fight monsters.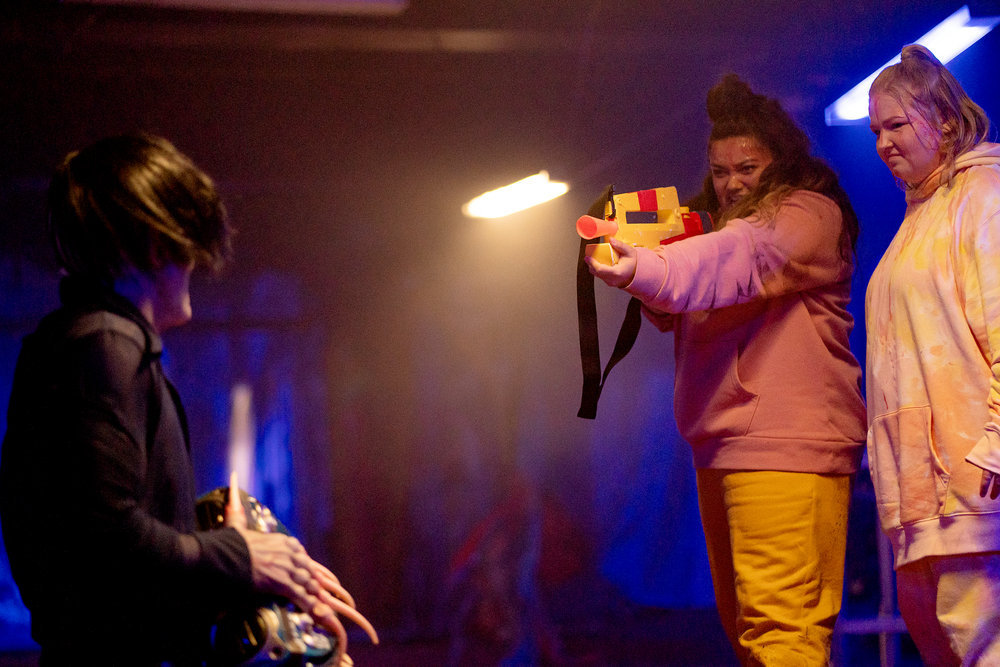 What's unique about the way this series portrays plus-size women?
You don't have to be any certain size or have a certain skin color to be a hero in your community. I love that the series shows Astrid and Lilly dealing with issues that relate to their bodies, like confidence, bullying and trying to figure out where you fit in the world, because we're all dealing with that. The girls realize that who they are and what they bring to the table is super helpful and important. I hope this series inspires AAPI plus-size people to keep shining bright, even when the odds are not stacked in our favor.