Gentrification often disguises itself as progress, but on its way to creating a polished utopia of glass and steel, the existing community they're building on (usually consisting of poor people or people of color) are the ones most adversarial to them. To aid in the fight her own way, Montreal-based documentary filmmaker Karen Cho aims her camera at the communities of Chinatowns across North America, in "Big Fight in Little Chinatown" as they battle against gentrification and for the preservation of their neighborhoods during the height of the COVID-19 pandemic.
Cho sat with Character Media ahead of the film's screening at the Los Angeles Asian Pacific Film Festival to discuss her film, the people whose stories she told, and what people can do to help preserve the legacy of Chinatowns.
Why did you want to cover Chinatowns across North America?
Karen Cho: I'm a 5th generation Chinese Canadian and I have deep family roots that go back to the beginnings of Montreal's and Vancouver's Chinatowns. And the very first film I made, "In the Shadow of Gold Mountain," screened in Chinatowns across North America, so these places were very important to me and I knew these communities well.
I was concerned with what I was seeing in these Chinatowns being in periods of decline or active erasure. I wanted to come back to the community where I made my first films to really explore these gentrification pressures that they were facing in the present.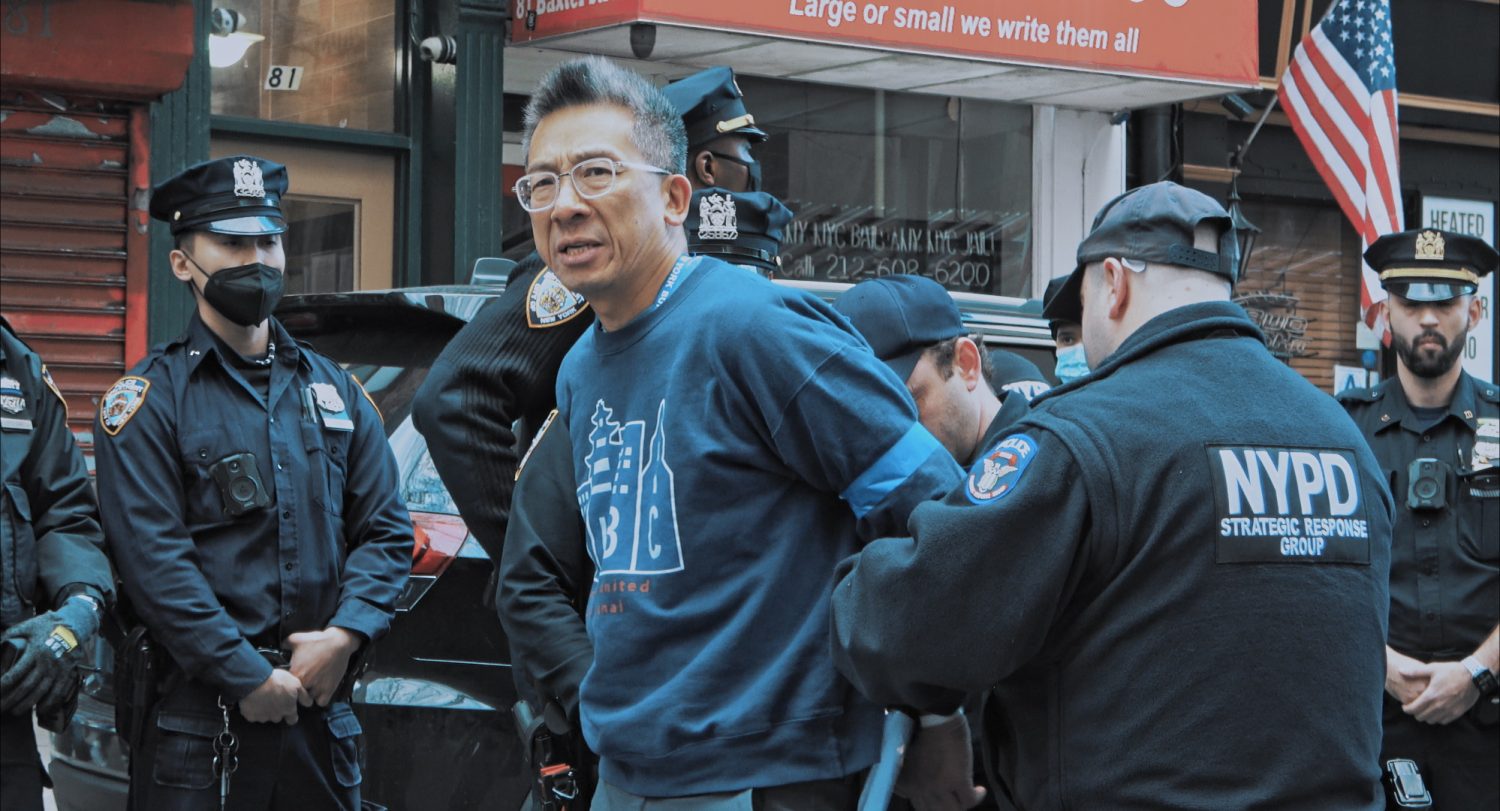 Knowing that you filmed this during the pandemic, did what was happening with anti-Asian racism or the mega jail in New York City inform how you were going to cover these Chinatowns?
KC: I wasn't expecting COVID to happen. I was in a research phase and was actually at a coast-to-coast gathering of Chinatowns against displacement in New York in March of 2020. And three days later, they shut down New York for COVID. As the COVID story unfolded [and] the uptick in anti-Asian racism, stigmatization of Chinatowns and the violence that followed — and in the case of my Chinatown in Montreal — there were these developers who descended upon the neighborhoods at a very vulnerable moment. The COVID part of the story gave an urgency to the storytelling itself.
Because what was unfolding in the present echoed the racist beginnings of Chinatowns, it was a really important time to be documenting [what was happening] in these neighborhoods. Especially with understanding the history of the neighborhoods and how they were formed.
How much of the pandemic changed what your original plan was for the documentary?
KC: My original plan was going to be about how gentrification puts pressure on an ethnocultural neighborhood. The pandemic just exasperated everything and made everything happen so much quicker. It was almost on steroids. The closures from the pandemic and the violence that followed exasperated the development that was coming into the neighborhood and accelerated everything that would be happening in the film.
I don't know if my intention in the filmmaking changed necessarily, but what happened during the filming and how the community mobilized against these things happening against them happened very quickly.
In the case of Montreal, I wasn't anticipating filming my own Chinatown at all, But partway through the filming, developers came in and bought up the Wings Noodle factory, which is the oldest operating business in our Chinatown. We could see that we were one condo project away from losing our Chinatown and all of a sudden, it became very important for us to mobilize our community around this condo project that was about to take out the most historical block of our neighborhood.
Usually, as a filmmaker, especially in documentary, you want to keep the journalistic role and have a bit of distance from your subject, but this was my own community and I have a responsibility to this community who gave me my voice as a filmmaker. And the producers, EyeSteelFilms, have a really rich history of doing activist films, so I went to my producer Bob Moore and asked to use the raw footage to put together small videos for the Chinatown working group to sensitize Montrealers to what was happening and to mobilize people into fighting for heritage status for the Chinatown. We ended up winning the status for our Chinatown within nine months, which was unheard of.
I was anticipating focusing more on American Chinatowns in the beginning. Namely, San Francisco, the first Chinatown in North America, but because of COVID, I couldn't even cross the border for the first nine months of the film. Thankfully it was Mei Lum at [Wing On Wo & Co.] who found a New York-based cinematographer for me who was her very close friend. Nate [Brown] was in the family's COVID bubble. It was challenging to tell the stories of a community that is a community gathering place, whether it's eating dim sum or being at the family association or playing mahjong — all those things weren't happening during COVID.
We started documenting the emptiness of Chinatown, the shutdown of these different restaurants that are normally full, and hoping we would be able to capture the other side when things began to reopen. For example, we were in Montreal when Kim Fung, the dim sum restaurant, was desolate and so empty on the initial day we filmed there, and to see the community come back — you realize how much the people and the intangible cultural heritage of the neighborhood is what keeps it alive more than these heritage buildings. It's the people and cultural activities that is the soul of Chinatown.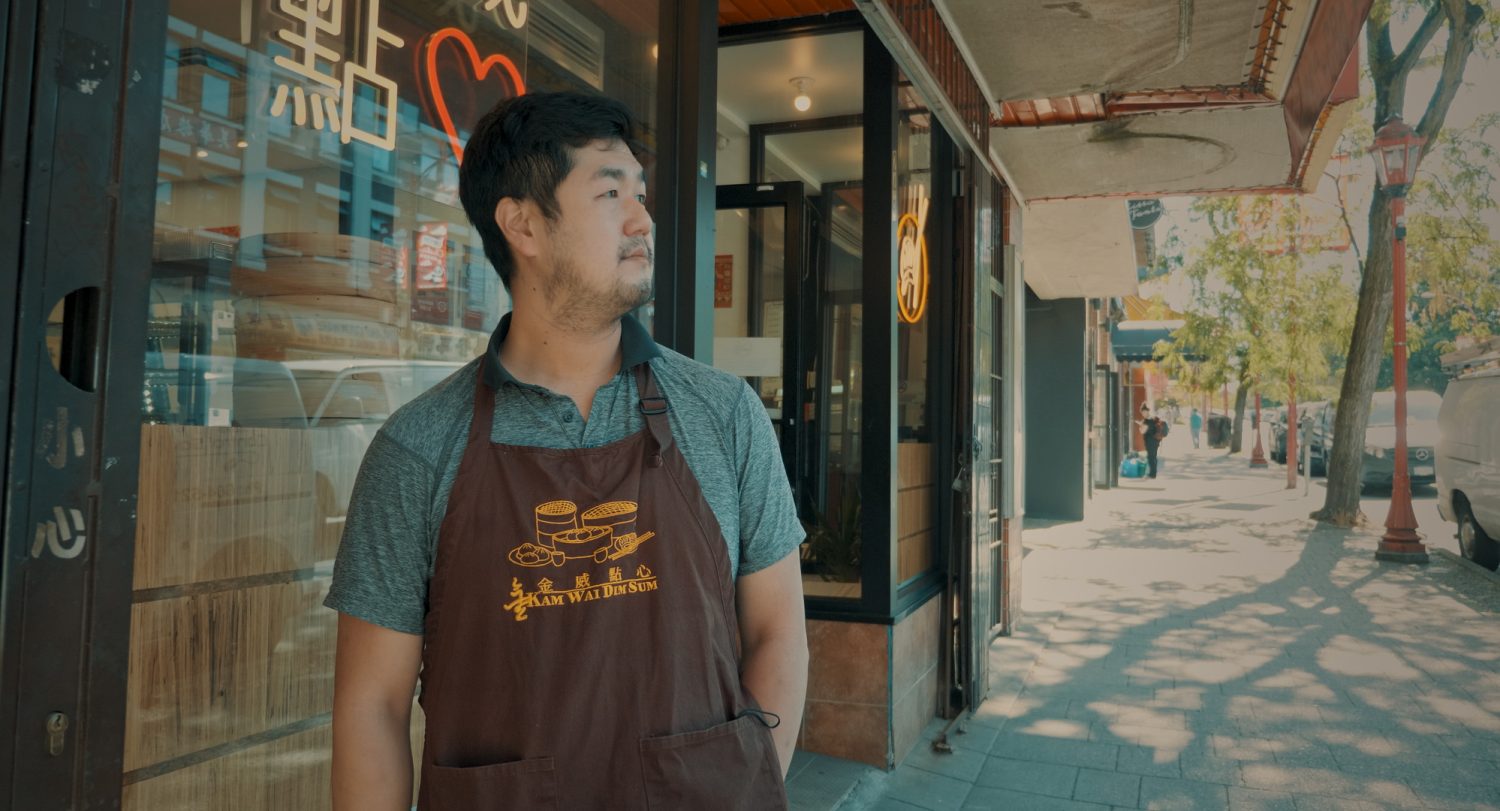 How did you decide which people and stories to document?
KC: One thing that was really important for me was covering these multi-generational businesses or legacy businesses in Chinatowns. Part of that was for nostalgia reasons. They were beloved businesses who have been there for a long time. And also, when you have a multi-generational business, the new owner — be it Mei Lum in New York or William Liu of Kam Wai in Vancouver — they have one foot in the past, with their family business so anchored in history, and the other foot into the future of the community. The film really looks forward to the future potential for Chinatowns and I really wanted to look at these young entrepreneurs who were taking over their family business and breathing new life into these things that were so near and dear to the community.
William and his family can so easily move out to the suburbs and have a dim sum empire, but they're committed to Chinatown because these are their neighbors and the people they grew up with. So it was important for me to follow people like that who have a business model that is community-facing to show folks that there's an alternative to the idea that gentrification is inevitable.
I didn't grow up in a Chinatown but I grew up in the San Gabriel Valley, which is a predominantly Chinese ethnoburb in California. So I grew up going to immigrant and family-run small businesses and watching this documentary resonated with me on a personal level. A struggle that we see in the film and that I see in my own community is that the next generation doesn't want to continue these established, family-owned businesses. What do you anticipate Chinatowns looking like when it's time for older generations to retire?
KC: Succession is a big issue in all Chinatowns and it is because a lot of the businesses are immigrant businesses or beginning businesses so the hours are so long to work. The work is hard and a lot of folks don't want their kids to go through what they went through to make ends meet.
But it's also the priority of the city. You have these legacy businesses like Wing On Wo that are amazing and keep residents there because they're affordable so they help maintain the cultural production of the neighborhood. So as a city, why not incentivize those things that entrepreneurship or incentivize legacy businesses by giving them tax breaks or things that will help keep these businesses in the community and make it easier for younger generations to want to take on their family businesses?
In the film, [Vancouver-based urban planner] Andy Yan asks, "Should Chinatown be a place put under glass?" Like, is it an old museum that is frozen in time, or should it be allowed to grow and thrive and change? And we see Mei Lum operating out of New York's oldest storefront, but also running an artists' residency out of the basement for Asian American artists from the LGBTQ+ community. It's breathing new life into the Chinatowns and becoming a place of gathering for another generation of folks who might be marginalized for other reasons — where they can think about the future together. For me, Chinatown is that blade of grass growing in the cement. It shouldn't be there, but it's thriving and it's robust and it will remain there because it's a neighborhood that has over 150 years of resistance.
On the flip side, some might say that preserving Chinatowns hinders a city's progress into the future, especially with the rising housing crisis as some of these proposed projects include building condos and apartments. What would you say in response to that?
KC: Luxury condos don't solve the housing crisis, but what was so fascinating about Chinatown, to me, is it's literally the quintessential Jane Jacobs neighborhood. It's human-scale, walkable, sustainable and affordable. All these amazing things that any urban planner would die for in the community that they're building into the future. Chinatown is the blueprint for these inclusive neighborhoods you want to build into the future.
It's a proper neighborhood with a vibrant street life and where people know their neighbors and the shops are multi-generational mom-and-pops that bring something to the city. All those things exist in Chinatown today. So to me, Chinatown's history is actually the key to unlocking its future. There's culture production, there's food history there, there's all these things that are very authentic to the neighborhood and you can't replicate that with a food chain — it's not the same.
Mei adding the artist residency to her porcelain store makes it a community hub, as well. It brings density and business into the neighborhood because all the people affiliated with her store come into Chinatown and it builds back the community tissue that have been torn apart because of appropriation or displacement. It's about building back the community who will make it robust.
Do you think there's a way to keep both sides of that argument happy?
KC: Yes, I think there can be culturally appropriate development or development that has Chinatown values at its core. Development is okay, housing people is okay and building new buildings is okay. But who lives in those buildings? What happened in those buildings? Those are the questions that need to be asked. Are these new businesses coming in contextual to this neighborhood? Are these new people coming in to support the folks in the neighborhood, or are they going to erase all those things? If you put the needs of the current residents first, you can get to that model of building new housing and packing it with people who need affordable housing and can frequent the businesses that exist there. You need to feed the ecosystem instead of destroying it.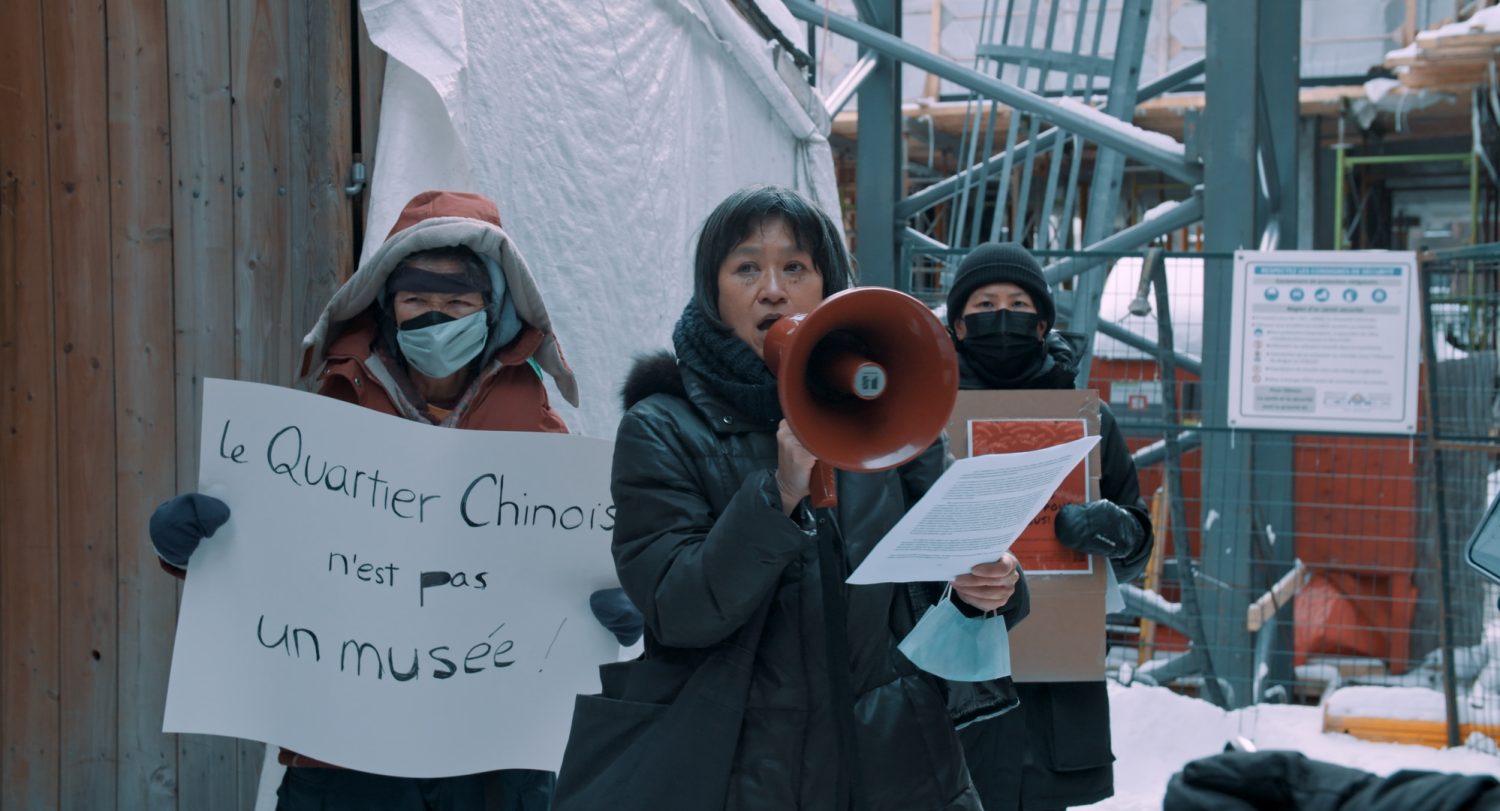 What are some things that people can do to help preserve or continue the legacy of these Chinatowns?
KC: One of the things is to really be critical and hold your city council accountable. If they're rubber-stamping luxury condo buildings in your Chinatown, you need to say "Woah, this neighborhood matters, these people matter and this place matters to the history of Chinese Americans and Canadians and the history of the city." Another way is to not take these neighborhoods for granted as if it's something that will always exist, because a lot of Chinatowns are one condo project away from being erased. There are choices you can make in your own life that also protect and promote the Chinatown and just going back if you're a young generational person. I bring my son to Chinatown all the time so he can have the same connection with Chinatown that my grandmother gave to me. Try to continue those connections even though your family might have moved to the suburbs.
Have the people you covered watched the film? What were their reactions?
KC: It was amazing, the film just screened in Vancouver at the DOXA Film Festival and was the West Coast premiere of this film, so none of the folks from Vancouver had seen it until last night. William saw himself on the big screen for the first time [that day]. For me, as a filmmaker, it's so amazing to be able to go back to the community. You know you've done the film right when the folks in the film see the film as their story.
The film is embarking on this coast-to-coast community tour, we're calling it, because we're bringing the film to various Chinatowns across North America and leveraging these film festivals like the Los Angeles Asian Pacific Film Festival. We take the issues of the film and localize it so the film becomes not just something you watch, but something you use. It becomes a tool for you to advocate for our own community. I owe a lot to the Chinese Canadian community that gave me my voice as a filmmaker, so to be able to give something back to them is so important and why I made the film.