Sean Lew has had many different beginnings, depending on whom one asks. Some will recognize him as surly teen Chris De La Rosa on Fox's "The Cleaning Lady;" others know him from his time on "World of Dance," where he performed in a duo with the equally brilliant Kaycee Rice. And still more (this writer included) have been watching Lew's moves since his "Boyfriend" duet hit YouTube back in 2013.
Sporting a golden bowtie, gray button-down vest, black pants and black jazz shoes, the then-11-year-old fish-rolled and C jumped across a stage with all the enthusiasm of a dance competition-raised tween. Now almost 21, Lew has of course—maybe thankfully—ditched his sparkly bowtie, but his energy is still just as palpable. Talkative but thoughtful, Lew muses on how his various creative endeavors have combined to land him where he is today.
"Storytelling has always been one of the biggest parts of my approach to dance," Lew says. "When I choreograph, there always has to be a story that needs to be told. As a dancer, I feel like I've always gone 80% in terms of telling that story, whereas as an actor I can go 400%. Acting has definitely given me a full activation."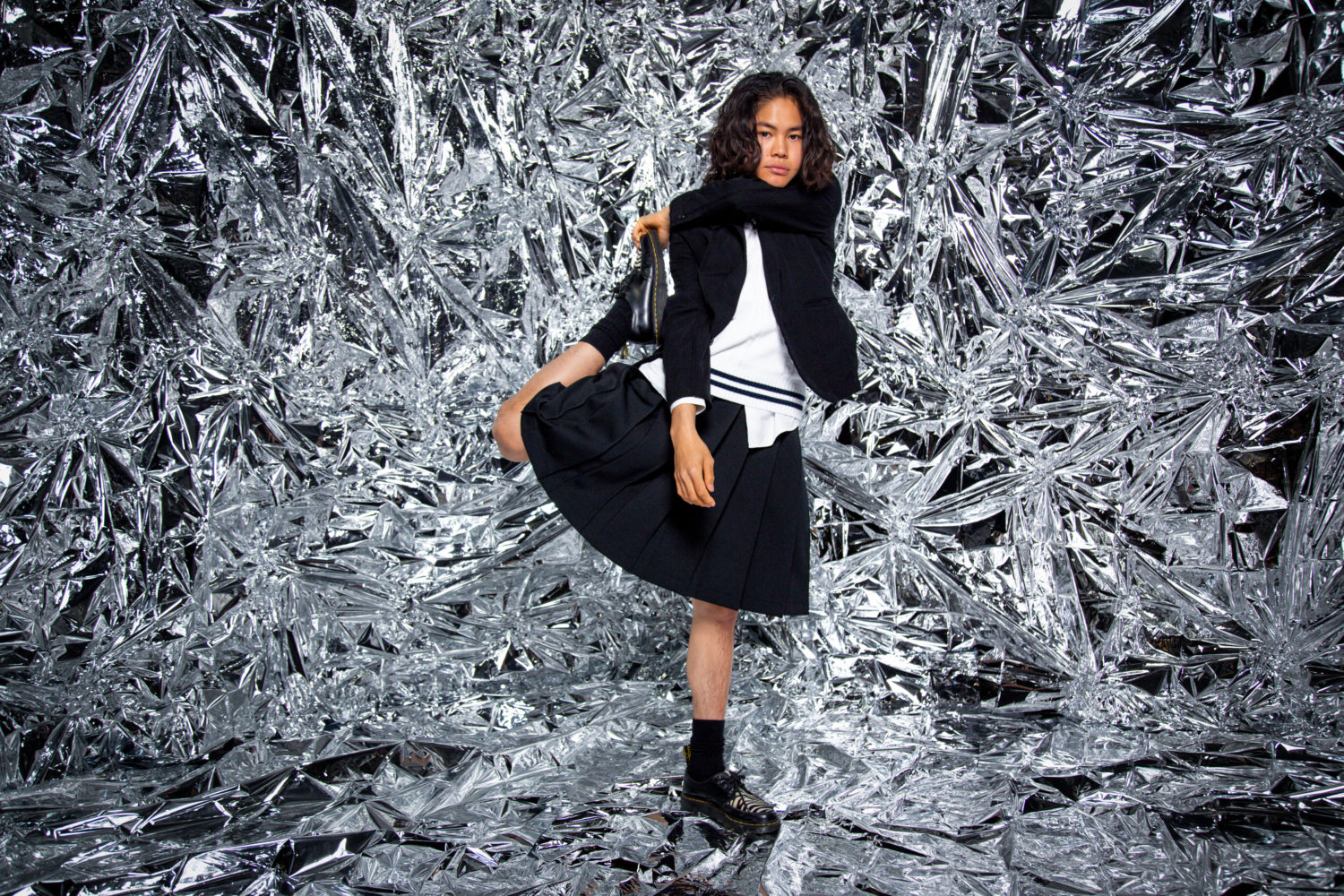 Lew grew up in Walnut, California as a dance "competition kid," spending weekends in the halls of hotel conference rooms across the country, participating in dance classes led by esteemed choreographers and performing routines that had been workshopped, cleaned and broken down to every miniscule beat. Lew's training and talent in the art form led to background dance roles in a number of projects, namely a 2010 episode of Fox's "Glee," where he performed a Britney Spears-inspired hip-hop number alongside series cast member Heather Morris.
Lew spent the 2010s releasing cooking (yes, you read that right) and dance videos, garnering a following on social media and in the professional dance scene. Still a teenager, Lew got his biggest break in 2018 when he and Rice went viral, enamoring TV and internet audiences alike with their fantastic performances on the junior portion of "World of Dance." From there, his already flourishing dance career soared even higher. In the YouTube-verse, hip-hop combinations featuring him and Rice clocked several millions of views, and the duo started holding their own masterclasses in the same hotel conference rooms they grew up in. But Lew refrains from describing himself as a hip-hop dancer per se, instead aligning himself with the contemporary genre. "I've always been drawn to contemporary, and a lot more of my meaningful pieces are the ones that [are labeled] 'contemporary,'" he says. "[The genre] leaves more space for me to tell a story—at least a vulnerable one."
Playing Chris in "The Cleaning Lady" marks a new challenge in storytelling for the multi-talented performer—he's adding acting to his career laundry list. The show follows Cambodian immigrant Thony De La Rosa (Elodie Yung) as she takes on a high-stakes life of working for crime bosses in order to find treatment for her son Luca's (Sebastien and Valentino LaSalle) rare disease. Thony's nephew, Chris, might come across as moody, but he's ready to lay everything on the line for his family.
Although Chris' sulky moods differ vastly from Lew's own sunny personality, Lew approaches the character with honesty. "[Chris] has just been an alter ego of mine," Lew says. "I've had a very immature phase of my life, so I tap into that younger part of me, who gives my mom 24/7 complaints about everything, has a very short temper and only sees things from one side. [Chris] isn't the character I play, but more of a person I am." Lew also credits "The Cleaning Lady" with teaching him about real-life circumstances, particularly in regards to Chris' struggles with the labyrinthine U.S. immigration system. "To watch the first season as the audience, I was like, 'Wow, this is real. This is happening right now,'" he says. "You don't necessarily want to learn about the tough things in the world. But if you're putting it in a show people can be captivated by, you immediately become hooked into the story without even realizing that you're learning about the reality of the world."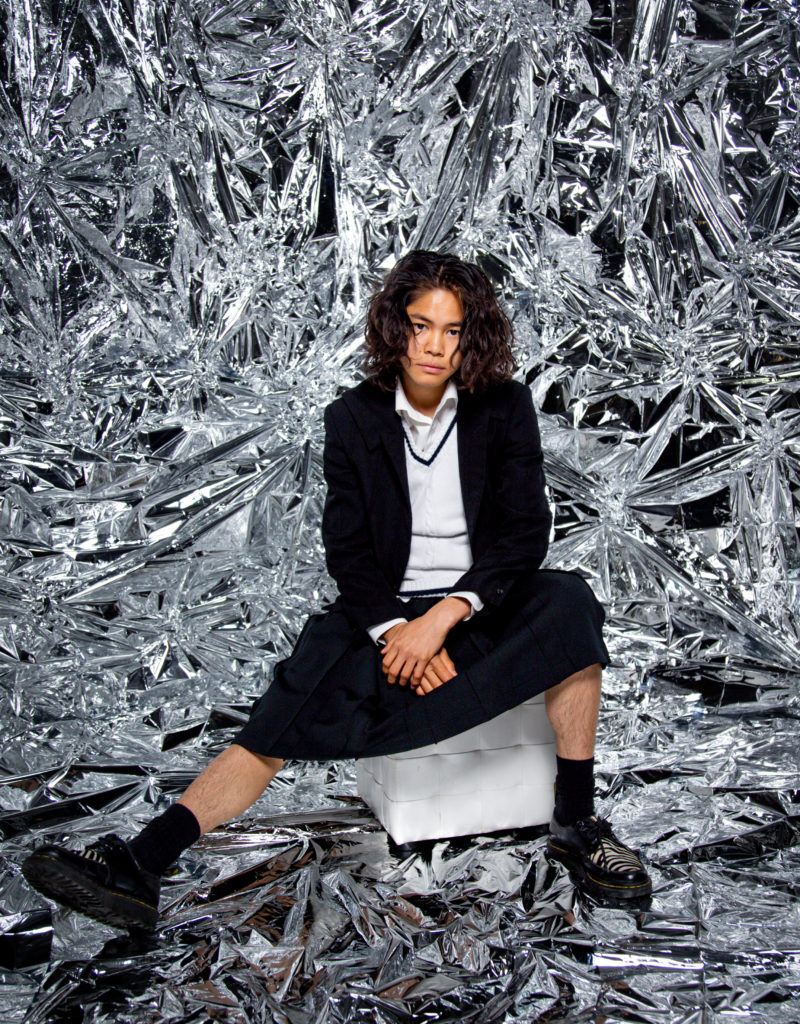 Although acting typically encompasses time, body and mind, Lew explains he will never stray from his choreographic roots. For Lew, there is no acting without dancing—or any of his other hobbies, for that matter. "Because I'm taking on so many different roles, I don't necessarily see them as separate roles," he says. "I enjoy acting, dancing, cooking, because they're all intertwined with the fact that it's being led with art. As long as it's quality and it's coming from a true state of what I love and who I am, that's all that matters."
With the second season of "The Cleaning Lady" arriving today, Sept. 19, Lew is ready for whatever new beginning is next. He takes all opportunities in stride, even when they're coming at light speed. "I sometimes have to remind myself that the only thing I can do is live in the present," he says. "Thinking about the past just overwhelms me, and sometimes I think too far into the future and I'm like, 'I still haven't gotten there yet.' I'll commit to where I stand right now, today, and live one day at a time."
---
This article will appear in Character Media's Annual 2022 Issue. Read our 2021 issue here.