Are you ready for the journey of a lifetime?
This November, join Shuang Hu on her biggest adventure yet in exploring the Great Barrier Reef and ancient Daintree Rainforest of Australia. Returning to her home in Queensland, Australia, the influencer and award-winning actress embarks on an epic trip to showcase nature's marvels in Far North Queensland for all ages to enjoy. Published to YouTube on Sept. 28, the official trailer for "Beyond the Reef" promises audiences a breathtaking experience of the world's oldest ecosystems like never before.
Hu shared her memories of creating the film in a press release. "I had the most spectacular time filming this documentary, and feel incredibly lucky to have experienced the wonder of the Great Barrier Reef up close," she says. "I hope young audiences feel like they're experiencing these adventures with me, and will be inspired to do all they can to protect this precious ecosystem, and our planet more broadly."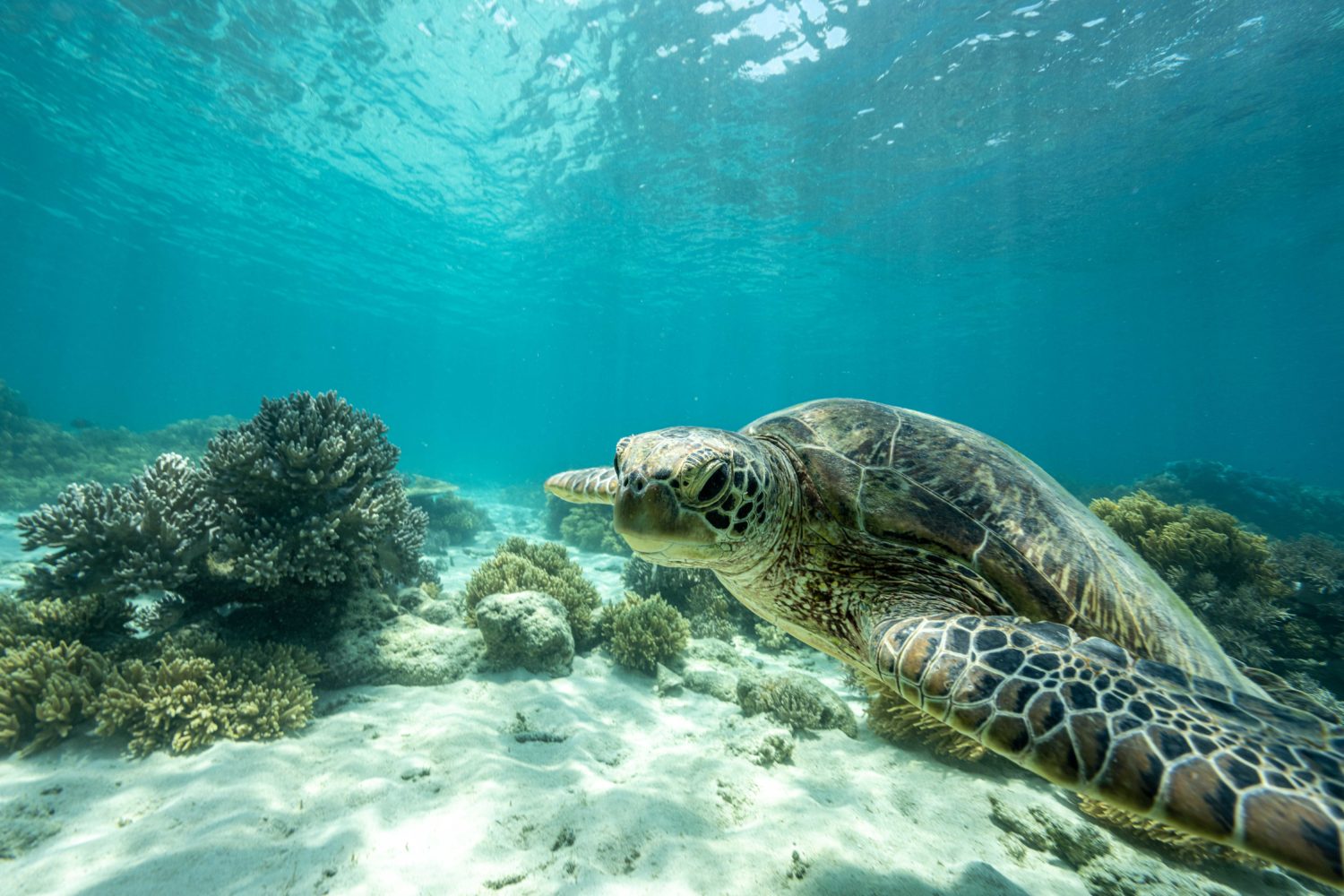 Filmed in 8k premium large format and directed by Luke Wheatley ("The 48 Hour Destination"), "Beyond the Reef" will premiere at the Brisbane International Film Festival in late October. The documentary feature will then be nationally released in Australian cinemas on Nov. 24, 2022. 
The film starts off traversing the Great Barrier Reef as Hu scuba dives among sea turtles and schools of colorful fish before heading inland to the Daintree Rainforest. There, Hu encounters stunning waterfalls, crocodile-infested rivers, the Barron Gorge rapids and a vibrant ecosystem teeming with endless energy and noise. At the end of the film, Hu's action-packed journey slows down as she introduces the region's wide array of delectable dishes and cuisines.
"I hope the visual look of the film will help audiences feel like they are right there with Shuang, experiencing the beauty of the region with her," says producer Steve Jaggi. "This is the first Australian film shot in premium large format to have a wide cinema release, and I'm proud to be sharing it with audiences."
Excited to go beyond the reef with Hu? Watch the trailer below, and don't miss out on this extraordinary journey!