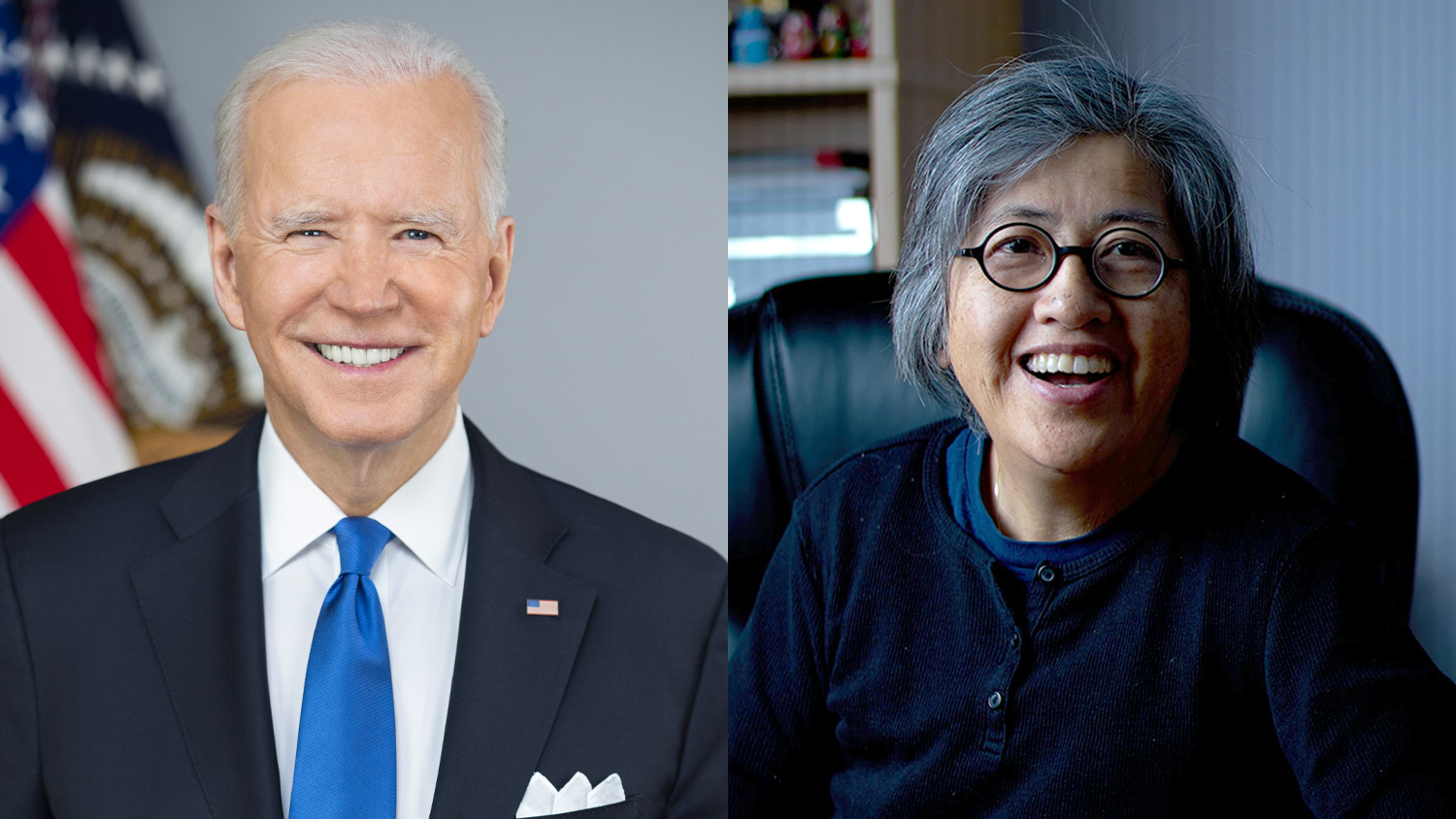 President Biden has nominated Chantale Wong as the U.S. Director of the Asian Development Bank. With this nomination, Wong made history as she's now the first openly LGBTQ+ person of color in U.S. history to be nominated for an ambassador-level position. Wong has had a long and admirable career, as she has over 30 years of experience in the finance, technology and environmental fields and was formerly appointed by Barack Obama to serve as vice president for administration and finance. In the AAPI community, Wong is known for the Conference on APA Leadership, where she has mentored young AAPIs for over 32 years and helped them pursue public service careers. On Facebook, Wong wrote she was "truly humbled" by Biden's nomination and that if she was confirmed by the Senate, she will serve "with humility" and with the "purpose of advancing U.S. interest at the Asian Development Bank and the region on behalf of [her] fellow Americans."
Many Asians in the entertainment industry were among the 395 artists and executives invited to join The Academy of Motion Pictures Arts and Sciences this year for their work in film, including actors Vidya Balan of "Kahaani," Henry Golding of "Crazy Rich Asians," and Ye-ri Han, Steven Yeun and Yuh-Jung Youn of "Minari." Directors Derek Kwok-cheung Tsang of "Better Days," Cathy Yan of "Birds of Prey" and Lee Isaac Chung of "Minari" were invited as well as musicians Aska Matsumiya, the composer for "I'm Your Woman," and H.E.R., who made an original song for "Judas and the Black Messiah." Several Asians were also invited for technical categories, including Kenneth Chung-Man Yee for his costume design in "The Wasted Times," Harry Yoon for his editing in "Minari" and Ekta Kapoor for producing "Dream Girl."
Evan Mock made his acting debut this week in HBO Max's highly-anticipated "Gossip Girl" revival featuring a whole new generation of teenagers. Mock plays Aki Menzies, a shy, pink-haired high-schooler exploring his sexuality. Despite the hype around the "Gossip Girl" reboot, acting is just another hobby under Mock's belt, as he's modeled for Louis Vuitton, Balmain and Calvin Klein, was Travis Scott's photographer for the Astroworld tour, is a well-known skateboarder and surfer and has even released his own Californian lifestyle brand, RVCA x Evan Mock, inspired by his laid-back approach to style, his family heritage and his home state Hawaii, specifically early Hawaii's palaka style, which was often worn by field workers. 
Kelly Marie Tran, who voiced Raya in "Raya and the Last Dragon," reunited with the film's director, Carlos Lòpez Estrada, to executive produce "Summertime." Tran watched a rough cut of the film and was inspired by its honesty and authenticity so much so that she got involved with the project. "Summertime," out now in select theaters, is a spoken word narrative film that reveals the intersections between the lives of 27 young Los Angeles-based poets as they're followed for one single day. The film shows poets from all walks of life—a skating guitarist, two amateur rappers, a fast-food worker, a limo driver—and follows them as they express their hopes and fears and eventually, find their voice. It stars and is written entirely by youth poets from Get Lit, an L.A.-based nonprofit dedicated to teaching the art of spoken word to students.
This week, Disney+ released the trailer for "Star Wars: Visions," an upcoming anthology series that remixes the classic franchise. Each of the 10 shorts are produced and animated by seven different Japanese animation studios—including Geno Studio, Studio Colorido, Studio Trigger, Kinema Citrus, Science SARU and Production I.G.—each with a particular take on "Star Wars," making for an anime-inspired series. The trailer features production stills and behind-the-scenes interviews with the animators speaking on their visions "through the lens of Star Wars." The series will be available to stream September 22.
Elizabeth Lim released the first book of her new series, "Six Crimson Cranes," a fantasy weaving together East Asian folklore and fairy tales with themes of trust and strength. The book follows Shiori, the exiled princess of Kiata, who has the power to do magic—an ability that's forbidden in her kingdom. As a result, she's banished and cursed to never speak again. Left with no home or family, Shiori then embarks on a quest to look for them and eventually, undo the curse that turned her six brothers into cranes.
Lyn Liao Butler made her debut with "The Tiger Mom's Tale" this week. The book follows Lexa, an American woman who unexpectedly inherits the wealth of her Taiwanese family after the death of her estranged father. Lexa travels to Taiwan to confront her family about their past betrayals and is faced with the choice to either leave them behind in Taiwan or stay and help them out, all while claiming her heritage. With "The Tiger Mom's Tale," Butler tells a story of finding one's place in the world as it captures the complexities that come with a multicultural identity and unbreakable family bonds.
Gold medalist Laura Zeng will lead the first full U.S. Olympics rhythmic gymnastics team in almost 30 years, as this will be the first time since 1992 that the U.S. has filled the maximum two individual Olympic spots on the rhythmic gymnastics team. An extremely accomplished gymnast, Zeng finished top 10 at the past four world championships and won six event medals in the World Cup competition. She is a 2016 Rio Olympian, 2015 Pan American Games all-around champion and 2014 Youth Olympic all-around bronze medalist. When she competes in August, she'll become the second two-time U.S. Olympic rhythmic gymnast.
Los Angeles Angels' player Shohei "Shotime" Ohtani made history again this week, as he became the first player in the MLB to earn All-Stars honors as both a hitter and pitcher, as well as the first player to play double duty at the American League's All-Star game on July 13. The baseball player also set the record for the highest number of home runs in the MLB earlier this summer and currently holds the record for highest pitch by an Angels player since 2008.
Tune in next week for another roundup of the latest news in AAPI entertainment!
Editor's note: Adapted from our monthly listicles, "The Lookout" is our new weekly series bringing you the latest scoop of what's happening in AAPI entertainment. We're doing the legwork, so you don't have to.