Pixar's "Elemental" premiered this year in June to an admittedly rocky start. The opening weekend was measly in attendance with a $29.5 million domestic earning. Considering the $200 million budget, Pixar President Jim Morris called the figure "certainly disappointing" in an interview with Variety. "We had a higher hope for its opening weekend, so we were a bit crestfallen," he said. However, "Elemental" soon rebounded and became the first original animated feature in years to gross $400 million worldwide, notably becoming the highest grossing Pixar film in South Korea.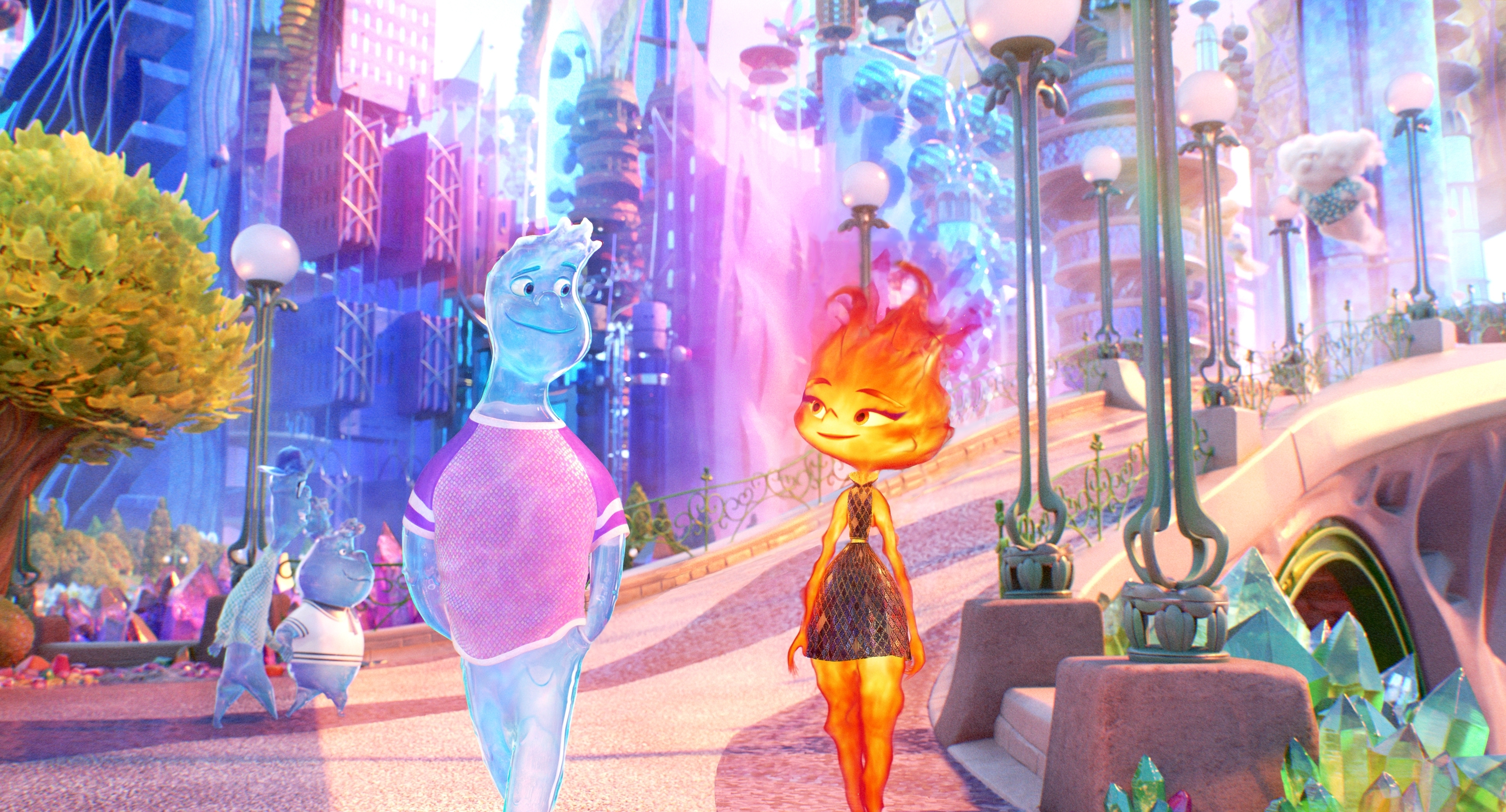 "Elemental" takes place in the fictional world of Element City where elemental beings of fire, water, earth and air dwell. The film stars Leah Lewis as Ember Lumen, a hot-headed but dutiful daughter and employee of her parents' convenience store in the Firetown district, who aspires to one day take over the shop from her dad. Her world is turned upside down when safety inspector Wade Ripple (Mamoudou Athie) gives the store a citation and threatens to close the business altogether. His sensitive heart (characteristic of water elements) compels him to help Ember save the shop, with the two developing an unlikely romance along the way.
It all started with the seed of an idea in director Peter Sohn's youth. In a press conference at Pixar Animation Studios, Sohn shared that he used to picture the elements living in their boxes like little apartments. In his eyes, the periodic table was one big neighborhood where different elements mingled. "Platinum lives next to gold, and they're happy. But, be careful of Mercury, 'cause they have toxic relationships," Sohn said of how he imagined inter-elemental dynamics. "What these elements were all doing in these apartments and neighborhoods started swirling in my head."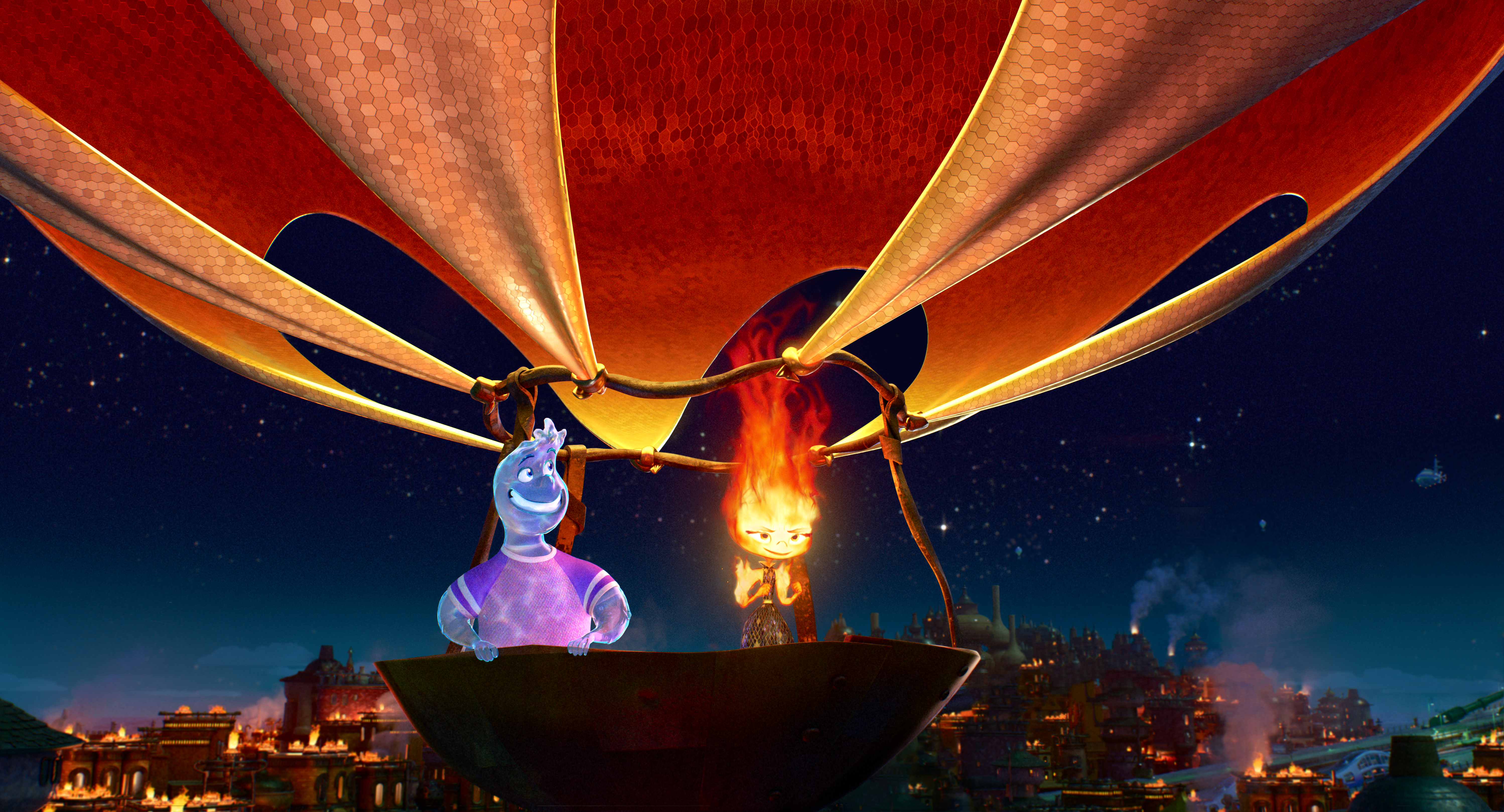 Some were skeptical about the concept of "Elemental" from the start due to characters' resemblance to the popular game, Fireboy and Watergirl. "Pixar announces Elemental and boom. My timeline is all Fireboy and Watergirl jokes," one X user wrote. Another user beckoned "Elemental"'s creators to rename the film to Fireboy and Watergirl: The Movie. The concept of anthropomorphic elemental beings isn't entirely new, nevertheless, director Peter Sohn and his team found a way to breathe new life into this concept.
From the technical animation standpoint, "Elemental" is wildly ingenious. The film took on a style that blended a 2D cartoon look with realistic visual effects. Achieving this required some level of trailblazing, which Gwen Enderoglu, the directing animator explained.
"There wasn't a reference for what we were trying to chase."
Production designer Don Shank described. how every little detail had to be invented. "Not just, 'Oh, they need clothes,' but, 'Oh my God, what kind of clothes would Fire People wear?'" Shank said. "​​And so everything was just sort of like those little dolls where you open one up and there's a smaller one inside."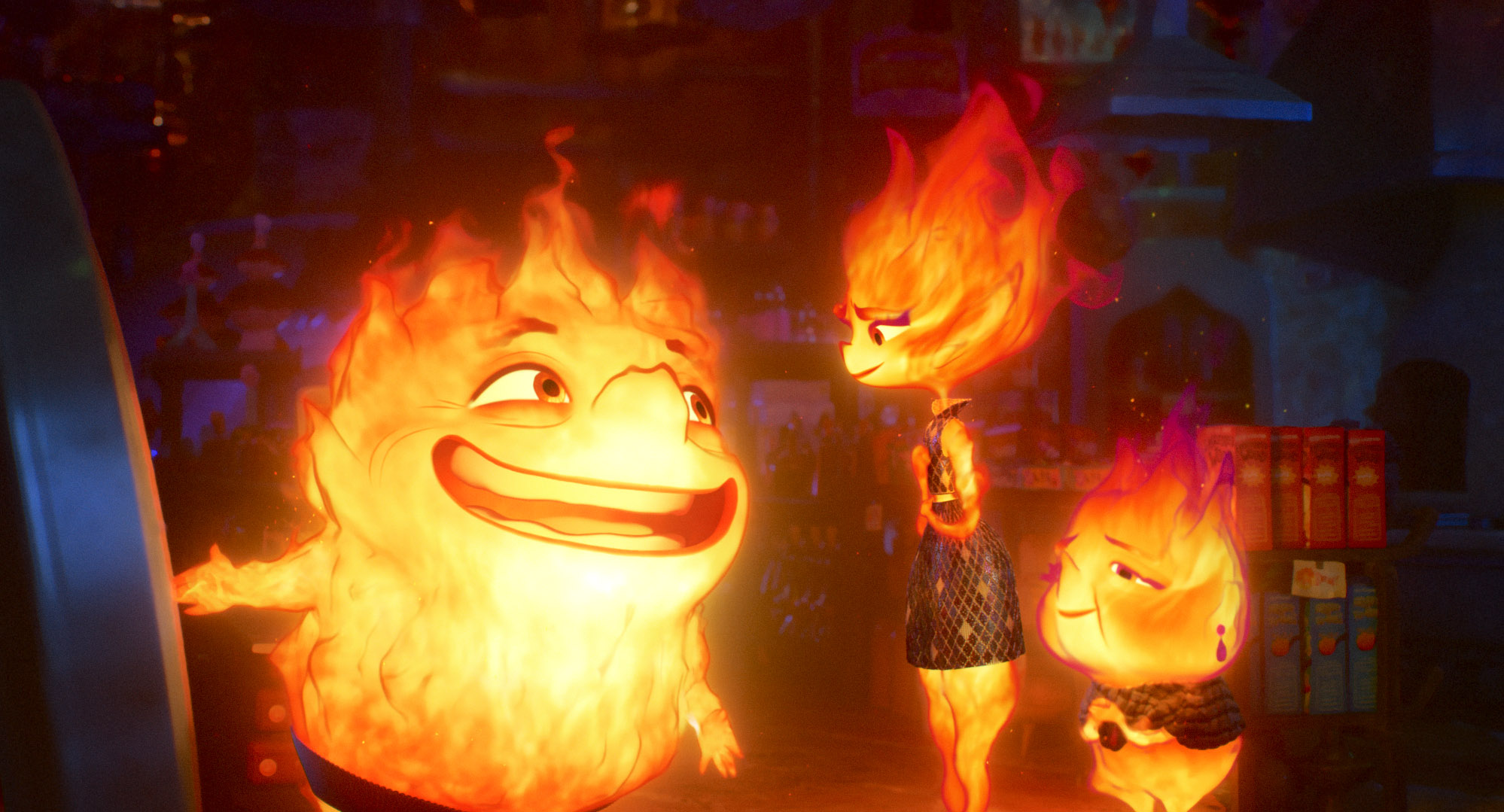 The task of worldbuilding was daunting. Producer Denise Ream described the process as a chicken and egg type situation. "There was a lot of back and forth between our art and technical teams," she said. The teams pooled their collective skills and ideas, focusing on what was possible and challenging each other creatively. But beyond all the intricately detailed design and storytelling, the true selling point of "Elemental" is its undeniable heart and honest commentary on family, love and immigration.
Sohn credits his familial and romantic relationships as core inspirations for the making of "Elemental." Like Ember, Sohn is the child of first-generation store owners. His family's grocery store was a highly communal space that serviced a community just like his parents. In fact, much of the story is derived from the experiences that Sohn and many of the production team shared. At Pixar's press conference, photos of various Pixar employees appeared on screen, all of whom were first or second-generation immigrants. All of their stories, in some way, were incorporated into the film. "As Pete and I were developing the story, we spoke to many of our coworkers about their experiences with immigration," Ream said.
"We were really thrilled to see that kind of authenticity show up on the screen as we were making the movie."
Sohn's experience in an interracial relationship largely informed Ember and Wade's dynamic, as well as familial pressures he felt to marry a Korean woman. "My grandmother's dying words were like 'marry a Korean girl'" Sohn said. "That really started all these sort of culture clashes growing up." Those expectations instilled by family can make entering an interracial relationship all the more intimidating — in the same way that Ember's father, Bernie (Ronnie del Carmen), tells her, "water and fire don't mix." Besides these external pressures, those in an interracial relationship may also experience difficulties if they belong to different cultures and those values happen to conflict. In the film, Wade's Western individualistic mentality and Ember's Eastern collectivistic one appear to clash the most on the topic of following one's dreams — a concept that Wade embraces, but Ember does not feel entitled to. But, if there's one lesson about love we can take away from "Elemental," it's that no difference is too insurmountable to make work. Wade and Ember go from obstacle after obstacle, yet their love persists through it all.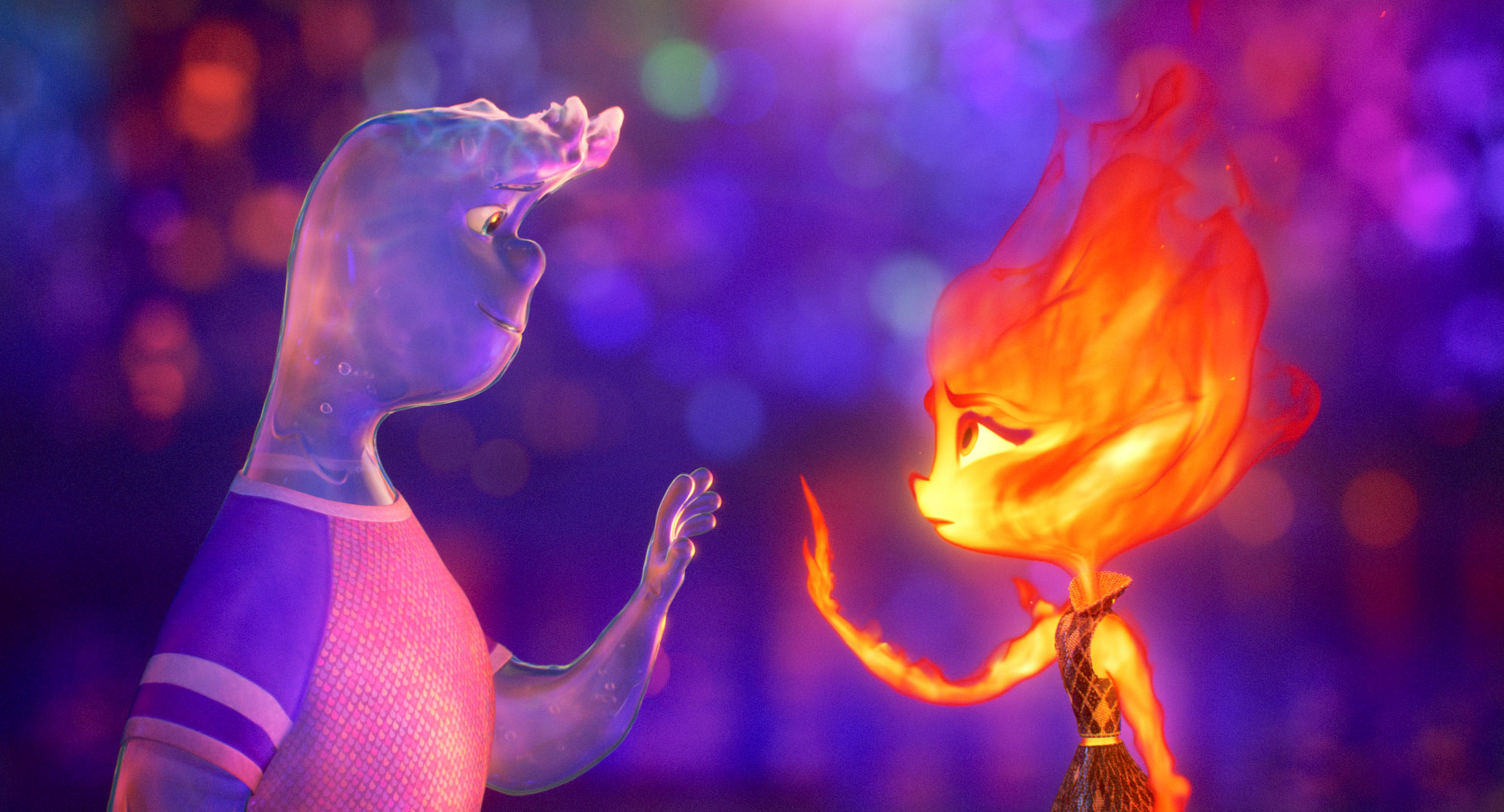 According to the U.S. Small Business Administration's Office of Advocacy, there are over 2.9 million AAPI owned stores in the U.S. as of this year. For the children behind these businesses, perhaps Ember is a character they can identify with and take comfort in. On a larger scale, immigrants make up 36.8%  of employer businesses in accommodation and food services. Due to the linguistic and cultural barriers that these owners may face, their children are often the ones who step up and help them shoulder their responsibilities. It's no easy feat, and in the film, we are able to empathize with Ember, who's torn between the binary choice of following her dream or executing her believed to be duty. In fact, it's a delicate balance that Sohn himself navigated when creating "Elemental," which he explained at the press conference, where he spoke about his immigrant upbringing. "When I got up there and I looked at the crowd … my mom was crying, and my dad was acting like he wasn't crying. I lost it, I just started getting very emotional."
"I remember saying that my brother and I would not be here if it wasn't for the sacrifices my mom and dad made. Both my parents passed during [the making of] this movie, and I wanted to thank them."
But, just because Sohn used his personal background to help create the film's emotional heart, doesn't mean the audience can't relate. In an interview with Yahoo Entertainment, Lewis, who herself is Chinese told viewers, "Even though Pete is Asian, I think any kind of community that has had to come to the 'big city' or a new place, kind of end up creating their own community."
Her co-star Athie shared similar thoughts, as he believed that the film was accessible to a wider audience. "Even though there are certain specific cultural references, we can all understand what it is to feel indebted to the people who raised us."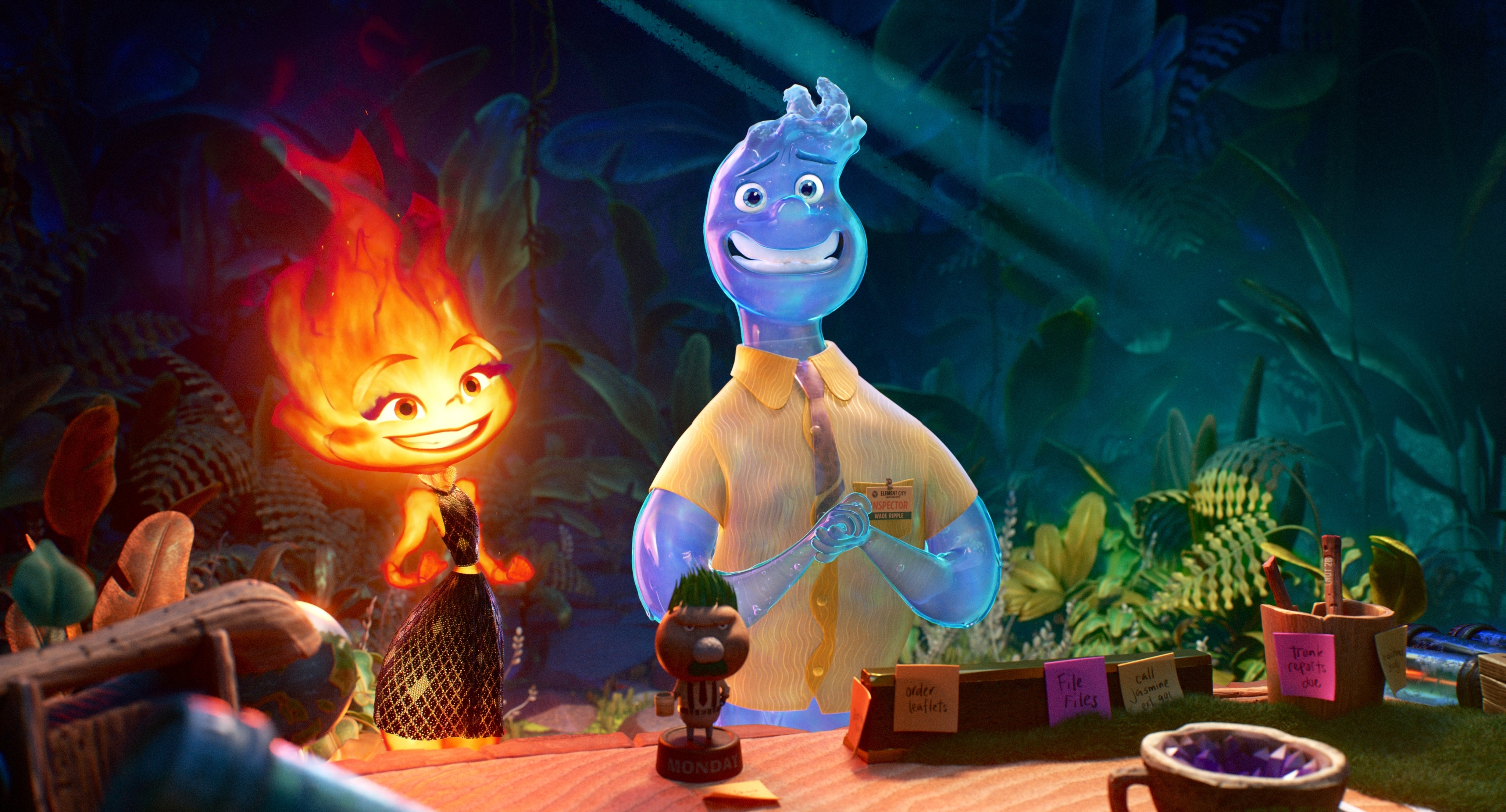 "Elemental" was advertised as a love story, and it is indeed one, but we can't ignore that it also includes familial love. We'd be mistaken not to acknowledge that the film is also a rich depiction of the immigrant family experience — this being the reason why we, and many viewers, were able to connect with it so deeply. "There are moments where you're like, 'Fudge, I don't think it should be this personal,' cause the danger is that you don't want to change anything," Sohn said. There is certainly a risk associated with deriving the story from such personal experiences, like a poor audience reaction. But Sohn and the "Elemental" team wore their heart on their sleeves for this film and it worked. Vulnerability is powerful because it fosters relatability. Regardless of your identity, Sohn hopes the film's message reaches you. "I wanted to tell this story for everyone who's ever made a sacrifice or taken a risk."
---
This article will appear in Character Media's Annual 2023 Issue. Read our 2022 issue here.