Dancers clad in edamame costumes, hyping up the crowd alongside a marching band. An a capella, crowded sing-along to "Midsummer Madness" after over a year of COVID-19 quarantine measures. A singer materializing from a puff of smoke, dressed all in white. A Japanese cover of the Beastie Boys' "Intergalactic." And over 30,000 fans cheering and chanting multilingual lyrics back to the artists on stage.
That is what 88rising's third annual Head in the Clouds music festival—one of the only Asian-centered music festivals in the U.S.—looked like this past November.
88rising once started small, as an idea formed atop the roof of a Bronx parking garage. Then it became a small group of musicians and their management company. Now, six years later, it's a music label that fosters a movement for Asian creativity and represents music stars like Rich Brian, NIKI and Joji, to name a few.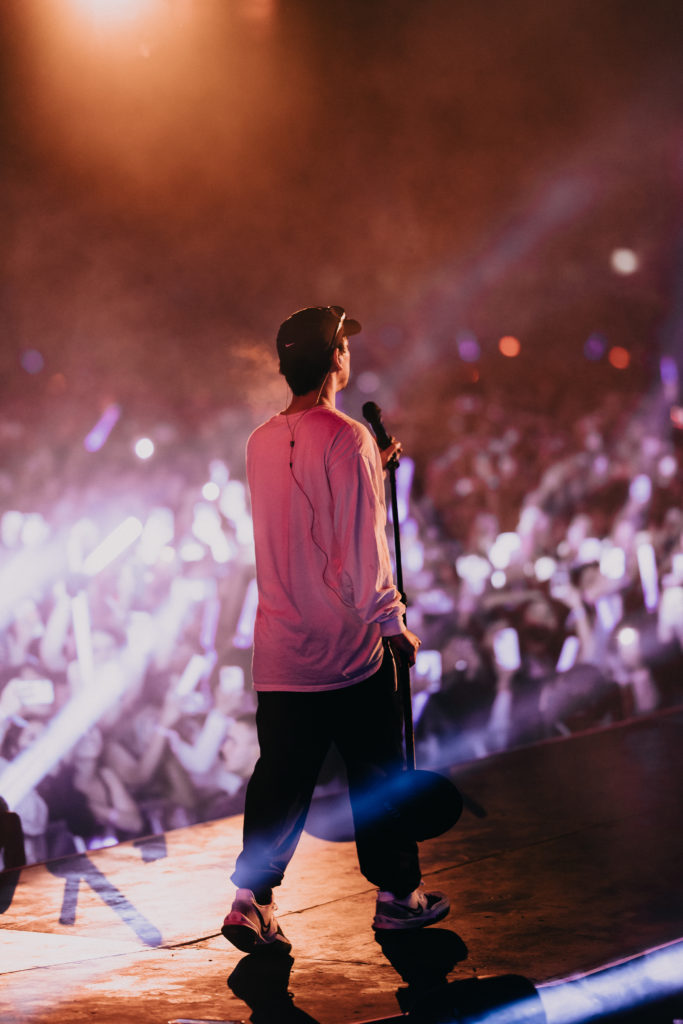 Sean Miyashiro, the CEO and co-founder of 88rising, previously launched VICE's now-defunct electronic music channel, Thump. Taking inspiration from his time at VICE, Miyashiro wanted to start a similar platform on the internet that was dedicated to Asian creativity, hip-hop and art. 88 represents the idea of "double happiness" based on Chinese tradition. "We're really focused on creating superstars and creating heroes and creating something that people can really believe in and be excited about," Miyashiro said in a November 2018 interview with Business Insider. "A global media company that focuses on celebrating Asian talent and Asian stories and Asian culture."
Ollie Zhang, the company's chief of staff who has been with 88rising since its formation, says that five years ago, the Internet was "almost a total white space," and Miyashiro saw the need to make room for Asian-focused content. "[The internet] really was not a hub or platform that celebrated Asian youth culture or creativity across music, fashion, food and all types of art," Zhang says. "Sean felt really inspired by the people he was surrounded by and he wanted to create that space [for Asians]."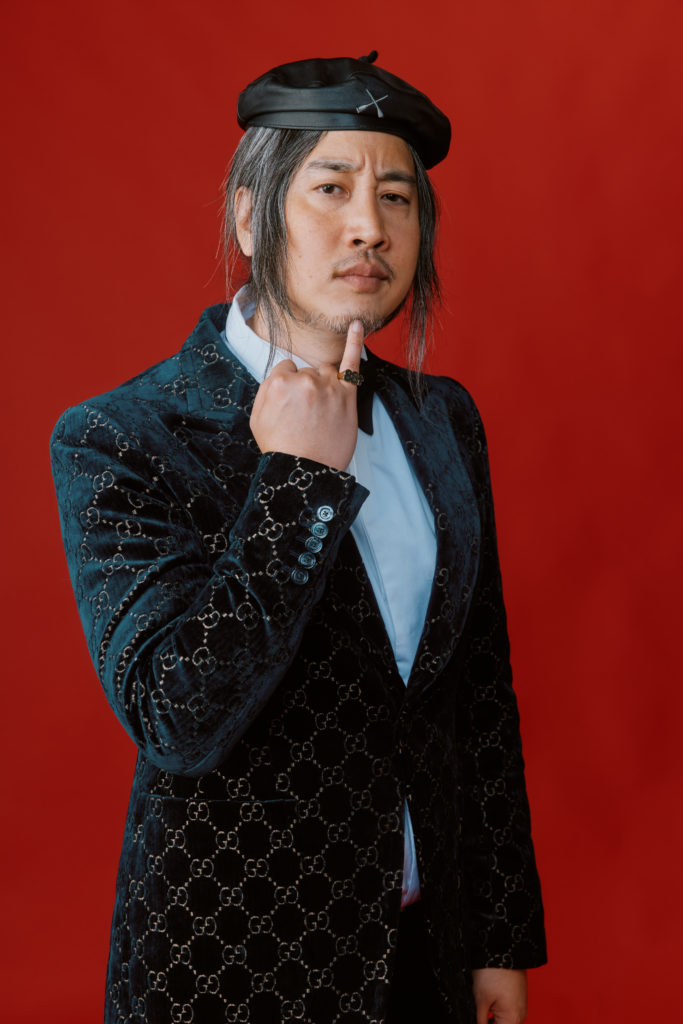 When 88rising first started in 2015, the label was more content-based, making videos highlighting different aspects of Asian culture—from a small-town Japanese farmer, Shimizu San, who has been making his own udon noodles for almost half a century, to the freestylings of the Los Angeles-based dance crew Kinjaz. But even throughout this time period, music was—and still remains—the company's focus. "Music is at the heart of what propelled 88rising forward," Zhang says. "The momentum and the audience kept growing to where [the company] started to feel like the beginning of a movement. Over the years, we've really become fully verticalized in the musical space."
Since its start, 88rising has produced two compilation albums, several solo albums, a few digital video series and even a documentary, "Asia Rising: The Next Generation of Hip Hop," exploring the world of Asian hip hop. The company's artists have played sold-out shows both internationally and in the U.S., drawn massive festival crowds and were featured in "Shang-Chi and the Legend of the Ten Rings"'s soundtrack album, which was produced by Miyashiro and 88rising. "Our label exists because no major label or distributor or American music company's [going to] know what to do with something like this," Miyashiro told Business Insider. "We're the only ones who are [going to] know, and it's not easy."
The 88rising team is constantly on the lookout for new API musicians to join the crew. Musician NIKI, who grew up in Jakarta, joined 88rising about four years ago during her senior year of high school. She says that 88rising artist Rich Brian, with whom she had been friends in Indonesia, played Miyashiro one of her song demos (which later became her hit single, "See U Never"). Soon afterward, NIKI joined the collective and says she feels "empowered and encouraged" being part of a label centered around the inclusion of Asians. "[Joining 88rising] just made me feel a lot less alone," NIKI says. "I had never seen a collective or a vessel like this with people that looked like me [when I was] growing up."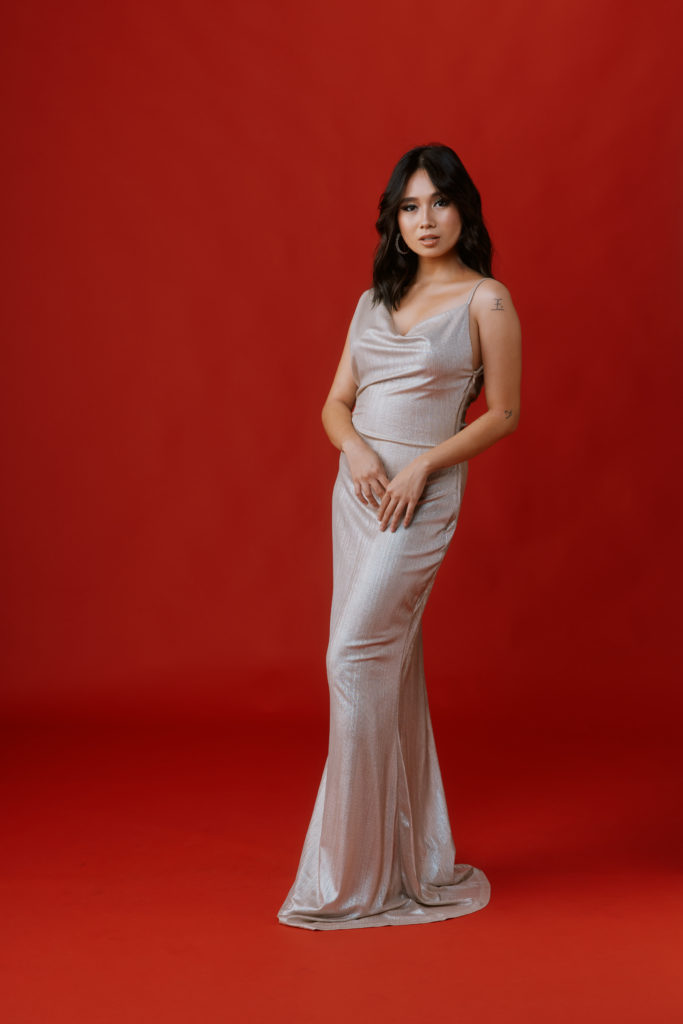 The musician takes pride in the fact that she, like other 88rising artists, serves as a role model to other Asian kids. "It's exciting that [88rising] happened during my lifetime and that a lot of kids that look like me around the world feel the same," NIKI says. "The most rewarding part of all of this is seeing other Asian kids globally also feel very empowered."
Through 88rising, NIKI says she was able to discover the world of producing in Los Angeles, and continues to find her place in music as she explores her fluid, genre-bending work. "I feel very creatively liberated being with 88 because I still have total control of my artistry and what I want to do," NIKI says. "I've just been figuring it out these past four years, and it's been awesome to have 88 allowing me to do that and figure out what still resonates with me and what doesn't anymore."
Singer Audrey Nuna started working with the collective after the company slid into her Instagram DMs. She says she's always been a fan of 88rising's visuals and mission of spotlighting Asian talent. "What [88rising] has built really fascinated me because I'd never seen an Asian-led company get so much attention and put Asian faces in the light," Nuna shares over email. "To be a part of the club is fun and humbling."
In addition to working with Asian American musicians, 88rising also works with a growing number of international API musicians. South Korean singer-songwriter Seori recently joined the collective after being recognized for her work on "It just is" with musician and Day6 member eaJ. "I loved 88rising's global influence and the unique color they have," Seori says via email. "I'm looking forward to making great music with 88rising. I'm expecting that I can broaden my view as an artist."
88rising's work has crafted a new narrative in the music industry, which remains overwhelmingly run by white executives. According to a 2021 study from USC's Annenberg Inclusion Initiative, 86% of the top execs at 70 leading music companies were white. At nine firms, including Live Nation, Sony Music, Universal Music Group, Warner Music Group, Spotify and iHeartRadio, every chief executive was white. Additionally, the live music and concert promotion companies surveyed had just 12.5% people of color in executive positions.
"I want to make sure people understand that with this progress—it has positives, but we also have to highlight the negatives," Miyashiro told NBC News in September of 2018. "So often we are talking about the success of 88rising, which is great. It opens up doors, gets people interested, but it also plays into the perpetual foreigner side, especially in the U.S., where they still can't separate between Asians and Asian Americans."
Zhang says there are "definitely a lot of challenges" in trying to establish 88rising in the entertainment industry, but with the guidance of Miyashiro and a willingness to grow and learn, the label has maintained a dedicated fanbase. "We're following our path here," Zhang says. "We have always fought for what is right—and we're not always right, necessarily—but we're in the process of growing and have been able to carve out space where there wasn't before. It's not a perfect process, but we're continuing to fight for that."
And while the COVID-19 pandemic seemed to slow down just about every industry, especially live music, 88rising thrived by furthering its online presence. The label had originally planned to take the Head in the Clouds festival global in 2020 with an event in Jakarta. Instead, 88rising pivoted and held the Asia Rising Forever festival, an online concert featuring Asian talent from around the world, watched by over three million viewers in May 2020.
"Asia Rising Forever was definitely one of my proudest moments working here at 88rising," Zhang says. "When you have artists and talent like we do, their personalities and who they are and what they represent all speaks for itself and transcends where you are in the world. The internet is the distribution of it all, but the artistry is at the core of why people are tuning in."
Diving deeper into the virtual realm, 88rising launched a 24-hour radio channel in December 2020 on Sirius XM, featuring music from different Asian artists. The collective also hosted another online music festival, Double Happiness, with performances from Anderson .Paak and Knxwledge's musical duo NxWorries, ATEEZ, Nuna, Dvwn, Ylona Garcia and others. 88rising artists Joji and NIKI also live-streamed extravagant online concerts, creating even more global viewing experiences for fans.
This past November, 88rising was able to continue their celebration of Asian artistry and heritage in person with the Head in the Clouds festival, featuring performances by NIKI, Joji, Saweetie, CL, Japanese Breakfast, Rich Brian and many more. The festival was also livestreamed, allowing fans to tune in from wherever they were in the world. "The mission of 88rising has always stayed the same in celebrating Asian artists, Asian talent, Asian creativity, but there are so many more tangible ways for us to support those artists and creatives now," Zhang says. "The [Head in the Clouds] festival is a great platform for us to showcase the artists that we really love and admire, inviting them from all over the world to be a part of this really unique and special event."
Head in the Clouds will continue to grow, as 88rising has plans to expand the festival to five different countries and collaborate with Coachella. Until next year, we can only dream of what 88rising's upcoming events will look like. "My hope is to just continue to see our artists grow and inspire others with their music and creativity," Zhang says. "It's all about keeping it going."
---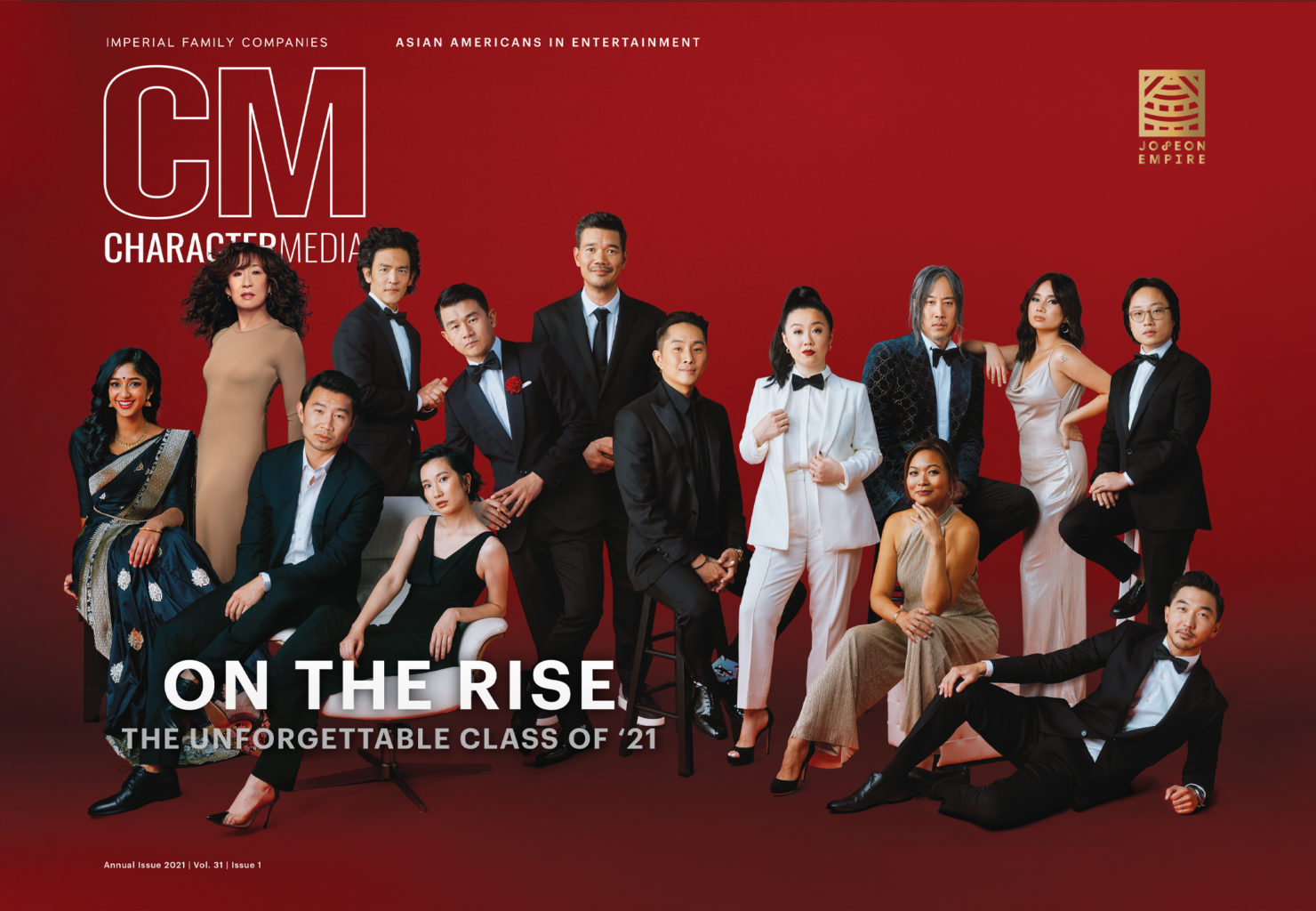 This article appeared in Character Media's Annual 2021 Issue. Read our full e-magazine here.