Comedy is one of the most difficult mediums to master—the writing needs to resonate with audiences, the timing needs to be perfect and the delivery of punchlines needs to hit hard—but once someone has that formula down to a tee, they're golden. Here are eight Asian and Pacific Islanders you may not know who have perfected their craft, walking the way paved by the Mindy Kalings, Margaret Chos and Jo Koys of the world.
No, not that Phil Wang. This Phil Wang is a British stand-up comedian who has made waves in the stand-up scene for his cross-cultural routines that primarily focus on his mixed-race heritage. Wang's observational style culminates in a series of enjoyable one-liners that has granted him headlining tours, a bestselling book and a Netflix special, "Philly Philly Wang Wang."
Self-proclaimed "sh*tty transgender woman" Robin Tran takes dark comedy to a whole new level. She openly discusses misogyny, racism and her gender transition in a way only she can joke about, leaving audiences wondering, "Is it okay to laugh right now?" Hyped by the likes of Margaret Cho and featured on "That's My Time with David Letterman," Tran has all the wit necessary to make her edgy material work.
Basically, imagine if AJ Rafael also did stand-up. JR De Guzman's musical stylings will have you both bobbing your head and keeling over in laughter. This music teacher-turned-comedian has performed across the world, featured sets on Netflix and Comedy Central and had his "Dual Citizen" album debut at #1 on the iTunes and Billboard charts.
If you ever find yourself down south, in the land of Peter Jackson's "The Lord of the Rings" and kiwi birds, try to catch a set from New Zealand staple Tofiga Fepulea'i. The Samoan comedian is a former member of the legendary Laughing Samoans comedy duo and often uses his platform to highlight charities and organizations that give back to the New Zealand and Pasifika communities.
The pioneer of the #DropChallenge on social media (a trend where one does a deep squat to the bass drop of Beyoncé's "Partition"), Atsuko Okatsuka is giving TikTokers a run for their money. She's been featured on "The Late Late Show with James Corden" and "Jimmy Kimmel Live," and at the inaugural Netflix Is a Joke festival, where she performed and hosted shows all across the Los Angeles metropolitan area.
If you're in a tough place mentally and looking for something #relatable, Aparna Nancherla's dry sarcasm and deadpan delivery may be just what the doctor ordered. This quirky comedian has appeared on "Conan," "The Late Show with Stephen Colbert" and Netflix's "The Standups," and has also played roles on "BoJack Horseman," "Mythic Quest" and "The Great North."
Harsh realities are sometimes tough pills to swallow, but Hari Kondabolu helps force them down with his biting and topical satire. He often tackles social issues like race and gender in his comedy, making him the perfect watch for someone who regularly tunes in to "The Daily Show." In addition to his Netflix special "Hari Kondabolu: Warn Your Relatives," he has also produced "The Problem with Apu," a documentary that critically dissects the lasting racial impacts of "The Simpsons" character Apu Nahasapeemapetilon.
At only 27 years old, Karen Chee's accomplishments in the comedy world are sure to make any up-and-comer even just a teeny bit jealous. A comedy writer by trade, Chee has been honored as one of Forbes 30 Under 30 in 2022, nominated for Emmy and Writers Guild of America awards for her work as a staff writer on "Late Night with Seth Meyers" and has published writings in "The New Yorker" and "The Washington Post." Chee's positive spin on the typical irony of millennial humor is her signature, as her writing is Reductress- and The Onion-level hysterical.
---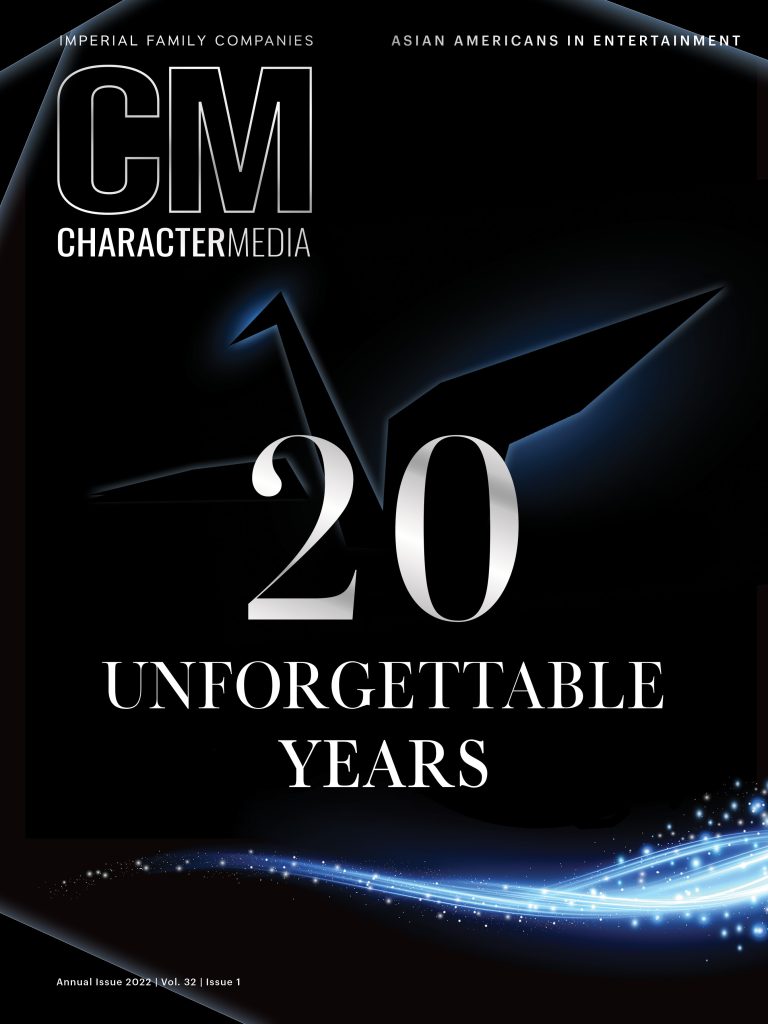 This article appeared in Character Media's Annual 2022 Issue.
Read our full e-magazine here.