Even if you think you don't know Eugene Cordero, you know Eugene Cordero. Chances are that if you have watched television at all in the last 10 years, you've seen his face and he's made you laugh. He's been featured in several primetime sitcoms and is part of the biggest franchises in cinema, including the Star Wars Universe and the Marvel Cinematic Universe. Now, after 20 years of delivering your favorite quips in movies and TV, Cordero is ready to take on even bigger and better roles.
Before Cordero became a television mainstay, he was a high school student in the suburbs of Detroit, Michigan, dreaming of becoming an actor. He was inspired by watching sketch TV shows such as "Saturday Night Live," "MadTV" and, specifically, John Leguizamo's "House of Buggin'." "It's all brown people doing funny stuff," Cordero says. "It was specific to the Latino community, but it spoke to me."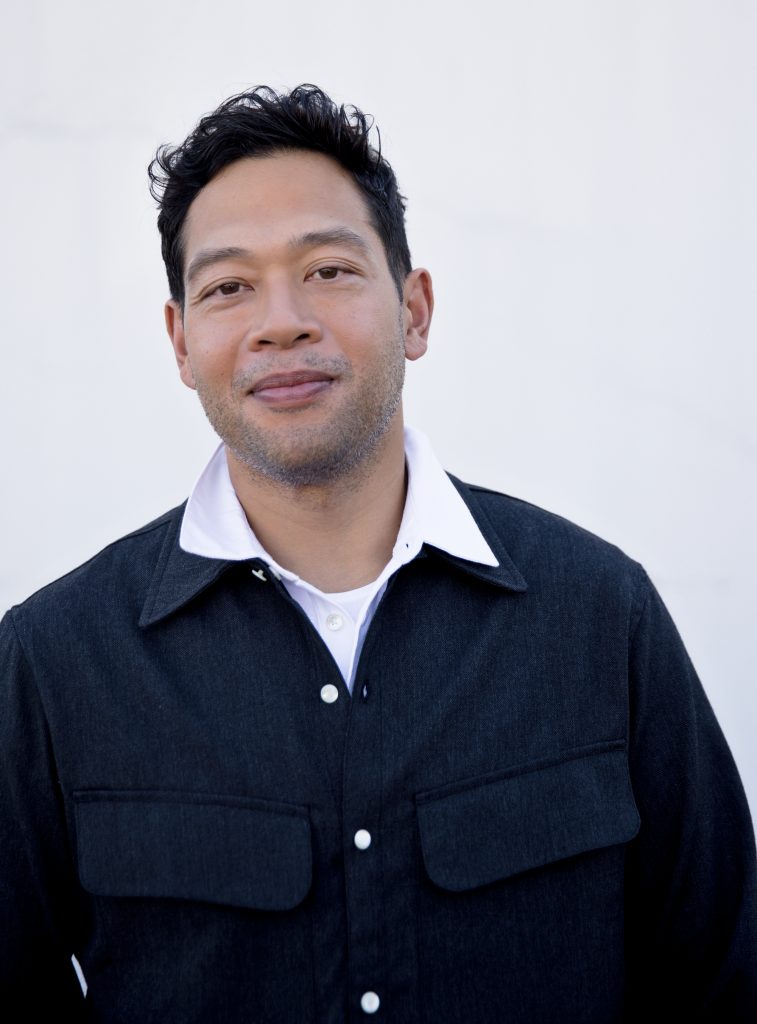 Explaining that to his parents, however, was a different story. Cordero is a first-generation Filipino American with pragmatic parents, who didn't find it easy to accept their son's decision to make a career in the arts. "[Acting] didn't show any academic prowess, which was important to them," Cordero says. He often told his parents he was going to New York City with his theater class to watch Broadway plays so he could use the spare time to secretly audition for performing arts colleges.
"But my parents found out," Cordero says. "My father, who I get my name from, told me, 'I got a call telling me congratulations, I got into acting school. What is this about?' So, we had to have a real convo about it." After that talk, his parents reluctantly supported his move to New York to be an actor.
Soon after, Cordero was busy attending acting school and performing improv comedy at New York City's then-newly established Upright Citizens Brigade theater company. He was drawn to the improv community and the freedom he felt while performing. Unfortunately, Cordero recalls that at the time, UCB distinctly lacked racial and socioeconomic diversity among its performers.
Improv's very rules make it a somewhat exclusionary environment. When students in his class were told to "find the unusual" in a scene (a common improv prompt), Cordero found that many minority participants, including himself, often felt alienated. "Not having shared experiences, pronouncing things differently—that gets pointed out as 'the unusual,' and when your teacher is also part of that majority, they lean into it," he says. "The student becomes the butt of the joke."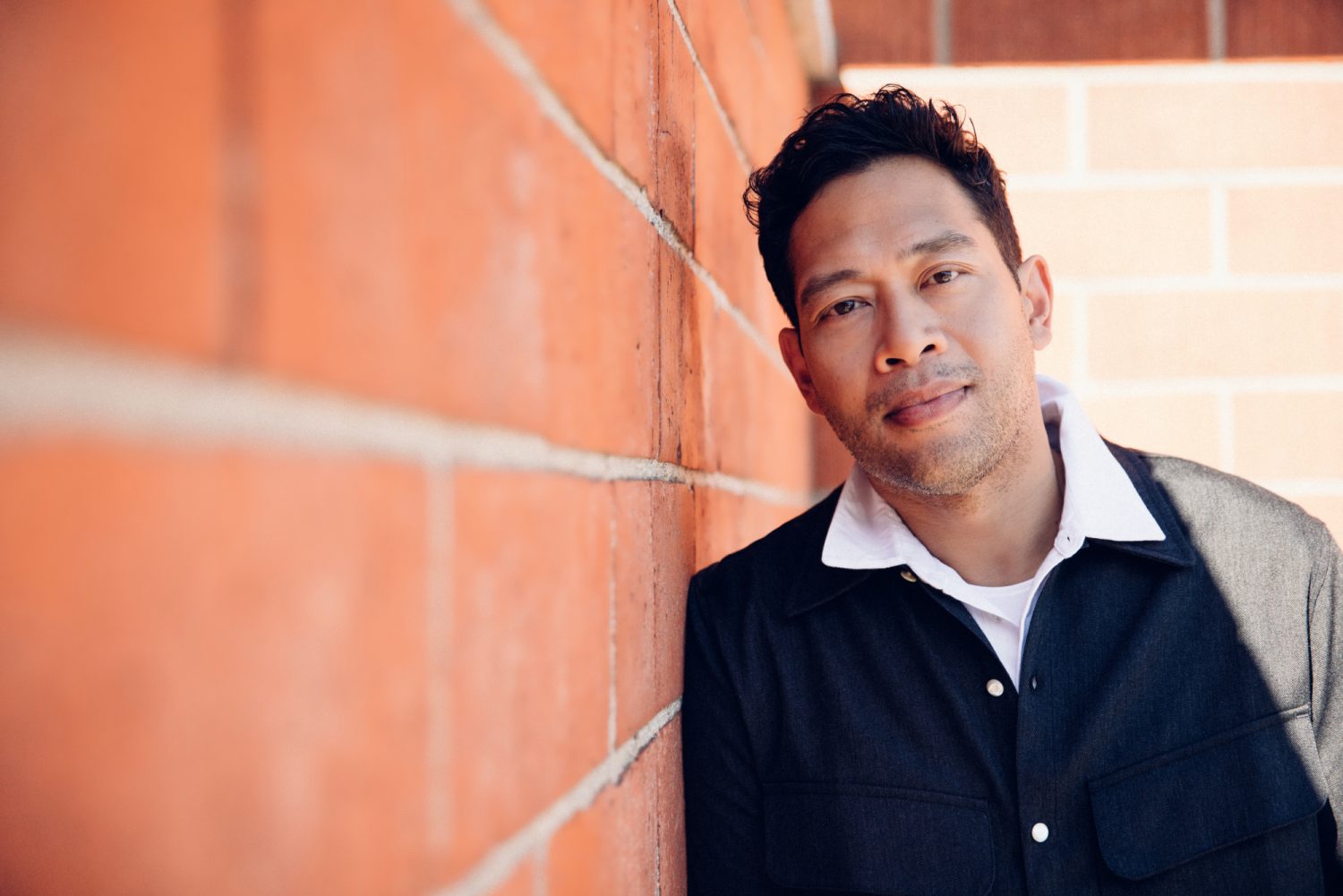 Cordero eventually became a teacher at UCB and tried to foster diversity in his classroom, but the same issues persisted. "There's a lot of privilege," he says. "People who don't have to work can be at shows every night. So, the people who can afford it can move up faster."
Despite these hurdles, Cordero found a guideline he could instill in his students: what makes something universally funny. "Emotional attachment is universal," he says. "Everyone can see through emotional connection, what is funny or what is not. It's the same way you can understand silent films or films in another language." Professor Cordero's philosophy on comedy? Be connected and don't try to play "funny," play a real person in the moment. It's a tenet he still follows today.
Thanks to Cordero's tenacity and determination, he was able to break out from improv stages to mainstream film and TV. He's booked recurring roles on some of the hottest network and streaming shows around, and has even expanded into the action and drama genres with appearances in "Kong: Skull Island" and the Clint Eastwood-directed movie "The Mule." But Cordero isn't straying too far from his comedic roots. He recently starred in Jo Koy's "Easter Sunday," as arguably one of the film's best characters.
Currently, Cordero has over 120 IMDb acting credits, including four of NBC's most popular sitcoms: "The Office," "Parks and Recreation," "Brooklyn Nine-Nine" and "The Good Place." On the latter, Cordero played Pillboi, best friend to Manny Jacinto's Jason Mendoza. This role was particularly special to Cordero—while both actors are Fil-Am, neither of their roles specifically revolved around their heritage. "It was the best, and didn't really happen prior to that moment," Cordero says. "We didn't have to pepper in any racial stuff. It felt very freeing and [made me] hopeful that it can happen more often."
But Cordero also credits Jacinto, Koy and other AAPI actors for his success. "We try our best in the community to raise each other up," he says. "Especially for Filipinos, it was tough. Luckily, as I was coming up, the world was changing for the better." Cordero looks forward to a world where more roles become available to more diverse actors, and casting looks beyond race. His role as Casey on Disney+'s "Loki" is a prime example of just that. "The fact that it didn't matter what I was ethnically, that's what I get excited about," he says. "If you're playing best friends, you're just best friends; if you're enemies, you're just enemies. It has nothing to do with race."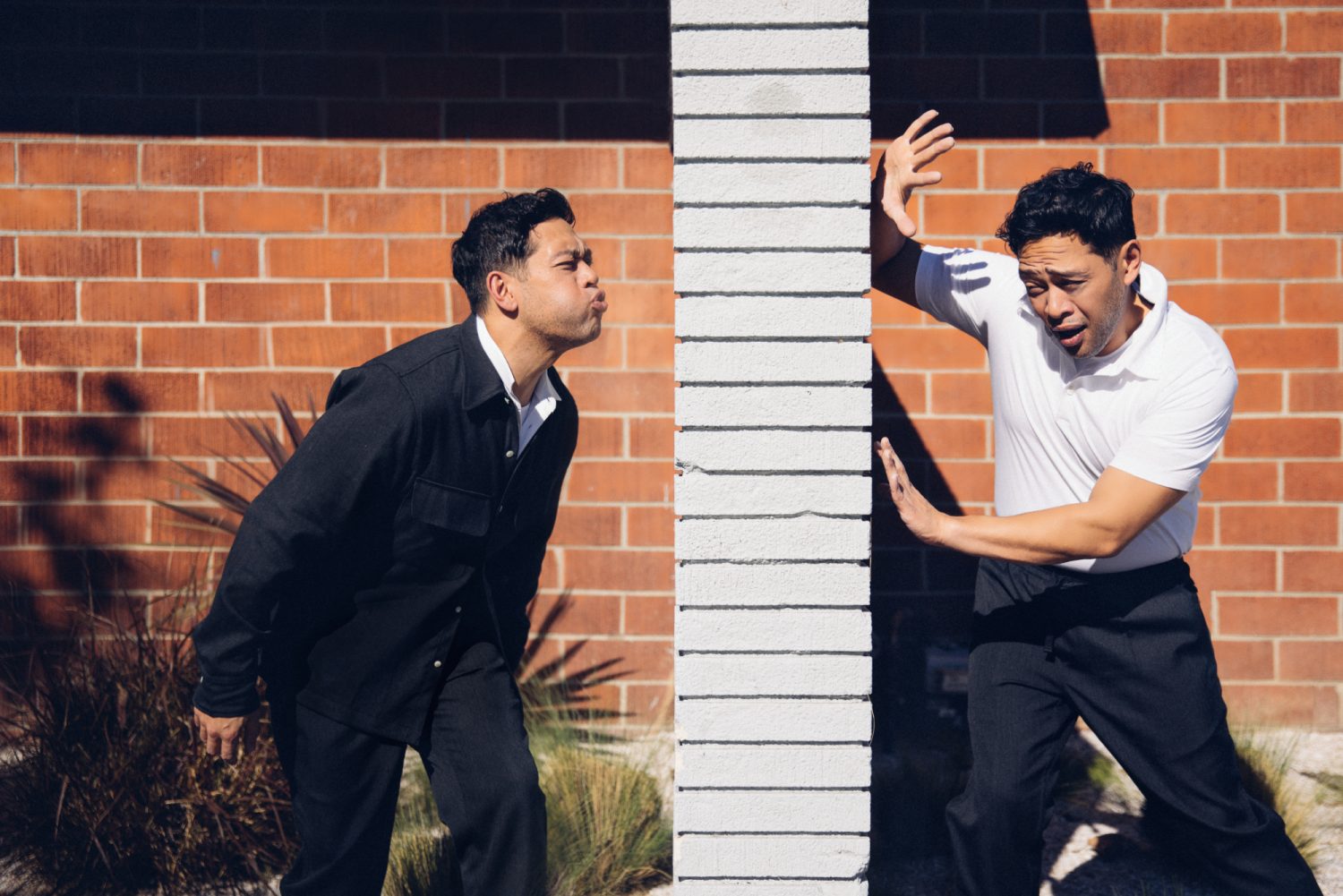 Cordero's working hard outside of film and TV, including acting as a spokesperson for Simply juice brands. ("Much love to Simply beverages," he chirps during our interview. "I never dreamed I'd be their spokesperson. My Filipino body cannot handle that much acid in the morning.") Also a proud family man, Cordero is raising two children with his TV-writer wife, Tricia. He says he's thankful that his kids have no lack of Asian American representation in the media they watch. "Being half Fil-Am and half Irish American, they're going to have their own struggles, but hopefully, having Josh Dela Cruz on "Blues Clues" and movies like "Easter Sunday" makes it easier," he says. "I'm glad that when they do watch TV, they get to see a lot of diversity."
Over the course of Cordero's ever-growing oeuvre, he's been working to expand the types of roles he plays. He doesn't want to limit himself to comedy. Rather, he'd like to get the chance to play a variety of characters in many more projects. The world is ready for Cordero to become a household name and star in whichever genre his heart desires. So, if you didn't know him by now, you will soon.
---
This article appeared in Character Media's Annual 2022 Issue. Read our full issue here.