As Hop Wei hatchet man Ah Sahm in "Warrior," Andrew Koji might not be afraid of anything. But even Chinatown gangsters get scared by some things—like a spotty wifi connection, for example.
"I'm a bit paranoid we'll get cut off!" Koji says. He's on Zoom from his hotel in Morocco, where he's shooting the Robert Schwentke film "On the Creation of Earthquakes." "The connection's pretty bad today; I was trying to call a friend and I just can't."
Koji's career has taken him pretty far from home. Born and raised in Surrey, England, he got his start in professional theater like any Brit actor worth his salt before transitioning to the screen with appearances in short films and the 2007 Muay Thai flick "FB: Fighting Beat." In the 14 years since, he's landed roles in "American Gods," "Peaky Blinders" and most recently, "Snake Eyes: G.I. Joe Origins," but Koji is best known for "Warrior," the sprawling period drama series based on an original treatment from the Bruce Lee. Koji stars alongside Jason Tobin, Olivia Cheng and Dianne Doan, who plays Ah Sahm's estranged sister Mai Ling.
Koji has the real-life mixed martial arts skills to back up his résumé, but he has a complex relationship with the sport. "Martial arts was something that I did because I did love it, and I still do have a love for it. But around the time I knew I wanted to act, I was like, 'I don't want to be boxed in as the martial arts guy,' so I stopped it intentionally," he says. "I was very skeptical [about] jumping into 'Warrior,' because I thought, 'Have I sold out? Am I perpetuating this stereotype?'" But Koji's wariness gave way to excitement for the series once he got ahold of scripts revised by showrunner and creator Jonathan Tropper and executive producer Shannon Lee, the daughter of Bruce Lee. Along with the rest of the show's cast and creative team, they helped update Lee's original concept for modern viewers.
These days, Koji isn't taking anything for granted. The past year saw "Warrior"'s production switch from Cinemax to to HBO Max amidst fears of the show's cancellation. With season three filming predicted to kick off in 2022, Koji says he hopes Ah Sahm will be given an opportunity to explore life outside the Hop Wei, but the actor is also keenly aware of time constraints faced by the series. "There's been conversations about how many seasons [we'll have], and I'm very conscious of me getting older—it's not an easy show to shoot. As long as we get to finish on our own terms, I'm happy, regardless of how that manifests," he says. "'Warrior' taught me many lessons. I wouldn't be here today if I'd gone a different route."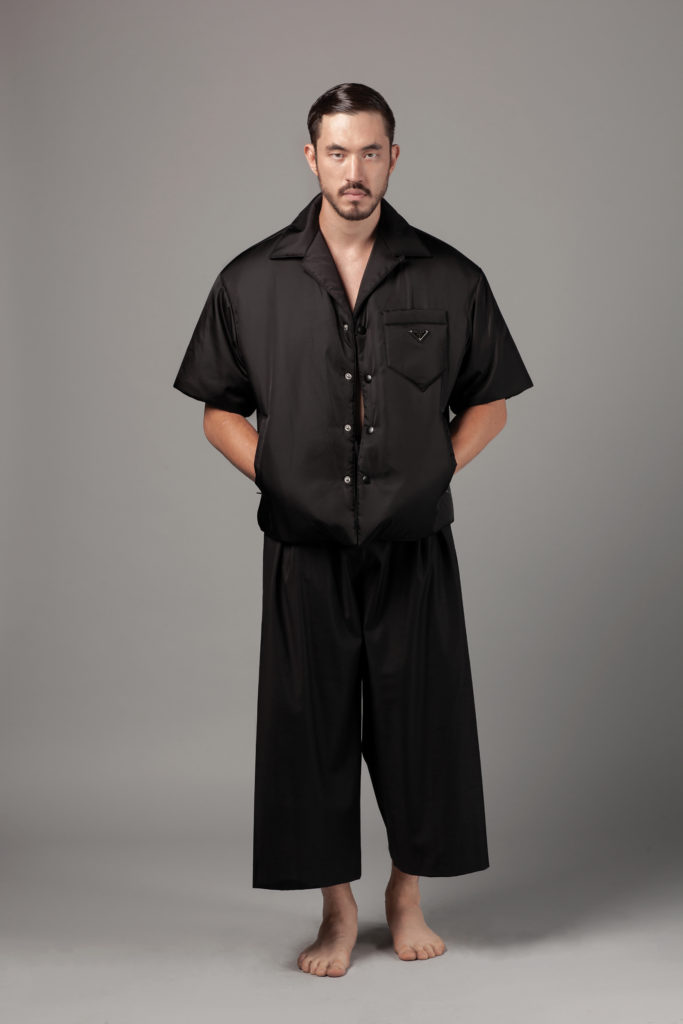 Despite Koji's love for "Warrior," he's also picking a real-life fight against Hollywood attempts to pigeonhole him as a solely martial arts actor. He teases that he didn't have to break out any moves for his most recent films, "On the Creation of Earthquakes" and the Brad Pitt-starring "Bullet Train" (apologies to any Koji fans who were hoping for shirtless combat scenes). And while it might be surprising to hear from an actor with a "G.I. Joe" starring credit to his name, Koji says he much prefers to work on heartfelt indie movies instead of the studio blockbusters that dominate theaters. "As an actor, you're given much more freedom and it's so much more collaborative," Koji says. "Also, the kinds of people that are attracted to independent and artistic films are very different, and the feeling's very different as well. You feel like you're making something more."
He's also set his sights on directing and producing the same sorts of indie projects that he enjoys acting in. "I'd love to do anything artistic and independent. The main thing is to help good stories get told, whether that be producing, directing or acting," Koji says. Even across thousands of miles and iffy internet connection, it's easy to see his enthusiasm. "The history of the world, different cultures, different people's actual stories—there are so many stories out there that are just beyond fascinating!"
---
This article appeared in Character Media's Annual 2021 Issue. Read our full e-magazine here.