This past Sunday, Aziz Ansari lit up the Orpheum Theatre in downtown Los Angeles with a high-energy stand-up show.
The comedian, actor and filmmaker was joined by openers Jim Jefferies, Jimmy Carr and Ronny Chieng for an electrifying (and sometimes polarizing) evening on Sunday, May 1. Aziz Ansari and Friends was part of the inaugural Netflix Is a Joke Festival, which kicked off on April 28 and ran until May 8. The festival included events like drag brunches, table reads of fan-favorite comedy shows and, of course, dozens of stand-up shows featuring Netflix talent.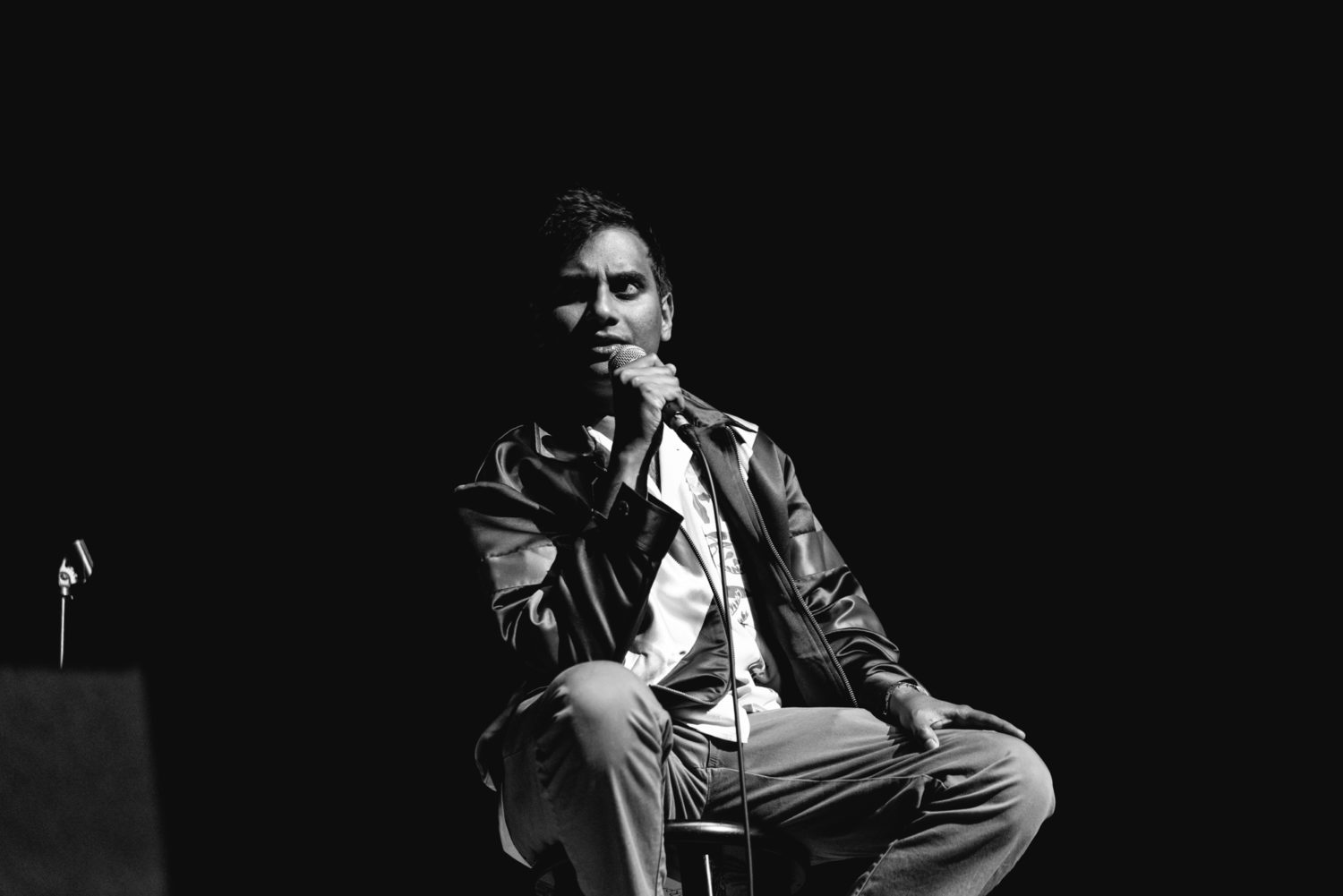 Host Wil Sylvince kicked off Ansari's show with a few cracks about his Haitian family members, and reminded us why certain budget airlines should be avoided at all costs. Chieng, on the other hand, joked about a recent trip to Singapore and his experiences traveling with American friends. When Ansari took the stage, he wasted little time in addressing recent controversies like DaBaby's 2021 homophobia accusations. He also joked with several audience members about the best ways to avoid both COVID-19 and shopping at Amazon.
While there's no announcement yet of a new special from Ansari, the comedian has plenty to look forward to, given his upcoming wedding and move to London. For more, you'll have to catch Ansari in-person at his next show.