There's no denying the tremendous impact that the year 2020 had on shaping today's America, nor the immensity of the struggles that countless American families faced during a global pandemic. For many minority groups, however, financial struggles were paired with racism and social ostracization, throwing an ugly wrench into the American Dream for many Asian immigrants.
Director David Siev chronicles this reality in his feature film debut "Bad Axe," which premiered at the 2022 South by Southwest Film Festival, winning both an Audience Award and Special Jury Recognition for Exceptional Intimacy in Storytelling. "Bad Axe" went on to screen at the Los Angeles Asian Pacific Film Festival earlier this year and today, Nov. 18, the documentary is now opening across theaters in cities nationwide, including Los Angeles and New York. The film is also available to stream on demand.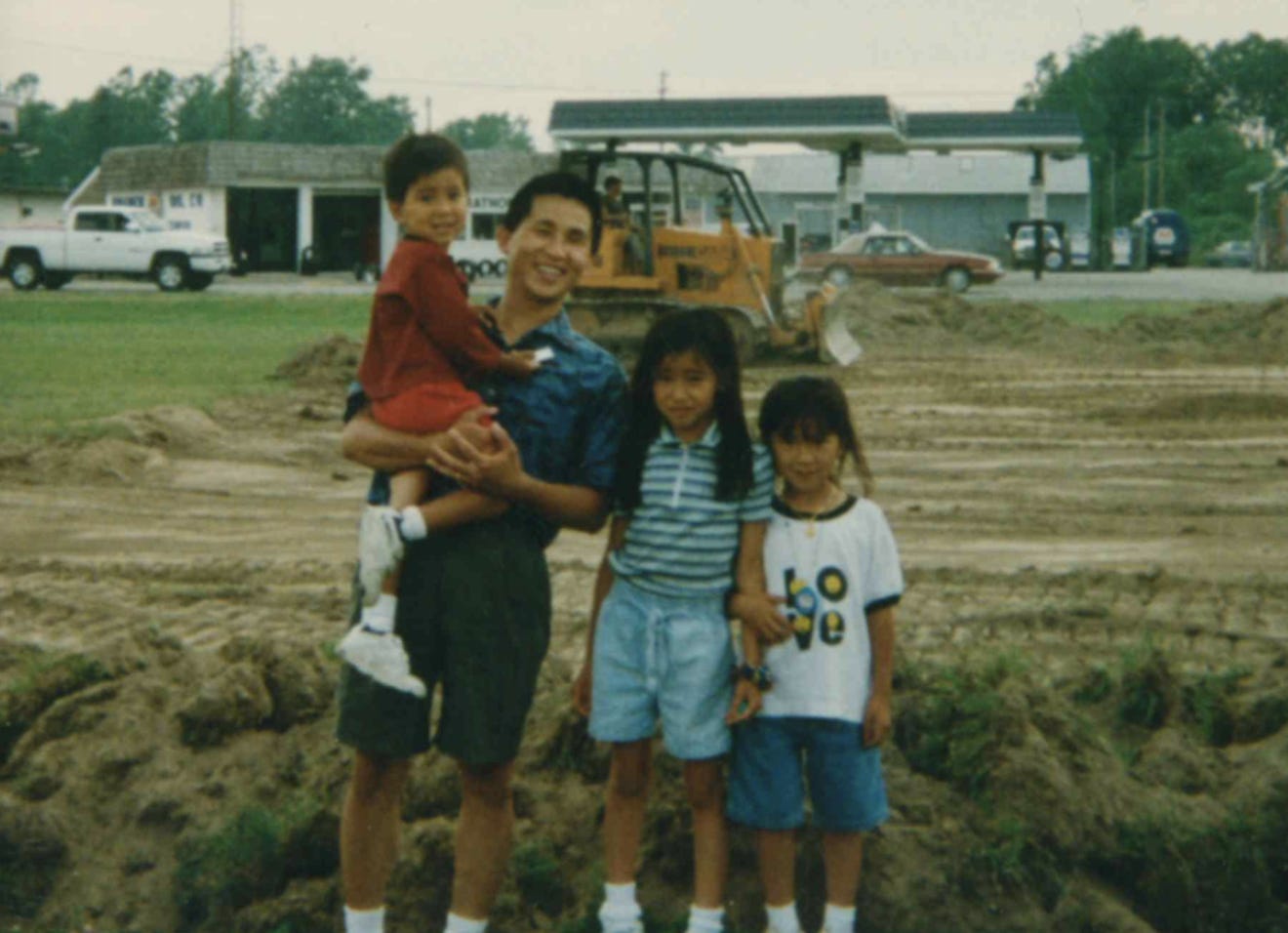 In the film, Siev documents the story of his own family upon returning to his rural hometown of Bad Axe, Michigan at the start of the COVID-19 pandemic. From there, Siev traces his family's personal lives and struggles as owners of a local restaurant in a predominantly white community. As racial animosity in their town grows in the face of the pandemic, the family's generational trauma from Cambodia's Khmer Rouge genocide resurfaces, causing strain in the relationship between Siev's father, Chun, and sister, Jaclyn.
When Black Lives Matter protests explode to the forefront of America's social justice movement, the family decides to get involved and speak out in support of the movement, despite living in a conservative community. What emerges from here is a ruminating, real-time portrait of 2020 through the lens of one family's arduous journey to keep both themselves and their dreams alive.
"Bad Axe" is produced by Jude Harris, Diane Quon ("Minding the Gap") and Kat Vasquez and executive produced by Daniel Dae Kim ("Lost") and Jeff Tremaine ("Jackass"). Watch the trailer below: