Auli'i Cravalho's favorite color is blue. A pale blue, to be exact. "It reminds me of Hawaii skies and my mom hanging laundry out to dry in the wind," the actress explains. "That color reminds me of the smell of the laundry."
Seemingly an insignificant detail, but for Cravalho, random bits of information—like knowing a character's favorite color—are integral to her stepping into the mindset of any role she plays. Cravalho strives to find these little aspects and make her characters feel lived-in, focusing on the motivations of her characters to fill in the blanks of scripts. "When I'm speaking to my fellow actors, I am truly thinking through all of these things before saying my next line, making it as real as possible," Cravalho says.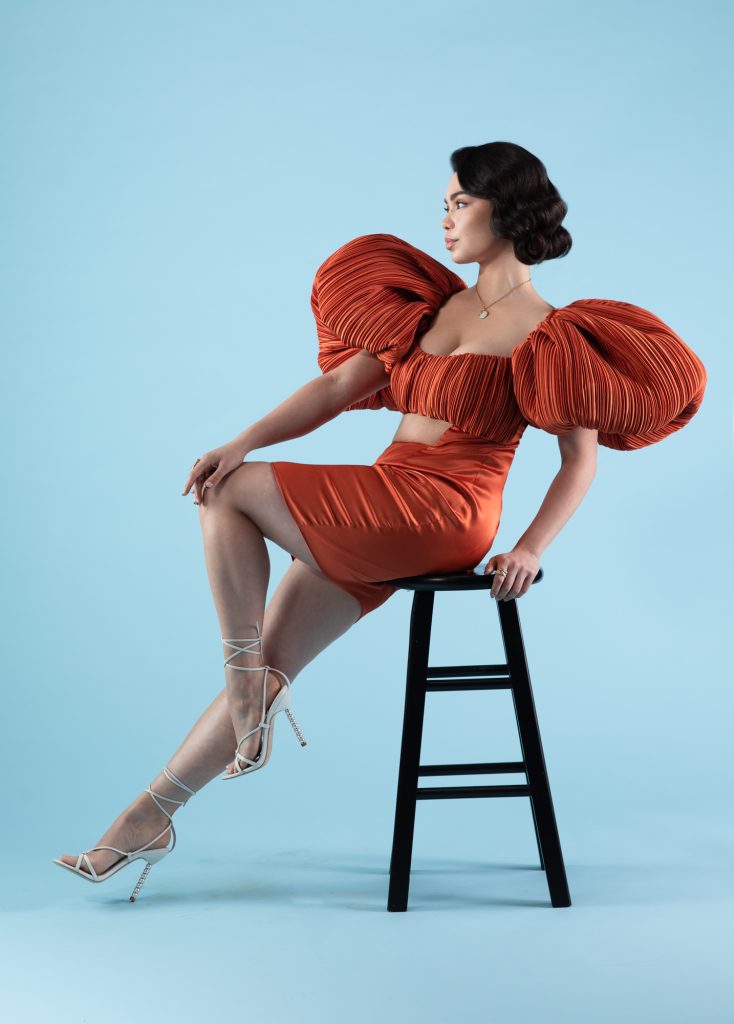 That's just one of the many lessons Cravalho has learned in the six years since she sailed into the public eye, making a splash as Disney's first Polynesian princess: the headstrong and fearless Moana, who braves the vast ocean in hopes of saving her tribe from ruin. A screen newcomer at the time she landed the role, Cravalho went on to appear in several live-action and voice-acting roles. She's reprised her role as Moana for a short film and "Ralph Breaks the Internet," starred in the Netflix drama "All Together Now" and, most recently, played A.J. Campos in Hulu's queer romantic comedy "Crush."
Even after her wildly successful debut as a Disney princess, Cravalho, a young teenager at the time, had no expectations of a Hollywood career. Instead, she just hoped her acting career would become more than a fleeting memory to look back on. "'Moana' was my first job, so I felt like, 'Oh, my gosh, I'm so lucky; I really hope I'm not a one-off,'" she says.
While Cravalho continued to act, the whole idea of acting as a job didn't solidify until she moved to New York City to film the first and only season of "Rise," a short-lived musical drama that aired on NBC in 2018. After the show's unexpected cancellation, Cravalho went through a period of time without callbacks. Many would have been discouraged by the series of rejections, but it only cemented her choice to continue working in the industry. "I realized being an actor is being told 'No' a lot," she says. "I can do this because I have the grit to keep being told 'No,' and to keep coming back."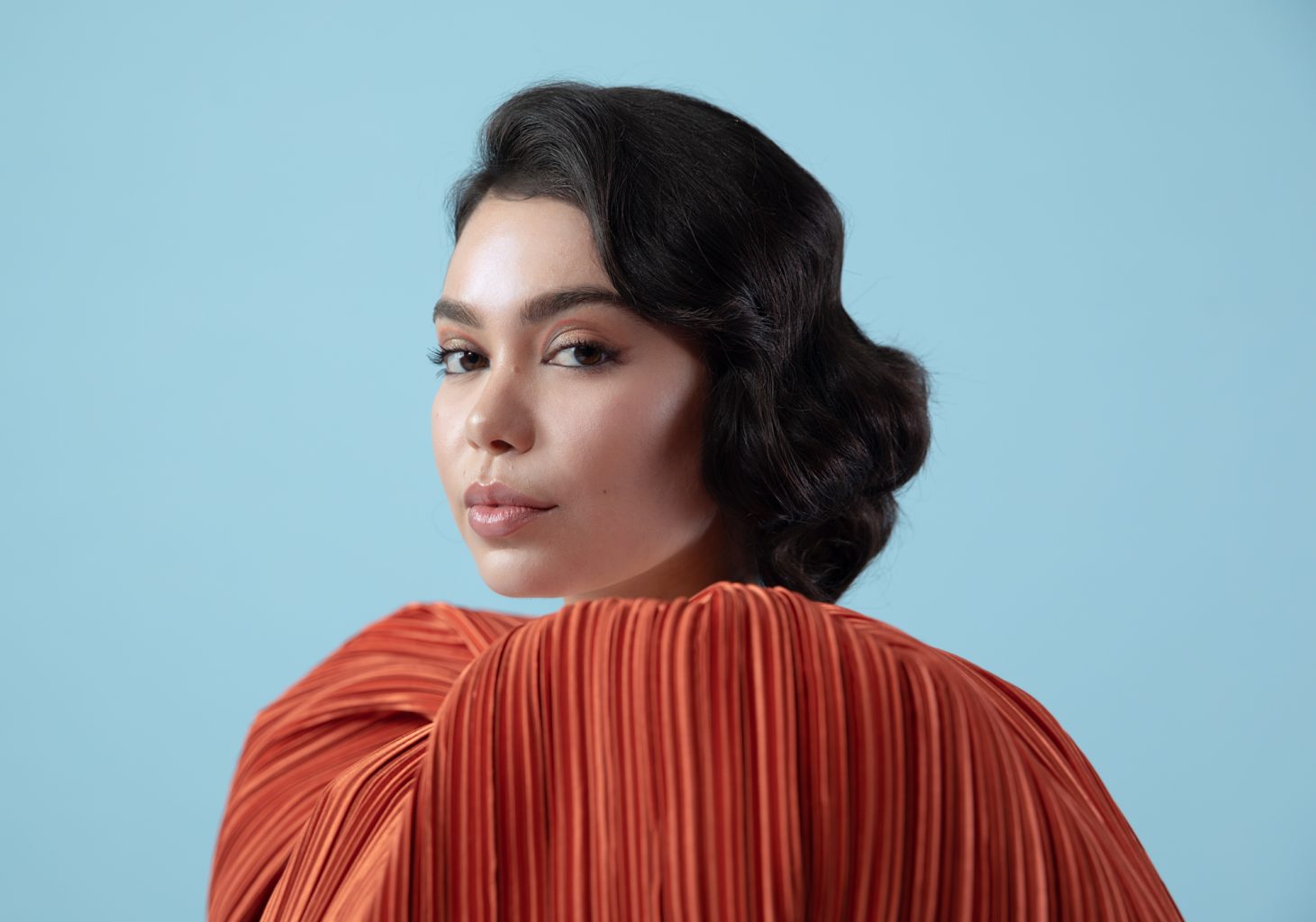 The dry spell did not last long, either. Cravalho has steadily continued to appear on the silver and small screens in the last four years, and her latest role as blasé skateboarder A.J. in "Crush" marks a new experience for the Native Hawaiian actress. The movie is her first romantic comedy, and Cravalho describes her character as "a runner, a track star [who] skateboards and has this dry sense of humor." In other words, the two don't have much in common besides both being openly bisexual, but Cravalho did take some skateboarding lessons for the role. "I fell down a lot and it bruised my pride, and that was something that was important for my character," she explains. "But I learn things from my characters, [like] to get back up again and keep trying. With every new character, there's a new sense of empathy."
Cravalho is most excited when venturing into uncharted territory, like continuing her work in live-action and, hopefully, live theater. Even as a self-described theater kid, she hasn't had much chance to dabble in the field besides a previous appearance as Mrs. Claus in a school play. Nonetheless, she holds a tremendous amount of respect for live performance and looks forward to dipping her toes in the medium. "There's a different kind of community that comes together when you're huffing and puffing on stage, and you add the energy of the audience," Cravalho says. "Live stage performance is a completely different beast. But I love a challenge." She also notes that she wants to take on a "kick ass" role that requires extensive training.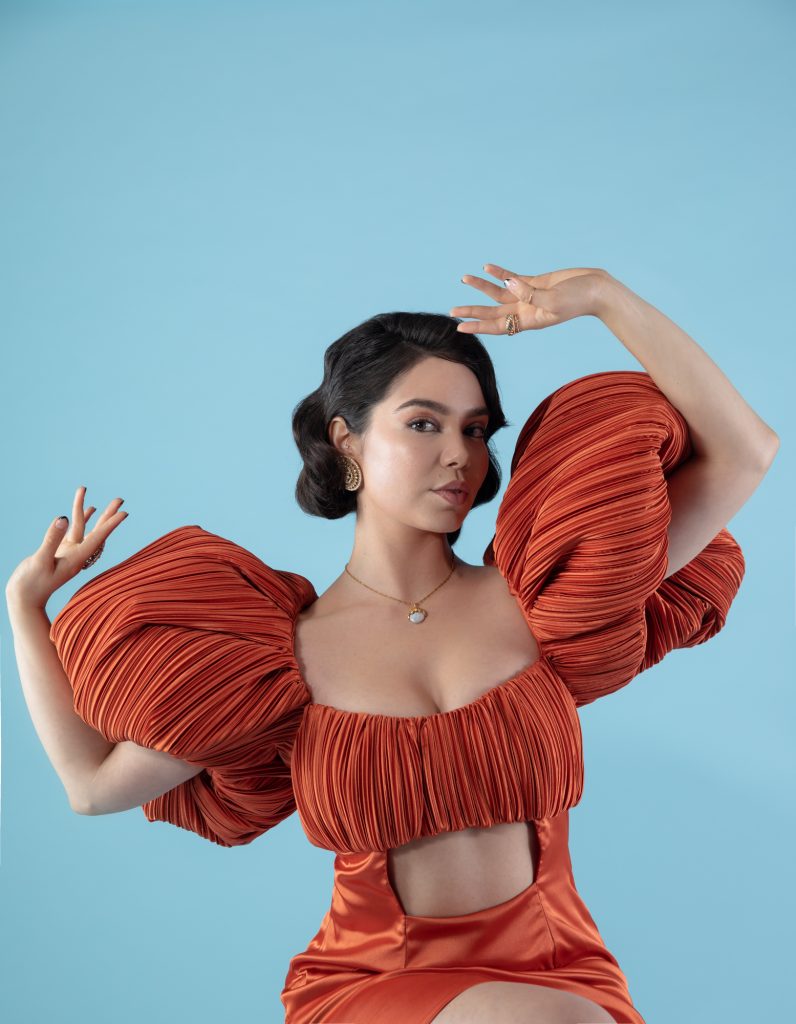 Off-screen, Cravalho is like any other 21-year-old. She admits to having spent ample time on Tumblr and Wattpad during middle and high school, so she's a seasoned pro when it comes to social media. The actress makes a point to keep control of her accounts, meaning that she posts all brunch photo dumps, unhinged tweets and funny replies herself. That includes her posts supporting social and political causes, but Cravalho hesitates to call herself an activist. "[It] depreciates the word, but I want to post about current events and things that are important to me because that's also being an informed citizen," she says.
But as someone who had her start as a family-friendly Disney princess, it can be tough to find the balance between representing her "Moana" side and being true to herself, whether that's representing her sexuality through her characters or sharing her unfiltered side on socials. "Whether it's true or not, I like to think that my characters and myself are not forever tied," Cravalho says. "It's too much responsibility." In both the virtual and physical worlds, Cravalho upholds staying genuine to her own values. "Honesty is what I'm most protective of," the actress says. "If that means that I need to remove myself from socials for a bit so that I can actually live life and not have to share it all the time, then so be it." After all, she has to make time to enjoy those Hawaiian blue skies.
---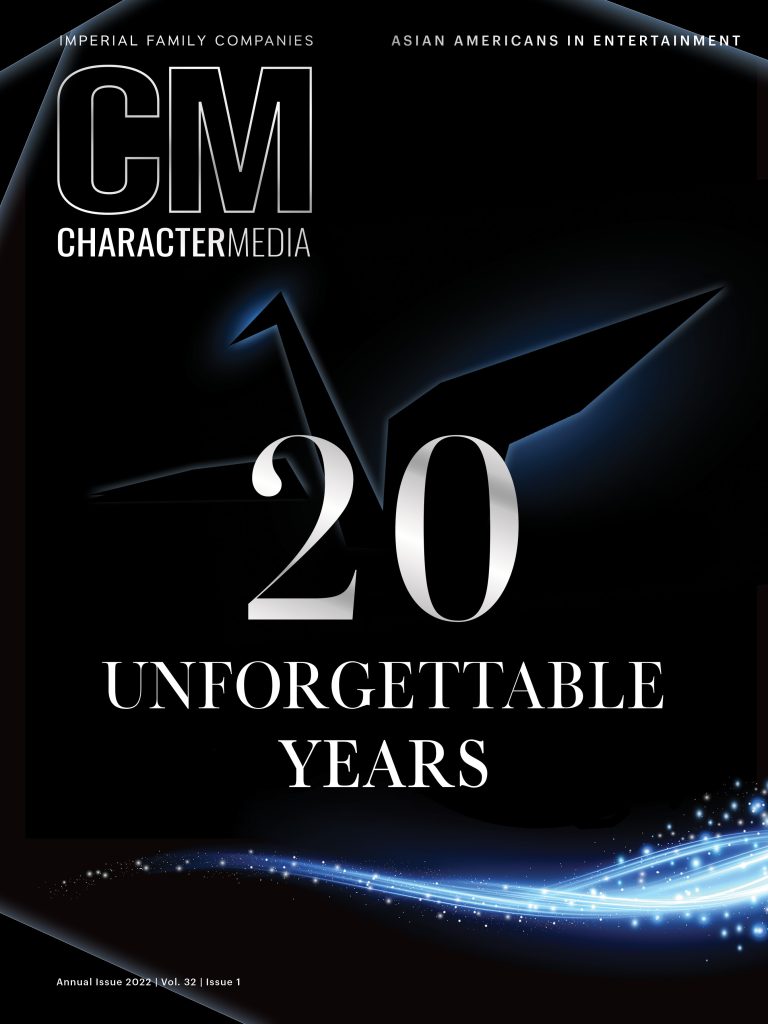 This article appeared in Character Media's Annual 2022 Issue.
Read our full e-magazine here.