Nearly every Asian American recalls bringing traditional foods for school lunch, only to experience rejection and often disgust from non-Asian classmates. But a new episode of "Mickey Mouse Funhouse" aims to change that.
Airing on Sunday, Jan. 22, the date of Lunar New Year, the episode "Goofy Doesn't Like It" sees the Funhouse gang traveling to South Korea to learn about holiday traditions and food. Goofy is initially reluctant to try the new food, but his friends help him understand how to respectfully enjoy different cultural practices and dishes like tteokguk, a rice cake soup. "Zoey's Extraordinary Playlist" actress Alice Lee guest stars in the episode as Ye Eun, who works in a Korean folk village and helps the group experience the Korean Lunar New Year. According to a press release, the episode is inspired by a trip to South Korea taken by writer Hannah Lee Cook and her family.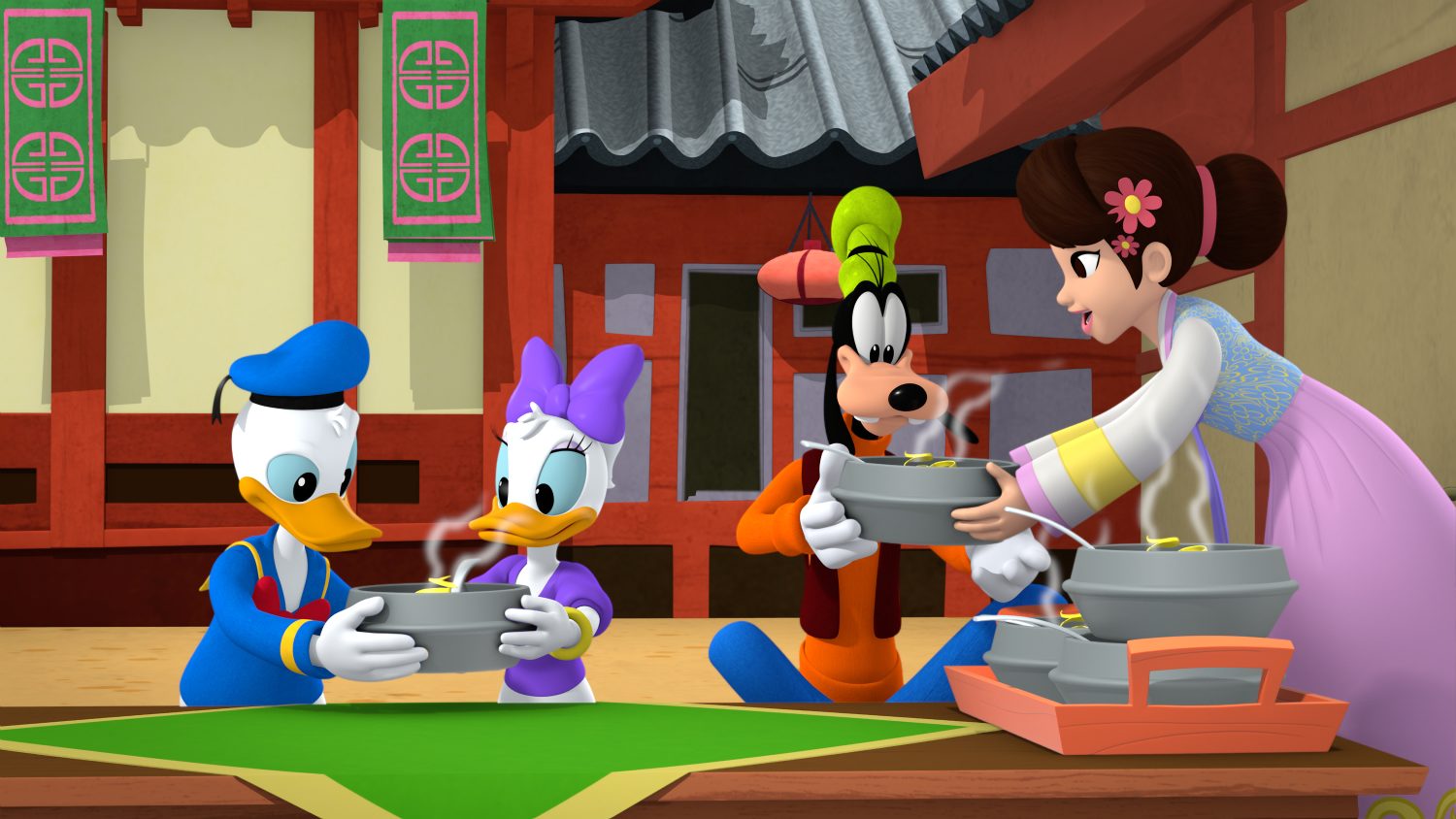 "Mickey Mouse Funhouse" premiered in 2021 and follows Mickey Mouse, Minnie, Goofy, Donald, Daisy, and Pluto on adventures with Funny, an enchanted talking playhouse. The series' second season kicked off last November. Be sure to tune in to Disney Junior tomorrow at 10 a.m. EST to catch the new episode!