The film "Tigertail" focuses on illuminating secrets, but not the salacious kind one might typically expect from a Netflix drama. "There are many things I never told you," Pin-Jui (Tzi Ma) tells his daughter, a serious, dark-eyed young woman named Angela. Played by Christine Ko, Angela looks stunned, like this might be the first time she's ever heard those words from her father.
However, there's a good chance that this isn't the first time you've seen Ko. Raised in Atlanta, the self-described Georgia peach has racked up roles across some of network TV's best-known shows. She played tricky ex-con Jessie Nomura in season eight of "Hawaii Five-0," and social media mogul Emma in "The Great Indoors." But Ko's not a newcomer to the feature-film world, either. She's taken on roles in a number of independent and made-for-TV movies, even appearing alongside Tsai Chin and Godfrey Gao in the Chinese American western, "The Jade Pendant."
"He ended up playing my dad," Ko says. "It was a weird flash-forward, they put him in aging makeup." She chuckles fondly as she reminisces on her time working with the late actor, who passed away in November of 2019.
But "The Jade Pendant" wasn't Gao and Ko's first meeting—that's a much longer story. Ko, whose biological parents both worked in entertainment, was raised by her aunt and uncle. Her adoptive parents steered her away from the industry, but Ko found herself drawn to entertaining anyway. "When I was young, I loved singing and dancing, and to daydream and tell stories. I felt like it came from somewhere," she says. Her parents pushed her instead toward a more stable career path, and Ko wound up studying finance. "[My parents] were very protective, they wanted to make sure that I had a good job, and a steady income," she says. "I was a little scared to tell them the truth of what I really wanted to do."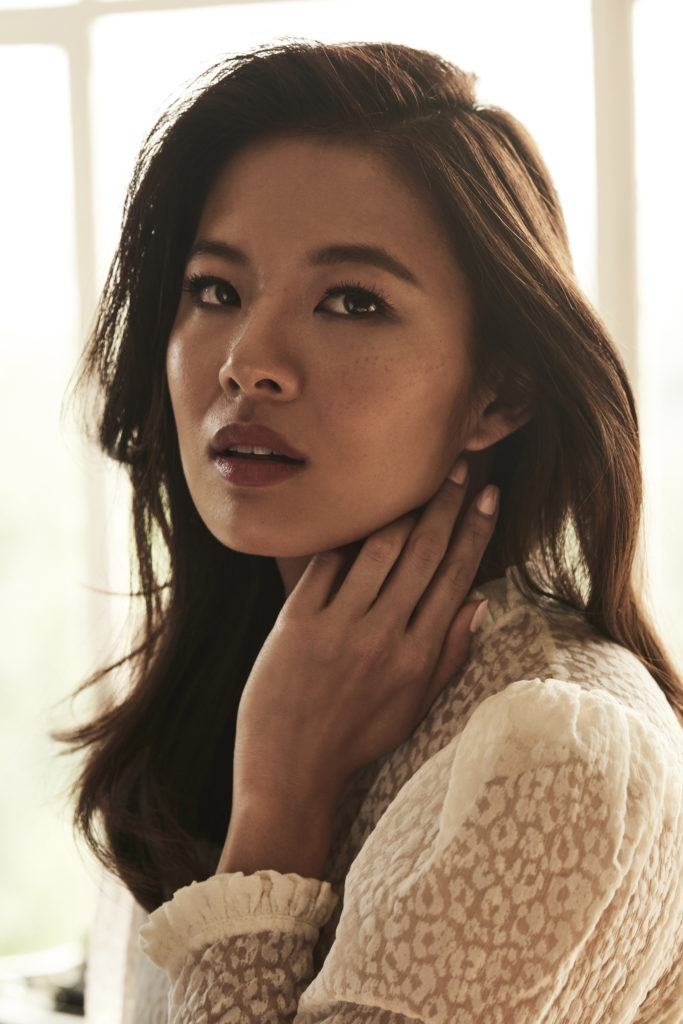 Ko trudged through her college years, making the grades and battling her internal desire to attend theater school. But all that changed after she graduated and got an invitation to visit her estranged biological dad, who was living and working in Asia. Against her aunt and uncle's wishes, Ko decided to make the trip, attending one of her father's concerts in Shanghai to find out what he really did for a living. "I was exposed to this whole world of entertainment," Ko says, "and I fell in love."
She eventually came clean and told her dad she wanted to become an actress, and he promised to provide all the support he could. Despite having no formal acting training, nor the ability to read the Mandarin scripts she was assigned, ("I would get my half-brothers to read [my lines] out loud for me, and I would record it," Ko explains) she went on to work consistently in Taiwan for about a year. There, she learned the ropes of professional acting and met Gao, and a slew of other Asian actors.
But when she was offered a 10-year management contract at age 22, Ko found herself wavering. She was still committed to acting, but wasn't sure she wanted to live away from home that long. "As an Asian American, when you go to Asia, you sometimes feel like a foreigner even though you look like everyone else," she says. "I felt like the American coming in; my look was different, my feel was different. So I thought, if I'm going to take a leap of faith and really do this, I want to do this back home." After some deliberation, Ko decided against signing that contract. Instead, she moved out to sunny Los Angeles, this time aided by her birth mom, who helped get her started financially. Ko started her acting resume from scratch once again, initially working as a waitress to pay the bills while she got to know the ins and outs of Hollywood.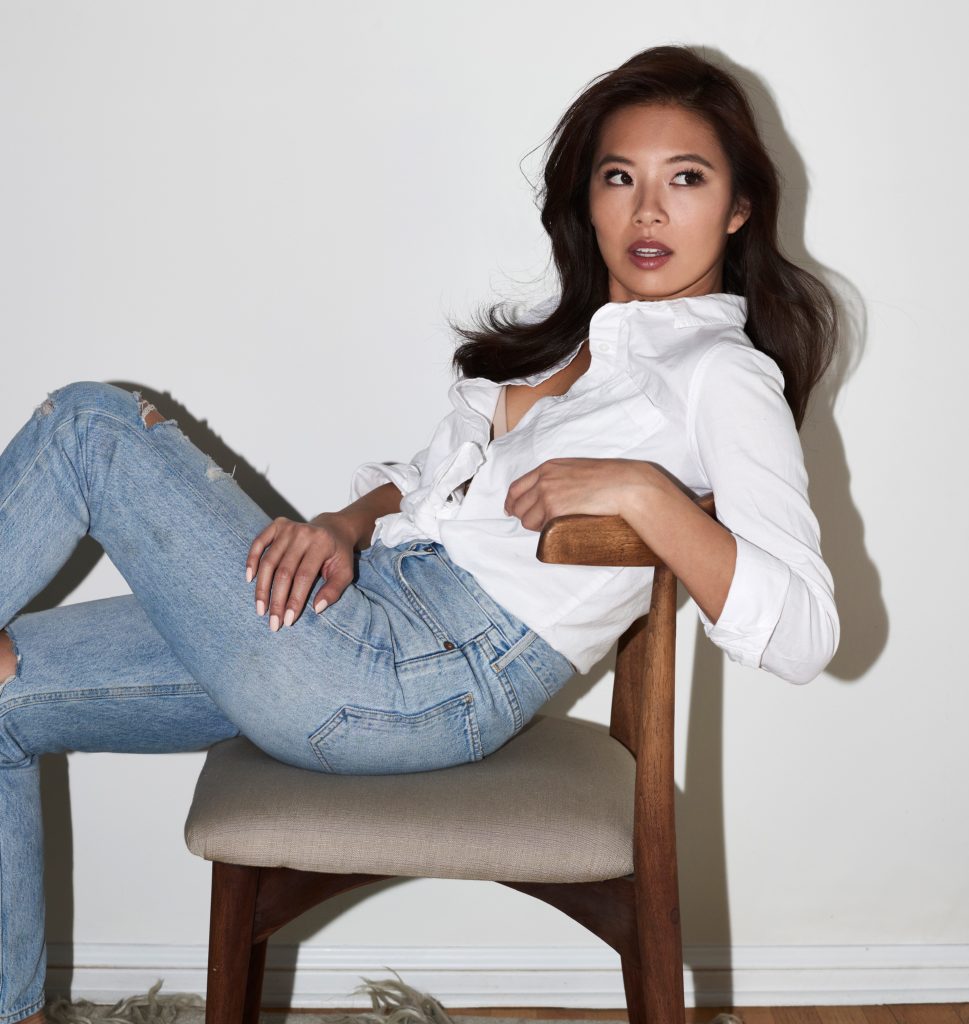 After four years of finding her own bookings on Craigslist, Ko picked up a manager and set about landing some of the roles that she'd later be known for. But it only took a few auditions for her to realize how different the playing field was (and still is) for Asian actresses in America. "When I would audition, I thought it was weird I couldn't go in for big parts, because those weren't written for Asian women," Ko says. "It felt very strange because I came from Asia, and it wasn't weird for an Asian woman to be the lead, or a series regular. Here, I was like, 'Oh, wait—the only roles I can go for are co-star roles, or one-offs.'"
Of course, some casting calls do stand out from the pack, and "Tigertail" was one of them. Ko found her interest piqued one day when she received an email that an audition was up for a leading lady in a feature. But the creators weren't looking for just anybody. "Getting that email, that there's an audition that's looking for a Taiwanese American actress to play the lead, was monumental to me," Ko says. "It's so rare to have a project that's written for this specific character."
Ko was more than excited to go in for the part, but sadly, fate intervened. The day she was slated to audition, she received a call saying that she had to fly home to Georgia, to see her uncle before he passed away from cancer. After telling her agents to cancel her audition, Ko was on the next plane out. "It was one of those moments where I'm so glad I got to say goodbye to him," Ko says. She pauses, taking a moment before continuing her story. "After the funeral, my reps reached out to me and were like, 'Take all the time you need, but are you still interested in auditioning for Angela?' I was like, 'Of course, this is my dream role, but I don't know if I'm ready for this. I'm going to take some time to heal, and if it comes back to me, then great.'"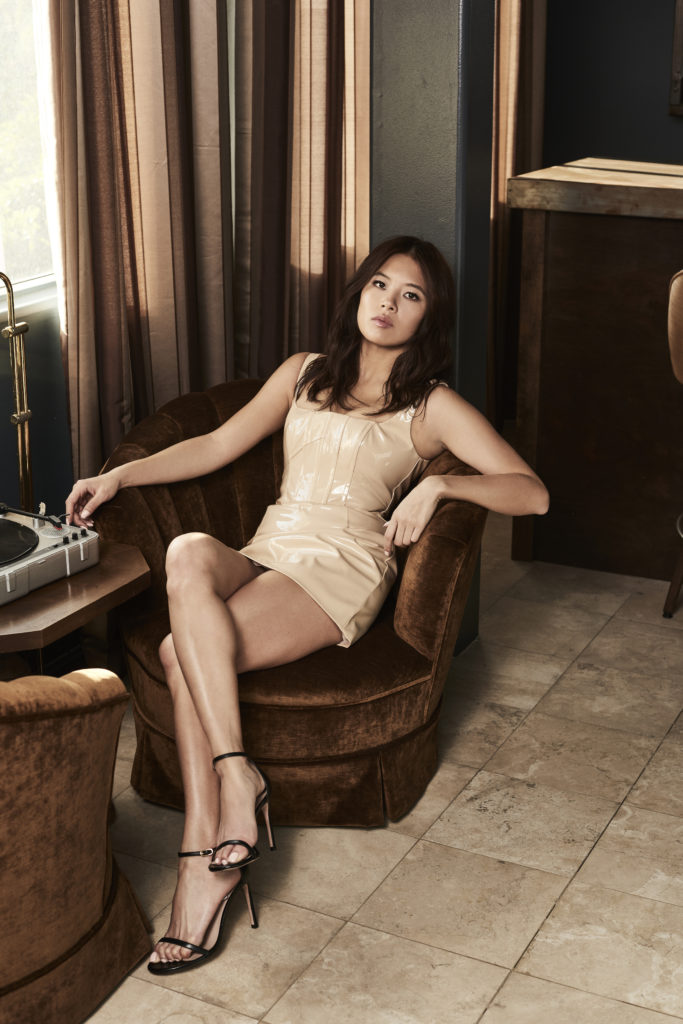 And come back to her it did. Two weeks later, Ko found herself having lunch with "Tigertail"'s creator Alan Yang and some of the film's other producers in L.A., discussing everything from her Taiwanese and Chinese heritages to her experiences with both sets of parents. "[The producers] were so kind and sweet, and so understanding of everything I was going through," Ko says. That meeting wound up giving Ko the last push she needed to finally make it into the audition room, a mere week later. "I understand if you're like, 'This girl just needs some time to get her personal life together,'" Ko recalls warning the producers. But at last, the timing had worked out. Shortly after, Ko received the call to return for a chemistry reading with Ma, and the resulting finished film can tell you the rest on Friday, April 10.
Ko brings a sense of gravity to Angela's character, something she hasn't always been able to express in her past roles. When creating the film, which follows a Chinese American daughter as she uncovers the truths of her distant, first-generation immigrant father's life, Ko found herself dwelling on some of the time she shared with her own adoptive dad. "I was living through my own personal life, then being able to channel all of those emotions and relive these moments of having a relationship with my father, and [when] we didn't see eye-to-eye," Ko says. "The main thing about this movie is that in some ways, it's so specific. It's about a relationship that isn't as close, and you see whether that relationship can be mended or evolve, but you have this understanding that not all families are the same. Not all parents and their kids get along and understand each other. That's where it goes from being specific, to very universal. So as much as Angela is different from me, I felt like what she was going through was so real with what I was going through."
"Tigertail" and the story of its making remain personal to Ko, but as shooting closed on the film, the actress didn't slow her roll. She's still keeping busy, and can be seen most recently on a new FX series that's already made waves in the TV world. "'Dave' came in like, two weeks after we finished the shoots for 'Tigertail,' so I was happy to transition into something lighter," Ko admits with a laugh. The show, which premiered on March 4, is loosely based on the life and times of rapper David Burd, better known as Lil Dicky. Ko plays Emma, Dave's wry, no-nonsense friend who's tasked with helping build the rapper's brand. It's a process that Ko's plenty familiar with, as an actress who's recreated her own career twice now. "I'm the girl that's in a little bit of everything," Ko says. "It's still a hustle for me. I'm excited to see what happens next year, because I finally feel like I'm in a place where I really enjoy what I do and the stories I've been a part of, and I understand where I want to go."
As Ko looks forward to the future, she's not just thinking about her own work. She's also keeping in mind the countless other Asian American narratives out there, still waiting to be told. "On 'Tigertail,' we would have lunch and I got emotional because I was like, 'Every single person at this table is Asian,' and I'd never experienced that," Ko says. "I'm yearning to continue that, and to continue to have that in my life. If I ever have a chance, I'm always, always going to be pushing Asian American stories forward, because it's in my bones. I don't know how to not do it anymore."