"This is the moment I fell in love with him," one TikTok user commented on a video of Jimmy O. Yang as Josh Lin in Netflix's "Love Hard," scaling a rock climbing wall with Spiderman-like finesse to reassure Natalie (Nina Dobrev) as her fear of heights gets the best of her. That TikToker is not alone, as many other netizens have shared that they also swooned over this scene.
Whether he's making hearts beat a little faster or making audiences laugh out loud, the actor and comedian connects with audiences in a way that leaves them wanting more. Yang released his first stand-up special, "Good Deal," in the summer of 2020 and recently added writing to his already long roster of accomplishments with his work on the second season of the Netflix comedy "Space Force." In November of 2021, he stole our hearts as the underdog leading man in "Love Hard," but off-screen he's also a producer, published author, YouTube foodie and social media manager for his adorable pug, Toffee.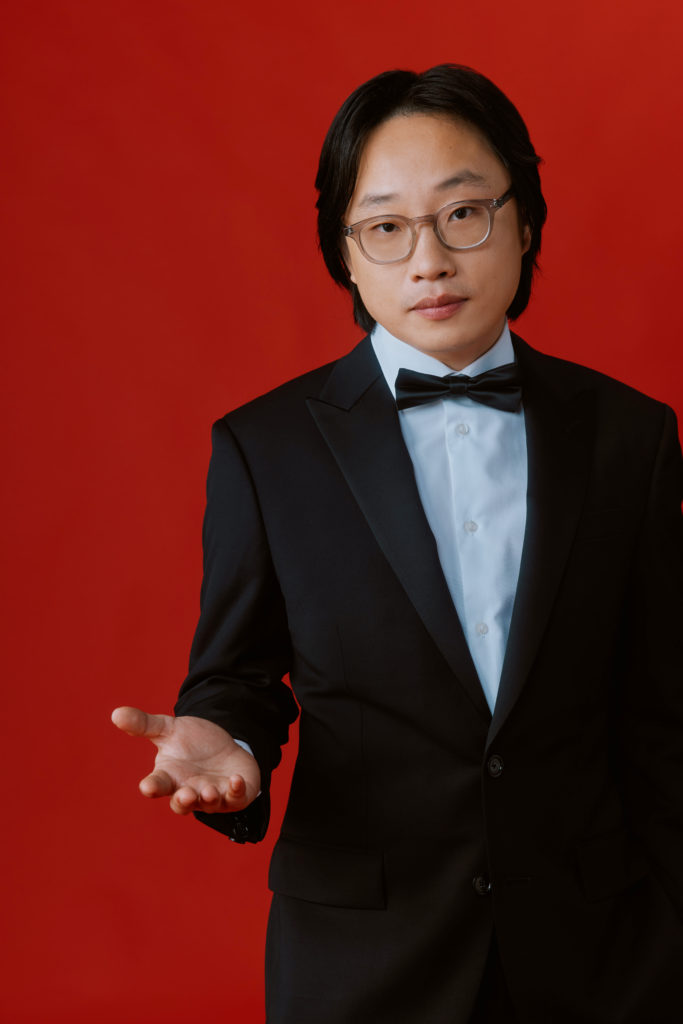 The comedy bug bit Yang at 13 years old, when he learned more about the U.S. from watching BET's stand-up TV show ComicView. "BET was the epitome of American culture," says Yang. "I didn't understand a lot of cultural stuff, so I learned about the language and culture from watching stand-up."
When talking about learning American humor and the immigrant experience, Yang cites comic greats like George Lopez. "George Lopez was an immigrant talking about his family, which was different [at the time] and what you wouldn't think of as American, but they're as American as any of us," says Yang. "Even though my family isn't Mexican, I related to that very much. I understood what Americans found funny, and even what a credit score is!"
Yang wasn't really the class clown growing up, but once he and his family moved to the States, he did use humor as a way to deflect from the discomforts of being the new kid. "We were watching some movie in class and there was an explosion," Yang recalls. "I wasn't trying to be funny, necessarily. I just screamed out, 'Oh, man, that guy got blown up!' It was very honest and I remember everyone laughing. Comedy has to be truthful. You have to say what's on everybody's mind."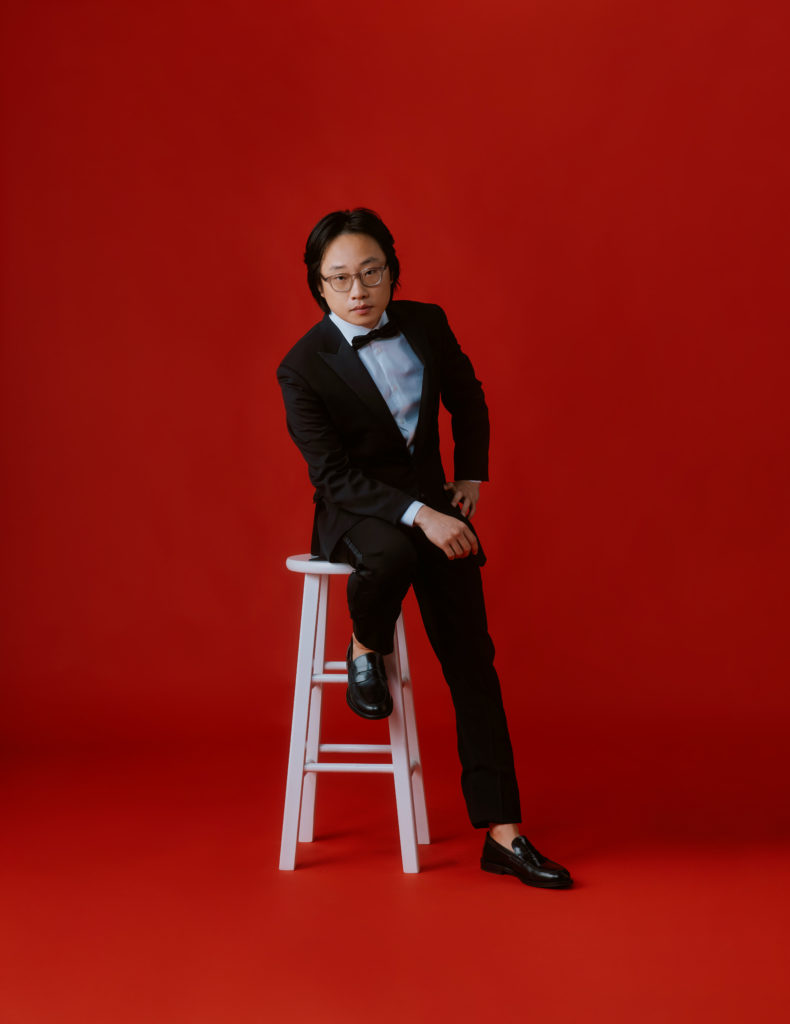 That honesty is still deeply entrenched in Yang's work, from his Amazon stand-up special chronicling his life to his memorable on-screen characters, like deadpan tech expert Jian Yang in "Silicon Valley" or his more serious roles, like Danny Meng in the Boston marathon-bombing drama "Patriots Day." No matter what character Yang takes on, he approaches each project with an understanding that he's honed through his stand-up work. "With every role, comedic or not, you have to find the humanity and understand what this person is going through," says Yang. "You have to have enough layers and thoughts behind that."
That's particularly true for his more humorous roles. As an Asian American actor, Yang wants to make sure his characters are funny, of course, but he also wants to guarantee they're much more than punchlines. "It's very dangerous to just play a stereotype or somebody as a joke on a surface level," says Yang. No two characters he plays are alike, and they represent a wide spectrum of the Asian American experience. We all probably know a Josh Lin or a Jian Yang in real life, which is why all of Yang's characters feel relatable.
Although Yang continues to explore different roles on screen, he's not leaving the stand-up stage behind anytime soon. He had a couple of small shows this past year to get his feet wet and test out new stand-up material, but has much bigger plans coming soon. "Hopefully when I get some time next year I can do more, and maybe [have] another stand-up special in the works," says Yang.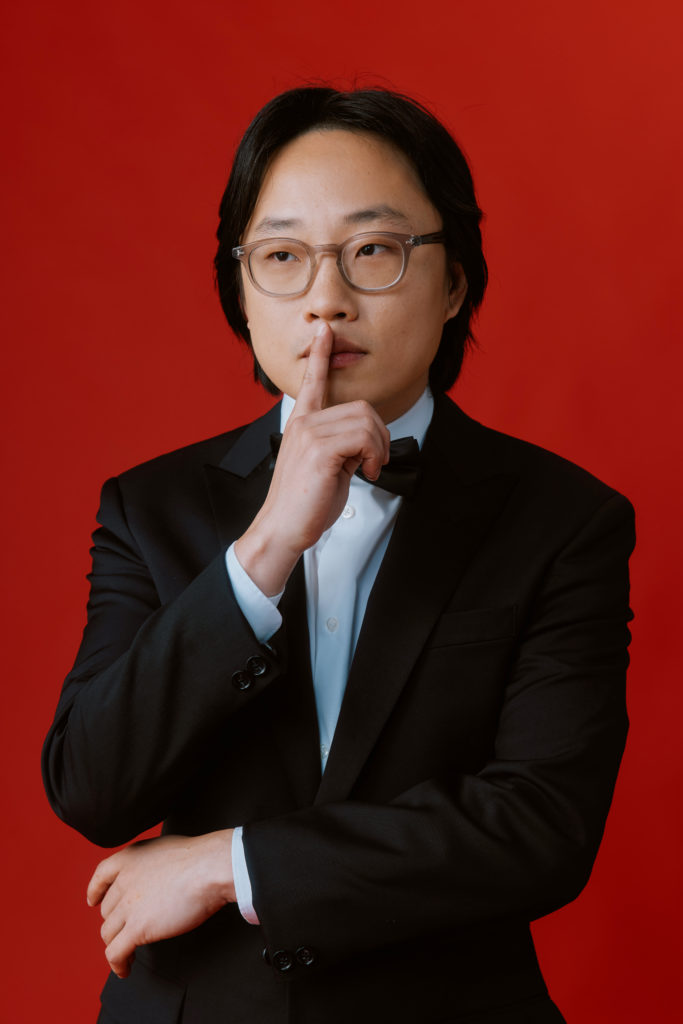 But he doesn't only want to represent Asian stories in front of the camera and on-stage—he's also taking the reins as a producer. His production banner Crab Club, created with Jessica Gao and Ken Cheng, is producing comedian Jo Koy's upcoming film "Easter Sunday," slated for a 2022 premiere. Yang is excited to take on this new project and others like it, as he feels he can help tell stories that connect on a cultural and visceral level. "I've always thought that [writing and producing] is the only way to tell your story from top to bottom," Yang says. "With acting, you come with the script as the end product of this team effort."
As Yang delves more into writing and producing, would he ever transition permanently behind the scenes? "I would like to do a little bit of everything," he says. "Even [more] writing is something I'd be very interested in doing in the future." He'd love to write, act in, produce or even direct something along the lines of "Forrest Gump" or "Big Fish," a mixture of drama and comedy, but seen through an Asian lens. "I wouldn't necessarily want to separate the two. Great movies, even Oscar winners, are funny at moments," Yang says. "[I want to make] great human stories that not only I can tell, but I can tell best, where it's relatable, cultural, emotional and at the same time funny."
We'll all have to wait and see what new stories Yang tells us next. You never know what's next—life is funny that way.
---
This article appeared in Character Media's Annual 2021 Issue. Read our full e-magazine here.