New York City. It's a place where hopefuls and prosperous alike cross paths and ride the trains together, shoulder-to-shoulder, only separating after ascending from the subway underneath. But, in a city as big as New York, it can be the complete opposite, too, when picturing the famed theater district, Broadway, one likely imagines opulence: velveteen seats, elaborate sets and stories of flawed-but-heroic characters. The disco musical "Here Lies Love," written by David Byrne and Fatboy Slim, leads us down a different path, a direction more reminiscent of the city's have and have-nots nature. The stage set is that of a disco club, a dance floor has replaced chairs and our protagonists are responsible for some of the most horrific times in Filipino history.
This is where Conrad Ricamora comes in. Best known for playing Oliver Hampton in the Viola Davis-led series, "How To Get Away With Murder," and, lest we forget, his dashing demeanor as Darcy-esque Will in Emmy-nominated "Fire Island" (2022,) Ricamora stars in "Here Lies Love" at the historical Broadway Theatre, which opened June 20. The show follows the rise and fall of the first lady of the Philippines, Imelda Marcos (Arielle Jacobs,) who (while citizens suffer poverty) lives lavishly alongside her husband, President Ferdinand Marcos (Jose Llana.) Eventually, the pair implemented a state of marital law that lasted from 1972 to 1981, resulting in the torture and murder of thousands of Filipino people. Ricamora plays the couple's chief political opposition, Senator Ninoy Aquino.
It isn't Ricamora's first time as freedom fighter Aquino — he actually originated the role 11 years ago off-Broadway at The Public Theater — but it is the first time on a legitimate Broadway stage. "Coming back to [Aquino] is such a blessing… You get to dig even deeper, which is always the goal, " he says.
"Having some separation and living my own life, getting married recently, there are certain things that I couldn't fully fill out [before]. When he was imprisoned for seven years, having to be away from his family, I feel [that] deeper than I did [back then]."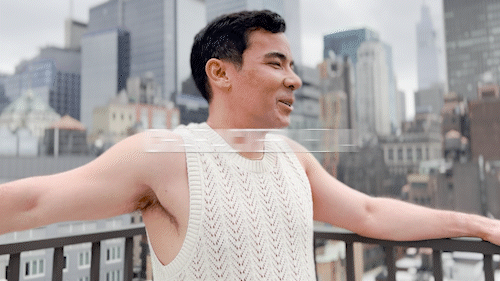 Ricamora takes this embodiment practice seriously, a must for any actor, but even more so considering how "Here Lies Love" involves its audience — the best seats in the house aren't seats at all, but a disco dance floor. The musical aims to "envelop" theater-goers in an otherworldly dance club energy (a reference to the matriarch's love for former nightclub Studio 54.) Instead of a traditional stage, the story occurs on elevated platforms throughout the floor. Ricamora is up close and personal, interacting with non-actors as Aquino. He has to be doubly convincing, and he doesn't just welcome the challenge. He sees it as integral to the show.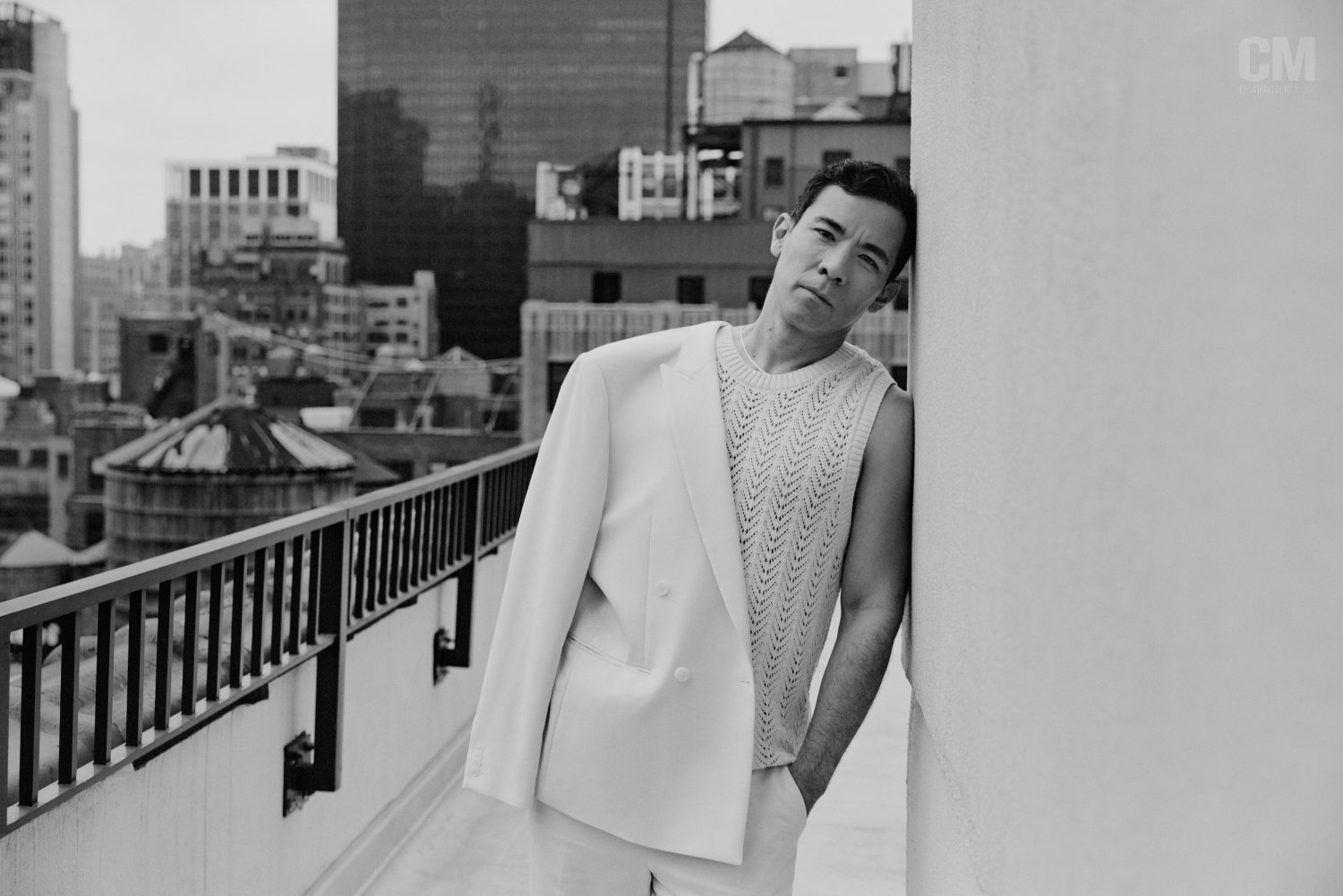 "You are inside of the story," says Ricamora, citing how the staging choices are chief in creating a performance that critiques the Marcos regime, a concern shared by many who know the full extent of the dictatorship's cruelty. "The impact that has is so much more profound. When you start cheering for any of these characters, you're going to experience the rest of the journey we go on," he says.
"A lot of times when you watch a Broadway show…you may get some transference of feelings of emotion. But [here] you're part of the action…which no other Broadway show can say. You feel everything that we're feeling on stage."
The exchange between actor and audience, whether one defines it as energy, feeling, or emotion, is why Ricamora is on Broadway today. "I grew up on Air Force bases and we didn't have theater. Then, [in college], I read this monologue about a kid who came from a divorced family, and was meeting his parent for the first time — that was my history as well," he recalls. "I felt I could then speak with authority in front of people. I can transfer that [feeling]. Looking out into the audience, I was like, 'Oh, this is a shared human experience that I want to keep coming back to over and over again. This is the power of storytelling."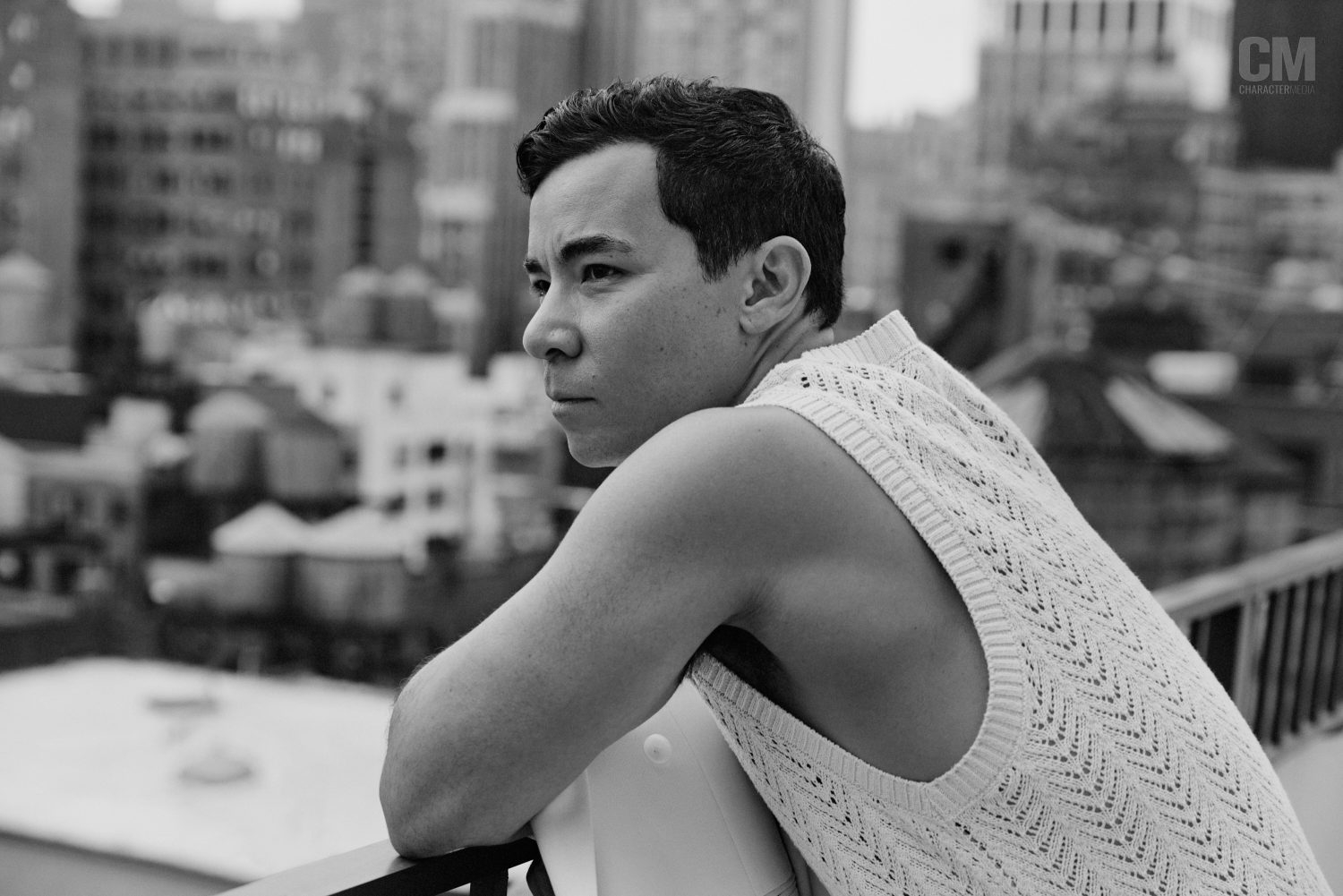 Actor-audience symbiosis — even more bare bones, empathy — seems to find its way into Ricamora's answers either directly or indirectly. It makes sense he was cast as the political figure who sparked the People Power Revolution, the uprising that eventually overthrew the Marcos regime. Even when answering "easy" questions, like when he's asked to name three things he loves, Ricamora tiptoes back into that space of human connection. He lists the expected, his husband, Peter Ricamora-Jensen, and pet dog, Wilbur, and then, the city itself.
"[And] New York City. I love New York City. I love New York City so, so much. I have never felt at home more than I feel at home here. I love the craziness. I love how everybody's smashed together. I love the energy. There's no other energy like it."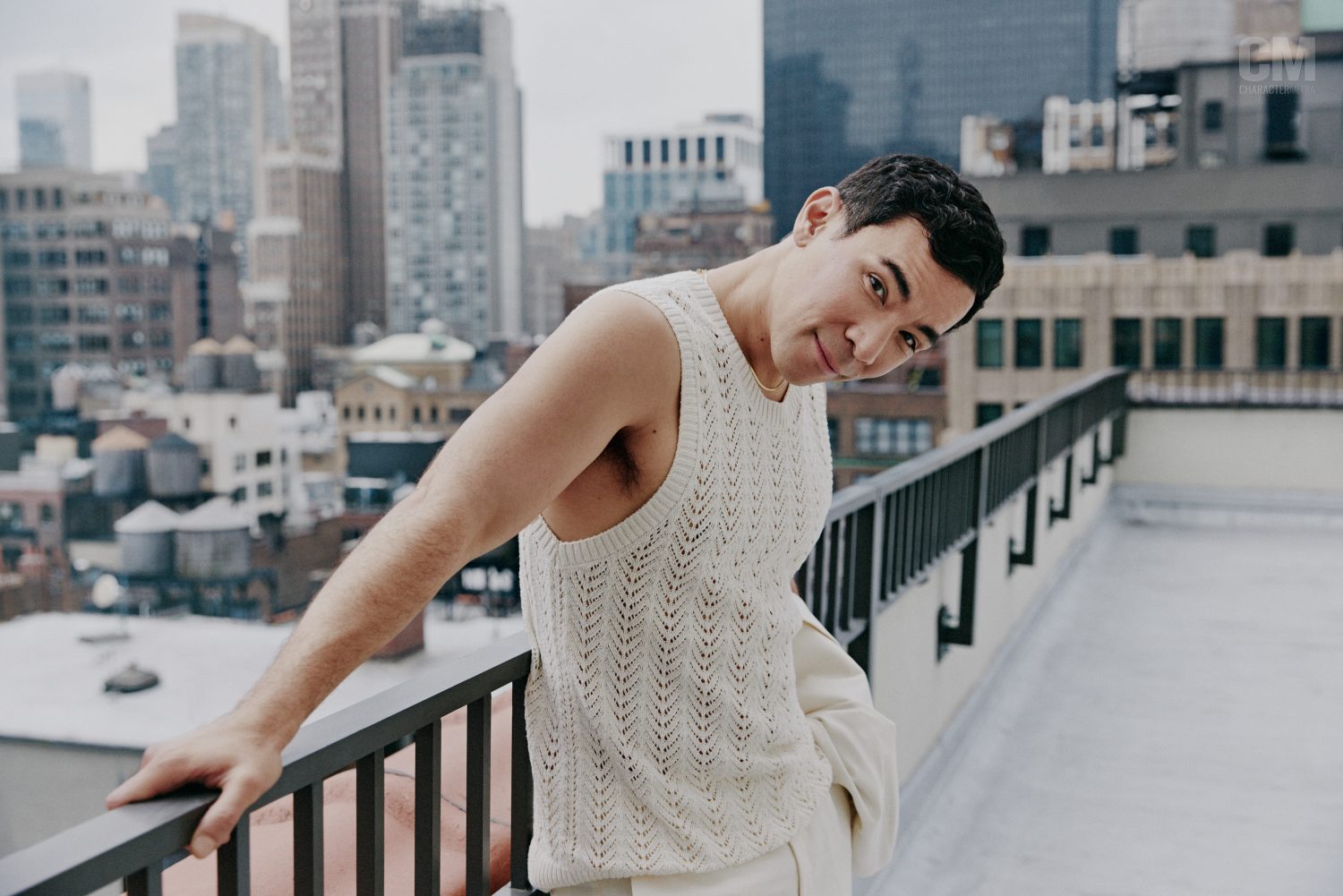 Which rounds its [way] back to "Here Lies Love," a musical that is crafted to unpack some of the most horrific and infamous people in the history of the Philippines, while the wall-to-wall audience watches (and dances, and mourns,) as stand-in citizens. For Ricamora, the indescribable energy of New York City doesn't stop once he exits the subway tunnels and it doesn't need to — he plays Aquino, after all, a staunch uniter of the people. When the disco music starts up in 1681 Broadway, Ricamora's back in a space where human connection is chief, among those who make up the city he loves.
---
This article will appear in Character Media's Annual 2023 Issue. Read our 2022 issue here.