Buckle up, nerds! The trailer for the fourth and final season of Mindy Kaling's "Never Have I Ever" just dropped. As always, it's a doozy.
At the end of season 3, the high school dramedy left us on a sort-of cliffhanger with our protagonist, Devi (Maitreyi Ramakrishnan), going to arch-nemesis-turned-boyfriend-turned-ex-turned-friend Ben's (Jaren Lewison) door: supposedly, they "boink." But, who really knows, because judging from the season 4 trailer there's new drama and new love interests. We get flashes of all the classic senior year festivities — college app chaos, graduations, and, yes, the senior prom, which Devi tackles with her besties Eleanor (Ramona Young) and Fabiola (Lee Rodriguez). And some not so classic endeavors in the form of bad boy (Michael Cimino) taking his shirt clean off in the middle of a classroom and car vandalization. For Paxton (Darren Barnet) enjoyers, he's there too, college-bound and grown-up!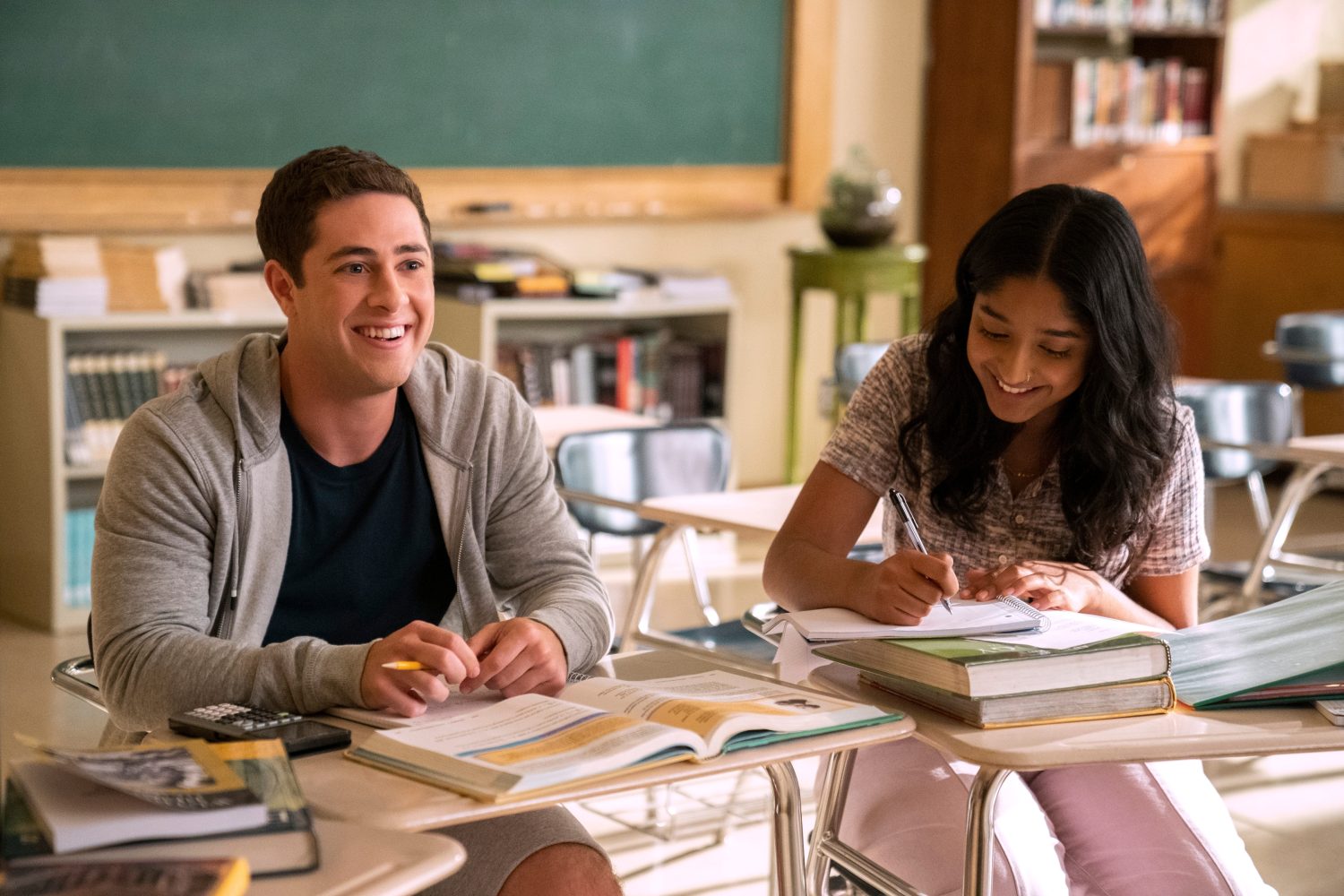 The trailer also grants us glimpses of Devi and her family's close bond, including cousin Kamala (Richa Moorjani) and mother Nalini (Poorna Jagannathan), a well-earned payoff since the final episode of season 3 had our protagonist choosing between an elite boarding school and one more year at home in Sherman Oaks.
Mark down the June 8 release date on your calendars and check out the official trailer for "Never Have I Ever" season 4, below!