Canadian actress Maitreyi Ramakrishnan is razor-sharp, even over an international phone call interrupted by poor connection. Despite our occasionally crackling voices, she doesn't falter, laughing off missed words and sharing her story with good humor and honesty. She still sounds astonished at times, having never expected this whirlwind of a journey.
"I just fell into [acting]," Ramakrishnan says. "I decided, 'Okay, I'll sign up for this after-school play; it'll be fun!' Just a good old extracurricular at a public high school."
Soon after signing that high school theatre try-out sheet, she happened to hear about an open casting call put out by none other than Mindy Kaling, and Ramakrishnan beat out 15,000 other hopefuls to land the role of Devi Vishwakumar on Netflix's "Never Have I Ever." The series, which Netflix has already renewed for a third season, follows the story of 15-year-old Devi as she tries to move on from her traumatic freshman year, which was marked by the death of her father. Despite Devi's best efforts to focus on her friends, her grades and her crushes, her explosive feelings sabotage every situation she's in.
While Ramakrishnan might seem like a natural talent, she was a complete newcomer to the entertainment industry at the time she booked "Never Have I Ever." "It was a whole new environment. My family [doesn't] have anyone that's in the entertainment industry, so we didn't have a point of reference," she says. But she's not alone anymore. She's got plenty of help from the two "Never Have I Ever" showrunners, Kaling and Lang Fisher. "Whenever I feel overwhelmed by it all, I know I can email them, hit them up, and they're always willing to hear me out," she says. "They never turn me away."
The rest of the cast and crew has also helped support Ramakrishnan. "[The cast are] all gems and they're very kind," she says, "but the actual crew, they don't get as much hype as they should. They always allowed me to ask questions, like, 'Hey, what does that mean? What is that on your monitor?' The camera guys are so awesome; they even let me sit on the dolly and look at the lens. They're great people, but also great teachers."
All those mentors are necessary, but it's a give-and-take effort. Ramakrishnan carries her own weight on the screen, where her portrayal of Devi is a tour de force of comedic timing as well as heartfelt sincerity during the show's more serious moments. Although Ramakrishnan's lack of experience has helped her craft an authentic portrayal of Devi, the actress also felt a responsibility to quickly catch up during filming. "You don't want to upset anyone," she says. "With that in mind, I just kept marching forward, trying to learn as much as possible—adapting and educating myself. Sometimes you've got to fake it until you make it, but while you're faking it, learn quick. There's no time for you to choke."
Although Ramakrishnan raves about her time playing Devi on "Never Have I Ever," she has also seen the downsides of being subjected to such a large audience. She appreciates every compliment she's received from fans, but can't help cringing when she (continuously) hears comments like, "You're so similar to Devi!" That's not who Ramakrishnan is. "I was just 17 when the first season dropped," she says. "I was like, 'Damn, I don't want to be Devi. Stop thinking I'm Devi!' I love being me. Asian actors rarely get these prominent roles, but when we do, people assume you are that person now."
Rather than being likened to her character, Ramakrishnan wants to earn praise for her performances themselves. To that end, she's taken on a starring role as Lizzie Bennet in "The Netherfield Girls," a modern retelling of "Pride and Prejudice." "I really want to play a bunch of different roles that people can see and realize, 'Oh, wait, Maitreyi isn't Devi. She does this other character that's completely different,'" Ramakrishnan says.
As she continues to make her way in the industry, Ramakrishnan refuses to let anything or anyone stunt her growth. She's made clear that she's not to be typecast, and warns audiences to be mindful of doing the same to other Asian actors, characters and series. "We have very few Asian characters, so we put a lot of pressure on them to be our experience and nobody else's," Ramakrishnan says. "People put pressure on Devi to represent so many different cultures and groups, and that's not possible. It's not fair that we don't get to find those characters that represent us to a T. It's not fair that we're not there yet."
---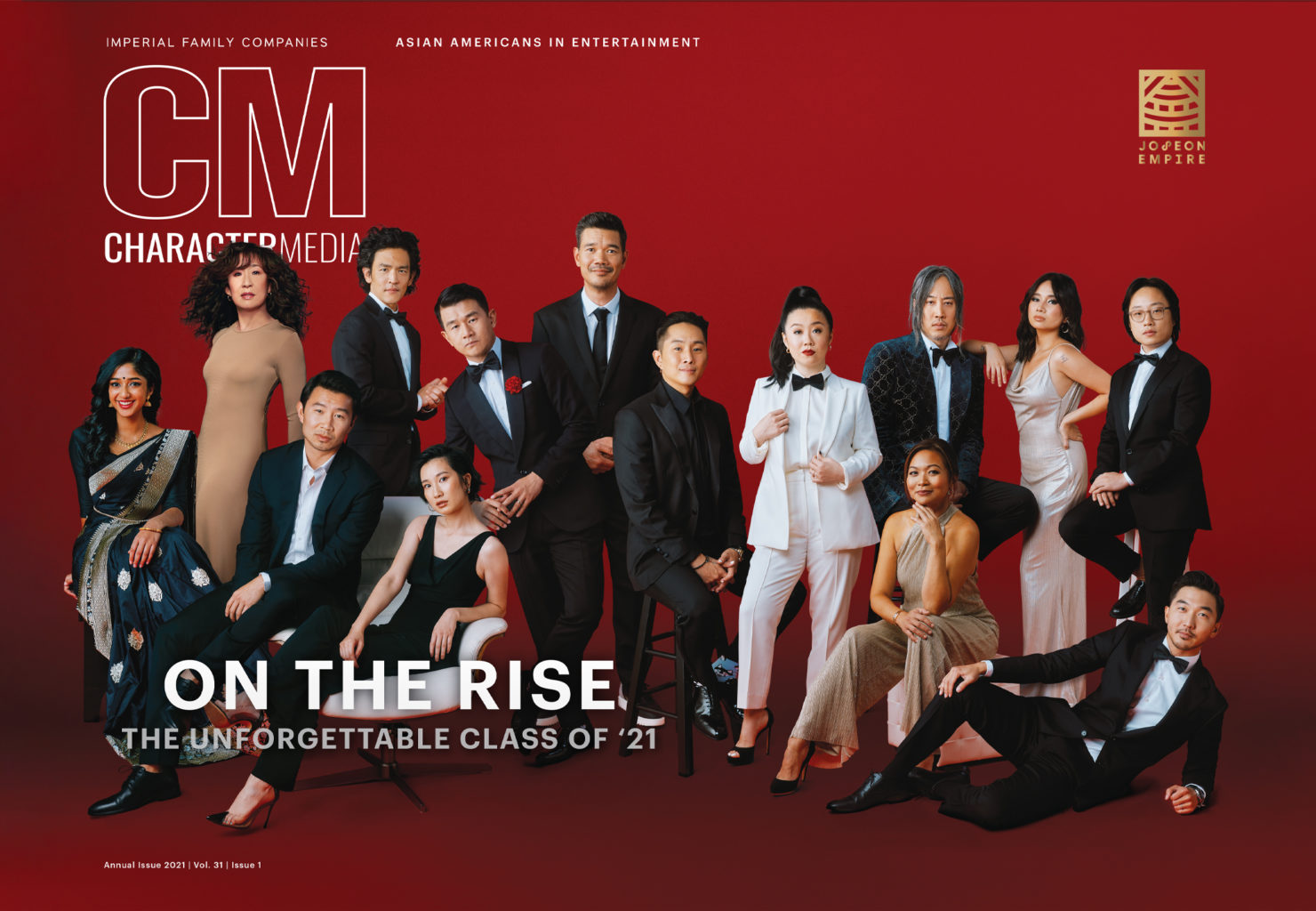 This article appeared in Character Media's Annual 2021 Issue. Read our full e-magazine here.