In this upcoming holiday rom-com, the conflicting interests of love versus career will have audiences holding their breath and wondering: will the Yuletide be "Merry & Gay" after all?
"Merry and Gay" is the fourth holiday rom-com from writer-producer-director Christin Baker. Baker is known for critically acclaimed, queer feature films like "Christmas at the Ranch" and "Season of Love," as well as Emmy Award-nominated series "Secs and "EXECS." "Merry & Gay" stars singer and actress Dia Frampton and Andi René Christensen ("Hacks"). Christensen is also the first non-binary actor to star in a lead role in a holiday rom-com. "Merry and Gay" is written, directed and produced by Baker, based on a story by Maggie Cummings and Megan Ullritch and shot by David Y. Chung.
When Broadway star Becca Winters (Frampton) returns home to the charming town of Evergreen, Tennessee for the holidays, she starts to fall for her former high school sweetheart, Sam Sheridan (Christensen) with the help of their meddling moms. Though the rest of the gang is ecstatic for the pair to reunite (and possibly evoke some old flames), Sam is still hurt by Becca's departure from three years earlier when she left home in order to pursue her musical career. Despite Sam's initial unease, their unexpected reunion with Becca goes smoothly and things are rekindled once again. But when Becca's manager comes to town with an offer from Hollywood, Sam is fearful of getting hurt a second time. Will their relationship be able to survive the test of professional obligations, even when Hollywood itself beckons?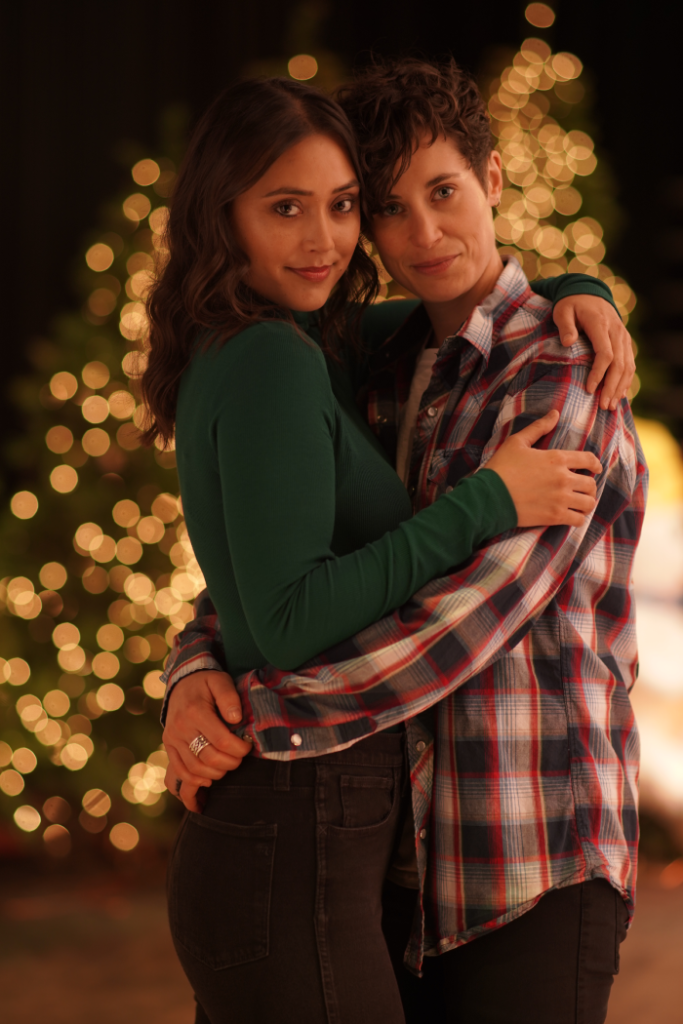 The film is set to premiere on the brand-new streaming service DIVABoxOffice.tv today, Dec. 1. The recently launched LGBTQ network is dedicated to telling stories about the lesbian and queer community. DIVABoxOffice.tv is a joint venture between DIVA Media Group (DMG), and A Baker Production, which produces LGBTQ films for the DIVABoxOffice.tv network and other video-on-demand platforms.
To find out if Becca and Sam's relationship stands the test of time, be sure to check the premiere Dec.1 on DIVABoxOffice.tv. Before that, watch the trailer below!