It's a gloomy, cold Monday afternoon, uncharacteristic for Los Angeles in January, and Kenny Zhao is searching for a good place to chill figuratively, not literally. The Chinese American DJ scans the procession of Sawtelle eateries for a room-temperature refuge, until he takes a seat at an aluminum table in front of a local boba shop. Today, he's dressed in a hip workwear jacket and skin-tight jeans, accented with horn-rimmed glasses and a clasp necklace. His hair is pulled back in a tidy man bun, tying together an aura of soft-spoken artistic bravura.
To the music world, he's known simply as Zhao, a budding DJ in the Los Angeles indie music scene and the author of "Meltaway," a glittery dance track featured on Spotify's "Fresh Finds" and "Summer Heat" playlists that has notched more than 400,000 listens on the streaming platform. If he's excited by the song's recent digital surge, he doesn't show it. "To be honest, when it happened, I still reserved my excitement for something happening from it," Zhao says. "A lot of times when somebody has Spotify on, it's in a cafe or an Uber."
Despite his grounded realism, he has plenty of reasons to celebrate his recent success. Born in Atlanta, Georgia, to immigrant parents, Zhao first tapped into his musical talents like many other Asian Americans. "I studied piano when I was 5—it's kind of a common story," Zhao says, laughing. "If you're really good at piano, it could help you get into college." It must have worked, because he got into Northwestern University, where he studied psychology before defecting to a music major.
After college, he found himself traveling between the United Kingdom and L.A., thanks to a pair of video game company internships. Zhao's an avid gamer, so getting to work around titles like Fallout and Destiny seemed like a dream gig, until he bumped his head on the glass ceiling. "There weren't a lot of options to do things after [the internship]. You could become a voice director and not much else," Zhao says. But as fate would have it, he was rooming with a DJ in West Hollywood at the time, and she turned him onto the local Angeleno club scene. Back then, he had never played a show. Around half a decade later, performing is a huge part of his life.
It's easy to think that Zhao is aspiring to be the next ZHU, but you'd be wrong. Sure, they're both Chinese American DJs who go by their last names and have a penchant for flamboyant high fashion. But while the laconic ZHU aims to shroud himself in arcane mystery and isolation, Zhao loves the fan mail. "I encourage people to hit me up and message me," he says. "I'm down to talk to people." He pauses as his phone vibrates loudly on the aluminum table, but ignores the notification. "Social media isn't how real interaction feels like," Zhao says. "But the times it does feel the most real is when someone messages you and says, 'I love your stuff.'" By the way, he wants readers to know they can find him on Instagram at @zhaomusic.
All of this begs one question of Zhao, a virtuoso musician with a classical background (and a breathtaking singing voice once enlisted by world-renowned DJ Armand Van Helden): Why electronic? "Electronic is rooted in harmony," he says. "The fact that it doesn't feel like it's attached to a certain culture made it attractive to me as an Asian American. I love Jimi Hendrix, I definitely identified with the energy in rock first, but there was a lot about that story that felt like it wasn't my story." Through the bass and the synths, electronic music provides a limitless canvas for Zhao to tell his Asian American narrative—one that he's still exploring himself. "My zodiac sign is Aquarius," says Zhao, before cracking an embarrassed laugh when he realizes he's being asked about his Chinese zodiac. "Horse, I'm year of the horse," he says. "You can tell I was born here."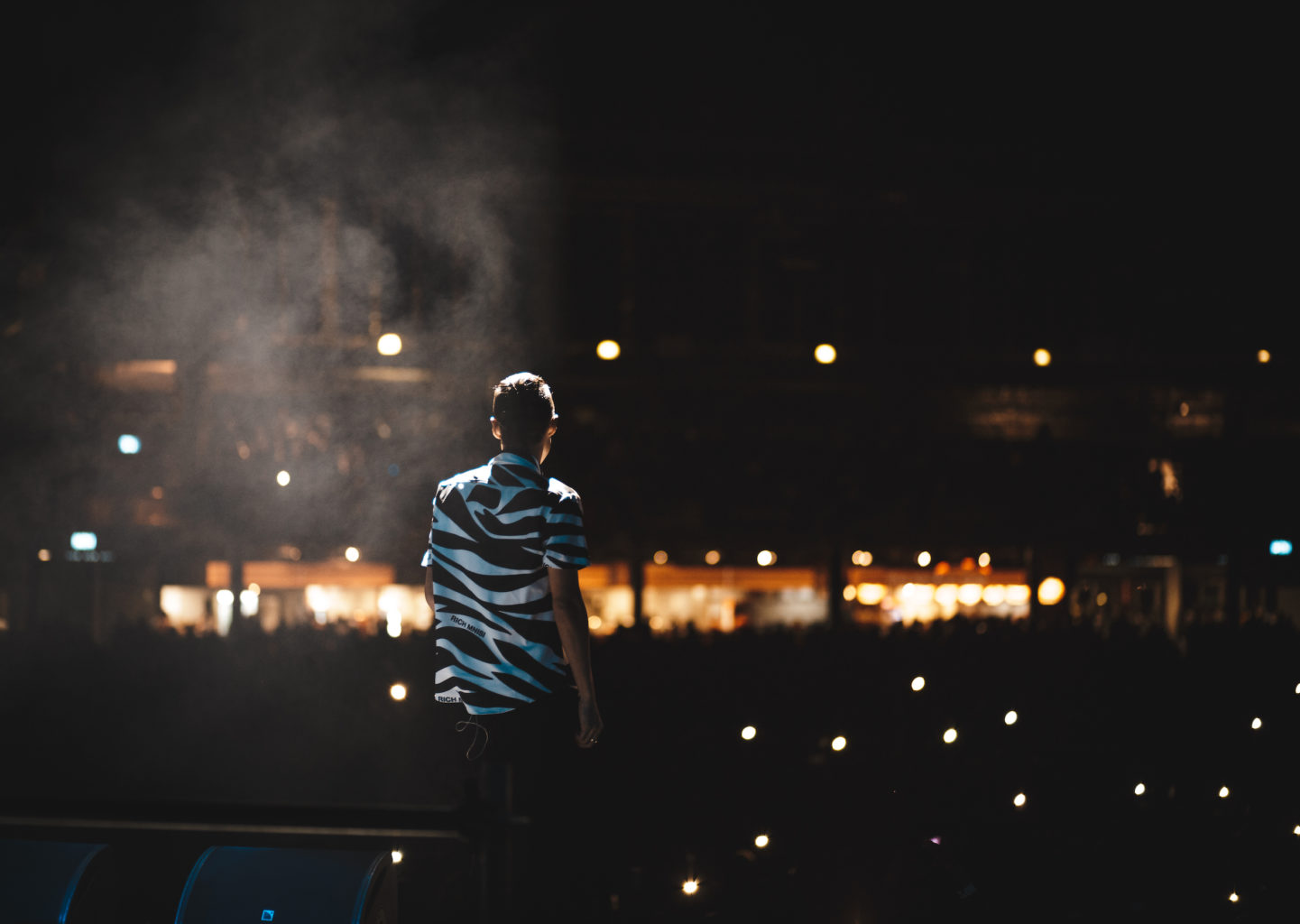 ---
This article appeared in "Character Media"'s Lunar New Year 2020 issue. Check out our current e-magazine here.