With a reassuring smile, Japanese organizing expert Marie Kondo retrieved us from the depths of our messy closets and into cleaner homes. When her television series "Tidying Up with Marie Kondo" premiered on Netflix in early 2019, it was like holding up a (very clean) mirror to some of us, asking us to take stock of our belongings and keep only the things that "spark joy."
Following her meticulous instructions, including one that insisted the owner must touch each and every item individually before deciding to keep or toss it, we collectively decluttered. Clothes were the immediate target, but along with hardly worn overalls and dresses in conflicting patterns, many people threw out boxes of art supplies, forgotten board games, dusty tennis rackets, unused stand mixers and hundreds upon hundreds of books—many of them unread.
"Not only did I get rid of over 15 pounds of clothes that had been sitting in boxes around my house, I also donated several French textbooks I had bought in the hopes that I would one day try to learn the language," says Neela Sunil, a 32-year-old illustrator.
Another amateur purger admitted she had "dumped" several cookbooks that had been collecting dust in her cupboards, since she never had the time to experiment with baking cakes and desserts. Both seemed happy with their cleanse. Not only did they acquire extra shelf space, they also agreed their lives felt less chaotic post-KonMari.
Later that same year, news stories flooded cities around the world. A deadly virus was on the loose, taking victims both young and old. Those early days of the COVID-19 pandemic felt almost like a zombie apocalypse. Governments called for shelter-in-place orders, setting mandates to send the message that we were safer in the confines of our own homes. Days passed, then weeks and months.
So much time indoors without social contact left us rifling through our cabinets and digging out boxes from storage to find something, anything, to occupy our newfound free time. Perhaps we could learn a new talent or pick up an old hobby we'd forgotten. Maybe now was the best time to bake focaccia? Or build a console table? Or learn how to make macramé? Alas, that meant repurchasing many of the things Sunil and others like her had thrown out after careful consideration.
"My interests haven't changed over the past few years, so now that I have some time I still want to learn a new language," admits Sunil. But she also certainly isn't about to open up her purse strings to restock on French textbooks. "I never thought my life would come to such a complete stand-still and yet retain some semblance of normalcy," she says.
Sunil signals a feeling most of us can relate to. Though the pandemic has slashed jobs across the nation and many have seen a decline in work and income, we maintain a sense of buoyancy scaffolded by video calls, trips to the farmer's market and frequently baking banana bread.
While getting rid of our material possessions once seemed like a good idea, the absence of those things only heightens the feeling of loss and existential dread that many of us are struggling with in the wake of the pandemic. According to the British journal "The Psychologist," our objects embody our sense of self-hood and identity, becoming external receptacles for our memories, relationships and travels. Those little memory boxes strewn around our homes reminded us of our pre-pandemic selves, full of hope and the belief that plenty of time remained to do the things we loved.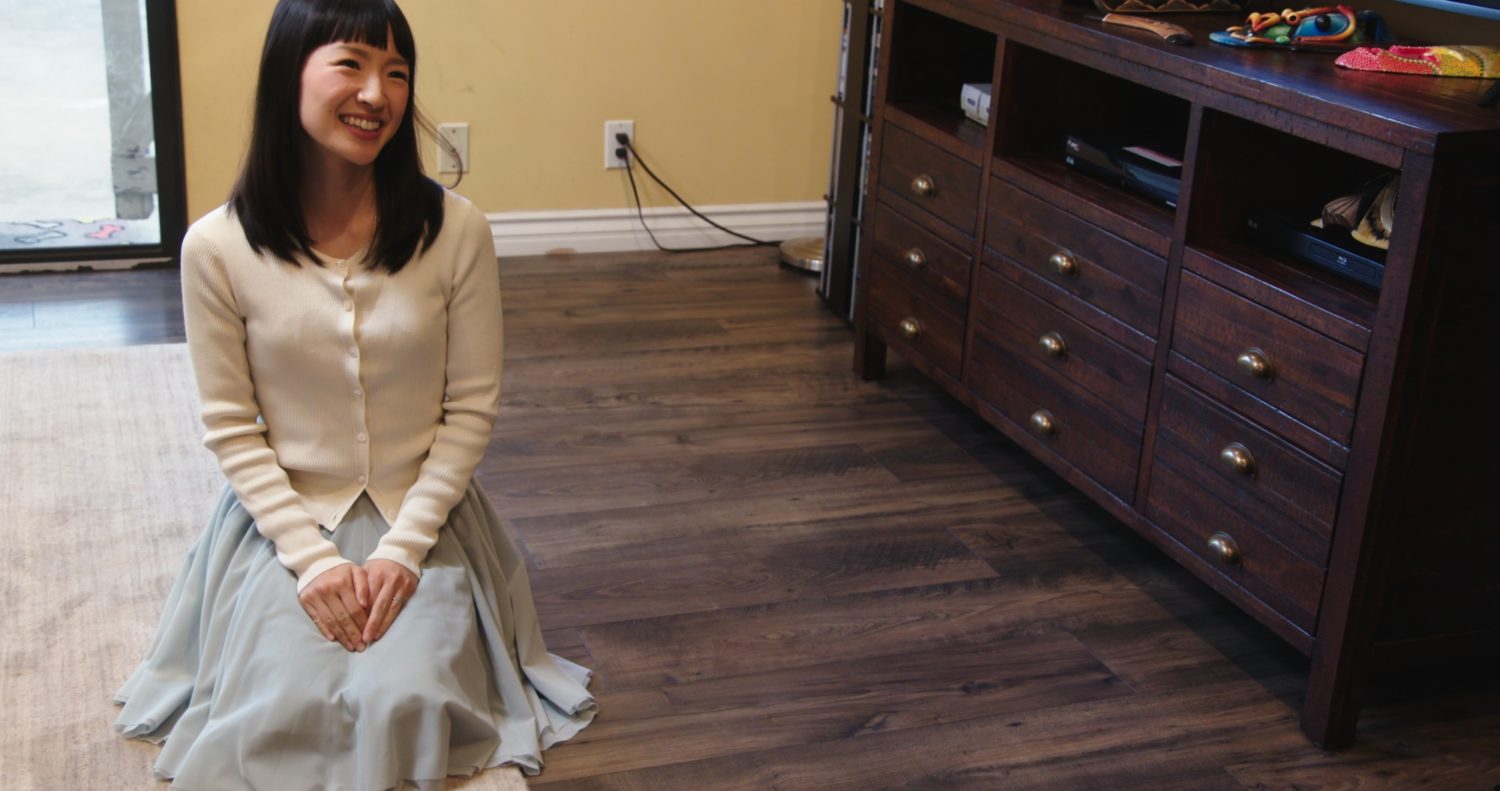 Holding onto things we seldom used did little to benefit us in the moment. But at a time when we aren't able to see our family and friends, it's still something we miss. The logistical nightmare behind rifling through every single thing we owned seemed bearable, if we could only reach the zen-like demeanor of Miss Kondo. But through many points in our shelter-in-place days, we now find ourselves thinking fondly of our cake pans and out-of-tune violins, harboring a hollow grudge against Kondo, as though if not for her, we'd all be speaking fluently in French. Oui.
---
This article appeared in "Character Media"'s July/August 2020 issue. Check out our current e-magazine here.