If you think back to your high school summers, chances are that you'll remember sleeping in and probably eating too much junk food. But Jackie Liu isn't your average 17-year-old. "I co-wrote a letter to my school's administration regarding anti-racism reform within the district, so I had a Zoom meeting this morning with the principal and vice principal," Liu says, calling from her Massachusetts home. "Then I worked out and painted for about an hour."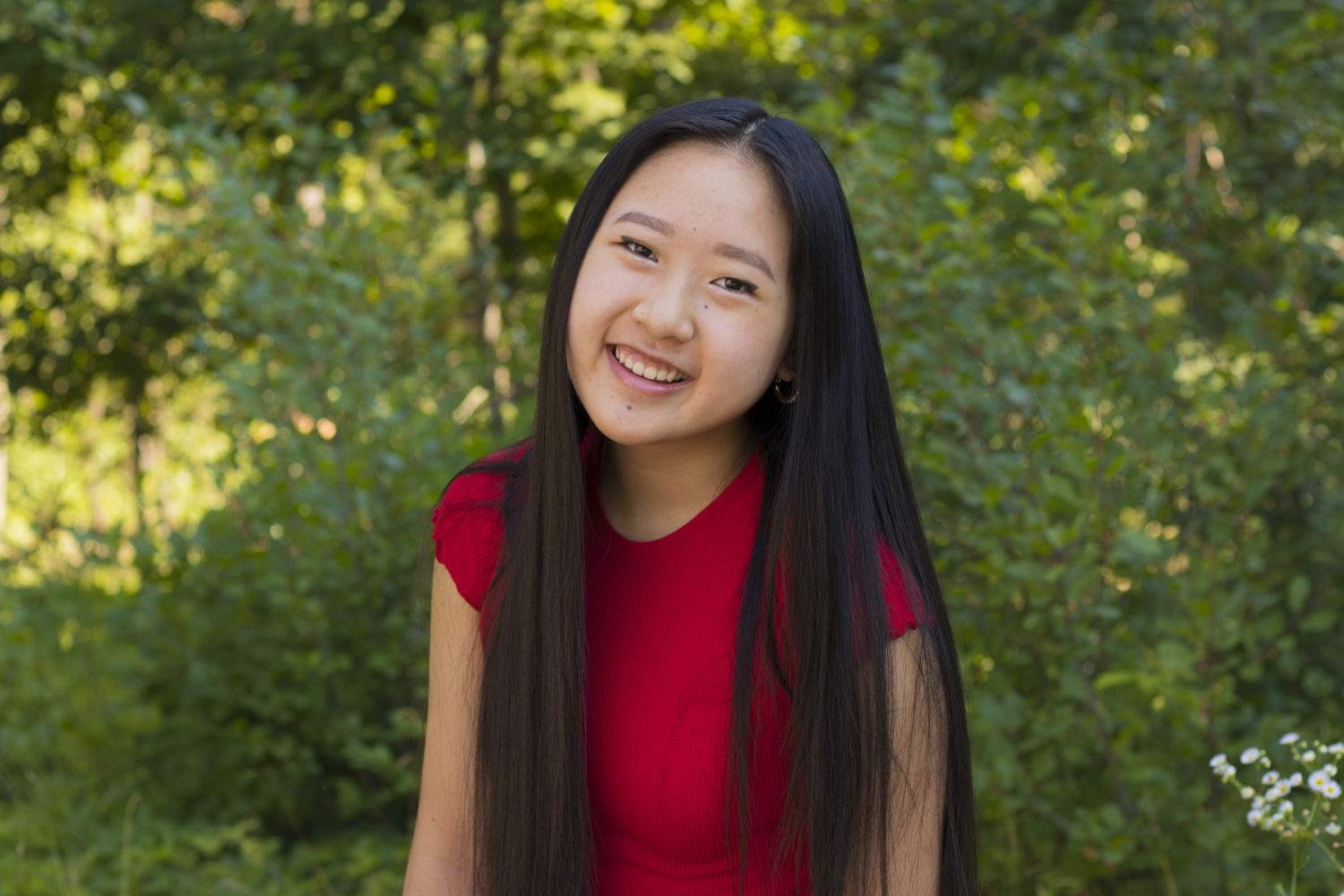 Her voice is bright and upbeat, but modest—it's all in a day's work for the self-taught artist. Liu has recently enjoyed a wave of viral fame that's led to her selling hundreds of dollars worth of prints, a feature of her work on BuzzFeed and her iconic celebrity portraits trending on TikTok and Instagram. But though this might go without saying, Liu doesn't just create for the clout. Her more personal works read like a visual diary chronicling the life of a young activist, and she even runs her own nonprofit, Colors of Care, which provides original coloring book pages to pediatric hospitals across the nation.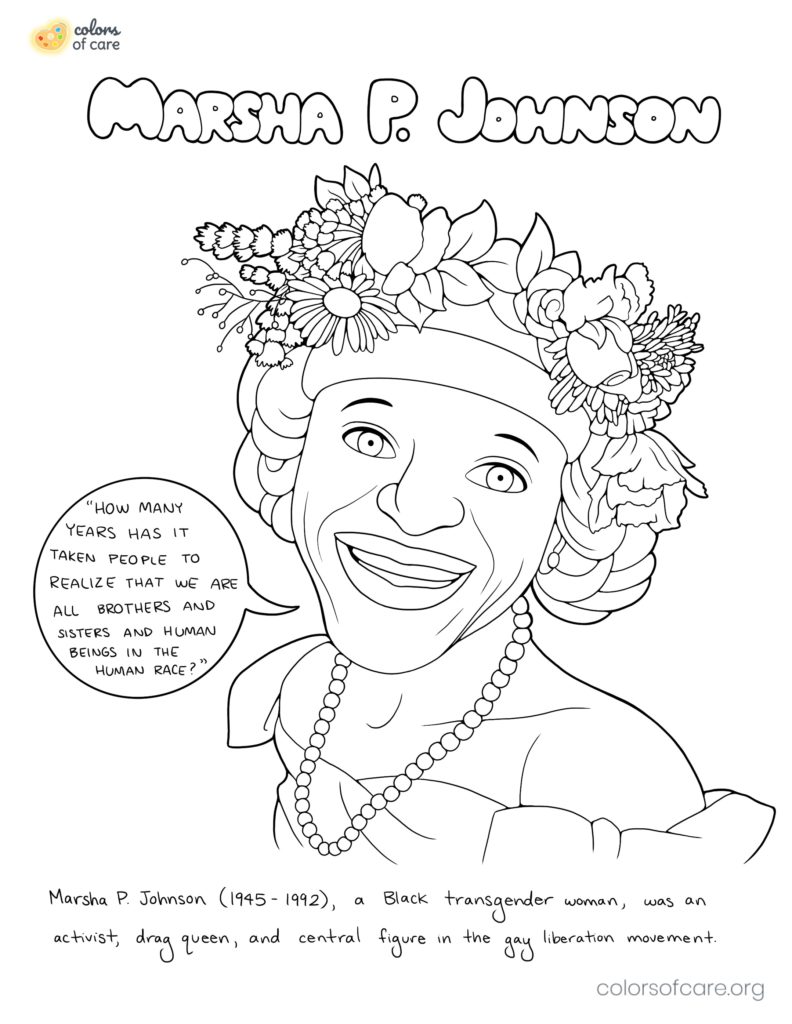 Though the online world has only recently picked up on Liu's talents, it's been a lifelong journey for her. "I've been drawing as long as I can remember. I adopted it as my 'hobby' when I was 8, and having a sense of proportion and colors gave me a good foundation to start off," Liu says. Her pencil illustrations of fruit and desserts, seen in a few TikTok compilations, are so tantalizing that it's hard to believe you can't just sneak a bite or two. But transitioning from her original drawing style to her now-instantly identifiable paintings took quite a bit of doing. "I hated painting because it was a lot harder to control, but now I love it because of that," Liu says. "I developed my style over time by forcing myself to detour from my perfectionism, and now I deliberately try to not be perfect."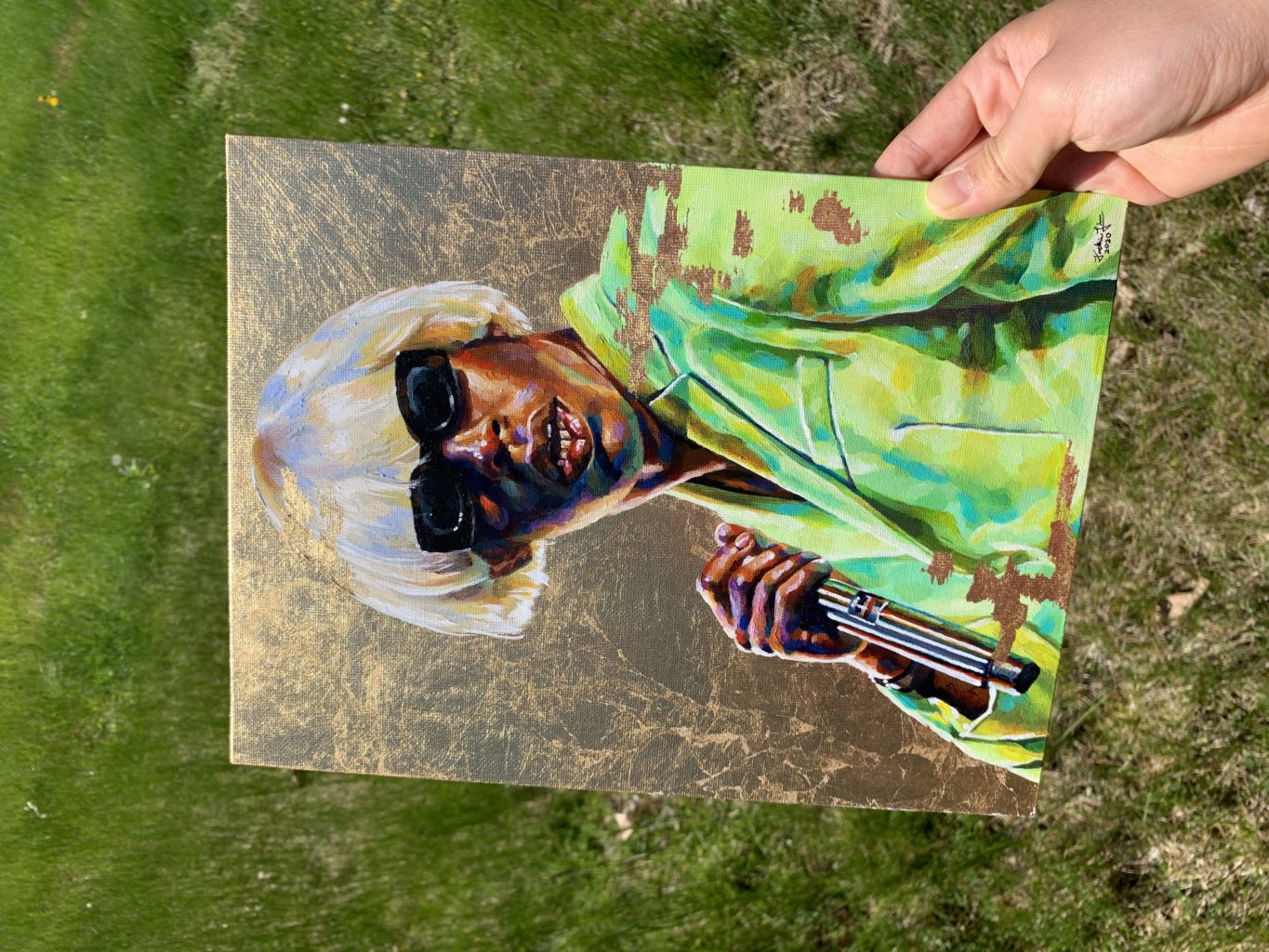 While the COVID-19 pandemic has seen life grind to an unprecedented halt around the world, it's also proven an unexpected blessing for Liu, who suddenly found herself taking her high school classes from home. "I didn't realize how stressed I was until now, so that sense of overwhelming relief just allowed me to fully fling myself into art. I'm scared to go back to reality," Liu says, laughing. She needs every minute of her newfound free time, too. Although she condenses her painting process down to just minutes on social media, each work takes somewhere between five and 12 hours, with some running up the clock to 60 or more.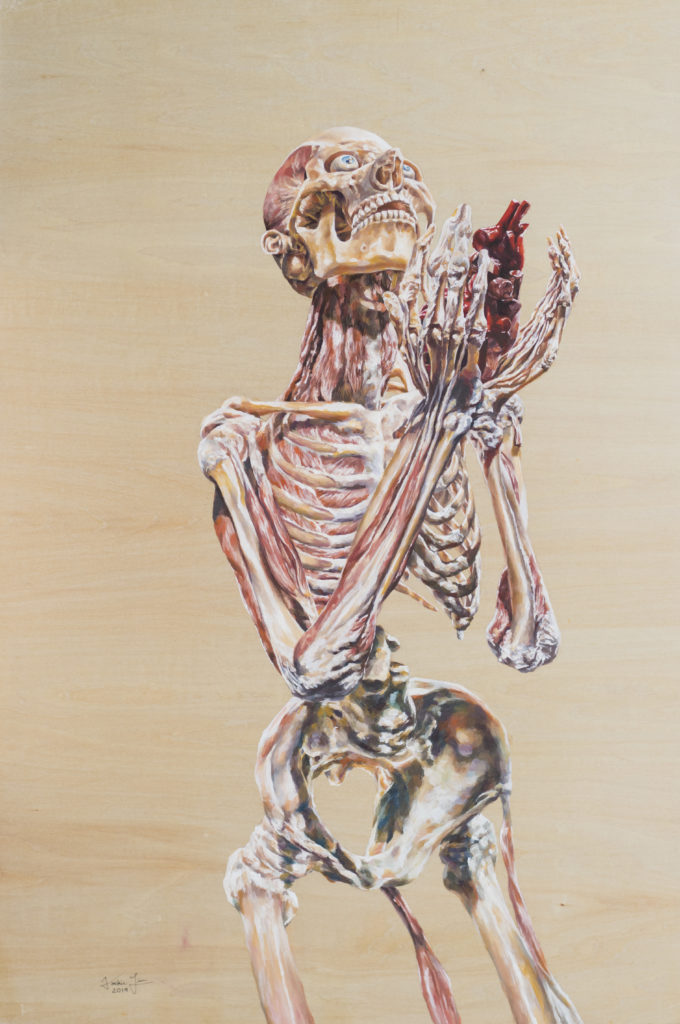 But all those hours go toward a good cause (or causes, rather). Remember how we mentioned that Liu's not your average 17-year-old? "At the beginning of quarantine I auctioned some of my original pieces, and I raised about 600 dollars for the GlobalGiving Coronavirus Relief Fund, then I created a portrait of George Floyd and raised about 400 dollars for the NAACP Legal Defense Fund," she says in her typical nonchalant tone. "In my birthday week, I decided to donate all of the money from selling prints, and I raised about 600 dollars total, which I donated to Campaign Zero, Save the Children and the Navajo & Hopi Families COVID-19 Relief Fund." That's one impressive birthday gift.
Although Liu is grateful for her legions of Internet fans, she's now finding herself on uncertain ground in terms of her personal artistry. Her celebrity portraits have brought in the most attention and revenue, but to her, the creative process is starting to feel a little shallow. "I knew it was more formulaic, I knew people on TikTok would be receptive because that's just what people like, but I don't think it's particularly meaningful for me," she says. "So I have to balance personal interest in terms of creating what I want and also commercial interest in terms of financially supporting myself. I'm hoping that I can incorporate more activism within my art."
Those hopes might not be so far off for Liu. As she heads into her senior year of high school during what feels like an increasingly unstable time period in history, she's staying upbeat and openminded about whatever comes next—even if it looks a little different than what she might expect. "This time has made me fall in love with art again, and I want to incorporate it in a more substantive way in my future," Liu says. "It's okay that my art is a little chaotic and not directed. I'll find my place eventually."
---
This article appeared in "Character Media"'s July/August 2020 issue. Check out our current e-magazine here.