The Newport Beach Film Festival (NBFF) is taking audiences on a romantic trip to Rome, Italy for this year's Chinese Spotlight.
Yes, Rome. The film "The Italian Recipe," which will screen next Wednesday, Oct. 19 at 7:30pm in Costa Mesa's Starlight Triangle Square Cinemas, follows a Chinese girl named Huang Manman (Yao Huang) who travels to Italy with dreams of becoming a professional chef. But when she runs into her idol, spoiled Chinese pop star Peng Baiyang (Xun Liu), an unexpected love story begins on the streets of the Eternal City. The feature marks director Zuxin Hou's highly anticipated first full-length release.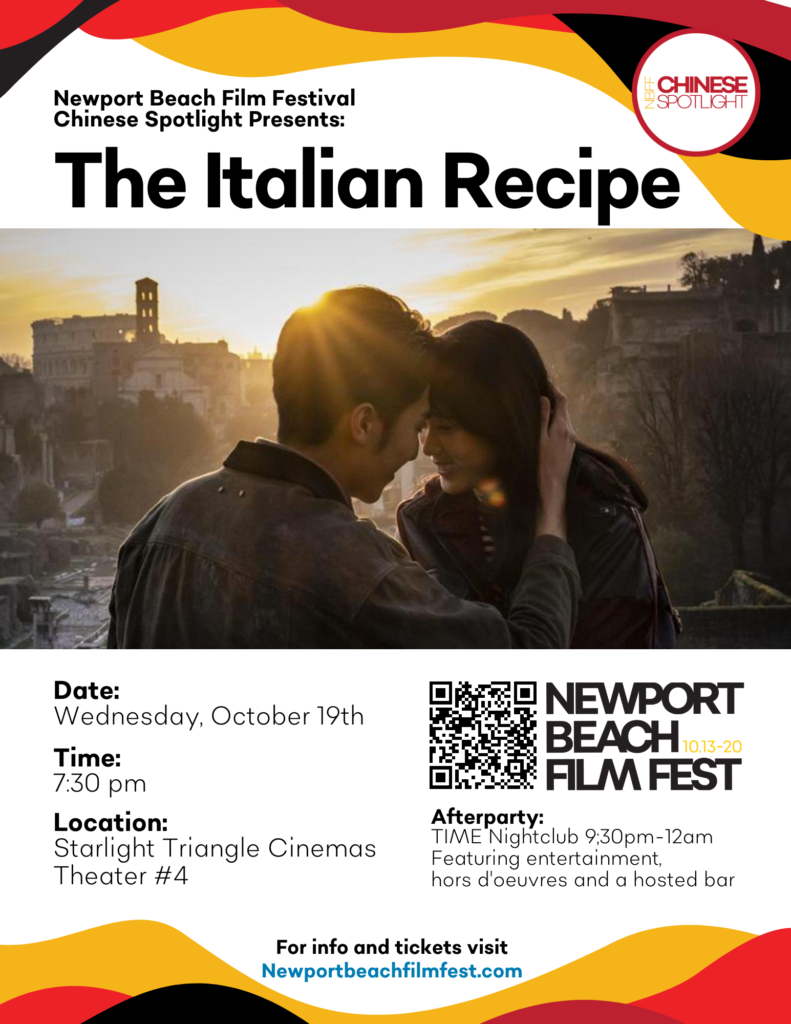 "The Italian Recipe" is this year's Chinese Spotlight film at the 23rd annual NBFF, which kicks off tomorrow, Oct. 13 and runs until Oct. 20. The festival's 2022 international spotlight programming features additional showings from Vietnam, Korea and Japan, which will also take place on Oct. 19. After the films, guests can watch live cultural performances and partake in hors d'oeuvres at the annual Pacific Rim Showcase Celebration, downstairs at TIME Nightclub starting at 10pm. Tito's Homemade Vodka will also host the bar.
Watch the trailer for "The Italian Recipe," then grab your tickets through the NBFF Film Guide! Tickets are $25 for just the screening and $50 to attend both the screening and after-party. Use the discount code below at check-out to receive $5 off!