There's something uneasy that haunts the dirt roads of the Japanese American community living on Terminal Island on this season of AMC's anthology series, "The Terror." Many horror movies like to play up on the element of suspense of what the thing is that is terrorizing protagonists. But not "The Terror: Infamy." The specter of this show makes a dramatic, tea-serving entrance at a brothel. She's a beautiful woman with a face like a china doll. But who is she? What exactly does she want? And why is she forcing people to shove hairpins in their own ears?
Sukezane is the power behind that unnerving spirit. She's an L.A. transplant from Kyoto, Japan and has appeared on shows like "Lost in Space" and "Heroes Reborn." But in reality, Sukezane is much less scary, and a lot more warm-hearted than her on-screen persona. She got into acting for a more noble reason that most Tinseltown residents can say—she wants to do humanitarian work. "When I was 20, I traveled to Tanzania for one month as a backpacker," Sukezane says. "I met this guy from the United States who was helping people there, and I asked him, 'How can I do work like you?' He said that you need to go to university in the United States and then after university. My family couldn't afford for me to go to university in the U.S. So, I decided I wanted to be an actor, become famous and get power to help people in a real way."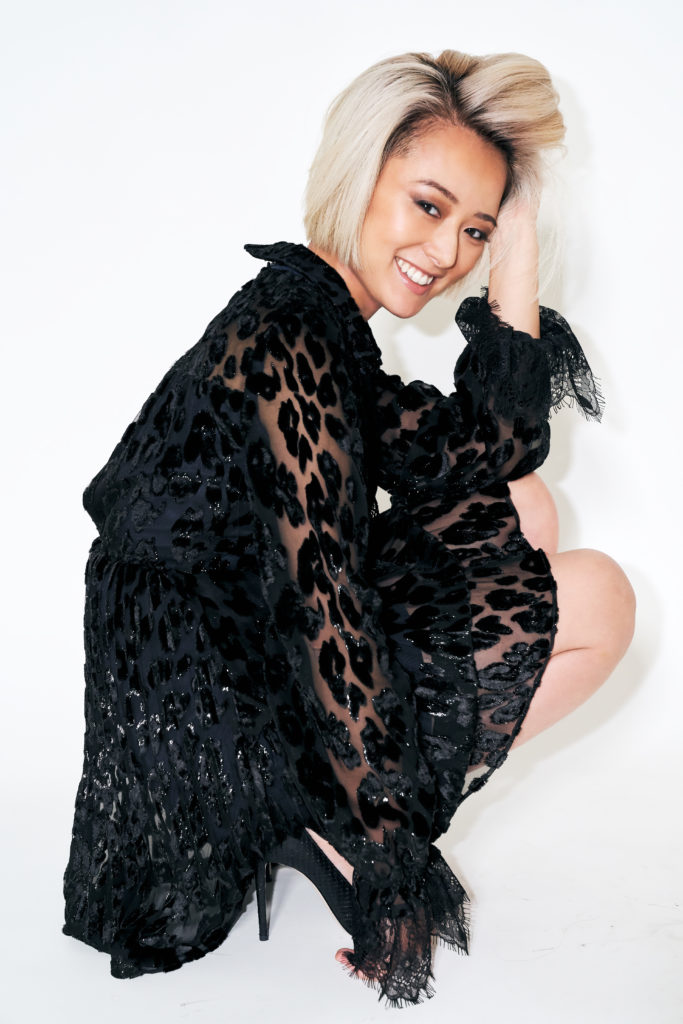 When she got back from her trip to Tanzania, Sukezane took steps to realize that dream and moved to Tokyo. There, she took acting classes for a year and a half and worked at a karaoke bar to pay for school and her impending move to the U.S. Needless to say, adjusting to life in Los Angeles was a shock to the Kyoto native. "After I finished acting school I just went to L.A.," Sukezane says. "At the beginning, I was kind of scared. All the problems with guns … I'm from the countryside in Japan. People don't have to worry about walking to school or walking outside. When I was little, you could still leave your door open at your house and nobody would go in and steal anything."
For now, Sukezane is making small steps towards realizing her dream. She feeds homeless individuals in downtown L.A. twice a week and focuses on making connections with the characters she takes on. The kindredness that she felt with her character was almost otherworldly. "I really love Yuko because she has such a deep history," Sukezane says. "Sometimes ghosts are just ghosts, and they just scare people. But Yuko has such a deep history. She was just a normal human who came to the United States when she was a teenager, as a picture bride. I feel like she probably had kind of the same feeling that I felt when I came to the United States. Because I was about the same age, her and I."
But even though she's lived in L.A. for nearly 10 years now, she hasn't forgotten her home country. She says she's most excited about "The Terror: Infamy" being shown in Japan. It wasn't until she made moves to be stateside that she learned about Japanese American internment camps and Executive Order 9066. The actress sees the show not only as an opportunity to entertain, but to educate. "You don't really learn about that history in Japan," Sukezane says. "I want them to know about it. I'm so honored to tell people about American culture. I hope people in America feel the Japanese culture, and I hope that people in Japan can learn American culture."
---
This article appeared in Character Media's September 2019 issue. Check out the e-magazine here.