It's a tale as old as time, or at least as old as the young adult literature genre. Two people, typically young, white and rebellious, initiate a clever fake-dating scheme to fool friends, family, etc. "Frankly in Love" begins with this same premise, as two high school seniors conspire to date one another to hide their respective significant others from their families. But while Frank Li and Joy Song might be young and rebellious, they're both Korean American. And it should be evident from a cursory look at the hefty novel that a simple fake-dating plot alone can't fill that many pages.
Korean American author David Yoon (who's married to Nicola Yoon, author of "The Sun Is Also a Star") explores the in-between-ness of being a "hyphen" through the eyes of Frank, as he navigates his personal world of romance, college applications and the SATs, while struggling to balance the much bigger worlds of American and Korean culture. He's in love with Brit Means, the white, woke pixie dream girl of every YA protagonist's dreams. Knowing that his "super-Korean" parents would never approve, Frank makes a pact with family friend Joy to fake-date each other so she can also see her Chinese boyfriend Wu, because, well, Frank and Joy's families are racist. They discriminate against black people (like Frank's best friend, Q), white people, Latinos, other Asians. Pretty much anyone who's not Korean. It's an uncomfortable truth that's rarely, if ever, addressed in popular portrayals of Asian culture—Asians are (surprise!) just as biased as any other race.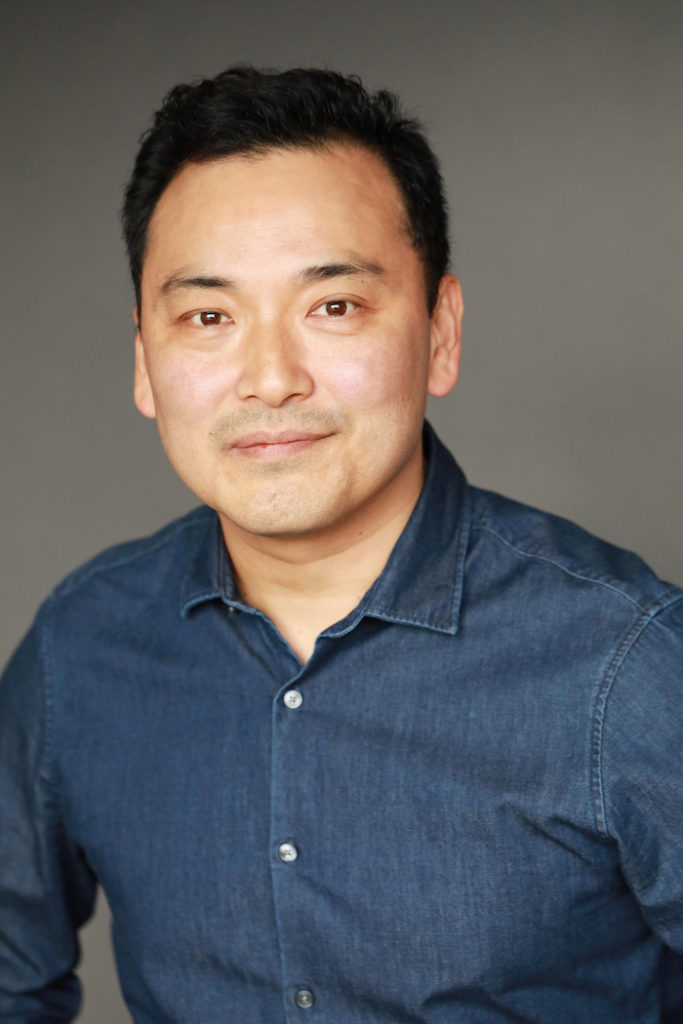 But unlike most YA novels featuring star-crossed teens, the main characters don't ignore their families' outdated beliefs and follow their wayward hearts, because as Yoon, Frank and any other second-generation American can tell you, it's not that simple. Family ties and filial piety run deep in Asian culture, and try as they may, Frank and Joy can't abandon the headache-inducing expectations of their prejudiced parents. Means exemplifies the other end of the spectrum, flippantly telling Frank, "'You need to hate your parents in order to leave them.'" The comment underscores the growing divide Frank feels between his life as an American teen and his duties as a good Korean son, as he increasingly questions the notion of being Korean American.
Frank's many worlds are populated by an extensive roster of strong characters, who never lose their individual voices. They're as much a part of the story as the central romance of the plot, rather than serving as its dismissible backdrop. And, though the book touches on everything from police brutality to the intersections of race and sexuality and the very meaning of life and death itself, "Frankly" is genuinely funny without being silly. It's not a difficult read, and Frank's voice fills the pages with a kind of wistful, mature philosophizing, while still staying light and true to his teenage character. He doesn't speak in grandiose comparisons (looking at you, John Green), and often says "Metaphor incoming" when he's at a loss for words.
The storyline is predictable, but in some ways, that's what makes it unpredictable—in the age of writers trying hard to shock audiences with something new, Yoon sticks to a tried-and-true script. He pushes the boundaries of that script, but the novel's simplicity allows Yoon more room to explore the many facets of Asian American heritage in 21st century America. Comparisons with "To All the Boys I've Loved Before" are inevitable, but this is a harder-hitting and intersectional look at all the joys and heartbreaks of coming of age. Yes, it's a YA romance, but there's so much more at stake in "Frankly in Love" than a first love.