TEXT BY JENN IM
My mom's shrimp pancake was something I always looked forward to at any party, family gatherings or celebrations. It's such a simple dish, but because it was served only on special occasions, it always seemed so fancy. As a kid, I would load up my plate before they ran out, and now I know I can make them for myself. This dish isn't the most traditional Korean recipe, but it has Korean elements to it, like frying batter to make a pancake and adding green onions. Enjoy!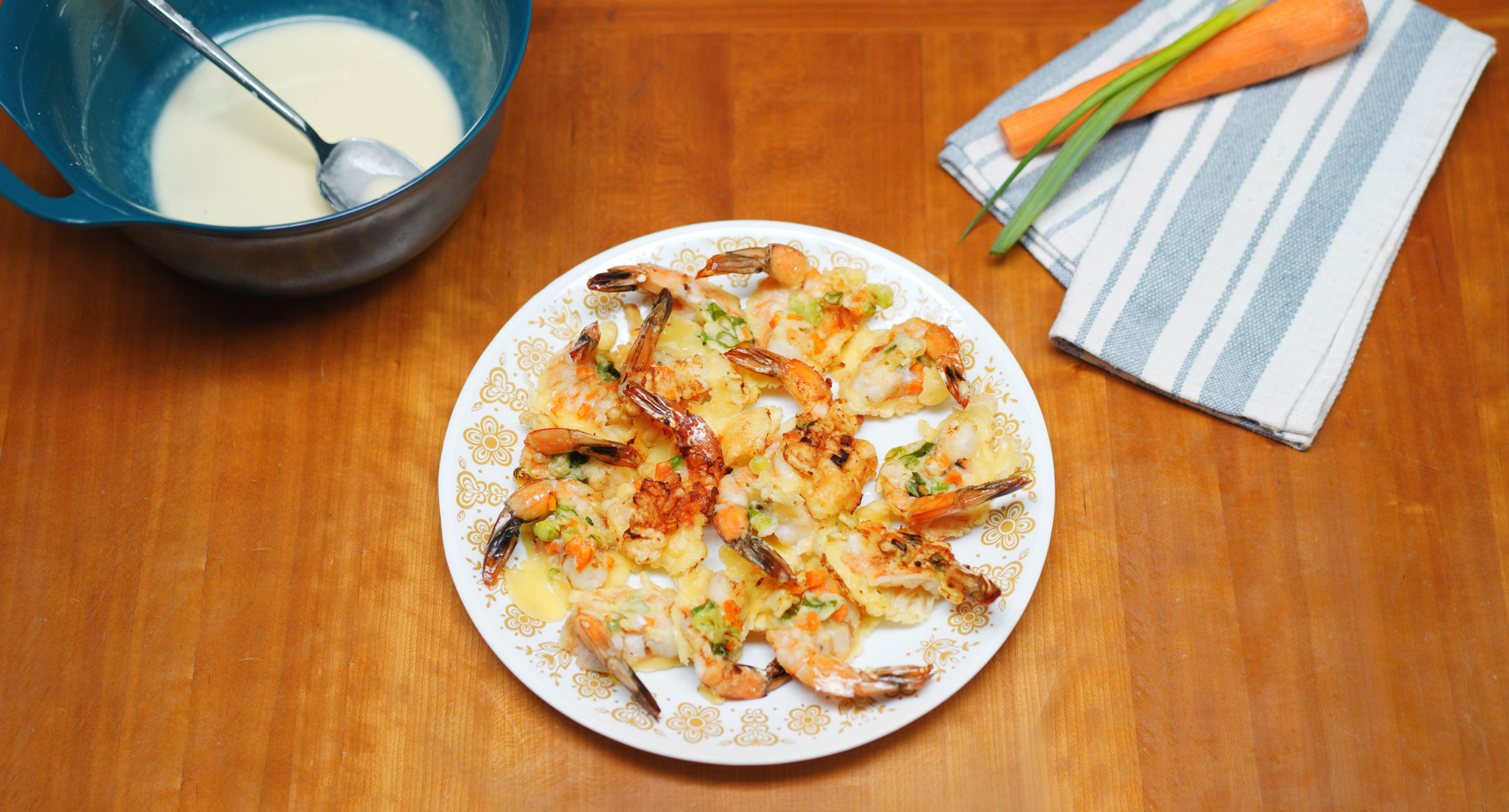 INGREDIENTS
15 shrimp
1/4 carrot
1 green onion
1/4 cup of potato pancake flour
1 egg
1/4 cup of water
Pinch of salt
Canola oil
STEPS
1. Wash and shell shrimp up to the tail.
2. Next, devein shrimp carefully, butterfly them flat, cut slits and sprinkle salt on one side.
3. Finely chop carrot and green onion. Set aside for later.
4. Mix potato pancake flour, egg and water. Set aside for later.
5. Heat a good amount of canola oil on frying pan at medium heat.
6. Dip shrimp in flour mixture and set it on the frying pan carefully.
7. While waiting for one side to cook, place chopped carrot and green onion on top of the shrimp and enclose it with a teaspoon of the potato pancake flour mixture.
8. Flip and cook all the way through.
Character Media tested out the recipes in-house. Make sure you catch the videos and learn how to make these delicious dishes!