TEXT BY MIYA CECH
Our family's New Year's traditions are a big part of the holiday season. For as long as I can remember, we always spend New Year's Day at my grandma and grandpa's house, surrounded by friends, relatives and lots of good Japanese food. The recipes and traditions that live on in our family are generations old, and even as a gosei (fifth-generation Japanese American), I still want to carry them on.
One of my favorite treats is mochi with shoyu and sugar. My grandma now makes it using an electric mochi maker, but when I'm craving it at home, this is my easy hack.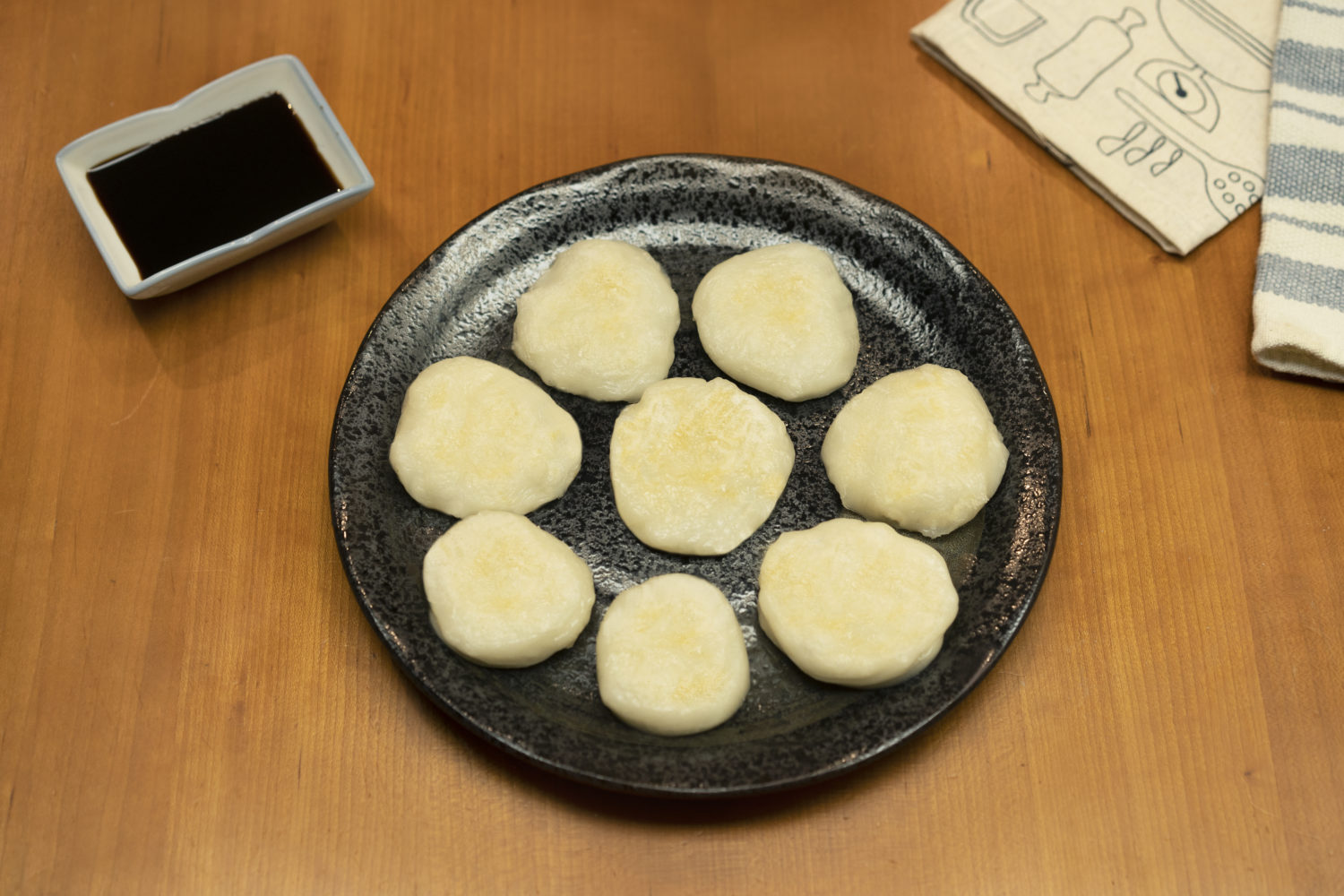 INGREDIENTS
1 cup of sweet rice flour
6 oz of water
Sugar
Soy sauce
STEPS
1. Mix rice four and water. (The consistency should be like mashed potatoes.)
2. Cover with plastic wrap and microwave for about 2 minutes.
3. Let it cool, then wet hands (to prevent sticking) and shape into round cakes.
4. Grill them on a dry pan.
5. Mix sugar with soy sauce for dipping.
Character Media tested out the recipes in-house. Make sure you catch the videos and learn how to make these delicious dishes!