On a cool Thursday evening in Los Angeles, Koreatown's Little Grace event space was abuzz with a large crowd, who'd gathered to celebrate something first and foremost on many AAPI's minds: food. More specifically on this night, food from the renowned Thai snack supplier, Dang. In addition to the brand's mainstay products, there were plenty of delicious new flavors floating around the party, like the recently unveiled mango coconut chips and toasted sesame Thai rice chips.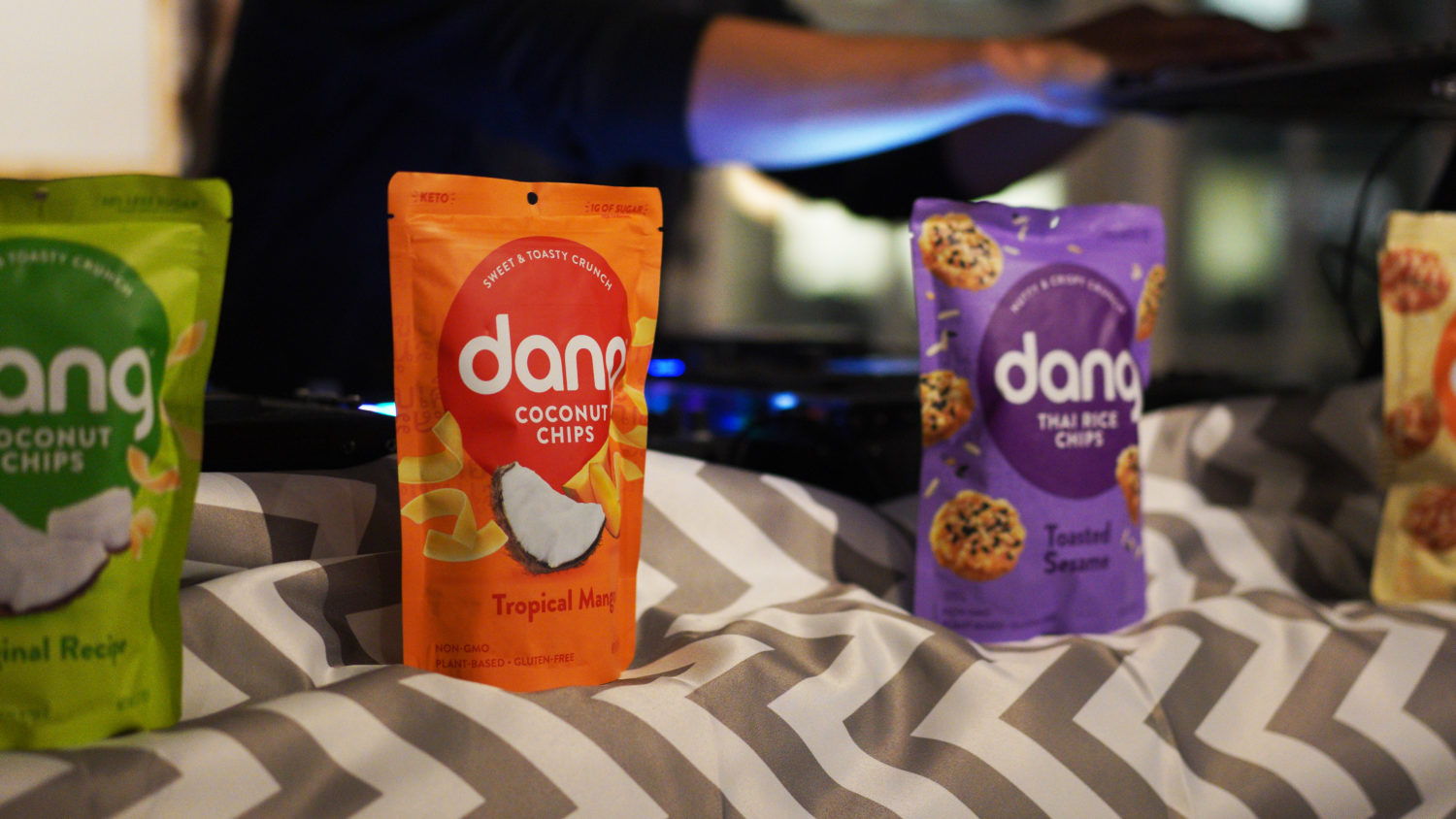 Those tasty snacks have been a long time in the making. Vincent Kitirattragarn founded the Dang Foods company with his brother Andrew in 2012, with a little help from the rest of the family. Famously, the original recipe for coconut chips came from the brothers' mom and the eponym of the company (Mama Dang, as she's affectionately known), who provided it to Vincent for a pop-up restaurant he was starting at the time. "My mom gave me this recipe for Thai lettuce wraps, it's on an index card on our wall now, and it had toasted coconut," Vincent says over the phone, a week after the relaunch party. "She was like, 'You can't buy it in the store, but what you can do is buy regular shredded coconut and toast it yourself.' So I did that, and I had seven roommates at the time; they all came out of their rooms and started eating it right out of the pan because it smelled really, really good." That early, homegrown success got Vincent motivated to leave the pop-ups behind and move into snacks.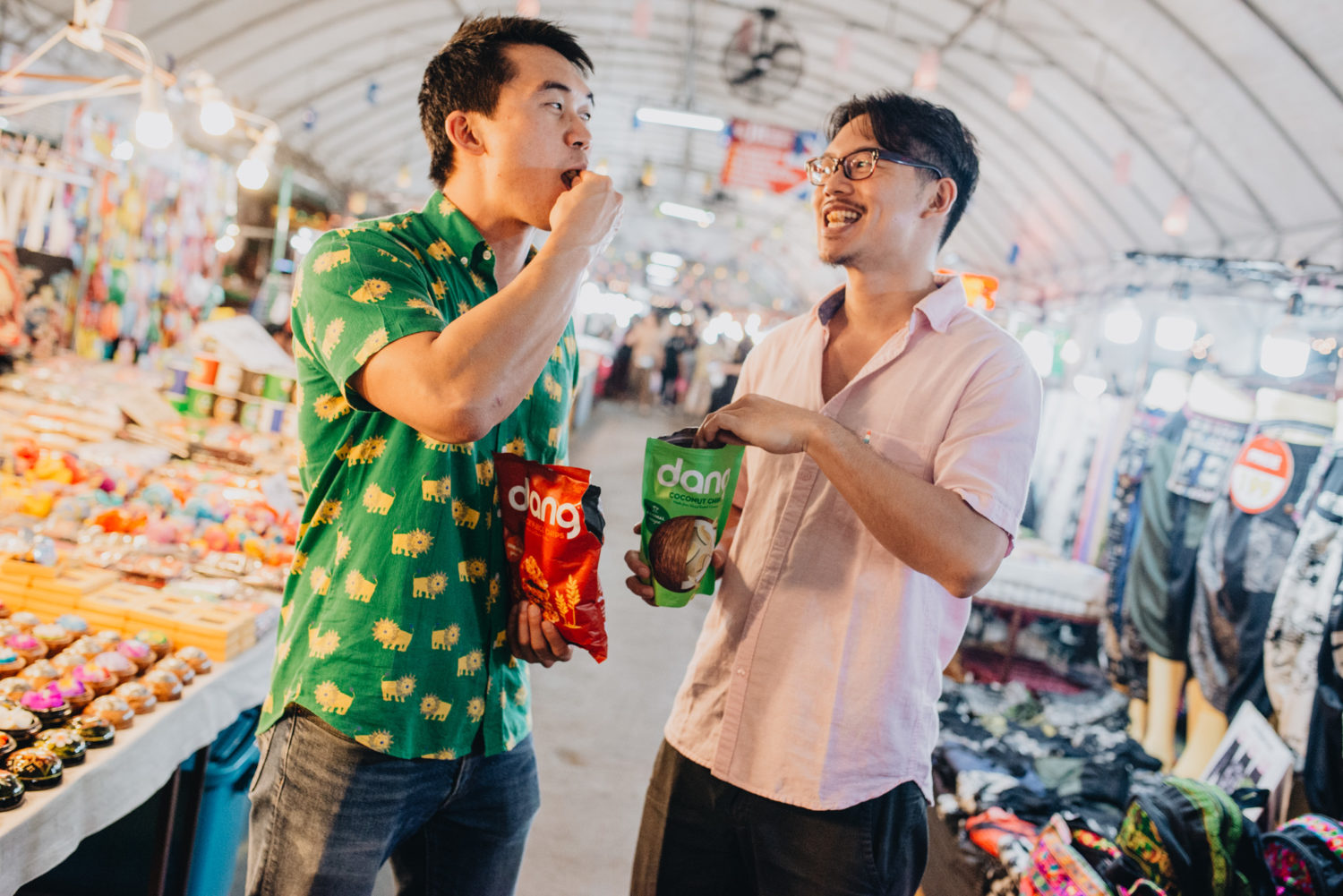 But it wasn't just Vincent, Andrew and Mama Dang who got involved. The entire family comes from entrepreneurial stock, and Vincent's grandma even owned a company back in Thailand. "I like to say we're perpetual immigrants, because we always keep moving, and we're also perpetual entrepreneurs," Vincent says. "My grandma was in real estate in Bangkok, and in lumber. I remember finding this booklet, it was the Thai-Chinese Business Association of Bangkok—it was like 20 males, and her. She was the only female. So she was a badass, she was a hustler, and I feel like that spirit continues in us as well."
The rest of the Kitirattragarns have also helped in the creation of Dang Foods, from the brothers' dad, whose trade show experience proved an invaluable asset to the guys as they got started, to the cousins who still help supply new snack ideas and connect with ingredient suppliers in Thailand. "That was actually something our dad told us: 'Hey, if you're going to do something, do something with the family, because they're there, they want to help,'" Vincent says. "A big part of our competitive advantage is the family that we have overseas." That's how they've sourced their famed coconut chips over the years. Now, a little under a decade after the company first kicked off, the brand has expanded to include paleo snacks and keto-friendly bars in flavors like lemon matcha and Saigon cinnamon chocolate.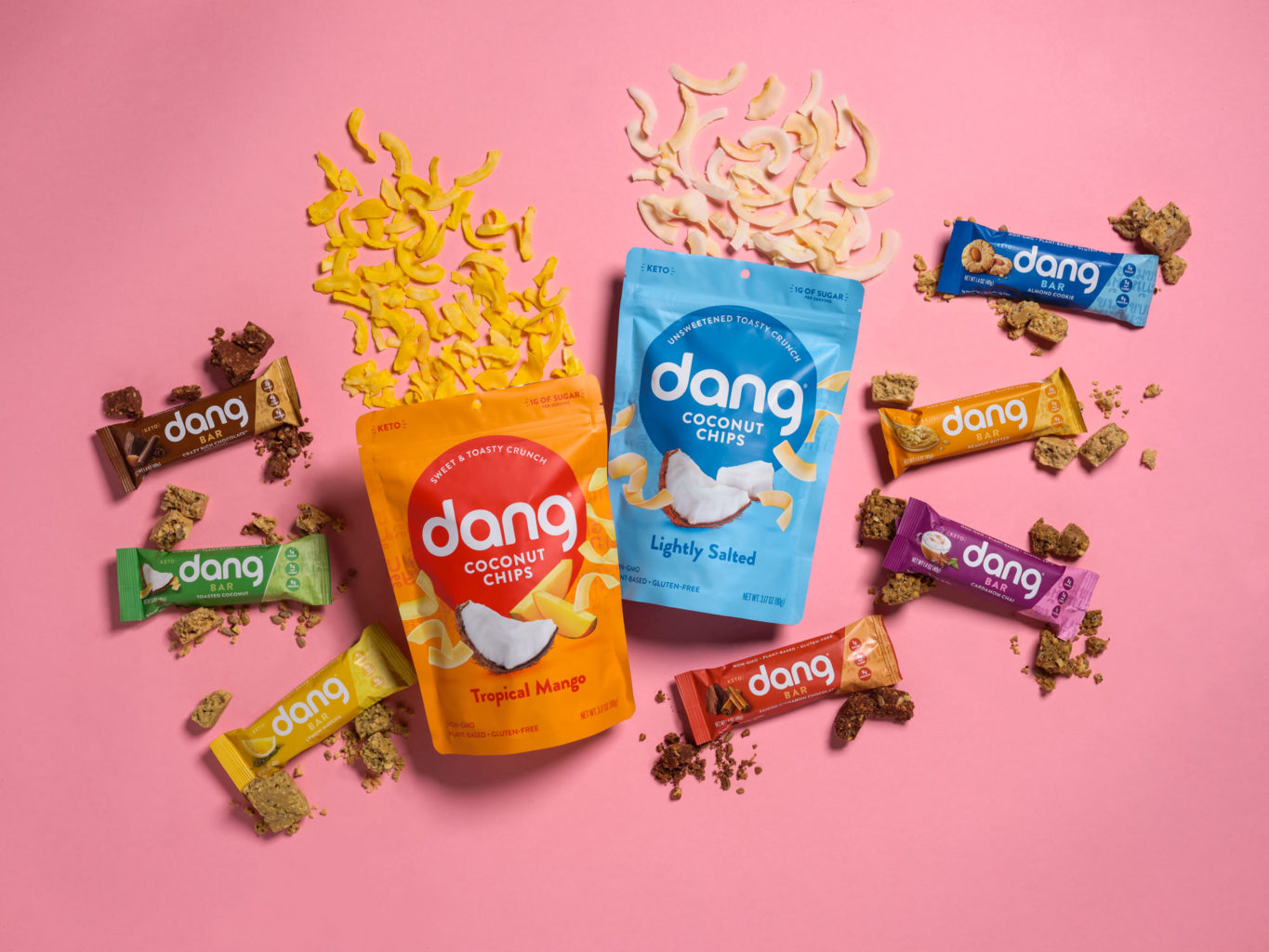 As always, Vincent and his team have retained the same attention to great taste and flavor profile that set them apart in the first place. "Industry-wide, we're very well-known for having the best coconut chips," says Jina Wye. She's headed up marketing at Dang Foods for the past two years. "Even though there's been quite a few coconut-chip competitors that have started as a result of us, we still have the category leadership. And that's driven by all the syndicated data."
But just focusing on taste and quality food wasn't enough. It might have been, sure, but the folks behind Dang wanted to be more than just any old snack company. "When I first came into the company, we had this ambiguous identity," Wye says. "If you look at some of our older branding, it says like, 'Modern Asian snacks.' The realization was that we're not some kind of Asian heritage brand, like a Pocky or Hello Panda, but we're actually asserting ourselves as truly Asian American, because that's what we are."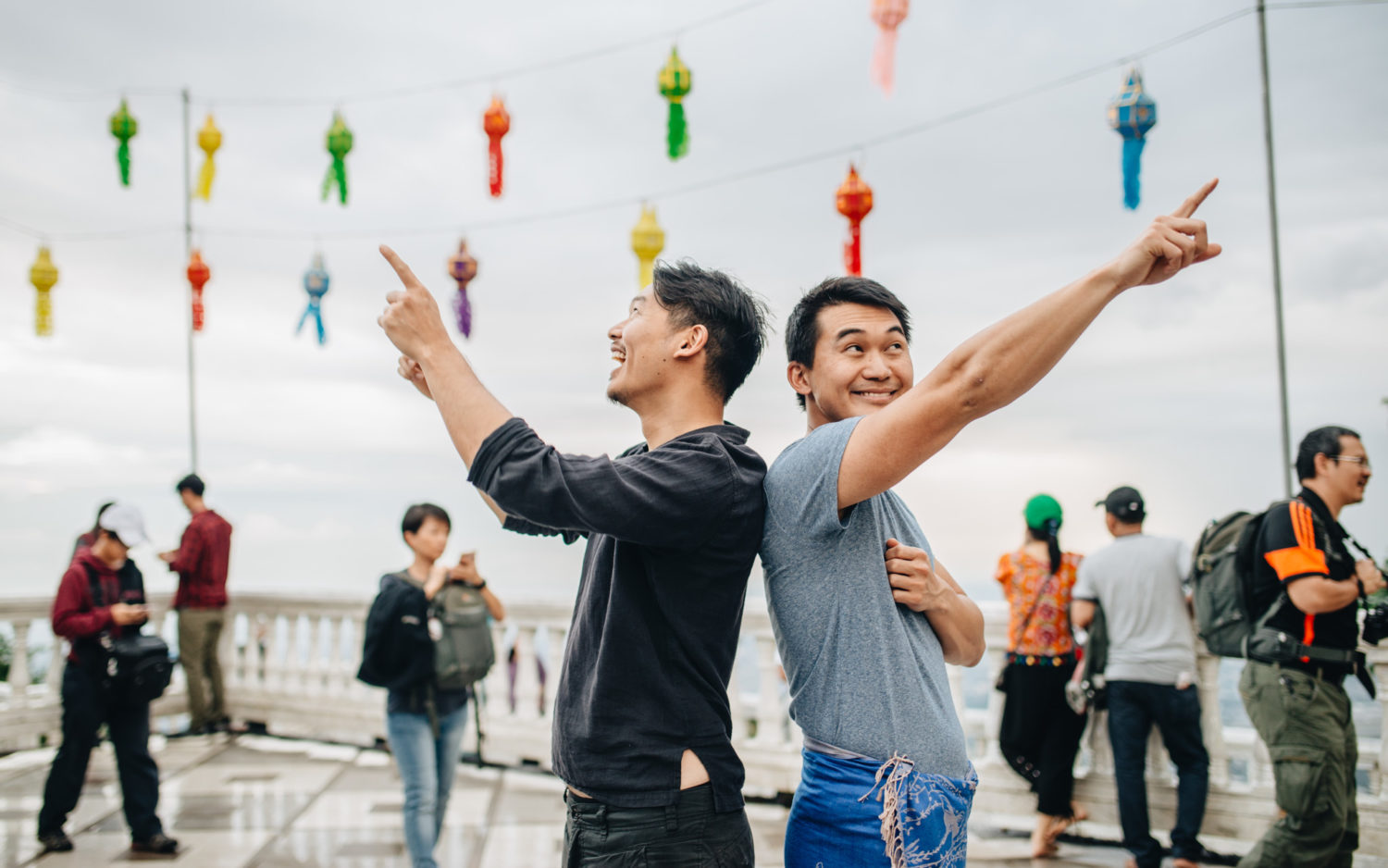 That led the team to take the big leap—rebranding. Marketing focus shifted from the typical, mainstream (i.e. white) millennial snacker, toward a different kind of consumer who doesn't usually get to see themselves represented on grocery store shelves. "When you grow up as an Asian American, you grow up between two worlds, and I actually think it's a privilege because you can pull from each one freely," says Vincent. "That's very inspiring to me, and we started talking about it, like, 'There's no Asian American snack company out there, why not?' Nobody's really talking to that person. We have a unique opportunity, given how large we've grown in the snack industry, to take that position and really own it." And own it they have. Dang's new, brightly colored packaging features flowing lines of Thai script, and a childhood photo of the Kitirattragarn brothers on the back.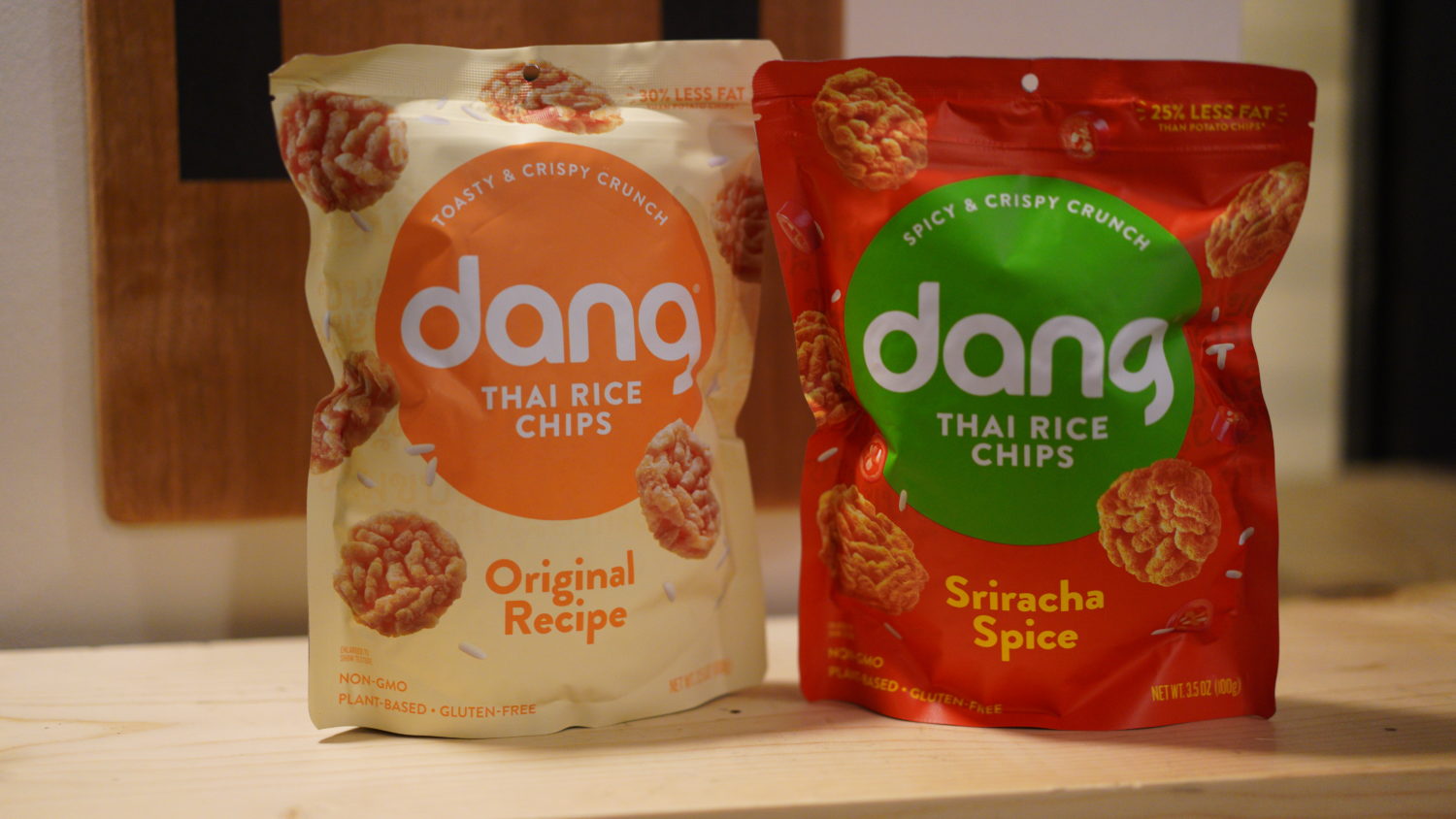 However, being the pioneer of an unknown market came with plenty of nerves in addition to that sense of accomplishment. Although Dang was and remains the leading coconut chip in the industry, there was no guarantee that consumers from all backgrounds would follow a specifically Asian-American branded company. "There's so much happening in Asian American culture, in media, entertainment and high-end food cuisine," Wye says. "All of that's really well-established right now. But we were looking for other Asian American brands, across all different categories, and there's nothing. Just knowing that we were choosing to be first in this space was daunting."
As intimidating as it was, though, Dang was ready to make their move. Vincent says he hopes that his Asian American snacks will provide others a valuable gateway into Thai culture. "We want to inspire both Asians and non-Asians to take a look into this," he says. "We want the mainstream to realize there's this whole world of flavor out there, and we make sure our products are super accessible, which snacks are great for because you just pop them in your mouth. But by using big flavors like Sriracha or toasted sesame, we showcase our heritage and say it's something we're very proud of."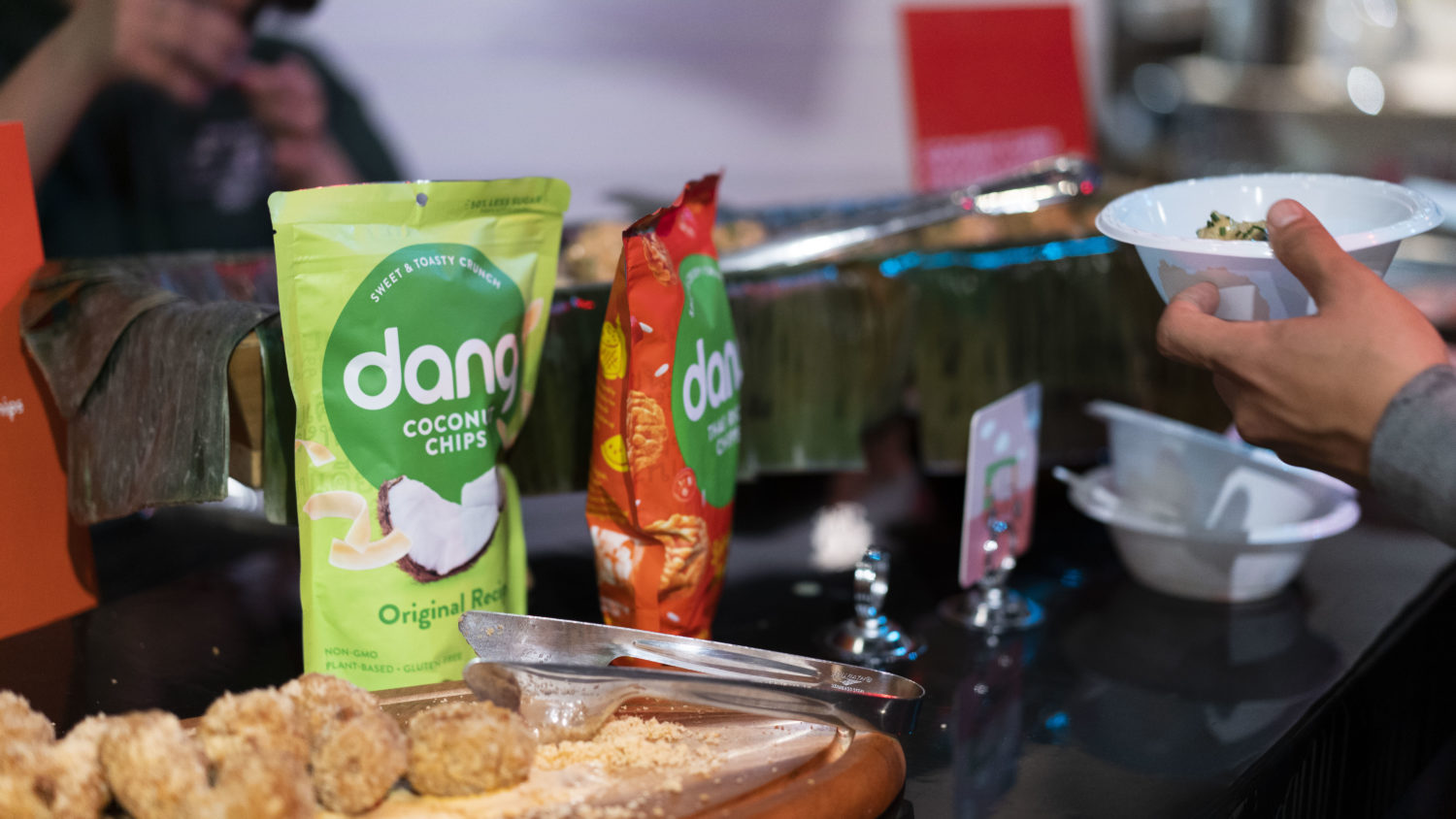 So far, the rebrand has seen huge success. "We've been getting great feedback from the community so far," Vincent says. Dang has garnered a steady stream of support from influencers and news platforms like Nextshark, and a certain Andrew Yang even joined the conversation recently.
"Andrew Yang Tweeted about us, and his wife Evelyn also posted to Instagram," Wye says. "We made little custom Yang bags. So that steady flow between the [relaunch] event and all of the posts that have been going up over the past few days, and most recently getting that support from Andrew, has been incredible."
But the team isn't stopping to rest on their recent successes. They're moving forward into other arenas near and dear to the community, including the company's ever-increasing dedication to consumer health. Diabetes indexes disproportionately high among AAPIs, and to help combat this, Dang has committed to lowering the amounts of sugar used in their snacks. "As we're digging into this new positioning as Asian Americans, one of the causes that is true to me is diabetes," Vincent says. "I have a grandmother that's diabetic, I used to be pre-diabetic myself. Across the board we're reducing sugar in our products, so we're planning to reduce sugar in our coconut chips by 50 percent by the end of the year." They're also hoping to branch out into other aspects of Thai and Asian culture, not just food. Another of Vincent's goals is to inspire others to try out wellness techniques like cupping and meditation. "Beyond food, Dang can represent that lifestyle of eating natural foods, but also living healthy through Eastern practices. That's something I've been doing a lot more of myself."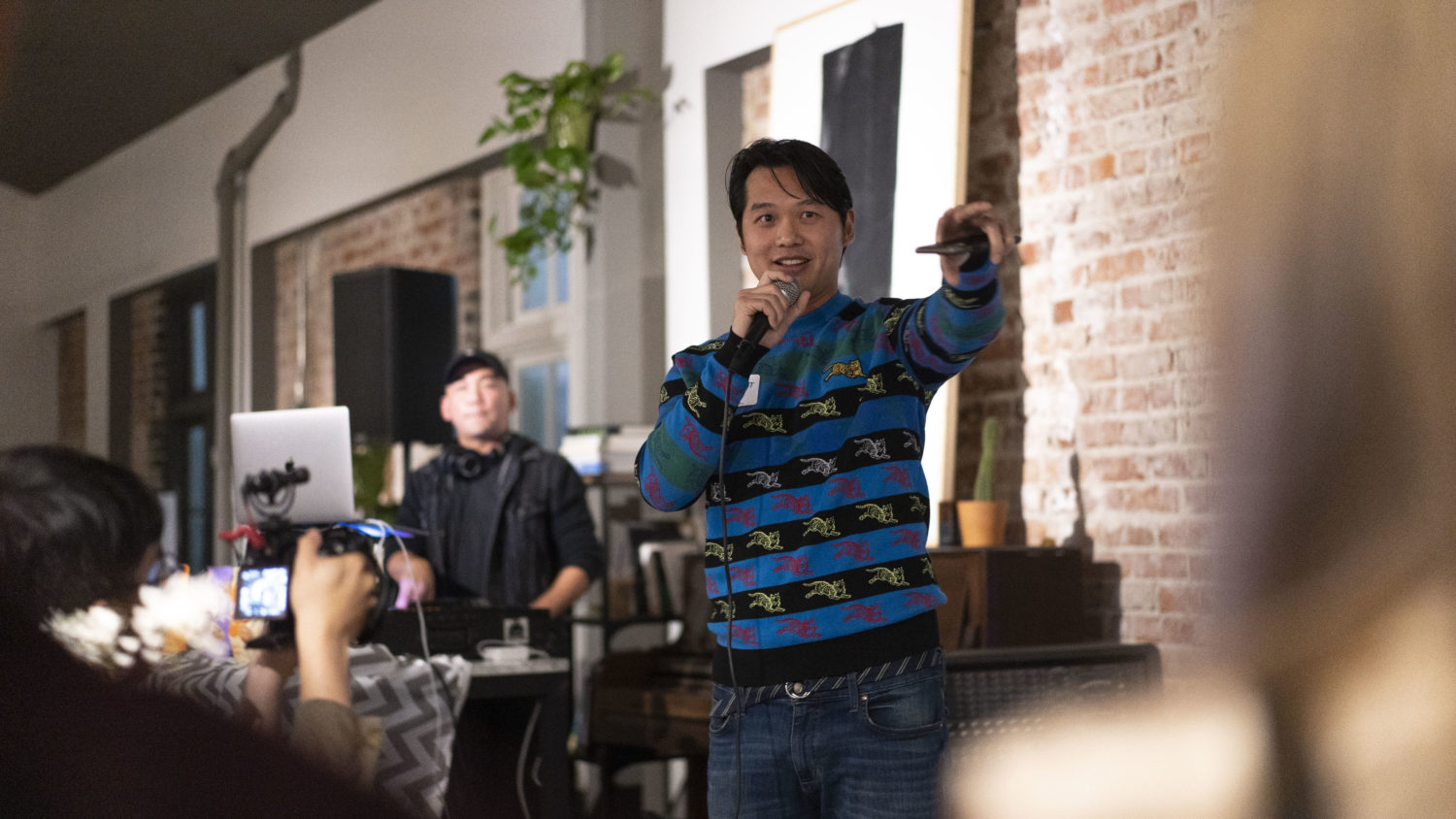 So for everyone else in the Dang gang, make sure to stay tuned. Celebrating the relaunch is just the beginning.