Andrew and Peggy Cherng's Panda Restaurant Group is the parent company of not one or two, but three different restaurant chains: Panda Inn, Hibachi-San Japanese Kitchen and most famously, Panda Express. The ubiquitous mall food court staple with over 2,200 restaurants started out with humble beginnings, but the Cherngs' mission goes far beyond fast food.
Both Andrew and Peggy grew up all over Asia. Andrew was born in Yangzhou, China. His father, professional chef Ming-Tsai Cherng, soon started working at the Grand Hotel in Taipei, where Andrew would grow up. In a September 2019 episode of Panda Express' podcast "Panda Expressed," Andrew summarizes his work ethic with one particular task he enjoyed during his time in Taiwan: deep cleaning the household fan. "To clean and clean it well, you have to physically wipe each one of [the] wires … it takes time and patience," he said. "If I decide to take on anything, I want to do it well … and I want to make sure no one else can do better."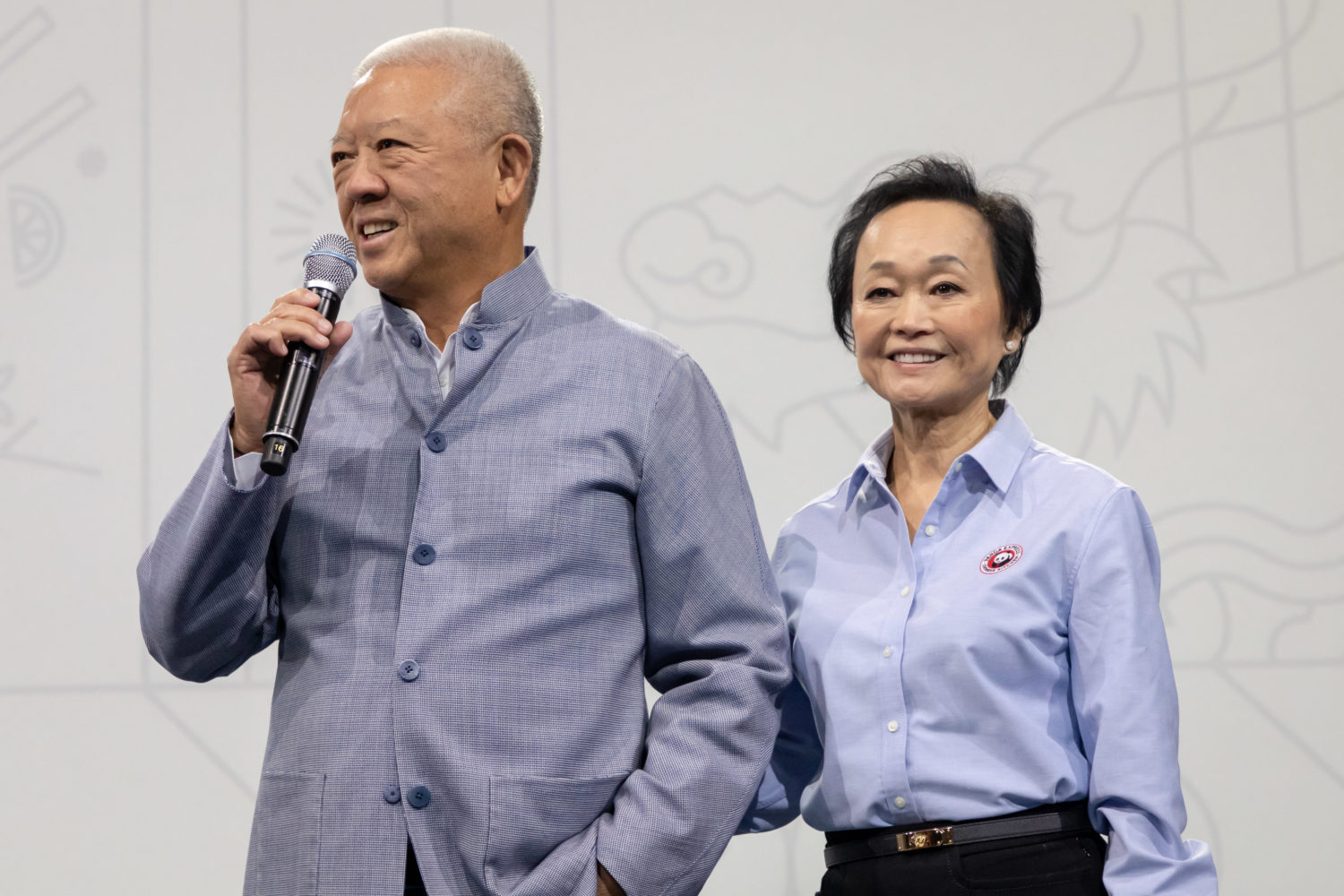 Peggy, meanwhile, grew up in Myanmar just as the country was gaining its independence from Great Britain. Encouraged by her family to pursue a higher education, a rarity for women in Myanmar at the time, she later moved to the United States to attend Kansas' Baker University. There, she met Andrew, who had also moved to the States for college.
The two dated throughout undergrad and postgrad, and the summer after Andrew got a master's degree in electrical engineering, he moved to Hollywood to work at his cousin's restaurant as a manager. Andrew enjoyed the challenge, though. "The moment I took over, I was very comfortable making decisions, taking charge, and I liked the idea of running a restaurant," he says via phone call. In 1973, after putting in a year of research for his own restaurant, Andrew opened Panda Inn in Pasadena, California with his father.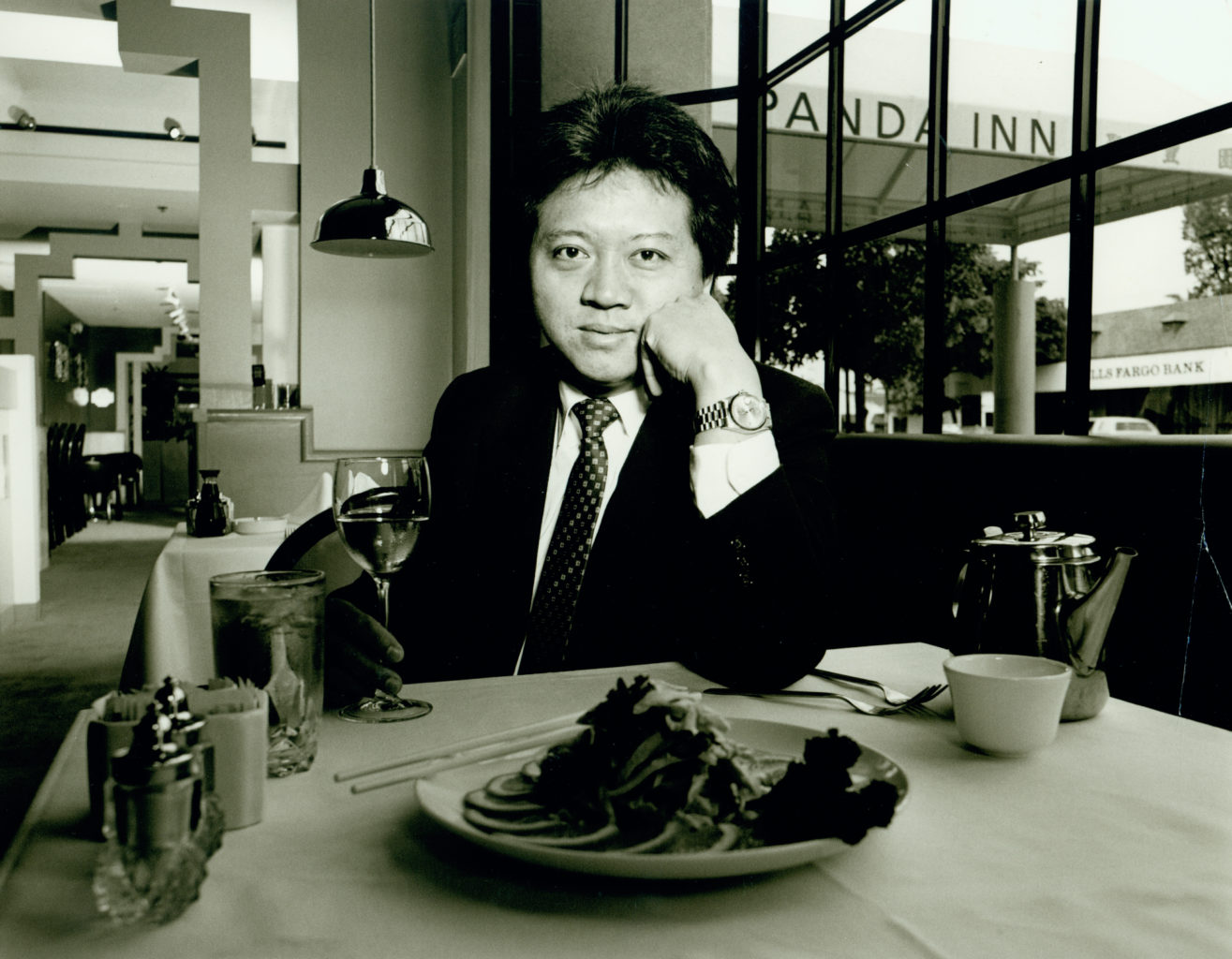 Peggy married Andrew shortly after completing her master's degree in computer science. She then worked for aerospace manufacturer McDonnell Douglas and later tech company 3M, all while helping out at Panda Inn on the weekends until Andrew eventually recruited her to help run the business full time. With Peggy's extensive computing knowledge, she not only implemented one of the first computerized food ordering systems in the restaurant industry (commonly known as a Point of Sale system), she also optimized its programming to run more efficiently.
However, despite the Cherngs' innovation and best efforts, the early years of Panda Inn were still a struggle. "I remember the family was working for free in order to keep the restaurant afloat and our associates paid," Peggy says.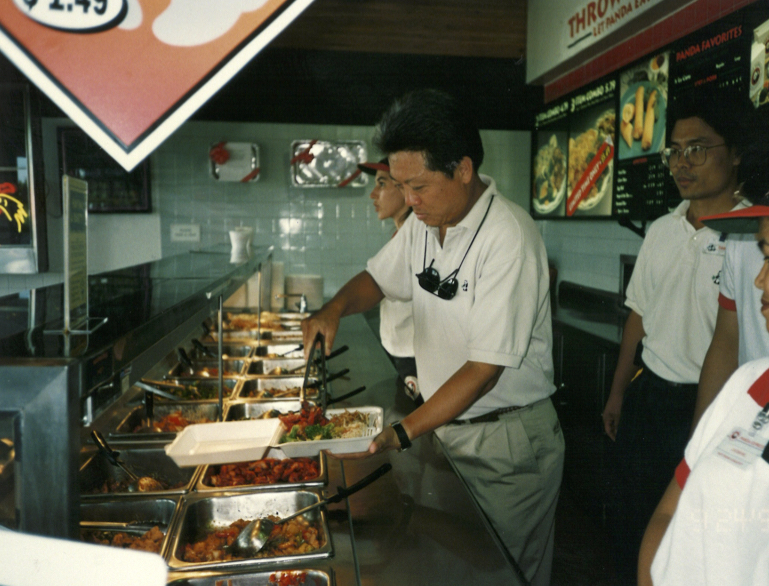 Andrew, meanwhile, had his initial hopes for Panda Inn dashed by the competitive nature of the restaurant business. "I was so sure that we were going to do well because I know our food, and I know the other Chinese restaurants. [They don't have] very good food," he says. "So when [we] opened, I thought, 'We're gonna kick butt!' But those days, the customers didn't come easy. It took a lot of effort."
All that hard work finally paid off. Peggy says that after 10 years, Panda Inn became a favorite in the community. In 1983, she and Andrew adapted the most popular Panda Inn dishes into the steam-table fare that would be known as Panda Express. Their first storefront opened in the Glendale Galleria, where the Cherngs capitalized on a growing demand for fast-casual dining. In 1987, the restaurant's in-house chef Andy Kao debuted a brand new dish: orange chicken, which put Panda Express on the fast track to success.
Panda Express' website describes its food as American-Chinese rather than Chinese American. "This type of cuisine is an authentic immigrant experience in itself—it is a mash-up of cultures," says Peggy. While they kept favorite dishes like sweet-and-sour pork on the menu, Peggy and Andrew remained mindful of their guests' evolving palates. Soon, they were introducing other selections inspired by regional Chinese dishes, like Sichuan-style Kung Pao chicken and General Tso's chicken with a dash of Hunanese spices.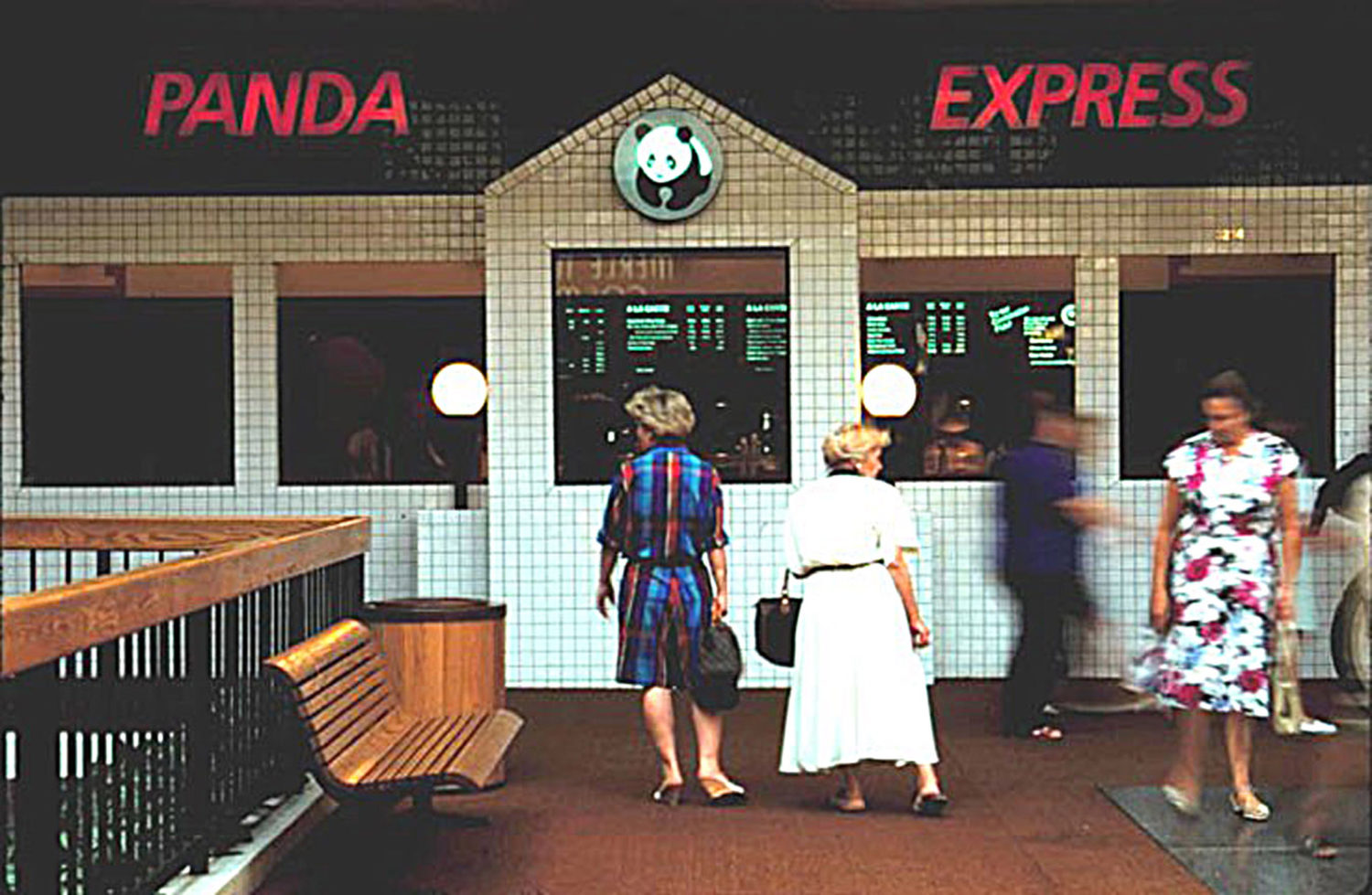 Peggy is passionate about Panda Express' role as a cultural ambassador. "Panda is often the first taste of Chinese food and culture for many Americans and people all over the world," she says. "Our chefs ensure each dish honors our origins while bringing originality that is uniquely Panda."
As the Panda Express chain expanded, the Cherngs knew they needed to give back to the communities that had served them so well. "None of this would be possible without the support of others," Peggy says. In 1999 she and Andrew started their philanthropic outreach program, the Panda Cares Foundation. Over the years, they have provided disaster relief services, partnered with the Children's Miracle Network (one of Peggy's favorite initiatives), donated a million dollars to the Special Olympics and have now established the Community Care Fund in response to the COVID-19 pandemic. Powered by donations from guests and associates, including Peggy and Andrew themselves, the Community Care Fund has donated millions of dollars to combat food insecurity through the Boys and Girls Club of America, provided personal protective equipment and hot meals for frontline workers and more.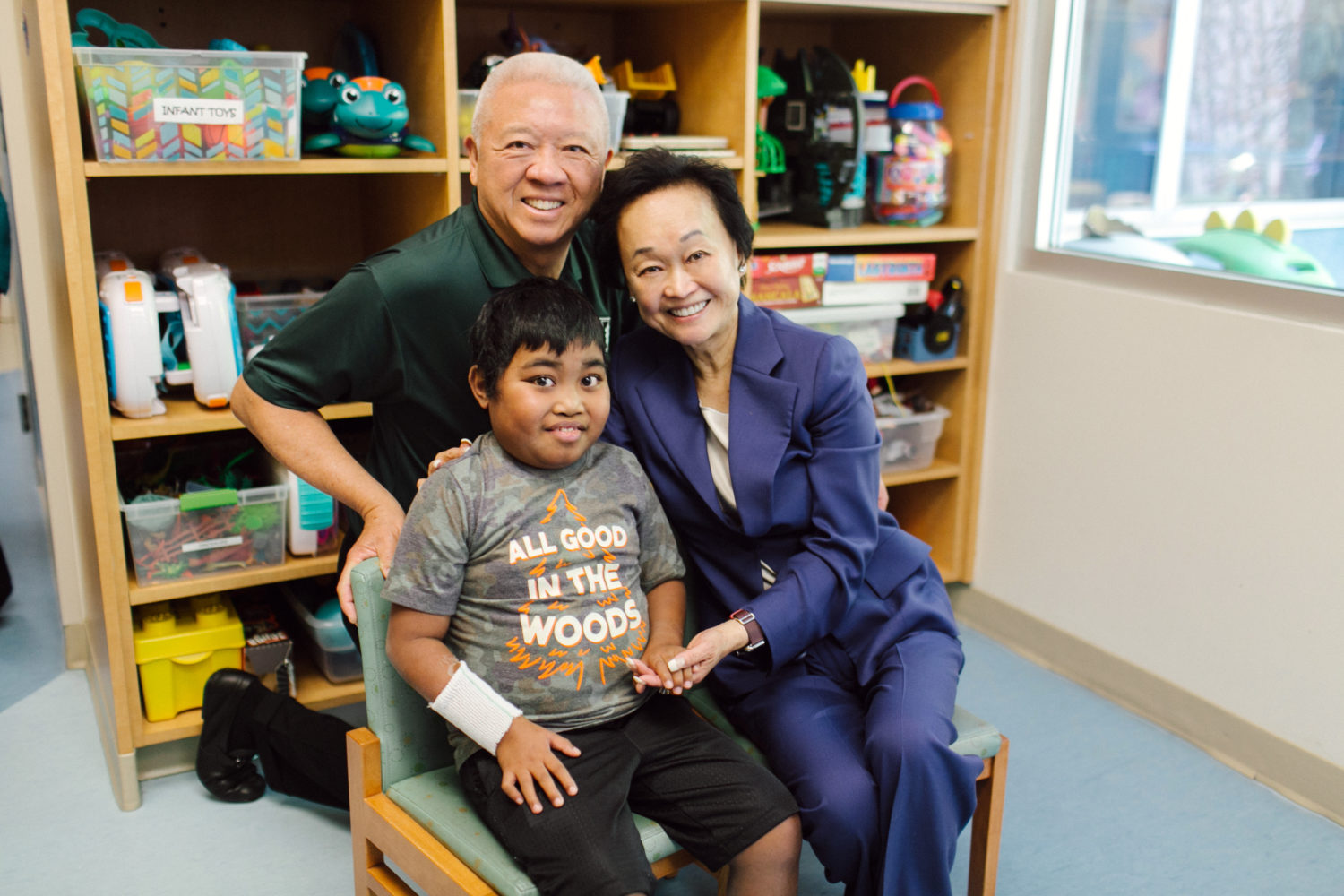 The Panda Express storefronts were also deeply impacted by the COVID-19 pandemic, and not just because of lost revenue following indoor dining closures and a brief economic recession. As a people-first business, the Cherngs wanted to make sure their workers stayed safe, but there was only so much they could do. "There were issues with people coming in and not wanting to wear masks, and if you tell them to wear masks, they get an attitude," says Andrew. He and Peggy also penned an April 2020 essay for Fast Company, in which they described the harassment faced by many of their employees. "We hear about our people being bombarded with racist heckles because they are of Asian descent or simply because their company cars bear the name 'Panda Express,'" the Cherngs wrote. In addition to rising xenophobia, the Cherngs encountered ongoing operations problems like supply chain issues, product shortages and escalating prices.
Though these issues are still pervasive, the Panda Restaurant Group's hard work has kept them afloat. In April 2021, market researcher Ipsos named Panda Express number one in health and safety protocols in the food and beverage industry, making this the second year in a row Panda Express has taken the title. Peggy knows earning this accolade is especially significant as the restaurant industry gets back on its feet following the pandemic. "We were able to earn trust from our guests during a time when there was so much unknown and uncertainty," she says.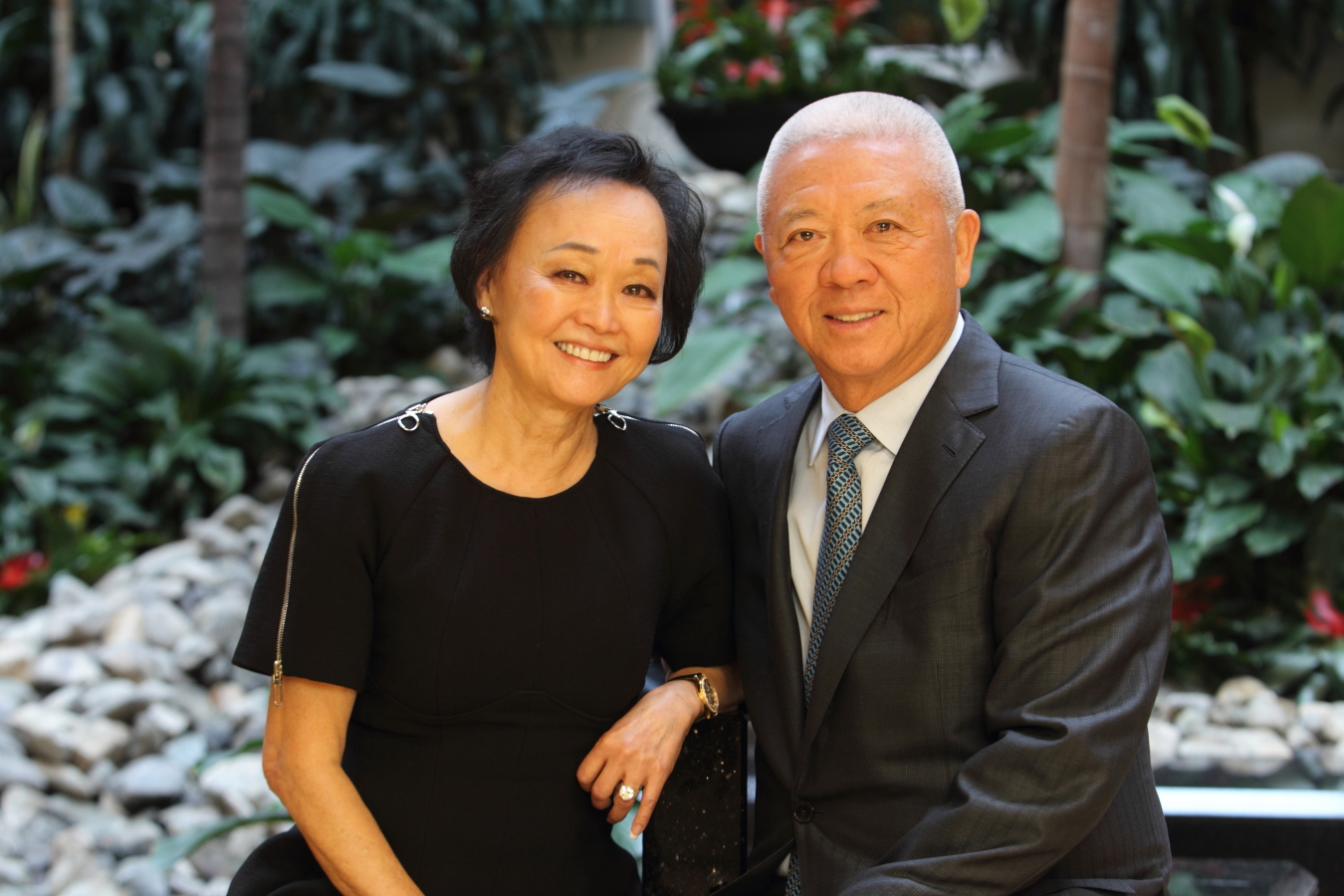 The Cherngs are looking forward to the future of Panda Restaurant Group and Panda Express. They plan to open more Panda Express locations, both in the U.S. and internationally. The Cherngs also plan to clean up Panda Restaurant menus by reducing sugar and sodium and removing artificial colors and flavors. "Our job is to create food that's good quality and good for you," says Andrew.
Thanks to decades of dedication from the Cherngs and the team they've built along the way, the Panda Restaurant Group's mission to inspire people to build better lives has come to fruition. They move forward with plans for innovation, progressive thinking and most importantly, taking care of the community. The Panda Restaurant Group now employs over 40,000 people. In the nearly 50 years since the first Panda Inn restaurant opened, the Cherngs have seen bussers and dishwashers become regional directors and vice presidents. "These are the human impacts that Andrew and I are most proud of at Panda," Peggy says. "When we open stores, we are creating jobs and opportunities in different communities. Our hope is for all of our people to grow professionally and personally and achieve their highest potential."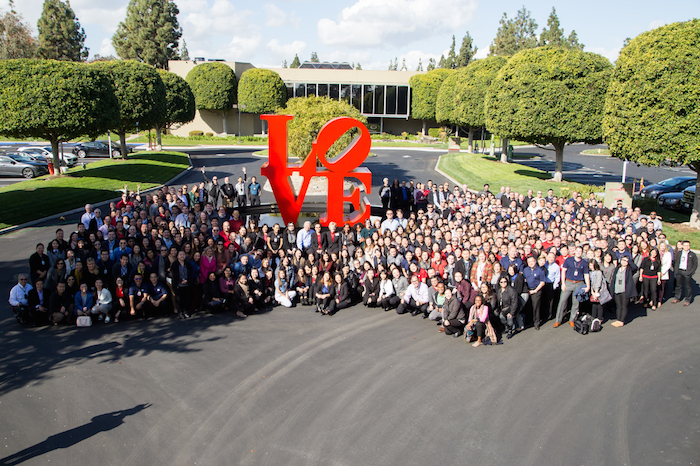 ---
This article appeared in Character Media's Annual 2021 Issue. Read our full e-magazine here.