With For You pages constantly fluctuating, TikTok users can find it difficult to keep up with the latest fads that switch at a moment's notice. From learning the correct way to do the Reject to discovering new artists, the amount of content consumed in one sitting is endless. You can only imagine its strain on content creators and influencers who must stay informed of what's hot — all while maintaining and growing their audience. For some creators, surpassing a certain threshold of fame is enough for them to unwind. For others, they've dedicated themselves to the grind of building something more than just a brand. An empire, perhaps? Enter Michael Le.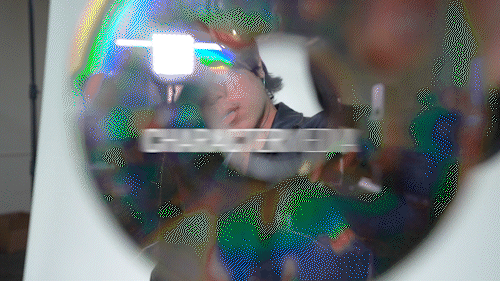 Born in West Palm Beach, Florida, the Vietnamese content creator, better known under the handle JustMaiko, began his social media presence by uploading videos at the age of 15 to Musical.ly, the platform that would eventually become the behemoth known as TikTok. Growing up loving dance, Le saw an opportunity to turn his passion into a career. Pursuing his dreams, he has since amassed a substantial following, surpassing 50 million on TikTok with 1.4 billion likes on his page as of writing this article. You've probably come across several of his viral posts, particularly him dancing on mall escalators to Shakira's "Hips Don't Lie" and Ir Sais's "Dream Girl." "I felt like it was a big relief because for me, I've been doing it since 2015," Le says.
"Just seeing all of my years of progress and seeing what it all led up to gave me [the] reassurance I was doing the right thing."
With frequent changes in trends, cooking videos and dance crazes slowly turned into "get ready with me's" and POV-style vlogs. For Le, he dedicated himself to crafting his unique approach to choreography. "It's always been a passion of mine," he affirms. Launching a YouTube channel in 2014 under his own name, he began choreographing dances to popular songs and posting tutorials. Notably, Le's teaching series on how to Tut and the Reverse Nae Nae became some of his most-viewed videos. Inspired by the artistic avenues he could explore through choreo, he developed ideas for various types of dance content. In a more recent video, Le utilized artificial intelligence to control how he choreographed and directed his movements.
With his drive, Le managed to make a career out of the content he was producing on a weekly basis. From what started as a one-person staff, Le now surrounds himself with creatives that enhance his content, like VFX artists and celebrities like Jason Derulo. While his TikTok continues to thrive, Le has shifted his attention to developing his several YouTube channels.
As his dance content took off, Le saw an opportunity to incorporate another important aspect of his life to feature on his platforms. "The Shluv Family" channel was created as a way for Le and his loved ones to collaborate on content. His main YouTube channel, JustMaiko, is dedicated to posting dance videos and daily vlogs while the aforementioned Shluv channel is where Le uploads challenges and games with his family. Le's mother, Tina, has made a few appearances in videos, while his younger siblings, Jonathan, Tiffany and Daniel, appear more often on the channel. "I saw it as a great opportunity for us to work together and allowed us to spend time together," he says. Work being an "excuse" to be with his family became too good to pass up.
Here you'll find lighthearted content like mukbangs with his siblings as well as more comedic content like extreme hide and seek. Le's third channel, JustMaiko Gaming, is where he posts video game walkthroughs and plays games like "Among Us" and "Minecraft" with his little brothers.
As his digital footprint continues to grow, his other hobbies turned into business ventures of their own. His joy for gaming prompted his move into the Esports industry and realm of streaming. With an entrepreneurial approach in mind, Le and business partner Robin DeFay came together in 2022 to launch Joystick, a Web3 gaming ecosystem established to empower creators to make revenue in the evolving world of gaming content.
Think "Ready Player One," but make it a reality. The currency used in the movie to purchase upgrades and build a following in-game is on par with what Le and Defay want to create for individuals who want to establish themselves on the games they play.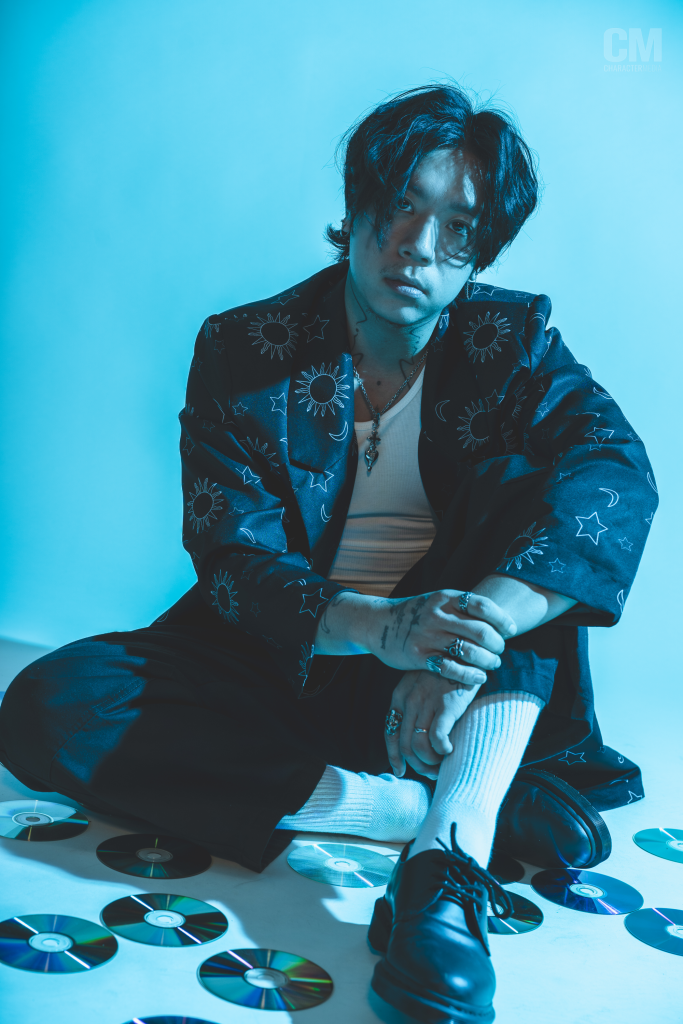 The platform offers content creators and gamers the opportunity to earn 100% of the revenue they've generated in-game while streaming. With new games releasing and social media becoming more competitive, Le and DeFay give creators a chance to capitalize on the emerging Web3 space and gaming in general.
"The thing I think is cool is [giving] tools to creators to produce things that would help build their own communities and enhance what they're doing."
With the world in the palm of his hands, the up-and-coming mogul has much to shoulder. And despite the creator industry-wide discussion of burnout, Le has found what he's been searching for all his life. "I think for me, because I've gone through years of it, I've been able to figure out the give and take," he says. In an industry where being first matters and seeing who can accumulate the most clicks, he turned his pastimes into priorities and allowed him to grow as a creator. "It's not a race," he says, describing his working mindset. "It's not a race," he says, describing his working mindset. "I'm doing things that actually benefit me mentally, spiritually, physically, and if everything else doesn't serve that, then I've learned to say 'no' and just not do it."
Looking ahead, the 23-year-old entrepreneur envisions where he can take his career in the limitless plane of social media. "I think what motivates me is that there is no ceiling," Le says. "Social media allows you to do whatever you want and I think that's the coolest thing about it."
---
This article will appear in Character Media's Annual 2023 Issue. Read our 2022 issue here.