Three days before his 26th birthday, Jacob Batalon plans to celebrate by traveling to Serbia for work. The Filipino American actor quickly finds the silver lining in any situation, and Batalon's face lights up as he talks about the surprise gifts he might receive from his girlfriend.
It's not hard to see why he's one of Hollywood's top choices for playing characters with a sunny outlook. Batalon is best known for playing Peter Parker's earnest buddy Ned Leeds in the trio of "Spider-Man" blockbusters, but he's no sidekick. In the titular role of SyFy's original series "Reginald the Vampire," Batalon is now the one getting bit and developing powers.
But long before he was considered to lead any project, the Honolulu-born actor needed to go far from home. "I wanted to be a musician at first, and Hawaii isn't really a place for the arts," said Batalon. "We have hula, we have singing, we have dance… but in terms of getting into the industry, there [are] definitely not a lot of avenues that you can take. So, I stumbled upon this opportunity to go out to drama school in New York. And that's where I caught the acting bug."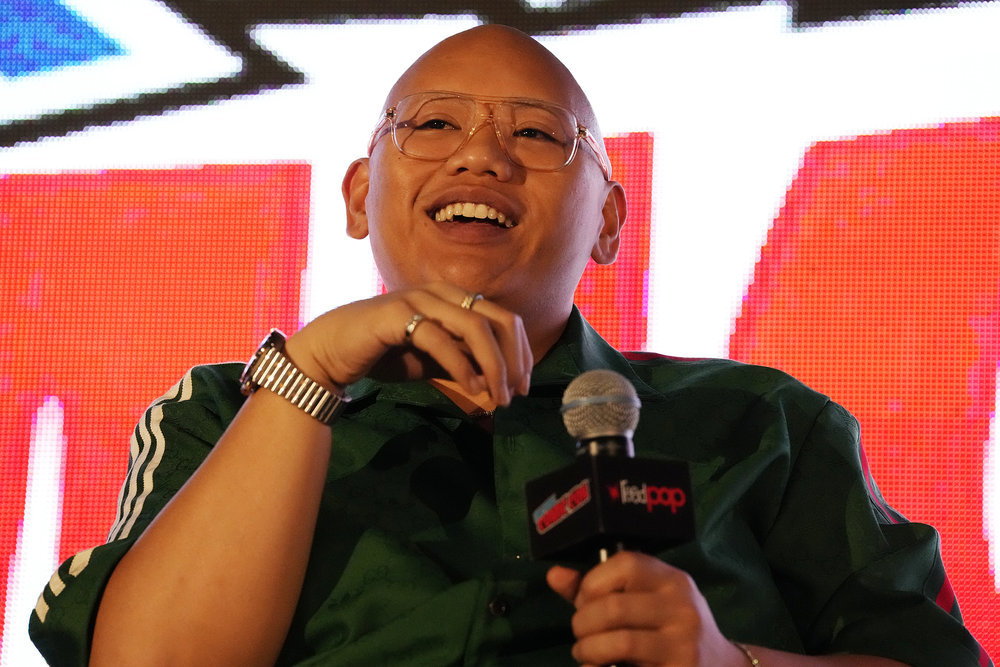 The acting bug soon sprung eight legs and began shooting webs. After several self-tapes, a screen test and months of waiting, Batalon received a late-night call letting him know he would be in "Spider-Man: Homecoming." He says that at the time, he was willing to do anything for a job. Fast-forward a few years to the winter of 2021, when his Leeds stood center-stage as all three iterations of Spidey—played by Tobey Maguire, Andrew Garfield and, of course, Tom Holland—converged on screen in "Spider-Man: No Way Home," in the home of Leeds' lola.
Batalon still fanboys over the scene. "At the time, we just thought it was a great idea to put it in Ned's grandma's house," he said. "We didn't think about the cultural impact that it would have. Hindsight is 20/20; it's a really big deal to see a Filipino person speaking Tagalog in a Marvel movie, much less [in] 'Spider-Man.' Now, I understand it, but at the time, I was just like, 'Damn, Tobey and Andrew are here right now.'"
As Reginald, Batalon is now a leading man in his own right. But he's not an Asian Edward Cullen. Reginald trades sparkles for sprinkles as a cashier-turned-bloodsucker who staves off his thirst for the red stuff by binge-eating desserts and junk food. Even in a rated-R setting, Batalon maintains the wholesome persona that made him a fan-favorite in the Marvel Cinematic Universe. But supporting characters aren't as nice—fat-shaming is a central theme in "Reginald the Vampire," and unfortunately, there are no stunt doubles for insults. The protagonist, and by extension Batalon, is regularly mocked for his weight. However, both are good sports about it.
"The point was to drive home the uncomfortability, that body-shaming and self-love are things we don't really approach in Hollywood," said Batalon. "Words absolutely do affect people mentally and emotionally. I wasn't really offended by it; it's a part of the art and we want to make sure that the message is being sent clearly."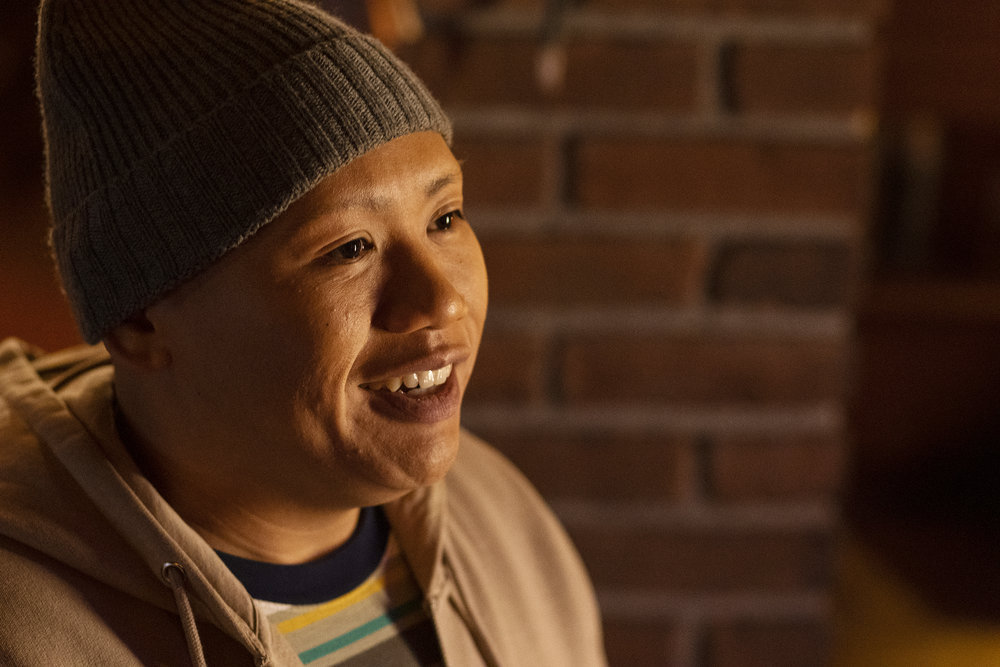 While the show follows several vampire tropes—immortality and sharp fangs, to name a couple—Reginald can still see a reflection of himself. Batalon hopes AAPI audiences at home can do the same. "Being an Asian vampire, that's a microcosm of representation purely and solely in the industry," he says. "We all fight for this representation and being seen and heard and respected. That's a very big narrative that I myself would like to be a part of, because growing up, we really didn't see people who look like us on TV or movies. Being the lead of something was basically impossible to even imagine, and just being a part of that narrative of pushing diversity and inclusivity is such a big deal to me."
Outside of "Reginald the Vampire," what's next for Batalon? Well, he says he's open to expanding his range as an actor. As for his initial musician dreams, fans might not expect a studio album anytime soon, but Batalon isn't ruling it out. "Music has always been my first passion," said Batalon. "And eventually, when I'll hopefully have enough time to sit down and rewrite some music that I made years ago, I'll probably put some stuff out. But right now, I'm in the process of performing and making films, shows and things that I'm truly passionate about. So, I'm going to wait a few years."
After all, he's one of the busiest rising stars in show-biz. He'll need to find enough time to celebrate his birthdays, first. "I'm going to start a little small, for sure," he says, laughing.
---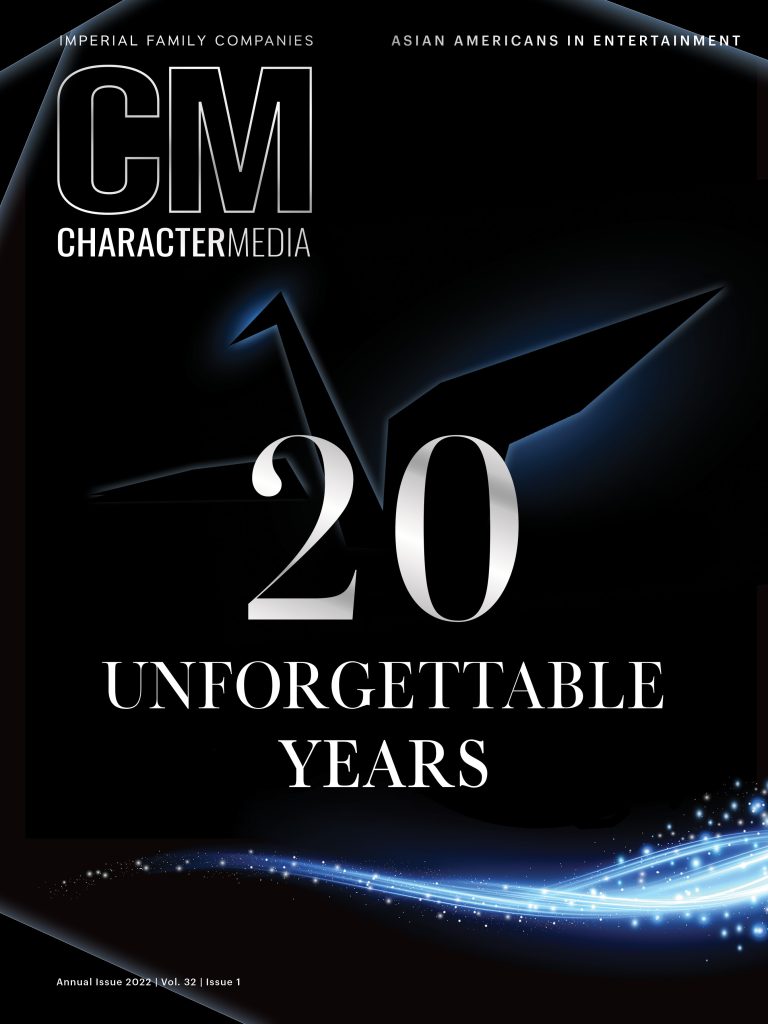 This article appeared in Character Media's Annual 2022 Issue.
Read our full e-magazine here.