As an actress, Joy Osmanski has seen her fair share of science fiction plots. But even being well-versed in apocalyptic scenarios couldn't have prepped her for parenting during the COVID-19 pandemic. "We have two little kids, and a place in downtown L.A.," Osmanski says, Skyping from a remote cabin in Big Bear, California. "You're just screeching, 'Don't touch anything!' every five seconds. So I've been grateful for this place, because the kids can function, we can all touch each other's faces and it's fine."
Despite the circumstances, it's easy to discern Osmanski's positive, go-with-the-flow attitude. She's one of those actors who has appeared in a little bit of everything, from supporting roles on TV mega-hits like "Grey's Anatomy" and "Shameless" to leading parts in indie films, most recently Lynn Chen's latest, "I Will Make You Mine." She's done some family dramas, racked up the voice-acting credits and appeared on just about every medical triage series imaginable. In short—Osmanski's got range, and the resume to prove it.
She's also the first to admit that she didn't take a very typical route to the film and TV world (if one actually exists). She first fell in love with the performing arts as a young ballerina, though the cutthroat life of professional dance turned out to not be her scene. "It has to be something you breathe, and I'd take sips," Osmanski explains, laughing. Later in life, that dance background would lead her from a career in graphic design back to the stage, this time as a theater actor.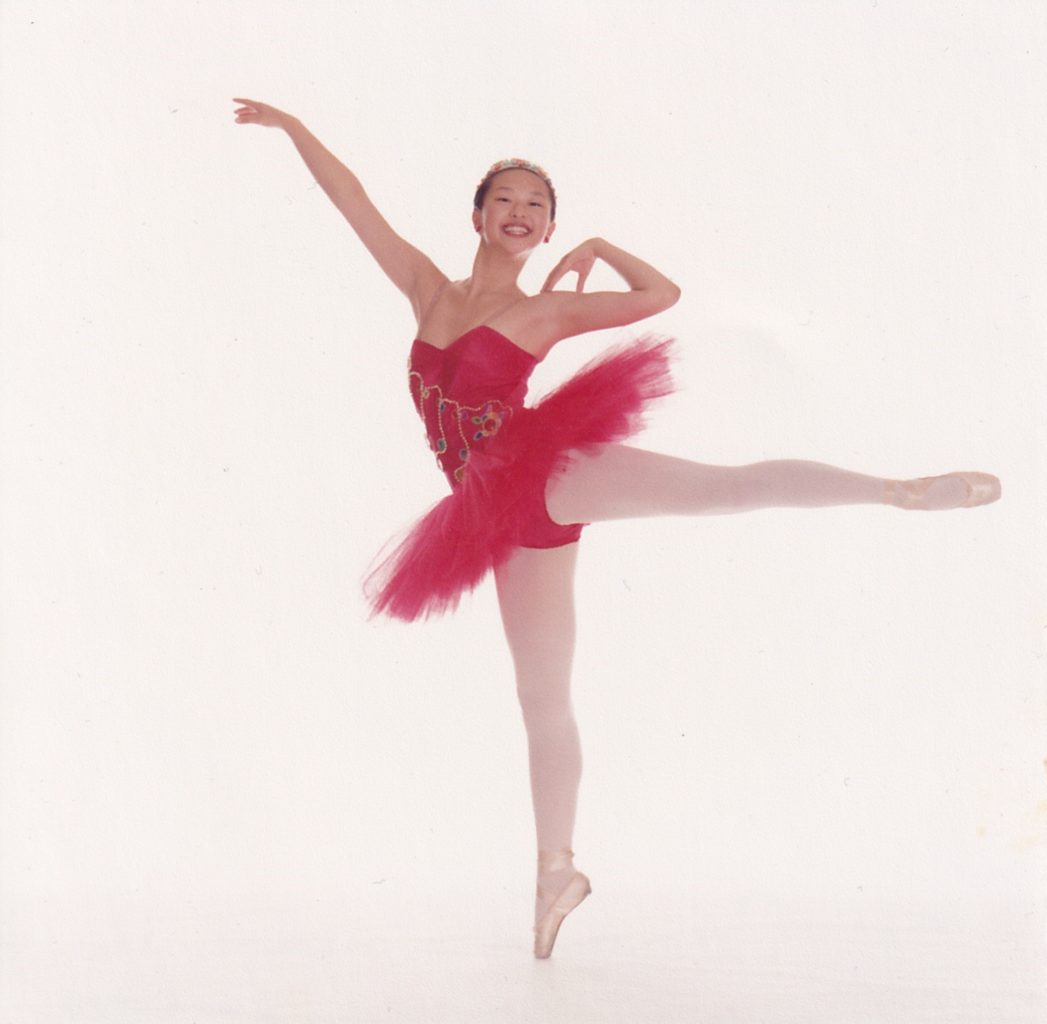 After earning an M.F.A. in acting from the University of California, San Diego, Osmanski was ready to move on to the theaters of New York. However, fate, and a Fox sitcom called "The Loop," had other ideas. "My first TV job was within my first year of being in L.A., and it was a series regular," Osmanski says. She played Darcy, the wry personal assistant to protagonist Sam Sullivan. "I had no idea of the fragility of everything. It was like someone picked me up via helicopter and plopped me at the top of the ladder, which sounds great, but in actuality is disconcerting. You feel like you didn't put in the effort to get there, in a way."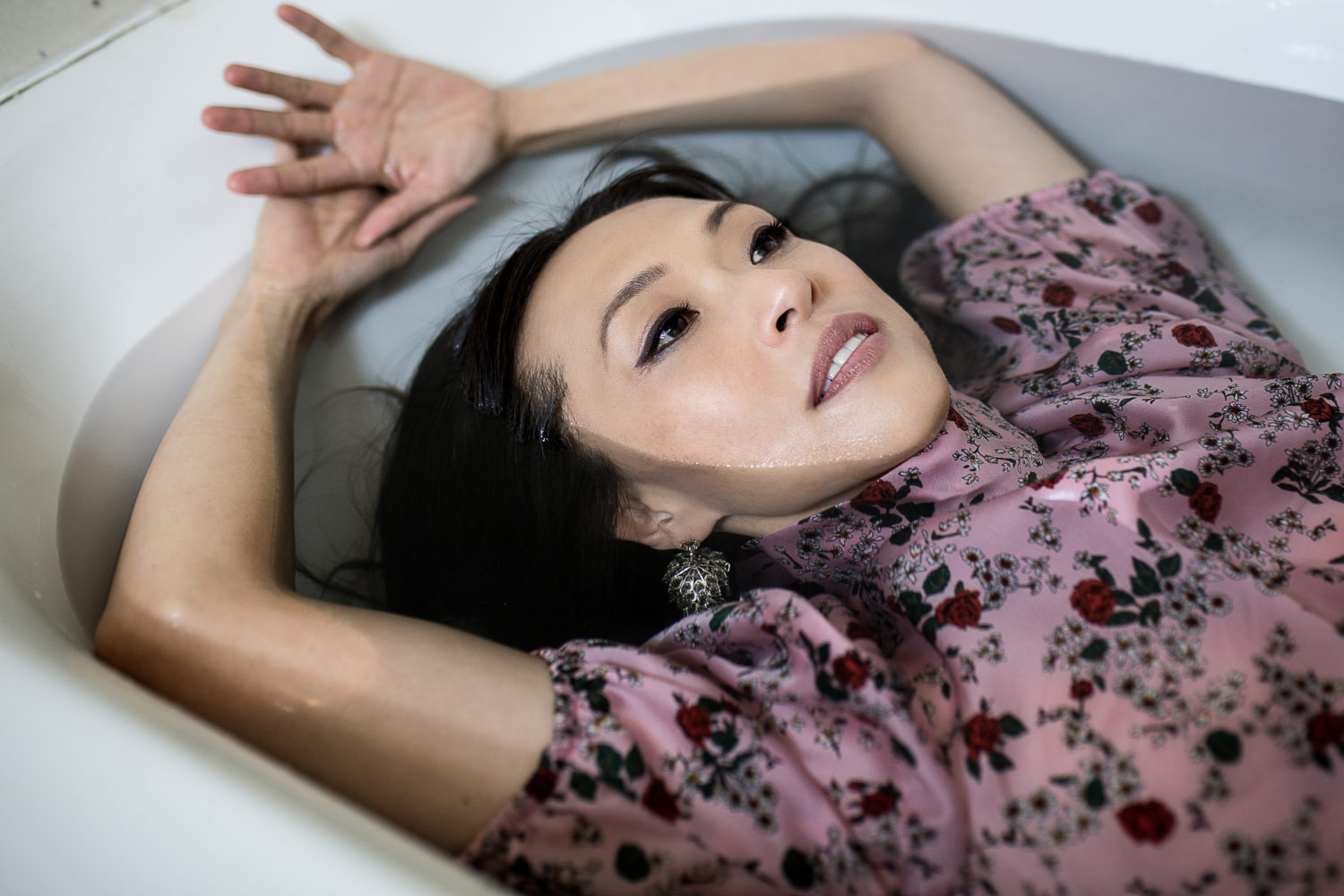 If she's ever felt any past self-doubts, Osmanski doesn't show a trace of them now. She's notched over a decade in the biz, and has two splashy new shows out this spring—Amy Poehler's animated hit "Duncanville," and the new CW series "Stargirl." Although Osmanski is excited for both projects, her "Duncanville" voice role of Jing, a wise-beyond-her-years kindergartener who's adopted into the Harris family, is particularly close to her heart. "Being an adoptee myself, I've often contended with feeling out of place in both worlds," Osmanski says. "Feeling like I'm not sure where I belong in an Asian American community, and feeling like I'm not sure where I belong in a predominantly white community. To see this animated little girl in this family that could be anywhere was a sign of evolution to me."
Production on "Duncanville" took place at the same time as "Stargirl," in which Osmanski plays a markedly different character: Paula Brooks, aka supervillain Tigress. Osmanski flew back and forth between Atlanta, Georgia to shoot "Stargirl" and L.A. to record "Duncanville," during which time, she jokes, she and Delta Airlines became good friends. "Sometimes I would feel like my brain was fractured," she says. "But it was an actor's dream."
Filming "Stargirl" wasn't just tough because of the jet lag. Tigress, a vicious, crossbow-wielding criminal in a skintight supersuit, is a major deviation away from Osmanski's past roles. "It did require a mental shift, and a physical shift," Osmanski says. But if you didn't know it by now, the actress isn't one to back down from a challenge. In a hero's journey straight out of the comic book world, Osmanski underwent months of rigorous training and became more confident in her capabilities, eventually performing much of her own fight choreography (though Osmanski also gives props to her stunt double, Lauren Mary Kim).
As audiences eagerly await the unveiling of Osmanski's Tigress today, May 19, the actress teases a few details. "When she's Tigress she is completely without remorse, which is a trip to play and not make two-dimensional," Osmanski says. "There's got to be a reason for it, and she has a family, a daughter, and she loves her daughter and wants to protect her."
Much like Tigress, Osmanski herself has the younger generation in mind. When discussing her other upcoming roles, she mentions Hulu's "Monsterland," where she worked on a nearly all-female set with "Star Wars" actress Kelly Marie Tran. "That's the next generation," Osmanski says. "I remember what I was like at that point in my career, but [Tran] had such a confidence about her. That's what we all work toward, so the next generation of actors comes along and is completely empowered to say what they want." As if on cue, Osmanski's own toddler makes his way into the room to surprise his mom, regardless of the interview taking place. Suffice it to say, empowerment starts on the home front.