Weeks into our respective stay-at-home orders, we yearn to return to the status quo, to travel freely and have a semblance of control in where we choose to go next. That's all anyone wants, right?
However, nowhere in our fantasies of heading off to faraway places (away from our living room couches, for sure) are the hundreds of thousands of people who make it all possible. The airports, hotels and restaurants adjacent to our dream destinations are all part of giant industries that most likely employ someone you know. Somewhere out there is a friend whose partner's cousin's niece works for the Transportation Security Administration, or at the hotel by your favorite theme park, and they probably don't have much control over the situation, either.
According to NewAmericanEconomy.org, "almost 15 million Americans work in tourism and hospitality—in hotels, amusement parks, art museums and restaurants—making it the fifth-largest industry in the country." More surprisingly, approximately 3 million of those workers are foreign-born.
Directly south of San Francisco lies Daly City, a hilly suburb full of working-class families, most of them immigrants of Asian descent. Due to Daly City's proximity to San Francisco International Airport (SFO), many of its residents find work close by at the bustling travel hub. Here too, the majority of the workforce happens to identify as Asian American and Pacific Islanders.
Darren* worked as a ramp lead. He handled bags and serviced the aircraft. As one of Daly City's many AAPI residents, born and raised in the Bay Area, he didn't have too many qualms about the virus initially. "At first, I did not take this virus very seriously due to it just breaking out in Wuhan, China," he explains. "[It was] far away from home. I did not think it would spread as fast as it did throughout the world."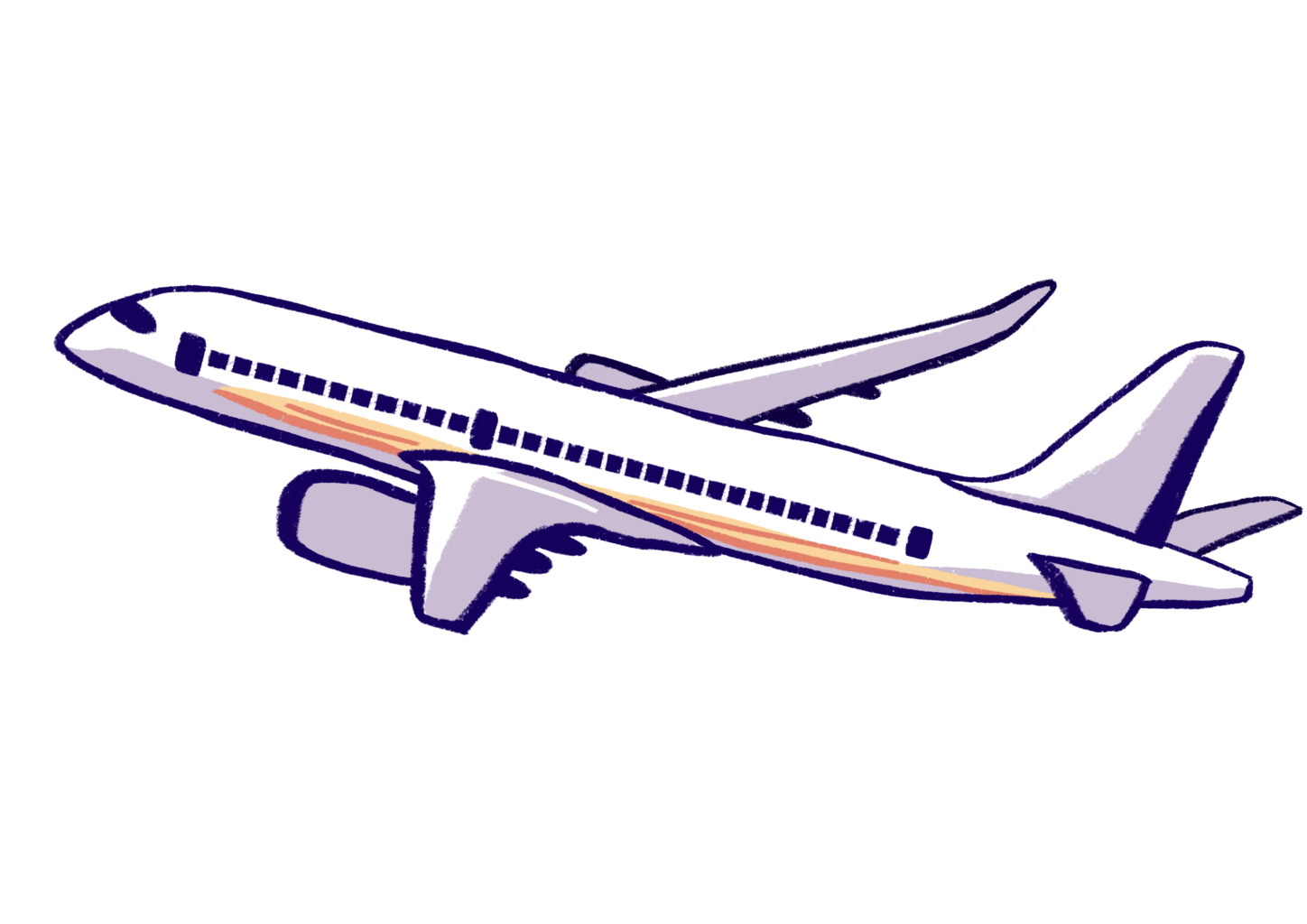 Kelly*, general manager for a popular resort hotel chain in Anaheim, California, had similar sentiments. "There was still a [sense] of some- thing like, that is never going to happen here, and that the U.S. could never shut down," she says. "Going through January and February, I remember thinking everything was still business as usual. Then when March hit, it really felt like the rug got pulled out from under us."
Across the airport terminal from Darren is Bea*, a Filipina immigrant and a screener for SFO. She had a feeling of what was about to happen, and her fears were realized when two of her co-workers tested positive for COVID-19. "It hit me really hard, thinking, what if I got the virus too and gave it to my family," Bea says. "[It] came to the point where I was too scared to go to work." Bea's managers advised their employees to self-quarantine for 14 days. By that time, most of the workers in hospitality and travel were still working on-site, or worse, laid off.
"Being in the airport industry, I knew there would be some cuts flying international flights," Darren recalls. "We currently have only maybe a handful of flights going out with just cargo. I was actually furloughed from my main job."
At Kelly's resort, 25 percent of the staff had to be laid off. The remaining staff had their hours reduced to only one or two shifts per week. "My particular management company has tried to keep the doors open to all of their properties, but that has meant salary cuts, layoffs and furloughs pretty much across the board," Kelly says.
Bea, meanwhile, found herself completely out of work. "I joined the millions of Americans who lost their jobs," she admits. That number stands at 26 million, in fact, as of April 24.
With so many travel and hospitality workers now in limbo, most have few choices left. Those who can work essential jobs still put themselves in harm's way daily. Those who decide to stay home face financial insecurity. Even with government programs designed to help those in need, there are no guarantees. Bea chose the latter. "I didn't have enough money saved up," she says. "However, I thought it was safer to stay home. Thanks to my family … and EDD (the Employment Development Department, which administers unemployment benefits in California) somehow helps us with our needs."
As for Darren, he decided to move on to another position. "I was blessed to find another job at the airport a couple days before the furlough," he says. "So this virus hasn't really affected me financially." He currently works as a regular ramper for Amazon Prime.
Despite the bleak ebbs and flows of Darren, Bea and Kelly's work situations, all three are being responsible and keeping hopeful. Darren is making sure to take the proper steps to stop the spread of the virus. As a professional, he remains pragmatic. "Even when this is over I know international flights won't be the same; it will take time for people to fly again," he says.
Kelly, meanwhile, does not believe her industry will be returning to normalcy anytime soon. "People are not going to have the funds available for non-essential travel," she says. "Sadly, I think all high tourist destinations are not going to see business return for a long time." Though she remains wary, Kelly is taking everything one day at a time.
Bea now wants to use her time to reconnect with loved ones. "For now, I take this temporary layoff as an opportunity to bond with my family, reach out to friends and FaceTime," she says. Together as a community, we can hold onto hope, even as we are unwillingly propelled into the great unknown. "When this is all over," Bea says, "I'm going to work hard as usual, start saving again and enjoy life."
*Not real names, aliases used to protect privacy.
---
This article appeared in "Character Media"'s April/May 2020 issue as part of our "Disrupted Lives" series. Check out our current e-magazine here.