​A flurry of "Hello"s, "How are you"s and "Can you hear me?"s echoes through the phone connection. An initial lag makes it difficult to pinpoint who spoke first, but even in the midst of hectic introductions, Amber Liu says brightly, "Hi, thanks for having me!" She admits that she's tired, but her enthusiasm rings through the phone.
Though her heritage is Taiwanese, Liu is one of the most prominent figures in K-pop today. Born and raised in Los Angeles, she was cast as a trainee for Korean company SM Entertainment at the age of 15 and made the long journey to Korea to pursue her dreams as an artist and performer. In 2009, she debuted as the resident rapper of girl group f(x) and quickly rose to worldwide fame, but just a few years ago, Liu began dropping her first singles and EPs as a solo artist. It came as no surprise to many fans, then, when she made headlines this year after leaving SM to join the L.A.-based Steel Wool Entertainment full-time.
Months later, Liu is gearing up for a major 2020 U.S. tour and she's working on a new six-song EP, both titled "X." Liu is grateful when discussing her experiences creating her various projects. "My team is so supportive of everything that I do," Liu says. "Behind the scenes they are such a supportive team, not just business-wise but emotionally and mentally, too. That's why I'm able to create better." And Liu is no newcomer to creating. Since her debut with f(x), she's worn a number of hats, working as a singer, songwriter, producer and director.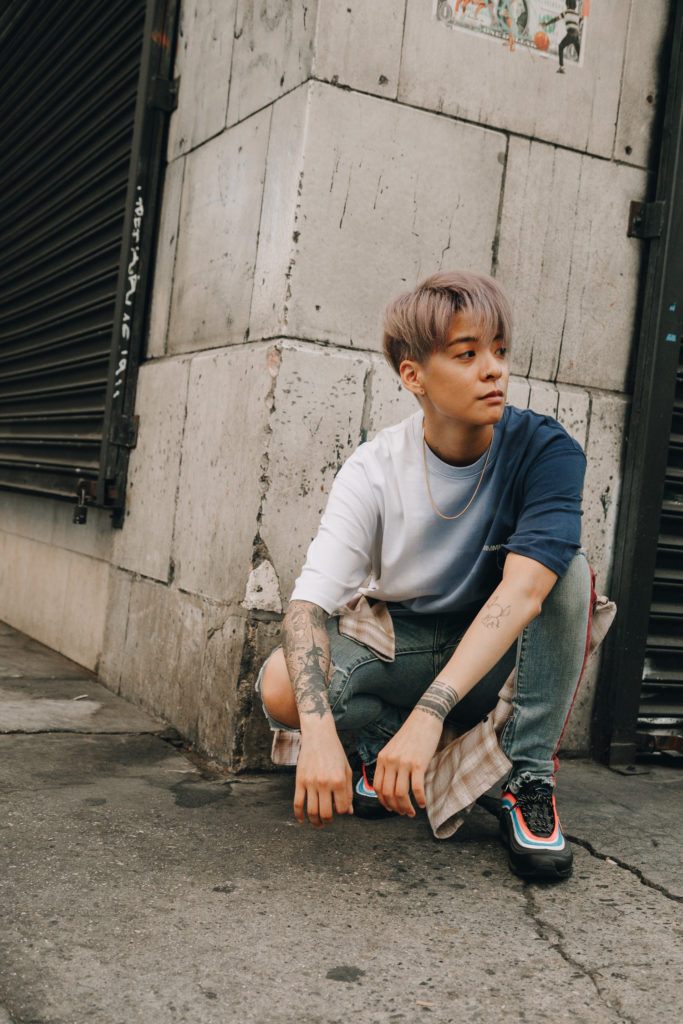 Liu put all of those skills to the test recently for "Other People," her self-composed song off the new EP. She explains that the single is about a tumultuous breakup that led her to do reckless things in order to get her ex's attention. "You realize that you're driving yourself kind of crazy, trying to get the approval and appreciation of someone who broke your heart and hurt you really badly," Liu says, voice somber. "I did a lot of things that weren't me. Everybody's breakups are different, and I want the audience to interpret the music video the way they want to based on their own lives." The music video, which Liu also directed and produced, garnered plenty of attention from her fans and viewers worldwide—many were surprised by her intense kiss scene with friend and actor Mike Bow, but many more were supportive of Liu's new direction in her music and image. Contrary to her past works with f(x), her new music video is dark, sultry and portrays a more relatable image of herself not only as an artist, but also as a person to her beloved audience.
As a long-time friend and self-appointed younger brother to Liu, R&B musician Justin Park recognizes this new, more serious side of her as well. "When Amber's directing, holy crap, she's scary," he jokes, going on to say, "She's really scary. She's so focused, and she knows exactly what she wants."
Liu's focus and drive bleed into all aspects of her artistry and engagement. Using a difficult time in her life as a chance to help and encourage others, Liu recently created a movement on Instagram called the #OtherPeopleChallenge, to encourage people to do one thing a day that brings joy and meaning to their lives. It's a call to action, urging her followers to live for themselves and not for the sake of others. Liu sets this example through her social media presence. She says that she's grateful for her platform and that it's been a blessing, but also feels like it can be a heavy responsibility at times. "I feel the need to share everything, but I'm learning not to share every second of my life—just what I want to share," Liu says. She's also taking up the challenge by not living for other people, but by living for herself.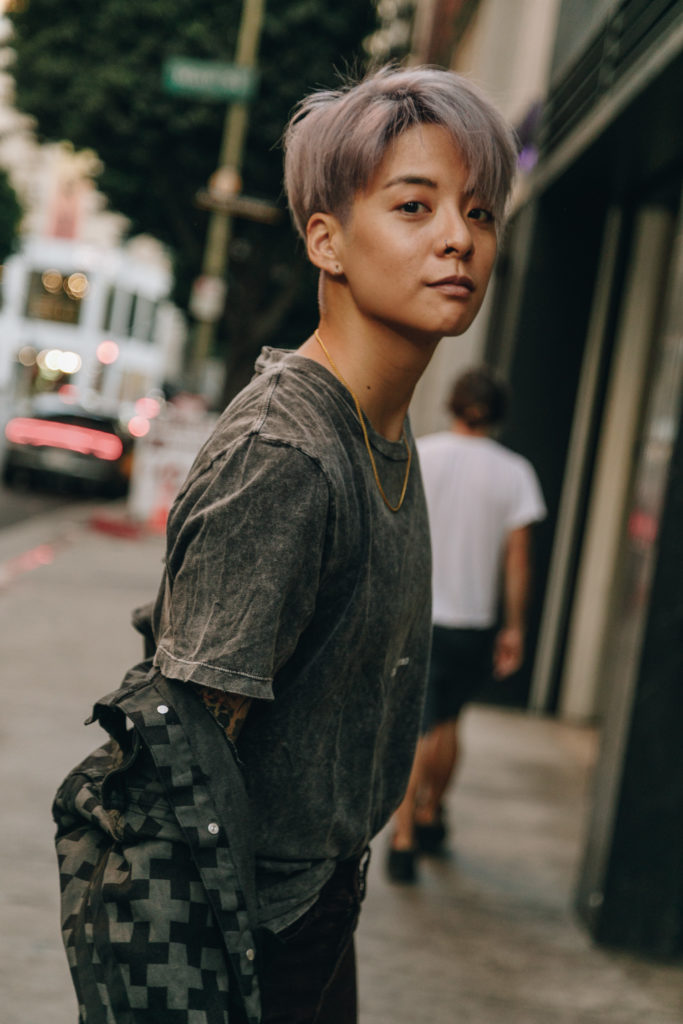 Working toward this ideology, Liu makes sure to surround herself with people who support her. She describes her new team as a close-knit family, even fondly calling her manager her "fake dad." With such a supportive family behind her, Liu strives to better herself as an artist. "I'm learning to find my confidence, I'm learning to become comfortable with myself," she says. "I'm letting loose and becoming more vulnerable on stage, and owning my nervousness and my fear. I'm honestly just trying to do my best. I don't know what that looks like yet, but it's getting somewhere. I feel different."
Park, who is joining Liu on her tour, has known her since he was 18 years old, when she visited his recording studio and asked him to be in her popular YouTube vlog "What the Pineapple." "If I had to pick one word to describe her, it'd be tenacious,'' Park says. "Amber always carries this aura of friendliness and high energy that I cannot explain. Even if she sleeps for a very little amount of time, she still has that energy." Liu's stamina is evident in her work ethic, and it looks like it's contagious. Park released his debut album "Places Like Home" in 2018, and is already working on his next release. "All day I'm focused on: 'What can I do?'" Park says. "'Where do I lack? And how can I get better?' All because of her."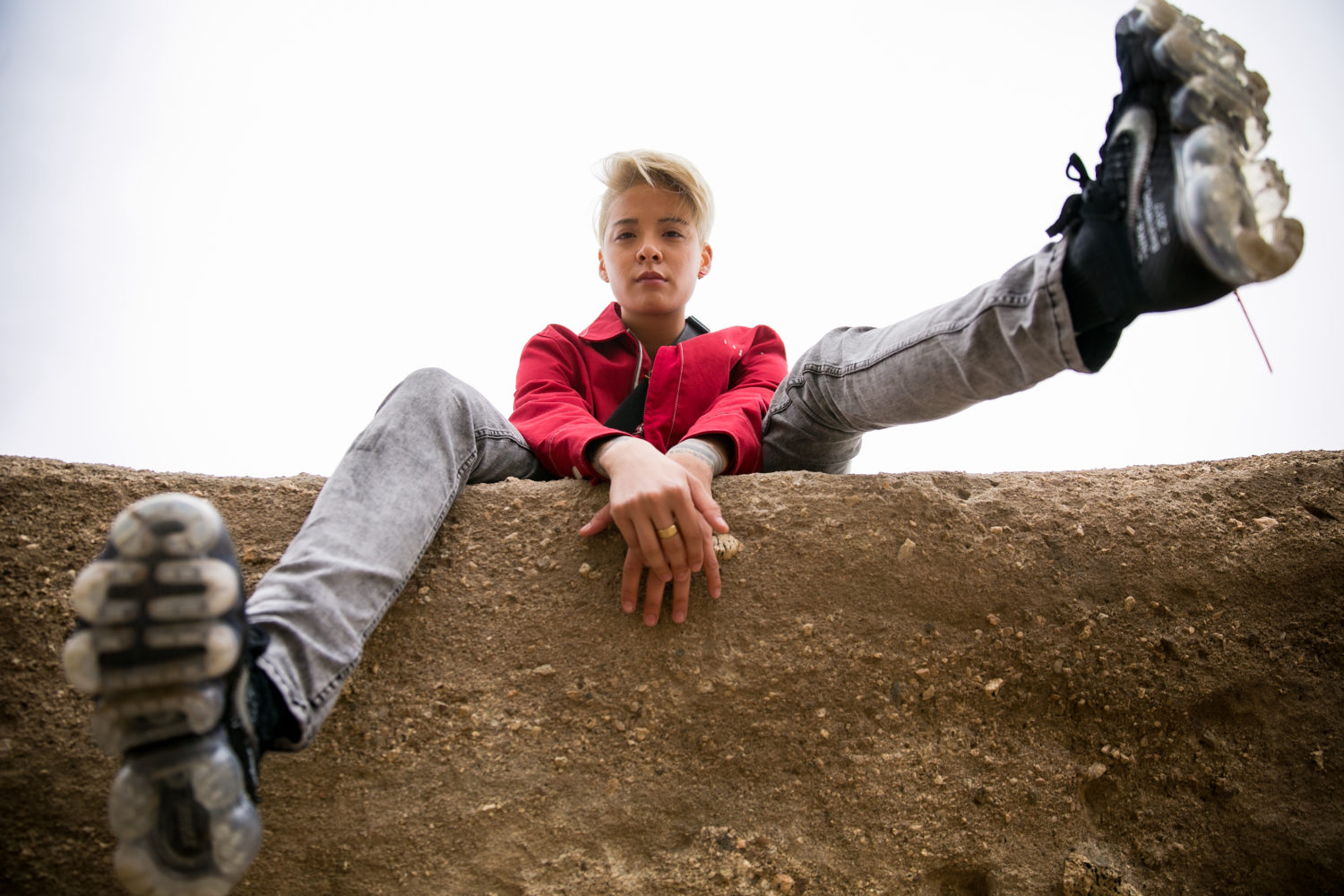 Tour X will bring Liu, Park and sister duo Meg and Dia Frampton to over 20 cities, and will be the longest North American tour of any K-pop artist. Before the tour, all six songs in Liu's EP will be released, each with an accompanying music video. While this may seem like a heavy workload for many artists, Liu was actually the one to suggest creating a music video for each song. "My team managers were like, 'Amber, are you sure you want to do six music videos? Why don't you just do two?'" Liu says with a laugh. "I told them no, I want to do six, I want to do six. They were like dads, saying, 'Okay, you're going to get burnt out and really tired,' but they were still supportive of me throughout."
But there's a reason for Liu's persistent push to give her songs visual representation. As an artist, Liu is constantly thinking about the message she wants to convey. As a role model, for Park and her nearly 10 million followers across all social media platforms, Liu consciously works to help those around her. "I am trying to say something," Liu says. "I don't want people to think of it as just a song they can listen to, or a video they can watch. The music I listen to gives me comfort, and I just wish and hope my music can do that for someone else too. If it does help somebody, I am so grateful and honored to be part of that person's comfort process."
---
This article appeared in "Character Media"'s Unforgettable 2019 issue. Check out our e-magazine here.