STAYC is ready to "RUN2U" with their sophomore mini-album, "YOUNG-LUV.COM."
On Feb. 21, K-pop girl group STAYC was decked out in vibrant and playful Y2K fashion, a perfect fit for the band's "high teen" aesthetic. After a five-month hiatus in making music, the group has finally geared up for a comeback and invited multiple members of the press to a media showcase to help promote and answer questions about their second mini-album, "YOUNG-LUV.COM." While there was no in-person audience for the showcase due to COVID-19 restrictions, all six members (Sumin, Sieun, Isa, Seeun, Yoon and J) were visibly excited to perform their latest single, "RUN2U," for viewers. 
The performance went off without a hitch; "RUN2U" is as catchy and high energy as the band's two previous title tracks, "STEREOTYPE" and "ASAP." The chorus, especially, is an earworm that will have member Sieun's line, "So I'll run to you," stuck in your head for days. The song continues in the love trend of STAYC's prior releases—while the previous songs built up the idea of falling in love, "RUN2U" shows how daring the girls will become to grab the attention of their crushes.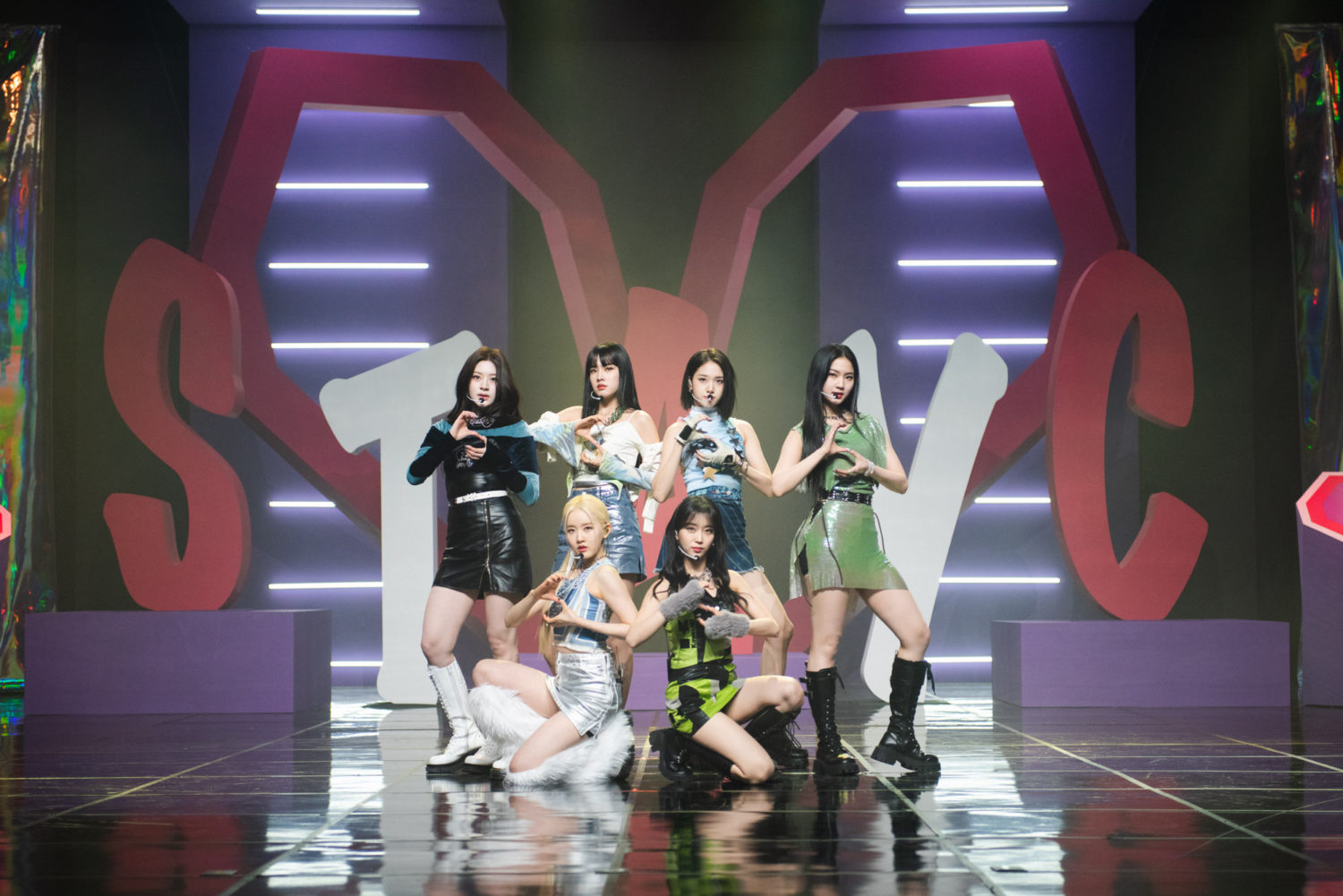 After performing the song, the girl group sat down with moderator Park Kyung-lim, each member taking the time to explain their feelings about the mini-album and how they've been preparing since their last release in September. "Since the last album ['STEREOTYPE'], we prepared for the stages and award ceremonies towards the end of the year, and at the same time prepared the title song for the new album," lead vocalist Yoon explained. "It was a great experience to perform on the award stage and to receive many great awards." 
The group then went on to share fun anecdotes from shooting the music video for "RUN2U," which screened earlier in the showcase. The members said they were all a bit nervous but excited about filming the new visual, as they had to try different stunts. Sieun, for example, had to try her hand at wire-flying. "It was my first time wire-flying in this M/V, and I was already so excited before the shooting. The experience turned out fun, exactly as expected, but I had to bend my body in opposite directions and stay that way," Sieun recalled. "I was told that the whole scene was edited later, but it was a great experience."
Two members, Isa and Yoon, proceeded to show off key points of the choreography for "RUN2U." As they demonstrated their dance moves, Isa asked viewers for help with naming the series, as fans had titled the group's "Cat Kneading Dance" and "Atting Dance" in the last two comebacks.
After a series of questions from Park, STAYC then took questions about their mini-album from different journalists and media outlets. One Hanryu Times reporter questioned whether the band had felt any pressure after the successes of their last two albums, "STAYDOM" and "STEREOTYPE." "Actually, we were under huge pressure and very nervous with 'ASAP' and 'STEREOTYPE' but we are more confident this time as it fits right into our style," leader Sumin said. "So, we practiced a lot and discussed in depth with the producer when preparing for this album."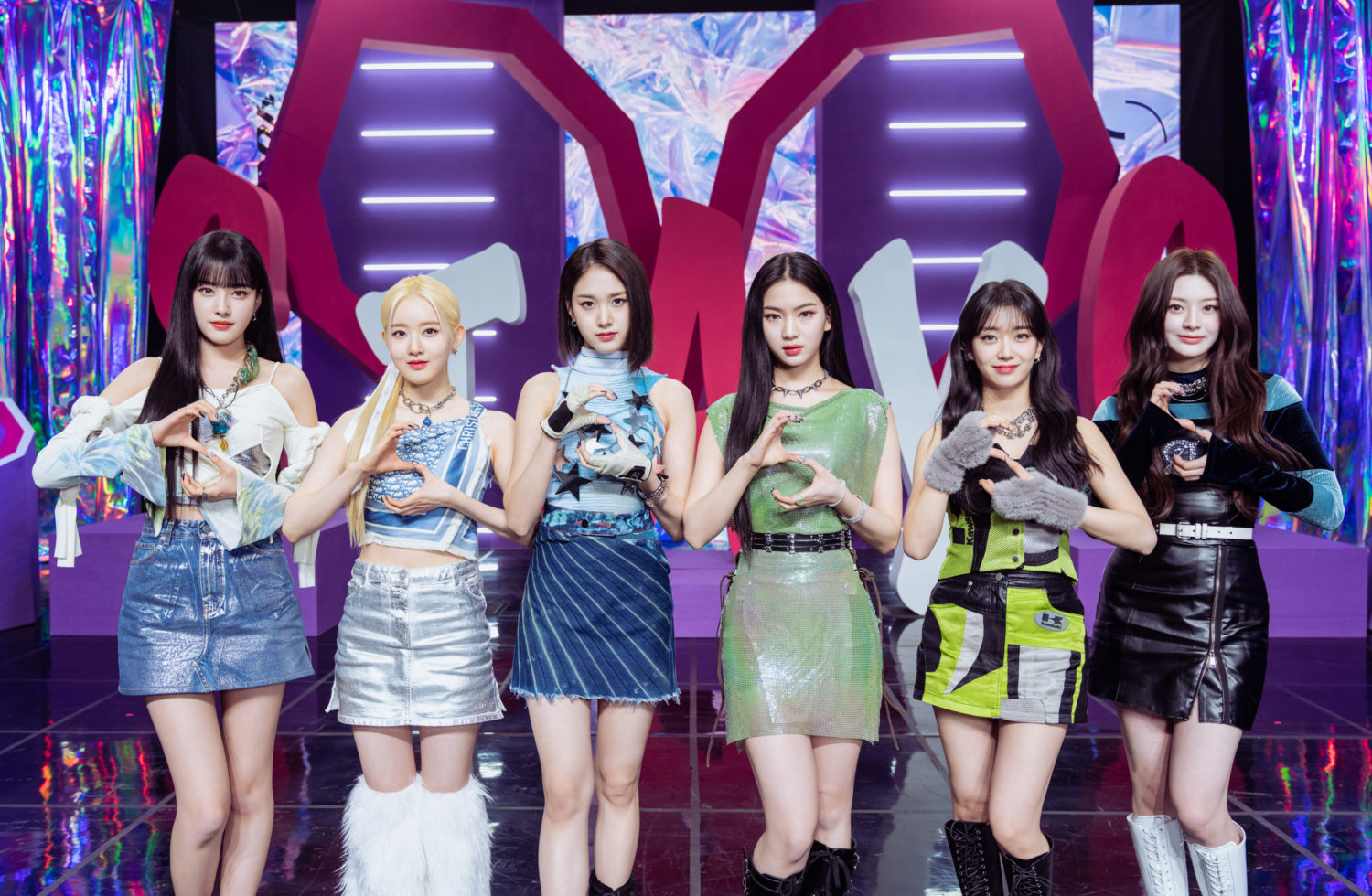 Teen Vogue and MTV reporter Tássia Assis asked what the band has learned and how they've improved since their last comeback while preparing for this mini-album. Seeun explained how she and her bandmates used this album as an opportunity to explore each member's strengths and how they could be emphasized. The group then began to show off their own "charming points," which included Seeun's own chic expression and J's "girl crush" image. 
Other questions included the girls' favorite songs on the album and how the group was able to experiment with different genres this comeback, which allowed all of the members to experiment improve musically. The STAYC girls also discussed how they haven't had many abilities to meet with fans in-person due to COVID-19 restrictions, and mentioned the pros and cons of online concerts and meetings.
"There are online means that we can use to communicate with SWITH [our fandom]," Sumin explained. "Of course, we'd love to meet our fans when we can in person." The rest of the members agreed with her answer, and all stated they wish to see their fans soon when the time is right.
You can run with STAYC during their comeback and check out the music video for "RUN2U," along with the rest of the songs on "YUNG-LUV.COM."