An intruder lurks just off-screen, ready to pounce during a Zoom call with "From" star Ricky He—but it might not be the kind you're picturing after watching the Epix show's trailer.
"If my dog comes in and really wants my attention, I might have to—" He warns, briefly pretending to grab an unseen pet.
The Canadian-born actor has to contend with a vastly different kind of creature in "From." Premiering today, Feb. 20, the drama series takes place in a mysterious town whose trapped inhabitants face bloodthirsty monsters every night. He plays Kenny, deputy to town sheriff Boyd Stevens. The show is created by John Griffin and executive produced by the Russo brothers, as well as "Lost" producers Jeff Pinkner and Jack Bender.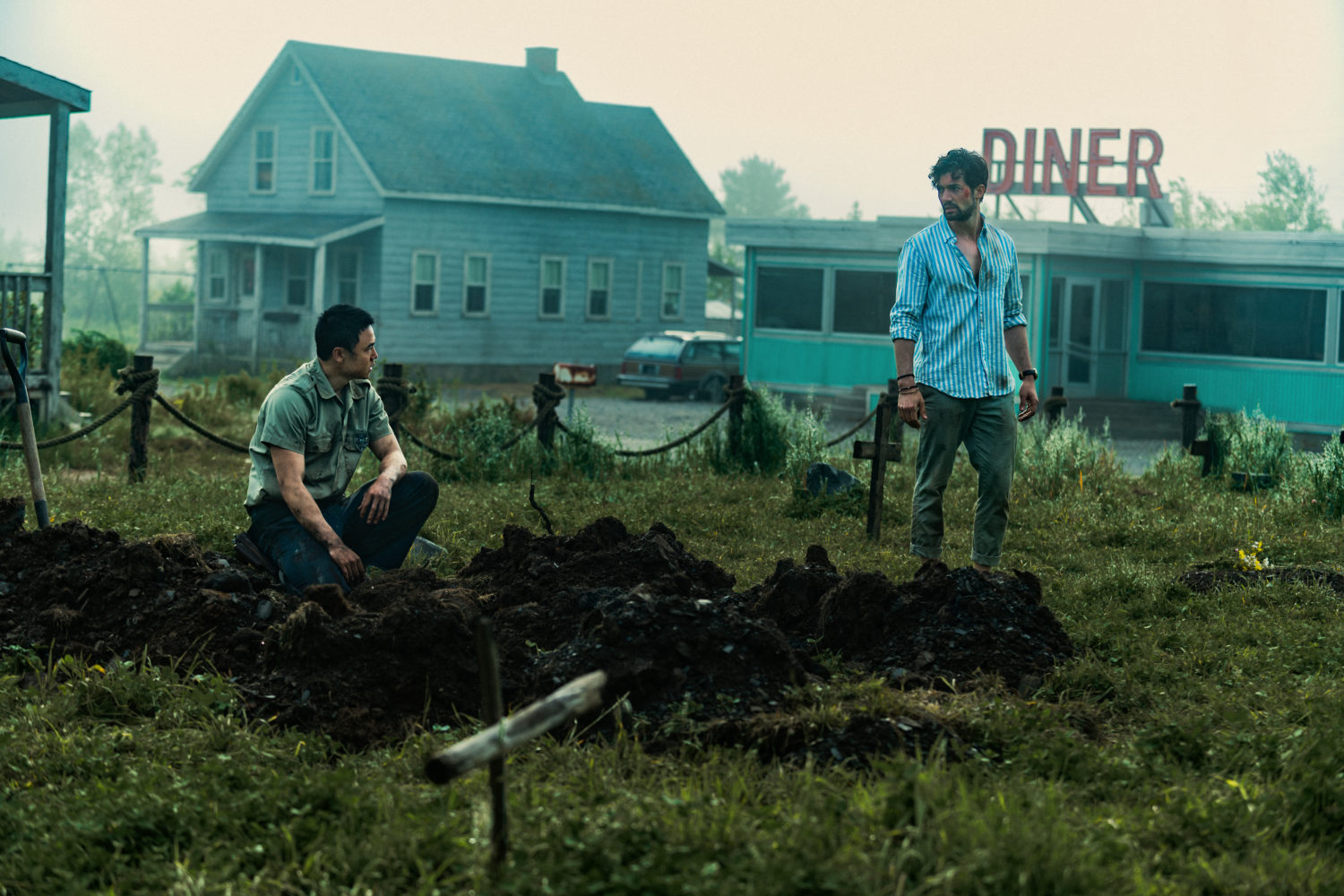 The show is far from He's first brush with the supernatural on-screen. Also an amateur Muay Thai competitor, he made the leap to pursue an acting career during his undergraduate years and has since landed parts in "Wayward Pines" and "Beyond," in addition to a handful of Disney flicks like "A Babysitter's Guide to Monster Hunting." Starting in 2018, he took on a different kind of drama on "The Good Doctor," playing Dr. Alex Park's son Kellan.
To He, his recent roles prove he's right where he's meant to be. "It's been a long time coming, and there has definitely been a sense of vindication in a lot of ways," he says. "My parents, as traditional as they are, have always been super supportive and understanding. I want them to be able to be proud, like, 'We did you justice by letting you pursue your passion.'"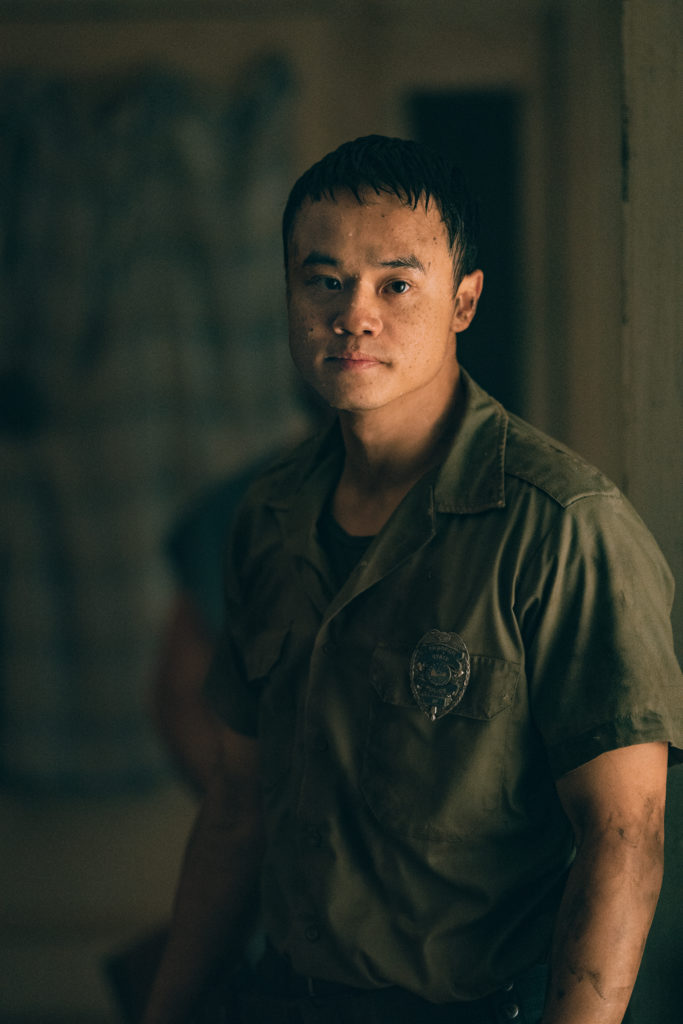 He's family also played a part in his latest role. As a deputy in a town routinely terrorized by gruesome killings, Kenny possesses an undeniable stoic strength, but he shows a much softer side when interacting with his mother and his Alzheimer's-afflicted father. To get into Kenny's headspace, He drew on his relationship with his real-life dad. "My dad is my hero," he says. "Though me and Kenny have very different experiences, there's obviously a lot of similarities as well. [Griffin] wanted to cover a facet of the Asian American experience through the dynamics Kenny has with his mom and his dad. It's very common in Asian culture to just brush it off, patch yourself up and try to make do with what you have."
He is quick to add that he doesn't want to spoil the series' events, so curious readers will have to see those dynamics play out for themselves over the first season. And as for other elements of Asian culture, would we ever see He break out some of his own Muay Thai moves to defeat the monsters? "That would be pretty cool, but the short answer is no, I don't think so," he laughs. "[Maybe] episode 19 or season 19."
By the end of our conversation, He's dog has yet to materialize. But between working on his own original material, pursuing his ambitions of directorial work and fending off monsters on-screen, there's plenty else vying for his attention. He's also been keeping busy with auditions and shares that he recently read for several potential roles. "I just taped for something that I'm really excited about," he says, with a good-natured shrug. "I hope I hear back from it, but if not, hey—that's the way the game goes."