The Los Angeles Convention Center was buzzing with excitement last weekend. Fans from all walks of life gathered in downtown L.A. for the tenth anniversary of the premier Korean culture convention, KCON. Armed with their respective bias groups' lightsticks and color-coordinated outfits, attendees made their way to the hall to enjoy numerous panels, dance competitions, merchandise and, most importantly, the chance to see their favorite artists perform in-person.
The three-day event took place from Friday, Aug. 19 to Sunday, Aug. 21,  with KCON Rookies (CRAVITY, LIGHTSUM, STAYC and TO1) lighting up the stage on the first night.  Saturday and Sunday also featured a stacked lineup of popular Korean and Japanese artists on-stage at the nearby Crypto.com Arena, including Ateez, CRAVITY, Enhyphen, INI, ITZY, Kep1er, LIGHTSUM and Stray Kids on Saturday night and LOONA, NCT Dream, NMIXX, P1Harmony, STAYC, THE BOYZ, TO1 and WJSN closing down the convention on Sunday night with stellar performances. 
Outside of the concerts, KCON also provided fans with plenty of intimate opportunities to meet their idols. Each day of the convention, groups participated in audience engagement sessions where attendees could ask questions, play games and even participate in hi-touch.  "I actually met Kep1er this morning; I did the Q&A, the meet and greet, the hi-touch and that was incredible," one attendee, Candy, mentioned outside the line for Ateez's audience engagement session. "It's so exciting to see people you only see online in person."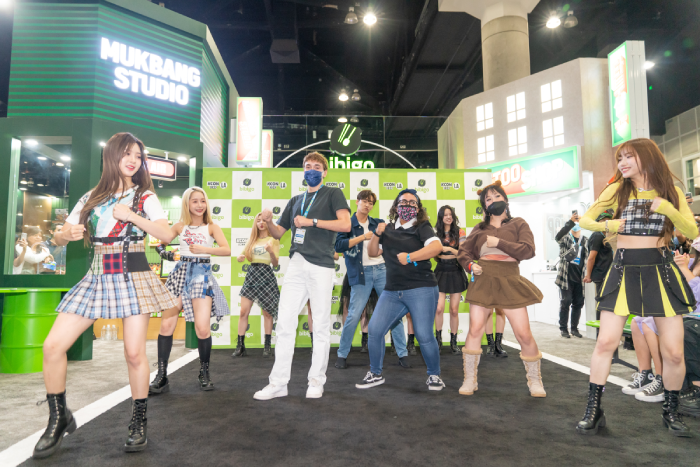 Throughout the convention, folks also got the chance to go deeper into K-pop with panels and workshops on the Korean music industry, fan culture and star-studded Q&As. Held in three rooms on the upper floor of the convention center, any KCON-goer was able to attend the panel or workshop of their choosing. Highlights of the weekend came in the form of celebrity chats with former U-KISS member Kevin Woo and f(x) singer Amber Liu, diving into their respective K-pop journeys and discussing how they forged their own paths separate from their K-industry careers.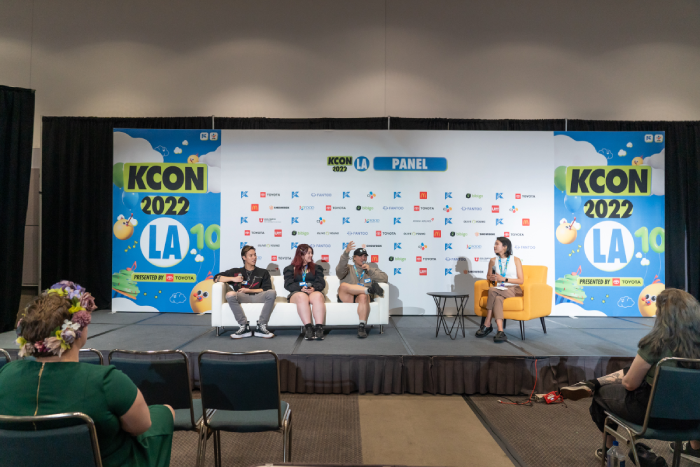 Fans also had the opportunity to pick micro-celebrities' brains during the Asian American Content Creators Experience panel on day two, in which TikTok and YouTube stars Jonny Tran, Isabel Jones and JREKML discussed their time in the spotlight. From Jonny and Isabel's anecdotes about stunning their respective families by completely switching life paths—the latter leaving behind grad school for dance—to JREKML's relaxed dialogue about falling into full-time content creation, the conversation proved enlightening for listeners (specifically Asian Americans) interested in learning the ins and outs of social media fame.
As for explorations into fan culture, those came out in full force during the LGBTQIA+ Fans for K-pop panel and the Inside Scoop With Jeff Benjamin workshop. During the former,  speakers Lai Frances, Eddie V, Cody & Wyatt, Ryuwon and Stephny held an open conversation centered on the queer community's involvement in K-pop, and how to support LGBTQ-identified idols, creators and fans. Popular K-pop columnist Benjamin wrapped things up on day three with a workshop based around creating compelling headlines to get folks interested in the music genre, proving that KCON truly offers something for everyone (even journalists). 
Although the panels and workshop discussions provided a mostly calm atmosphere, across from the Convention Center was an entirely different story. Slews of people lined the sidewalks, many since early in the morning, all with hopes of getting as close as possible to the Crypto.Com Arena stage. Rookies like LIGHTSUM and CRAVITY, as well as established groups NCT Dream, ATEEZ and ITZY, to name a few, held solo concerts for their enthusiastic fans.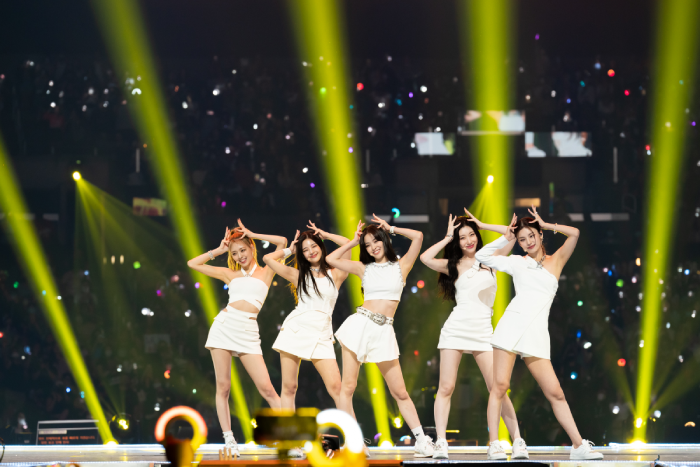 Outside the arena, attendees Mikey and Brandon were all smiles, entering the building wearing ITZY gear that included earrings, a themed-bag and more. "ITZY is my ultimate bias," said Brandon. "I am one hundred percent an Itzy fan all the way through."
When discussing the intense allure of K-pop—after all, just what about the genre makes folks want to camp out in the wee hours of the morning?—Mikey said, "The tenacity [is what] makes it respectable. Everyone that's a K-pop idol works so hard, [through] so many years of training, and there's no guarantee that they'll ever debut. That hardworking aspect is what's great [about K-pop.]"
KCON-goer Amaya felt similarly, citing talent as a determining factor in what groups she follows. However, she also notes the importance of the emotional connection. "It's the positive message [the artists] give off ," she said.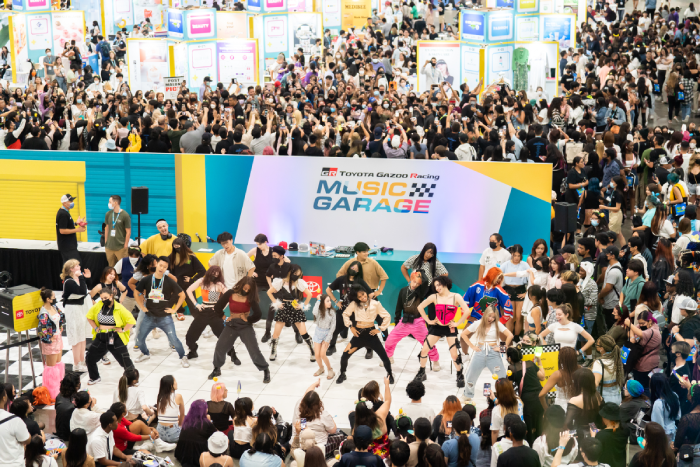 Since KCON's conception in 2012, the convention has provided a sense of community for Korean entertainment fans everywhere. While the event took place virtually the past two years due to the COVID-19 pandemic, it is obvious to see that fans' excitement and fervor have not died down. Instead, KCON continues to be the place and time to celebrate the K-pop community and fandom. No matter who you stan, or how many times you've gone to KCON, everyone can agree: the sense of community is what brings everyone back year after year.