On a gray day in Toronto, Jean Yoon is looking on the bright side. Seated in front of sky-blue wallpaper and vivid watercolor paintings, she smiles as she brings her mic closer, ready to share her story via a Zoom interview. Each answer she gives about her work or life is long and thoughtful, like it's a story in itself.
Yoon has plenty of experience with storytelling. She captured viewers' hearts playing the hardworking and loving Mrs. Yong-mi Kim in "Kim's Convenience," but she's long been carving out a space for herself in the acting world. Over Yoon's decades-long career, she's had roles in television series and films like "La Femme Nikita," "Orphan Black," "Dragon Boys" and "The Time Traveler's Wife." She's also published a number of poems, essays and plays, including "The Yoko Ono Project," a play about Ono's life and art. And in the mid-'90s, she created her own theater group, Loud Mouth Asian Babes, through which she produced several works by and for Asian women.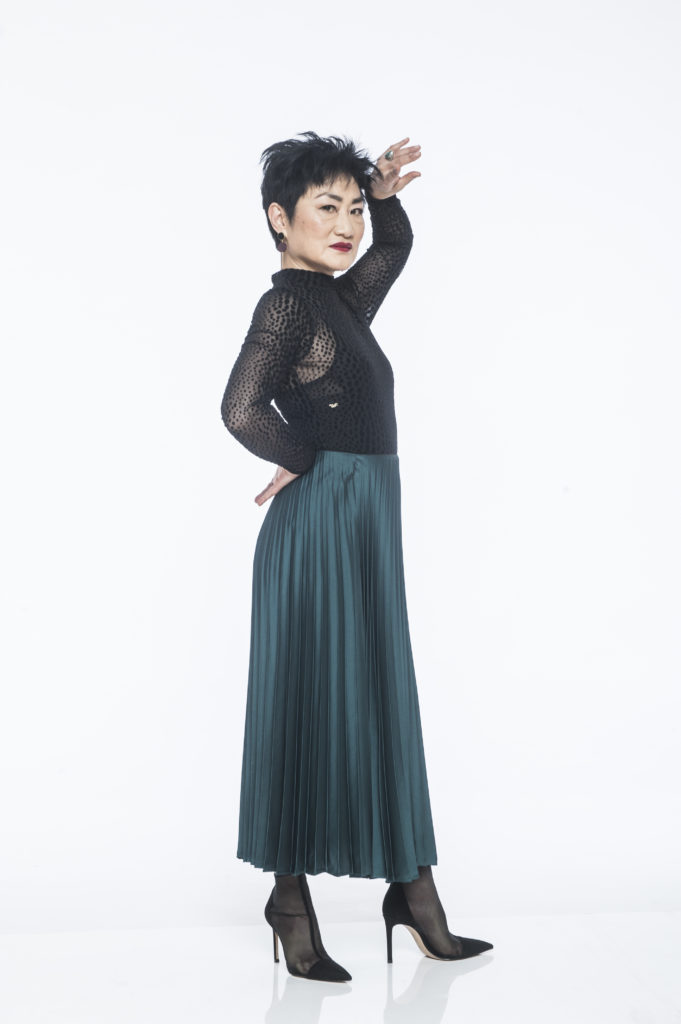 Yoon first found her love for acting in high school, when she became involved with her school's theater program. Her passion continued throughout university and, in time, she was able to land a few semi-professional jobs. Regardless, trying to succeed in the acting world was taxing. "The only East Asians on TV at the time were on 'M*A*S*H,' background characters who were impoverished and needed to be rescued by white Americans," Yoon recalls. "Whenever it was an issue of personal dignity at stake, acting and wanting to be an actor wasn't enough. I was aware of the barriers I was up against and had to draw a line on projects and ventures that were going to bleed me spiritually."
With her boundaries in place, Yoon joined a group of fellow artists to revive the Cahoots Theatre Project, which fosters independent play development, and started to focus more on her own playwriting and acting. "It's not about getting the role or a role. It's not about doing 'multicultural' versions of 'Romeo and Juliet,'" she says. "Fundamentally, what it comes down to is building up a community of artists in all disciplines that can work together to tell our stories."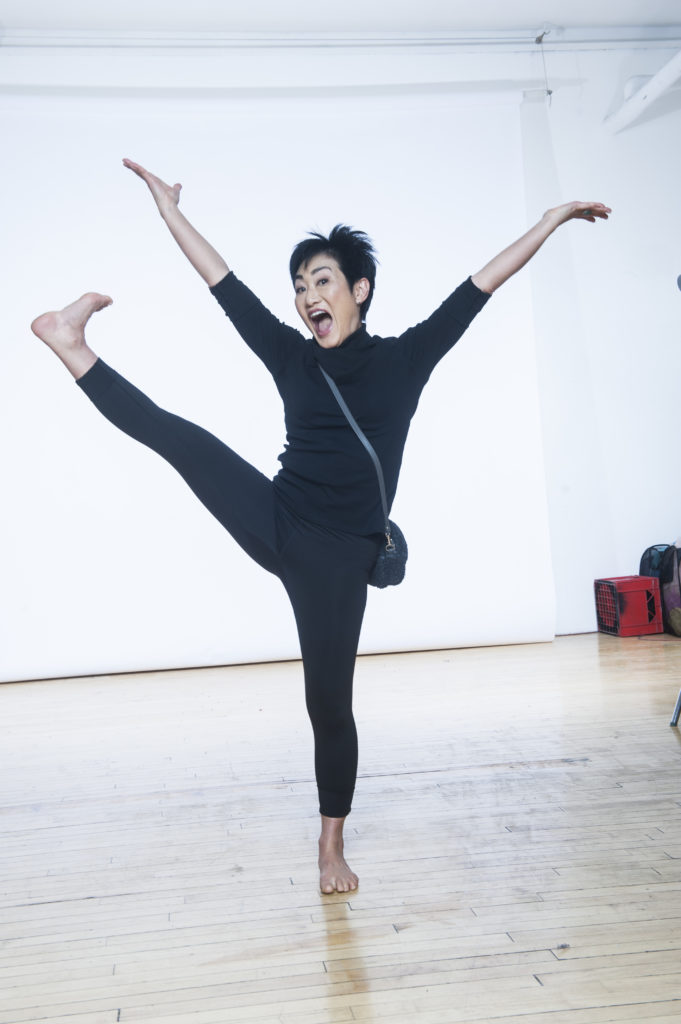 Yoon knows firsthand the importance of community-building. She first met playwright Ins Choi when he was 16, as both of their mothers were friends. "My mom asked me to get to know Ins," Yoon says before switching to a soft-spoken, high-pitched Korean accent as she reenacts her conversation with her mother. "She said to me, 'You know my friend? Her son is so talented. Music, dancing, acting he wants to do.' So I went and saw him perform."
In 2011 Choi wrote the play "Kim's Convenience," about the misadventures of a Korean-Canadian family who owns a convenience store in Toronto. Yoon was soon rehearsing the first productions in a church basement with Paul Sun-Hyung Lee, who also stars as Mr. Sang-il Kim in the series. The cast and creators later made the transition from stage to screen with the Canadian sitcom of the same name, which premiered in 2016 and ran for five seasons.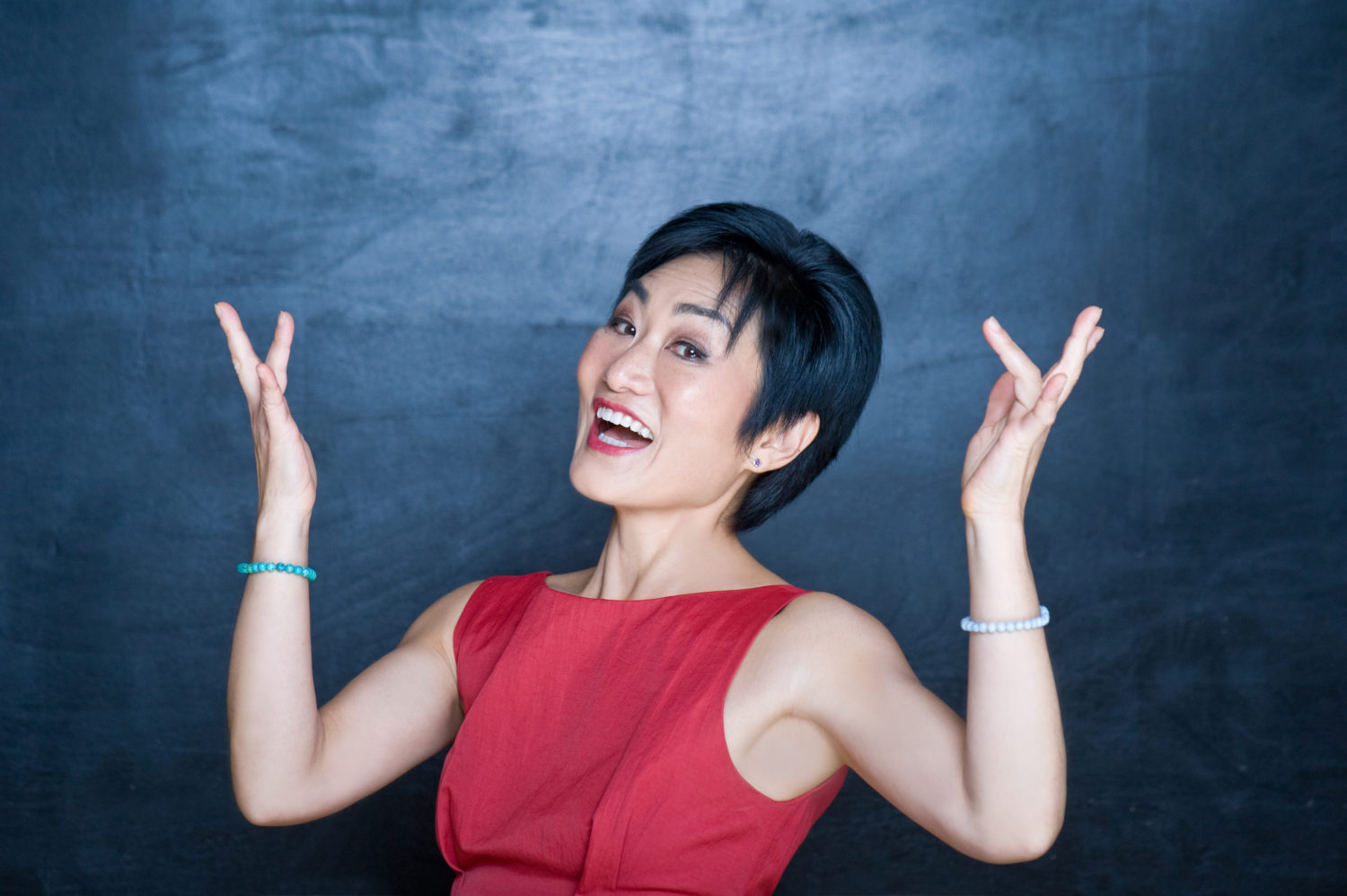 When asked how she felt about carrying Mrs. Kim's legacy to television, Yoon describes the first two years of making the show as a dream, praising her fellow castmates and the way the play was adapted for the screen. However, she says the signs that something "wasn't quite right" were already there, such as the lack of both East Asian writers and Korean cultural resources on the show, the focus shifting away from the familial storylines in later seasons of the show and the underdevelopment of Mrs. Kim's relationship with her daughter, Janet (Andrea Bang).
"I just assumed that [the show's team] would work on [the lack of East Asian writers], but they didn't," Yoon says. "It increasingly became a problem because, while it was a really great team of writers, writers will write what they know and if they don't know your story, they're not going to tell it. And the further along we got into the show, some of those stories weren't our stories."
In fact, a few months after the cancellation of "Kim's Convenience" in 2021, Yoon spoke out on Twitter about the mistreatment of Asian voices behind the scenes of the show. According to Yoon, there was a lack of Korean writers in the writer's room and "overtly racist" and "culturally inaccurate" storylines in the fifth and final season of the show, citing her character's diagnosis with multiple sclerosis, a disease developed by exceedingly few Koreans. "What I find tragic about this situation was the refusal to believe the urgency with which we advocated for inclusion in the writers room," she wrote on Twitter.
Despite these issues, Yoon says she's thankful for parts of the show's last season. "I'm really grateful that Ins took control of that last season," Yoon says. "It wasn't perfect, but there were moments in there that were the family that I knew and loved. We got it back on a path that makes me proud."
Yoon's hope for the industry remains in stories, and the strength and unity they provide for minority communities. "What mainstream audiences don't understand is how profound of an experience it is to see a story and feel represented," she says. "I just want more stories, more fun stories, more true stories. There's so many experiences that too many of us go through [in] life, not realizing that we actually share them."
---
This article appeared in Character Media's Annual 2021 Issue. Read our full e-magazine here.