If you spent any time at all watching TV in the early '70s, you'll probably remember an incredibly popular ABC series called "Kung Fu." The show followed half-Chinese Shaolin monk Kwai Chang Caine (David Carradine in yellowface) as he wandered the 19th century Wild West with just his fists for defense, dispatching local scoundrels along the way. And for those who haven't seen the show, you've probably at some point either heard or quoted the iconic line of Caine's mentor, Master Po (Keye Luke): "Patience, young grasshopper."
Now, there's a new sheriff in town. The CW reboot, which premiered on April 7, 2021 under the same title as its predecessor, takes place in the modern day and replaces Carradine's Caine with Nicky Shen (Olivia Liang). After spending three years training at a Chinese Shaolin monastery, Shen returns stateside to protect her hometown of San Francisco and seek vengeance for her murdered mentor. Eddie Liu, Tzi Ma, Kheng Hua Tan and more also star, making "Kung Fu" one of the few TV shows from a major network to feature a predominantly Asian American cast.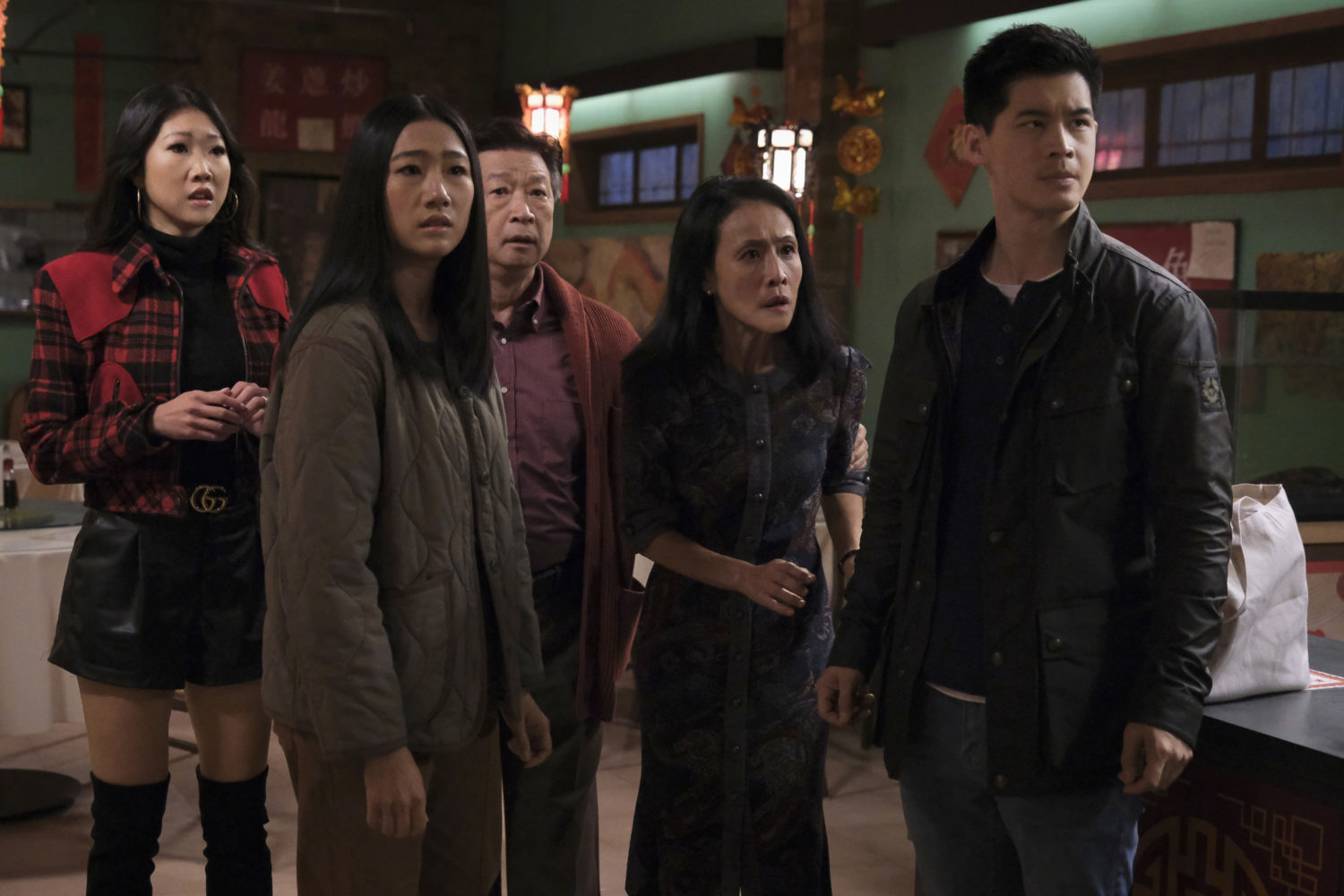 Between the series' adrenaline-pumping martial arts showdowns and frank portrayals of crucial social issues, there's a little something for everyone. That's thanks in large part to showrunner Christina M. Kim. Known for her work producing and writing on shows like "Blindspot" and "Lost," Kim knew she had a once-in-a-lifetime opportunity to update a beloved classic for today's viewers. "It was a little bit daunting, because 'Kung Fu' is iconic and has a special place in so many people's hearts," she says. "So, I wanted to do it right."
Audiences have seen several unsuccessful spin-offs and remakes come and go, including 1987's ill-fated "Kung Fu: The Next Generation," which never got picked up after its pilot episode. But that didn't stop Kim from rolling up her sleeves to salvage the original's best aspects while providing a much-needed update. "It was an incredible show for the time; it introduced Buddhism, Shaolin monks and kung fu to an American audience when there was nothing like that on the air," Kim says. "There are elements that I absolutely love and have preserved."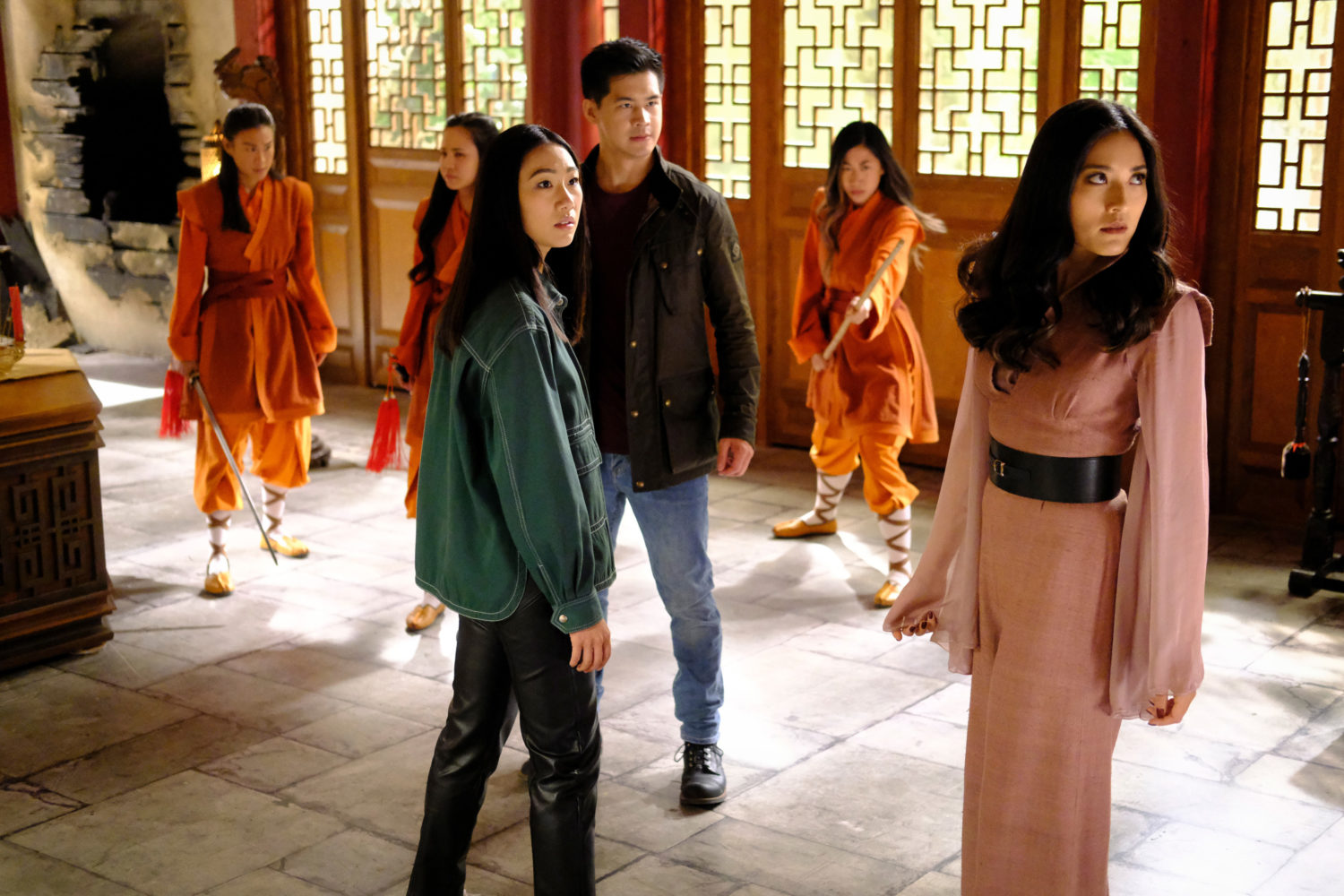 Kim's affection for the 1970s edition of "Kung Fu" might come as a surprise to some readers, as many Asian Americans of a certain age will recall the series had its fair share of red flags. Not only does ABC's show bear suspicious similarities to a rejected treatment Bruce Lee shopped around Hollywood only a year or two earlier—now the basis of the Andrew Koji-led "Warrior," which premiered in 2019 on Cinemax—the original includes a plethora of questionable subplots, like one episode titled "The Squawman" (yikes) that features a Native American woman played by a light-skinned Mexican American actress. That's to say nothing of Warner Bros. famously passing over Lee for the role of Caine, a casting choice that caught widespread flak from the Asian community even back in the '70s.
But for fans like Ma, who plays Nicky's father Jin in the reboot, "Kung Fu"'s original iteration showcased a breadth of API talent few had ever seen before. "I appreciate the fact that there was a show [where] Asian American actors could show how talented they are," Ma says. "A lot of people don't acknowledge that, or know it. You've got James Shigeta, Robert Ito, France Nuyen, Nancy Kwan … It's crazy, all of these folks who were on that show."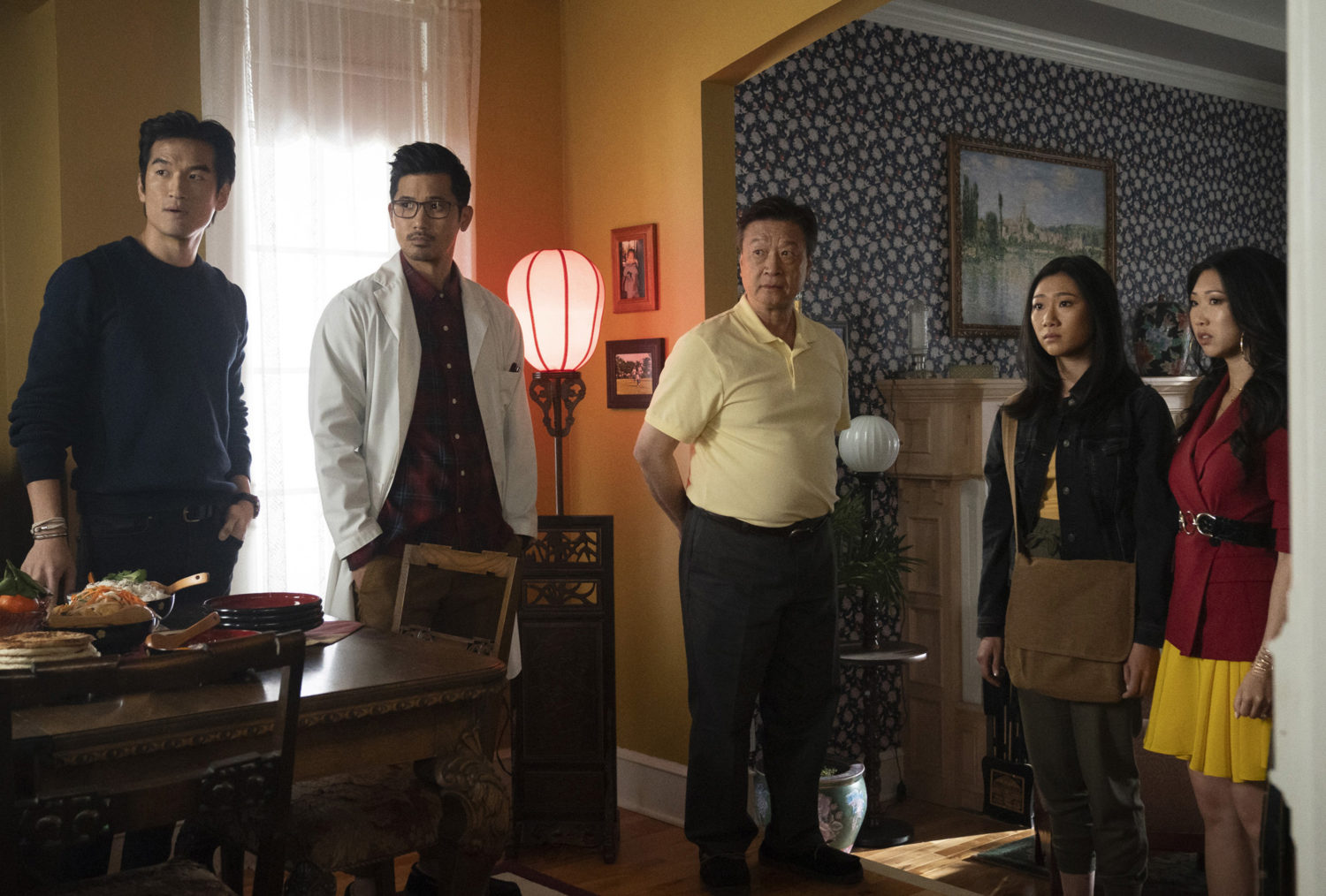 That complex history has made the cast and creators all the more excited to do right by "Kung Fu," recreating the series as it should have been all along. Although Liang didn't grow up watching the original on TV, she's nevertheless honored to bring the show up to date. "I'm really proud that we are part of pushing the needle forward," she says. "The cast and I talk about it all the time; the historical nature of this is not lost on us. It's exciting that we get to present Asian and Asian American characters that live full lives, who fight with their parents and get annoyed about their jobs, and we get to watch them be in relationships and figure out their purpose."
These kinds of storylines might be a given in other shows, but they're part of what sets "Kung Fu" apart from even other Asian American-led content. Although on-screen representation has seemingly improved in recent years, a recent analysis from the USC Annenberg Inclusion Initiative puts the amount of speaking API film characters at a mere 5.9%, meaning it's still much more difficult than you'd think to find nuanced portrayals of Asian Americans and their families in mainstream media. So, to craft authentic storylines, the series' creators set out to assemble a writers' room that's just as diverse as the cast list. "One of the most exciting things about creating the show was being able to staff it," says Kim. "Having women in places of power is really important. Half of our staff is women, which was very important to me and sadly is still rare. They've been bringing wonderful stories of their backgrounds and growing up to our storytelling."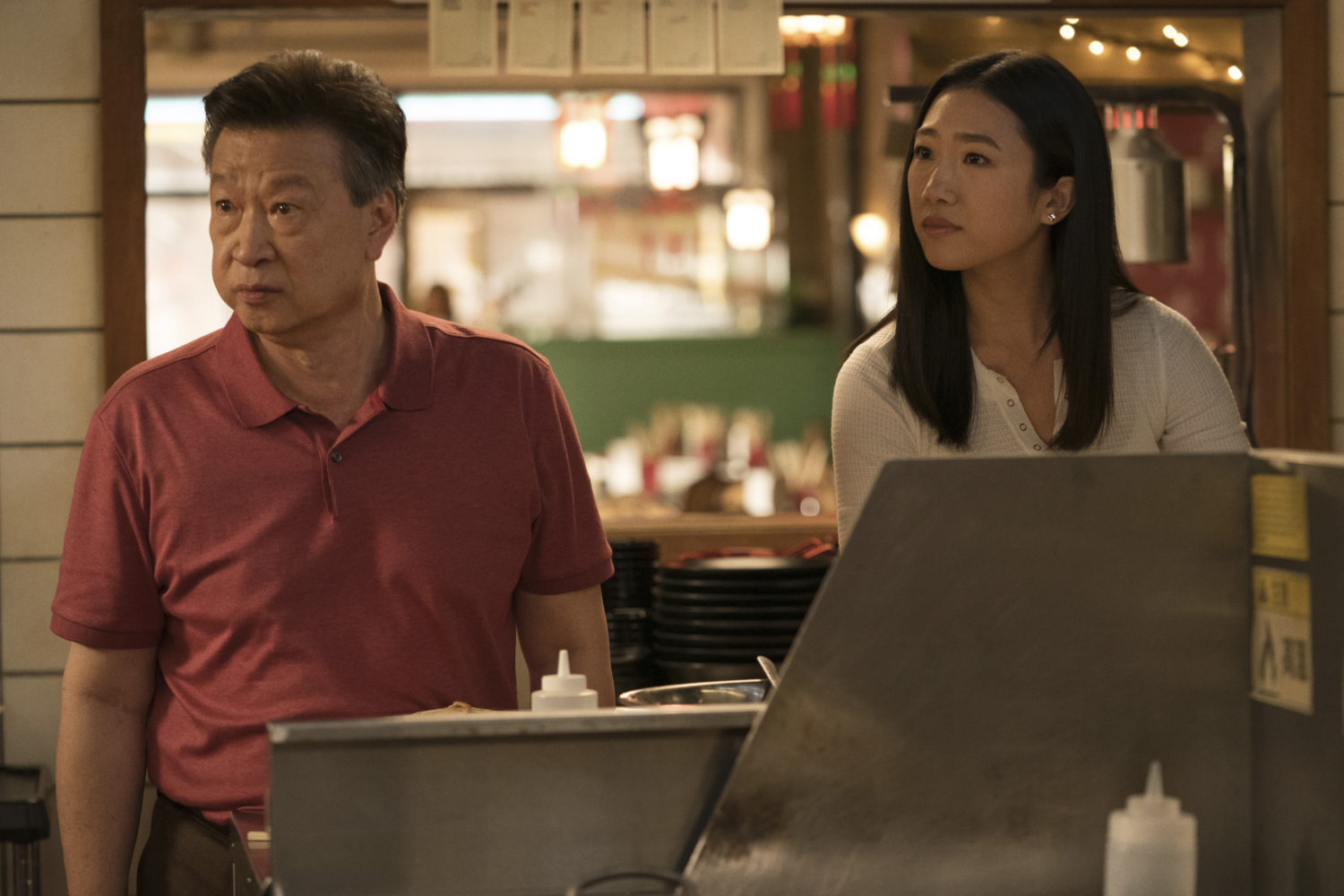 "Kung Fu"'s commitment to cultural accuracy especially shines through in the show's family relationships. Although Caine embodied the lone wolf archetype, Nicky frequently turns to her supportive younger brother Ryan (Jon Prasida) and tech-savvy sister Althea (Shannon Dang) for help in her crime-fighting escapades. And as with any real-life Asian American family, it's not all roses. Nicky struggles to reconnect with her dad, while her conflicts with her mother, Tan's Mei-Li Shen, determine many of her choices—including the fateful decision to join a Shaolin monastery in the first place.
The complicated family dynamics form the cornerstone of the series, even more so than its namesake martial arts. "The show is a little bit different than what you might expect when you hear the title," Kim says. "There's a lot more to it than just kung fu. This is really an uplifting family drama, of course with kick-ass martial arts in it, but really it's about this family and Nicky's journey."
It helped that over the course of shooting the series, the cast members became something of a family behind the scenes. While initial filming was shut down in March 2020 by the arrival of the COVID-19 pandemic, production finally resumed in Vancouver last fall after a nearly seven-month break. Working and living together throughout shelter-in-place restrictions, the actors and crew bonded over small gatherings and shared real-life experiences. "We really get along," actress Tan says. "We genuinely have a lot of fun together, despite the fact that we are of different generations. We can sit down as a family and we can all be talking about the same thing in one giant circle."
And yes, that circle includes everyone. Yvonne Chapman, who plays the series' villain Zhilan, might be trying to kick her castmates' butts on screen, but it's an entirely different story when the cameras are off. "They are lovely human beings," Chapman says. "Everybody might say this, but truly, we love each other. We're always talking about how to make the show better, how we're supporting each other … it's been an absolute joy."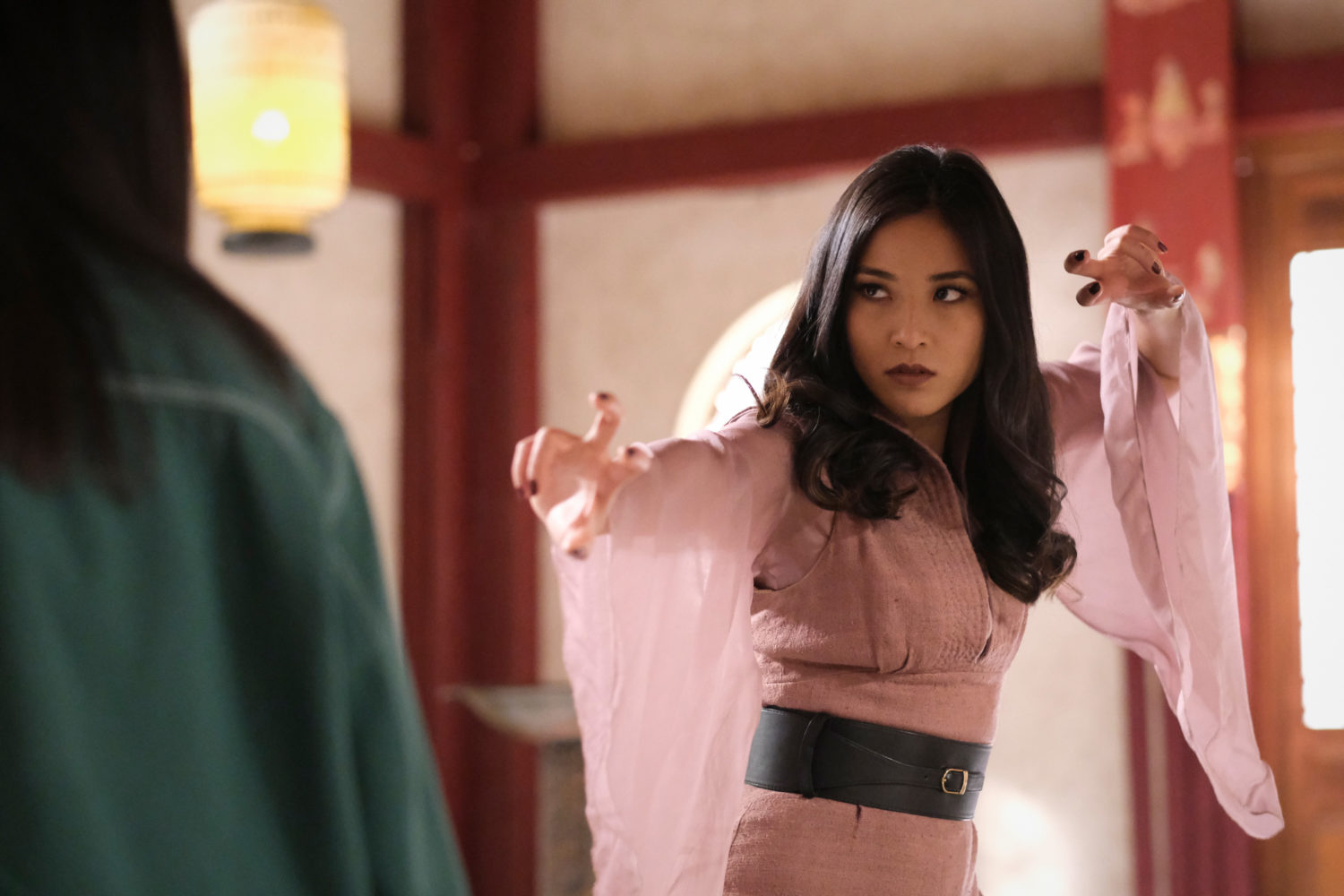 It's not surprising, then, that the cast and creators share a common goal. They of course want viewers from all backgrounds to enjoy watching the show, but more importantly, they're looking ahead to the future. "I hope that "Kung Fu" opens the doors to many, many more projects with Asian actors," Kim says. "It's an amazing moment to be a part of. Having an Asian American lead and an Asian American family on network TV is a big deal, and it's a step in the right direction."
It might have taken decades for Hollywood to make those strides and finally correct "Kung Fu"'s errors, but the movement isn't stopping here—The CW announced last spring that the series has been greenlit for a second season. Just as Master Po taught, patience pays off after all.
---
This article appeared in Character Media's Annual 2021 Issue. Read our full e-magazine here.