Last Friday in the heart of Los Angeles, a crowd formed at Liberty Park between towering skyscrapers and bustling city streets. Various performers, activists and community leaders from the Asian and Black communities came together to honor and contemplate the 30th anniversary of the Los Angeles Riots.
The riots occurred in 1992 following a series of events that included the murder of a 15-year-old Black girl, Latasha Harlins, by Korean shop owner Soon Ja Du and the acquittal of the four police officers who had beaten motorist Rodney King. On April 29, 1992, racial tensions erupted and brought a wave of destruction and damage to Koreatown, the inhabitants of which were denied help from police officers due to authorities being dispatched to protect affluent, predominantly white neighborhoods like Beverly Hills. The riots have long been a sensitive subject for both the Asian and Black communities, but in the wake of the 30th anniversary, six L.A.-based activism and faith organizations collaborated to host L.A. Uprising: Saigu Peace Gathering to foster healing and unity between the two communities.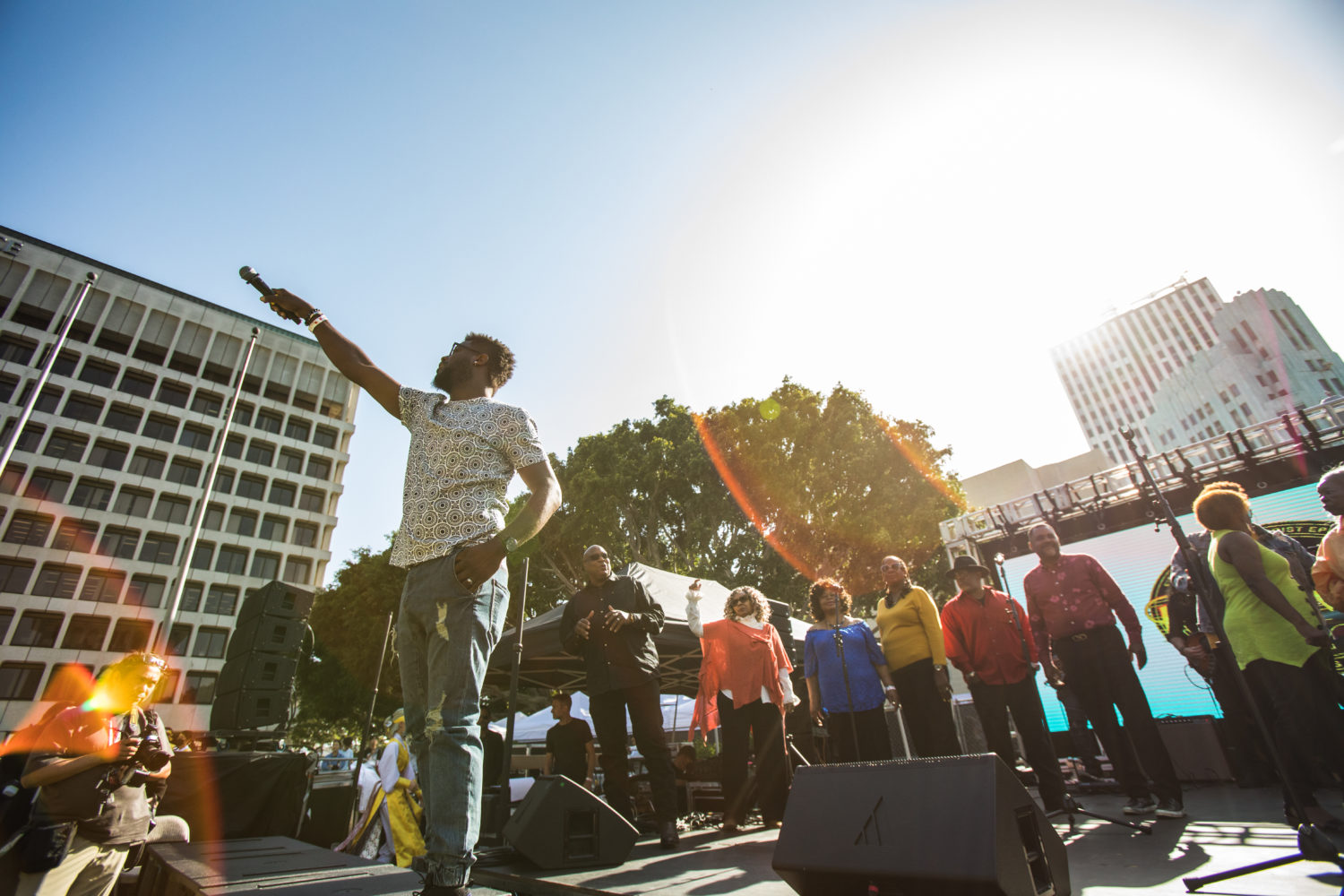 The groups involved with the event included Asian Americans Advancing Justice—Los Angeles, Los Angeles Urban League, Korean American Federation of Los Angeles, First African Methodist Episcopal Church, Koreatown Youth & Community Center and the Korean American Coalition. L.A. Uprising: Saigu Peace Gathering was sponsored by the Joseon Empire, the Overseas Korean Foundation and multiple local L.A. government officials, including Third District Supervisor Shelia James Kuehl, First District Supervisor Hilda L. Solis and Los Angeles Council members Mitch O'Farrell and John Lee. Attendees were able to watch multiple performing artists, from Korean hip-hop artist Dok2, singer-songwriter Tayla Parx, Korean American rappers Junoflo, G2 and Ted Park, pop-alternative artist RÜDE CÅT, Korean American singer-songwriter Justin Park and hip-hop artist Know-Madik.
Attendees were also able to watch cultural performances from the Hwarang Youth Foundation Drummers, as well as spiritual speakers from the oldest church founded by African Americans, First AME Church Mass Choir (gospel choir and spiritual invocation) and the Faith and Community Empowerment (Korean spiritual invocation). Several government officials and politicians were also in attendance, including U.S. Representative Marilyn Strickland. Strickland is the only half-Black and half-Korean politician on the national level and has participated in numerous events commemorating the L.A. Riots.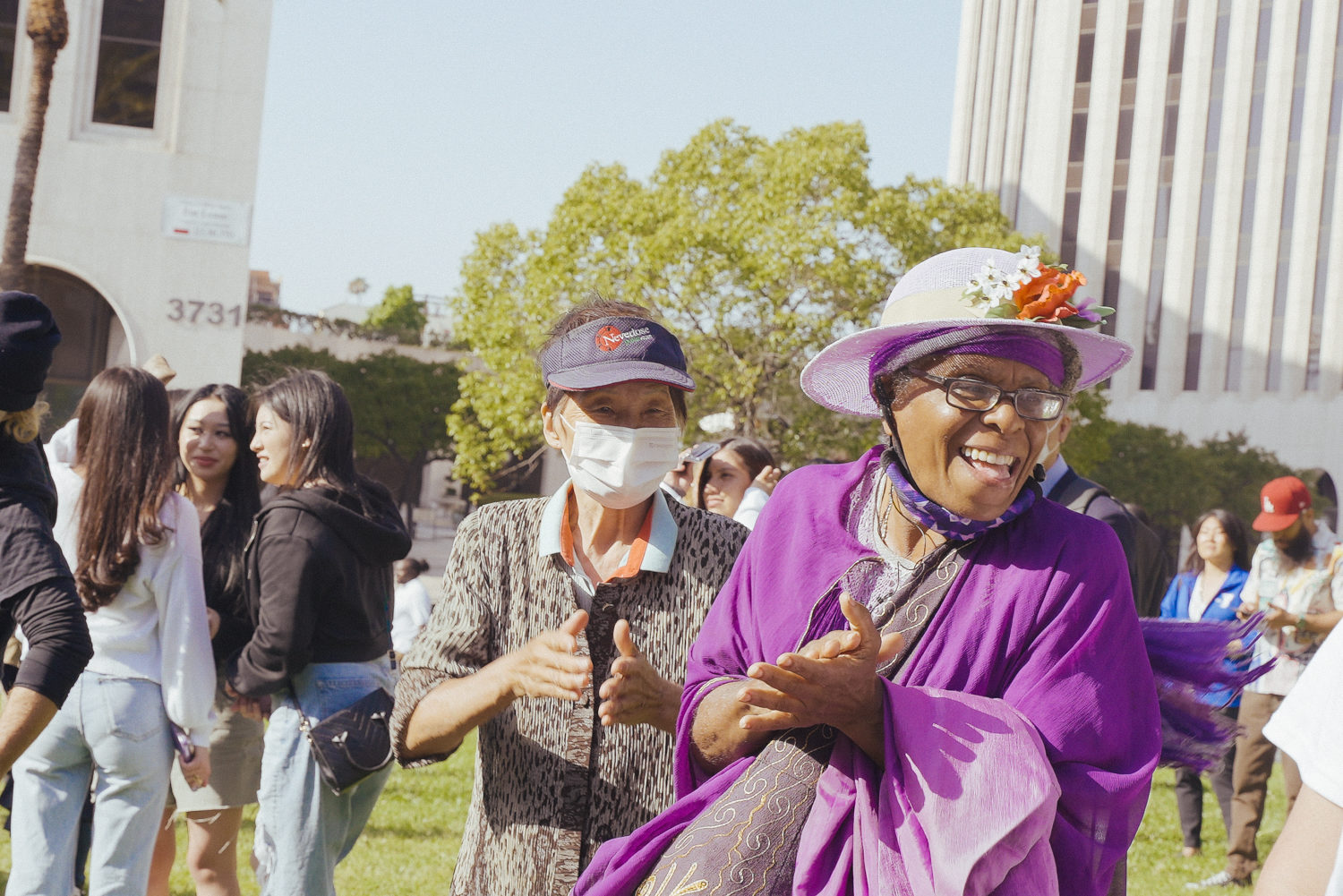 In her remarks, Strickland shared her hopes for the community and reflected on the past 30 years with some questions in mind. "The big questions we must ask ourselves are, Has there been progress made?" Strickland said. "Have we made progress in just policing, have we made progress in investments of underserved neighborhoods, have we made progress in investing in small businesses? The message we're sending today is hope, healing and unity. How do we work together, and how do we recognize that we have far more in common than what divides us?"
Unity served as a main focal point of the event, as community leaders and performing artists alike spoke in favor of collective action. Justin Park chimed in with a similar message of unity between both the Asian and Black community, saying, "At a time like this … it's such a beautiful thing to be sharing each other's culture and to be able to break bread and share positive messages with each other. A moment like this lasts forever in one's heart."